In light of Disney World being shut down for four months due to the COVID-19 pandemic, we're beginning to see memberships from around the company extended to help accommodate for lost time. Earlier last week, Disney World extended current Annual Passes by a month, and now the Tables in Wonderland website has been updated to reflect that all current memberships will be extended for four months.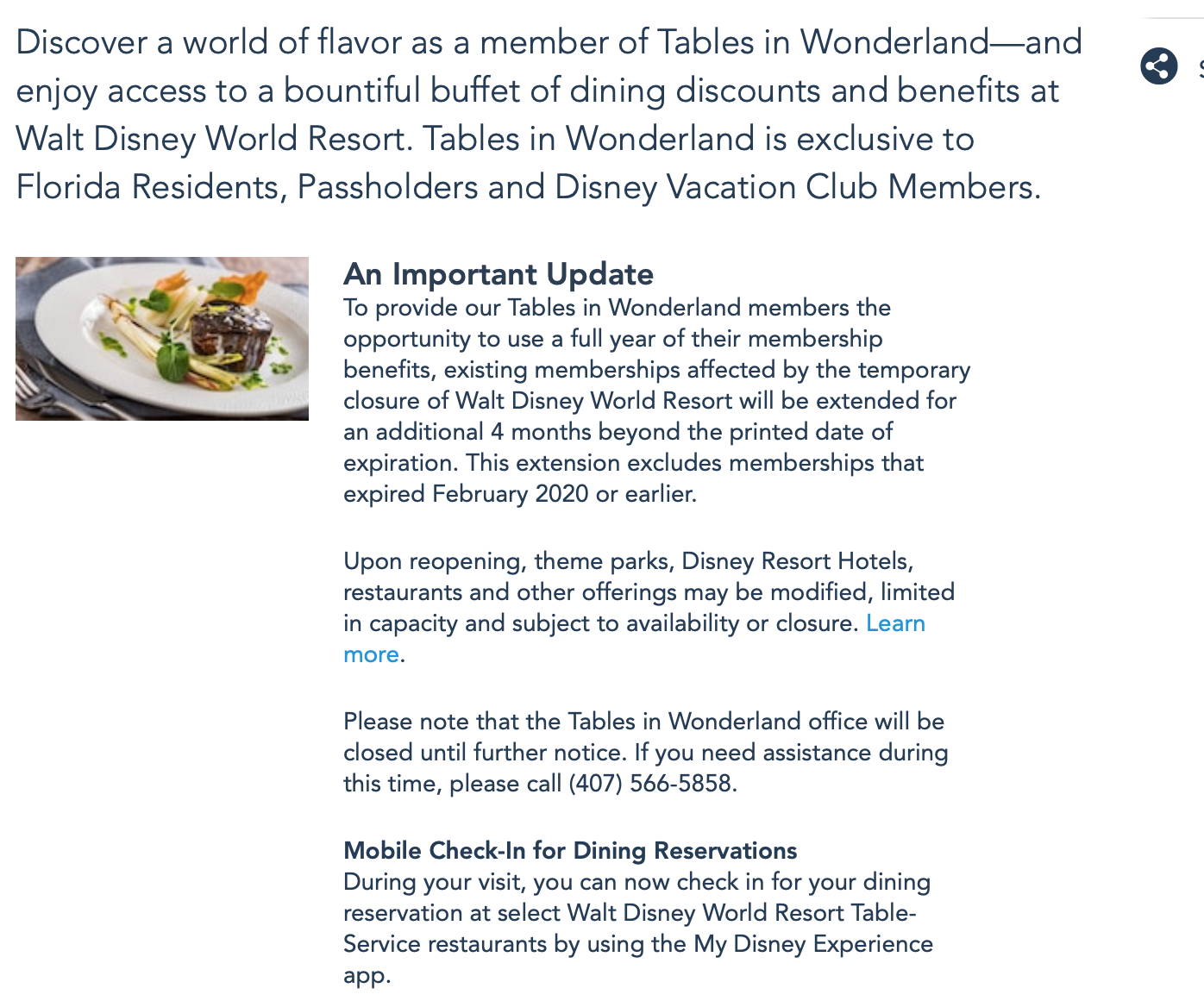 The update also reminds guests that the Tables in Wonderland offices are currently closed and new memberships are not being sold at this time.
Tables in Wonderland is exclusive to Florida Residents, Disney Vacation Club Members, and Annual Passholders. The program offers frequent diners 20% off their entire check at most table-service dining locations at Disney World, including alcohol. The program also offers free valet parking at Disney Resorts with same day the use of the card. The membership is $175 per year for Florida residents and $150 for Annual Passholders or DVC members, however is currently not available for sale due to COVID-19.
Most Disney Restaurants currently operating are accepting Tables in Wonderland for those who currently have memberships.
Anyone who needs assistance with their current Tables in Wonderland membership at this time is encouraged to call 407-566-5858.
If you liked this article make sure to check out ourstore here, and use LOSTBROSBLOG for 10% off your first order!