Disneyland has just released a statement announcing that their original plans to reopen on July 17th will be delayed and Disneyland Resort will not reopen on it's scheduled date.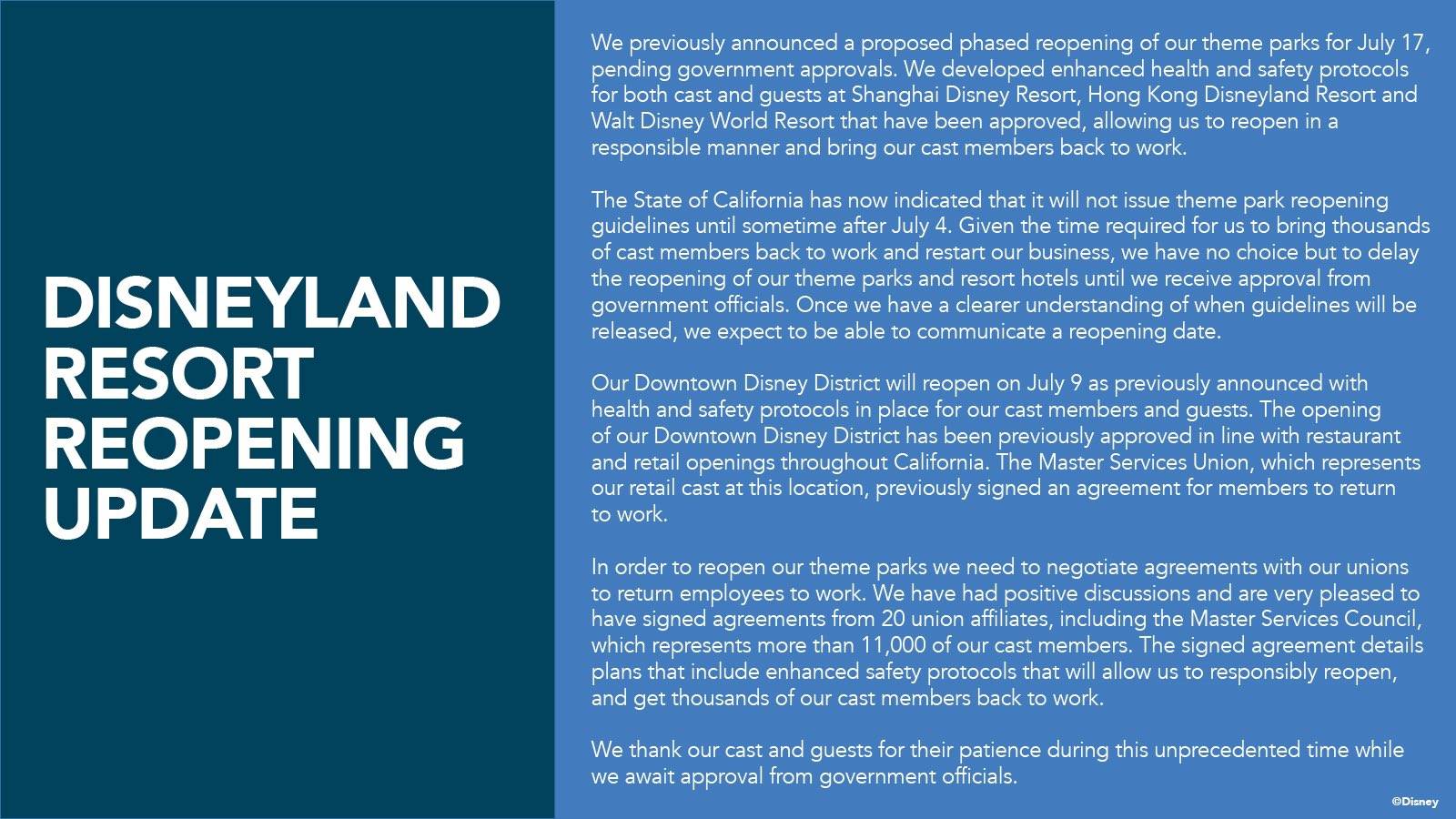 Disney has indicated that the Downtown Disney District is still reopening on July 9th as previously announced, however because the state of California has indicated that it will not issue theme park reopening guidelines until after July 4th, Disneyland's opening will have to be delayed.
"In order to reopen our theme parks we need to negotiate agreements with our unions to return employees to work. We have had positive discussions and are very pleased to have signed agreements from 20 union affiliates, which represents more than 11,000 of our cast members."