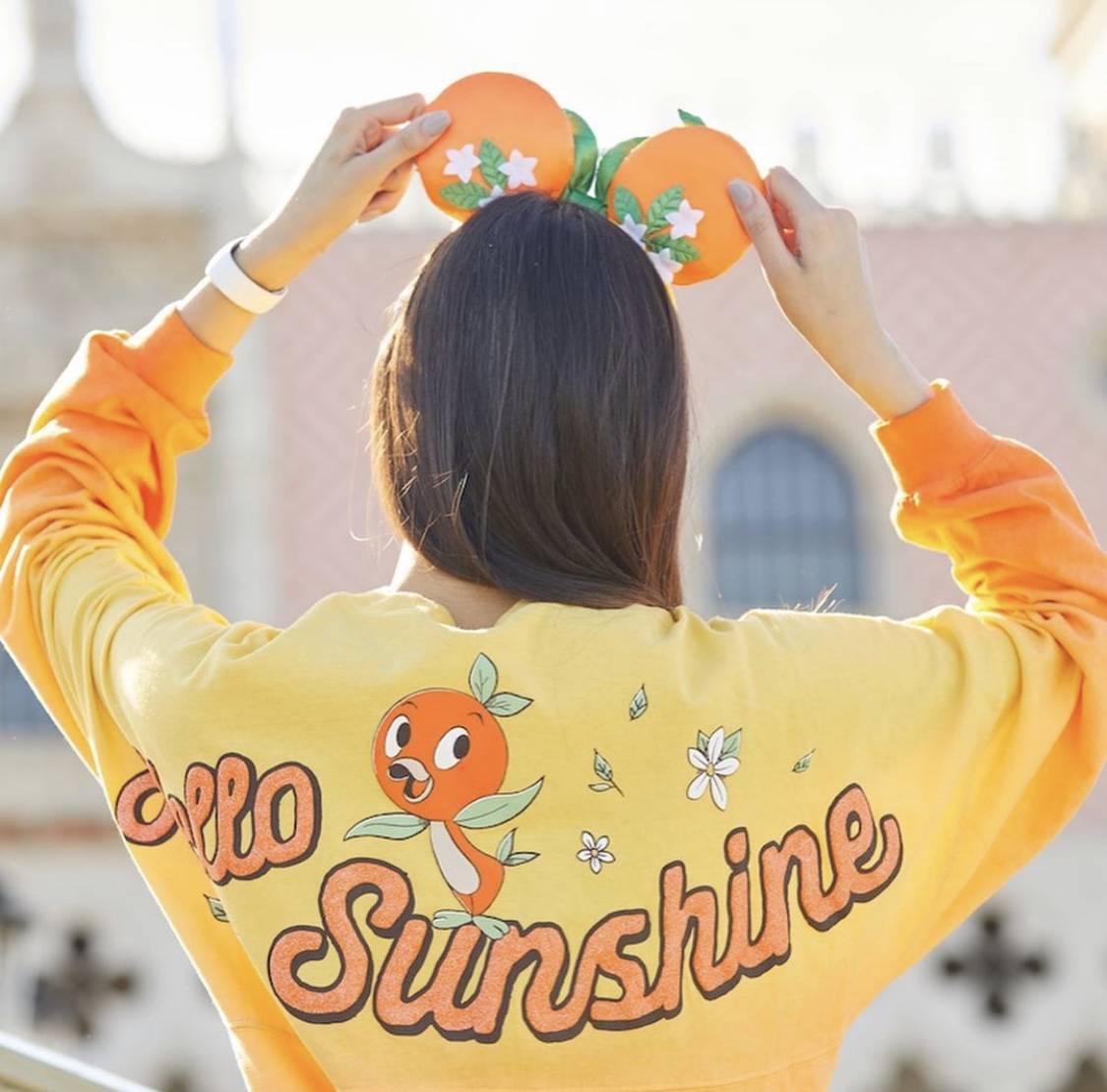 Some of the merchandise previewed features Orange Bird and a very classy Minnie Mouse, and includes a Orange Bird Ear Headband, an Orange Bird Spirit Jersey, a Hawaiian Button-Up Shirt, and a Minnie Mouse Handbag and Dress!
The Orange Bird Spirit Jersey reads "Hello Sunshine" and features the adorable little bird. It pairs perfectly with the new Minnie Ear Head Band which also reads "Hello Sunshine" and features Orange Bird's face on one of the ears.
---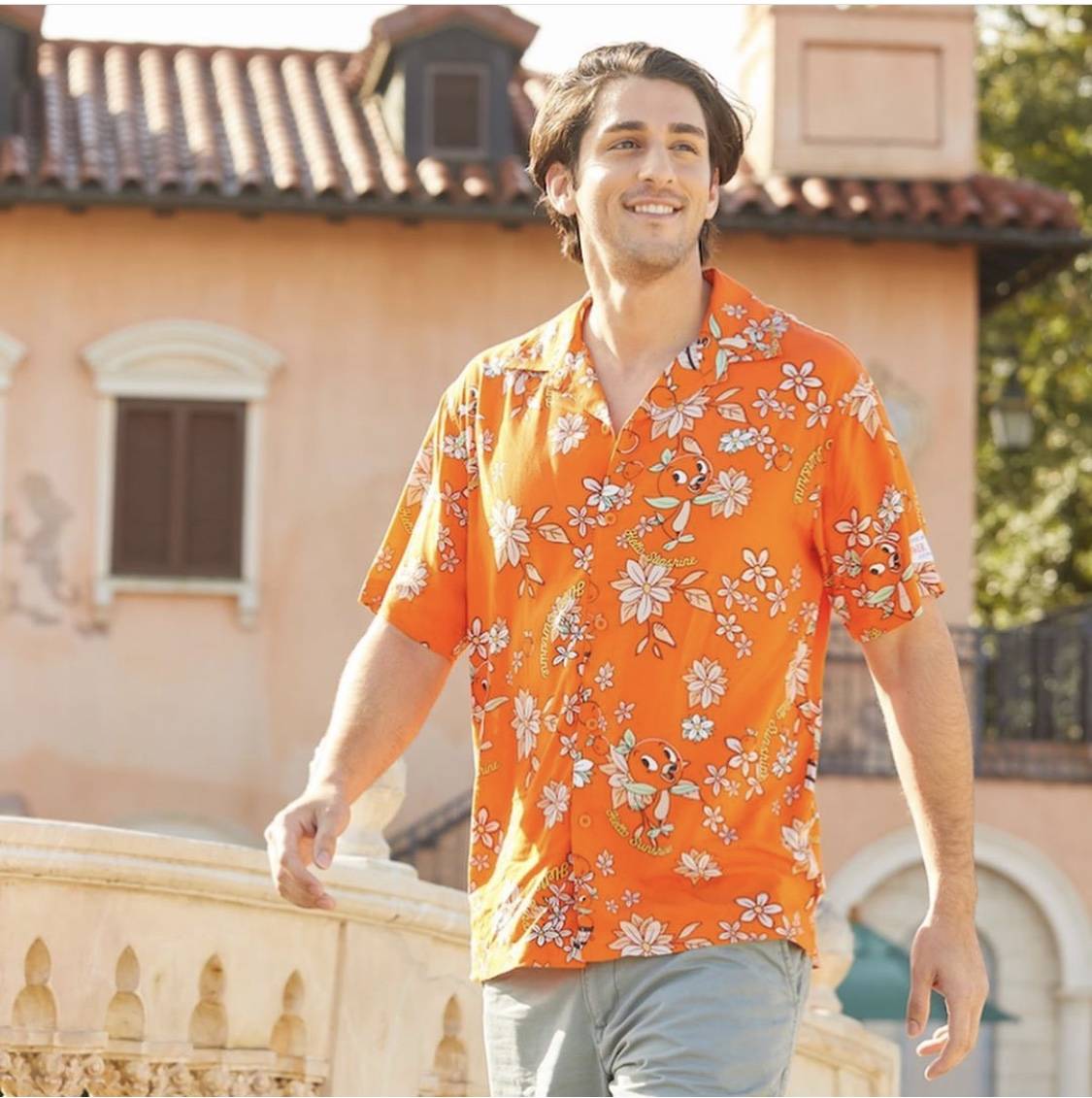 Next up is possibly the greatest merchandise item I've ever seen in my life. ORANGE BIRD HAWAIIAN BUTTON UP! This shirt has an Orange Bird print on it with flowers, Orange Bird himself, and that "hello sunshine" slogan once again. This is an absolute MUST-HAVE for the festival this year.
Our girl Minnie is getting some representation too with this amazing new handbag and dress combo. The new pattern features Minnie dolled up in her Spring attire and riding a bicycle through the World Showcase.
We absolutely LOVE these new offerings and it only makes us even more excited for one of our favorite festivals of the year! The Flower and Garden Festival kicks off March 4th which is when these new products will be available also. What will you be picking up on your visit to the festival? Let us know in the comments below!
If you liked this article make sure to check out our store here, and use LOSTBROSBLOG for 10% off your first order!