The Halloween season is officially over which means it's time to transition to Christmas around Walt Disney World! We hit Hollywood Studios yesterday afternoon during one of the most beautiful days in Central Florida so far this year. The high yesterday was a beautiful 73 and the low was a cool 59, making for a near-perfect park day. Let's get started!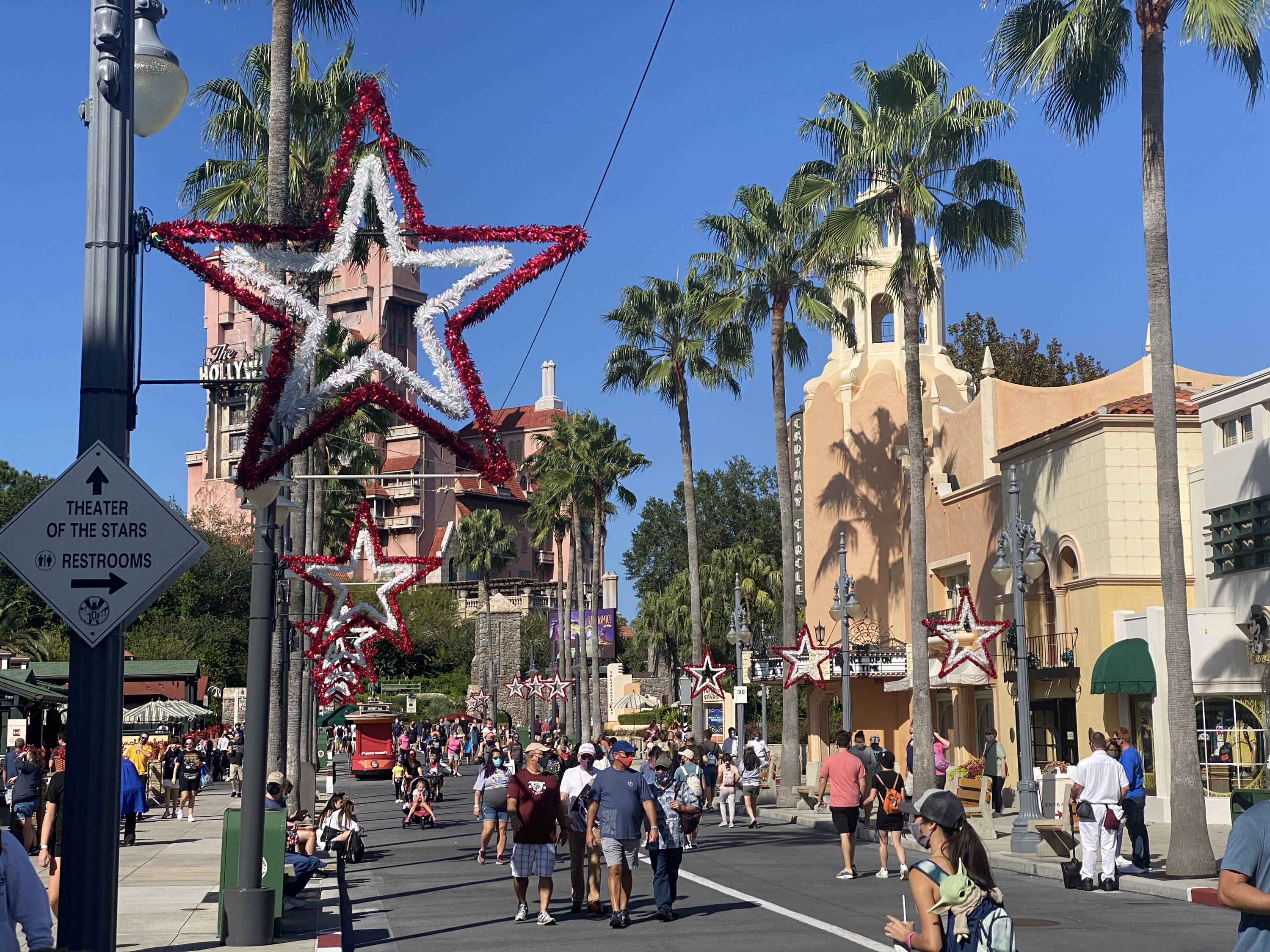 Christmas decorations are slowly but surely going up around the park. The star decorations have been put in place along Sunset Blvd.
Everyone's favorite kickline has returned for another Holiday season outside Celebrity 5 & 10. However, this is the only sign of Christmas currently on Hollywood Blvd.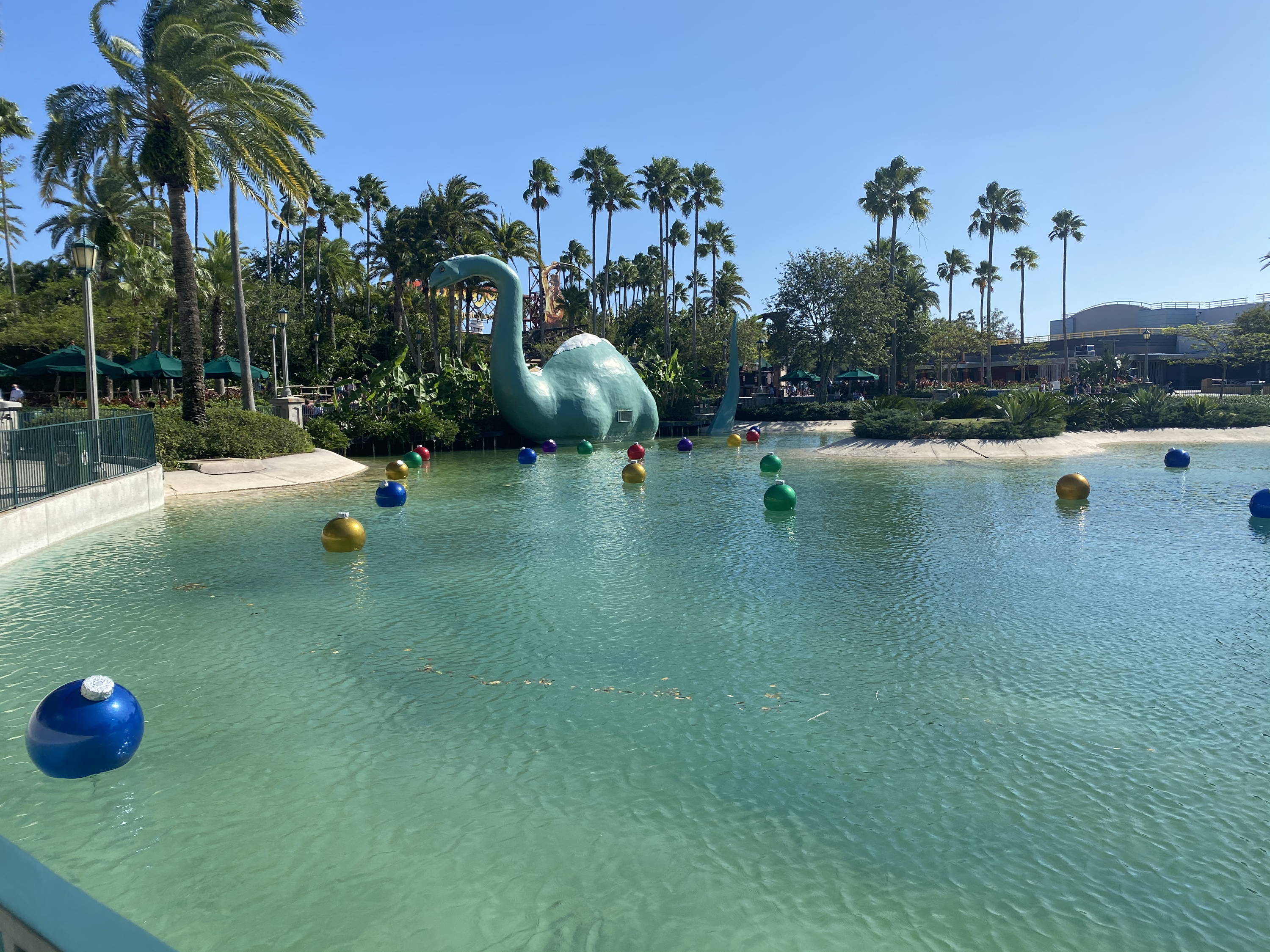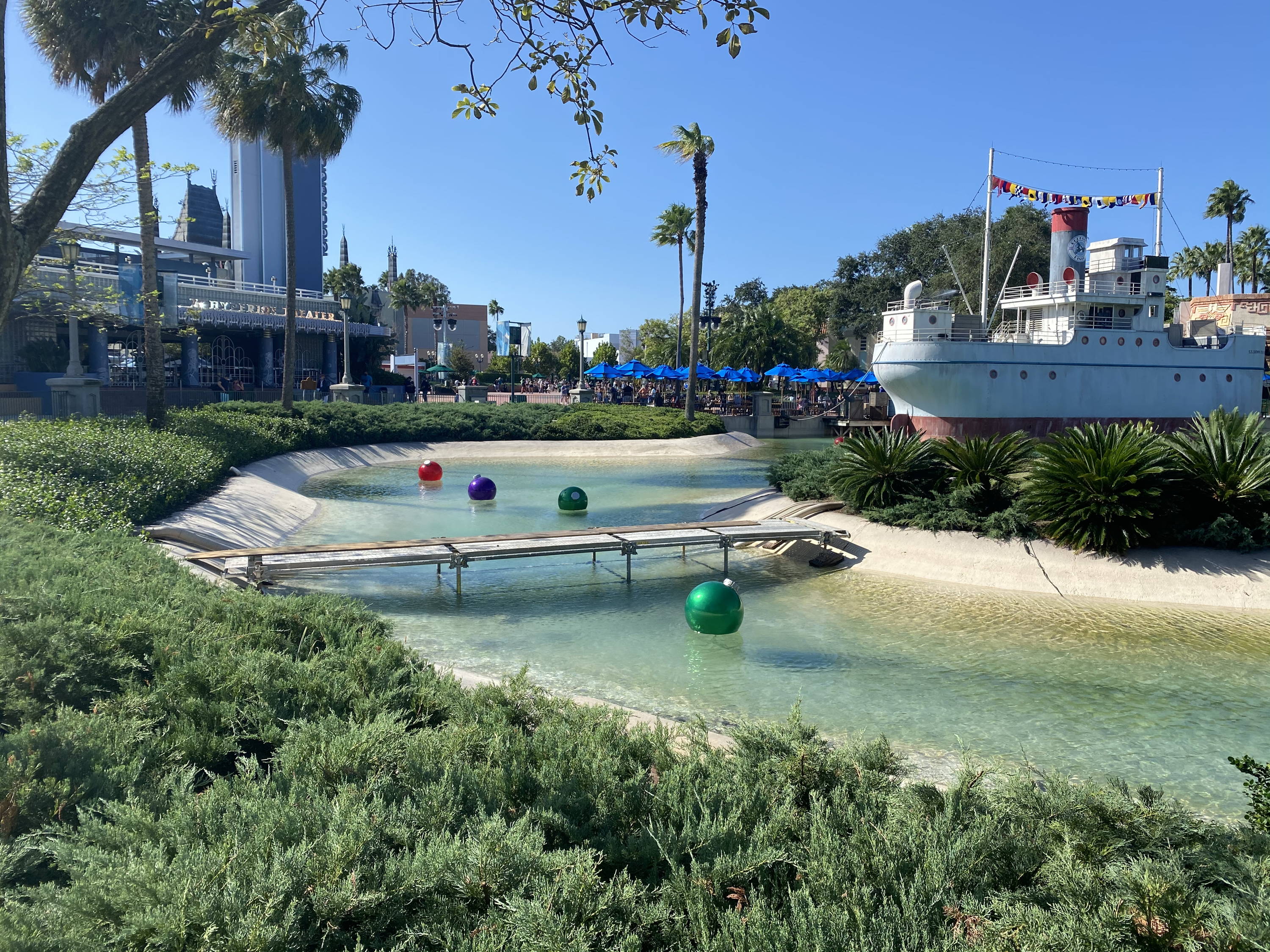 Over on Echo Lake, festive Christmas ornament balls have been added around the lake. Gertie has yet to receive his royal Santa hat for the year, but it's surely on the way. It also looks like workers may have left a platform out to allow them to cross the lake for work closer to the Hyperion Theater.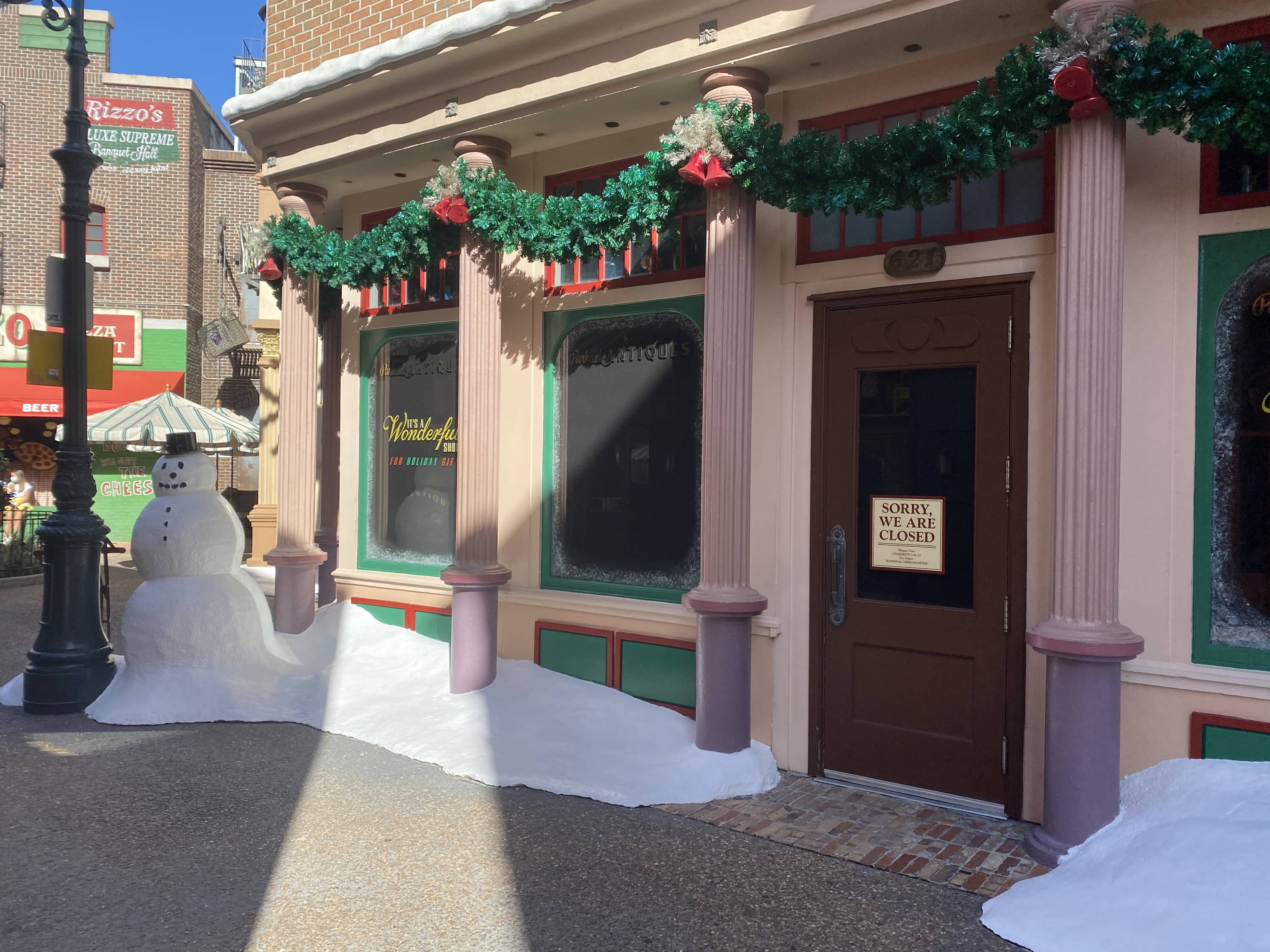 The Holiday shop next to PizzeRizzo is NOT ready for the holiday season, as it's boarded up and closed. It will likely stay that way through Christmas. The Snowman out front remains in the holiday spirit though.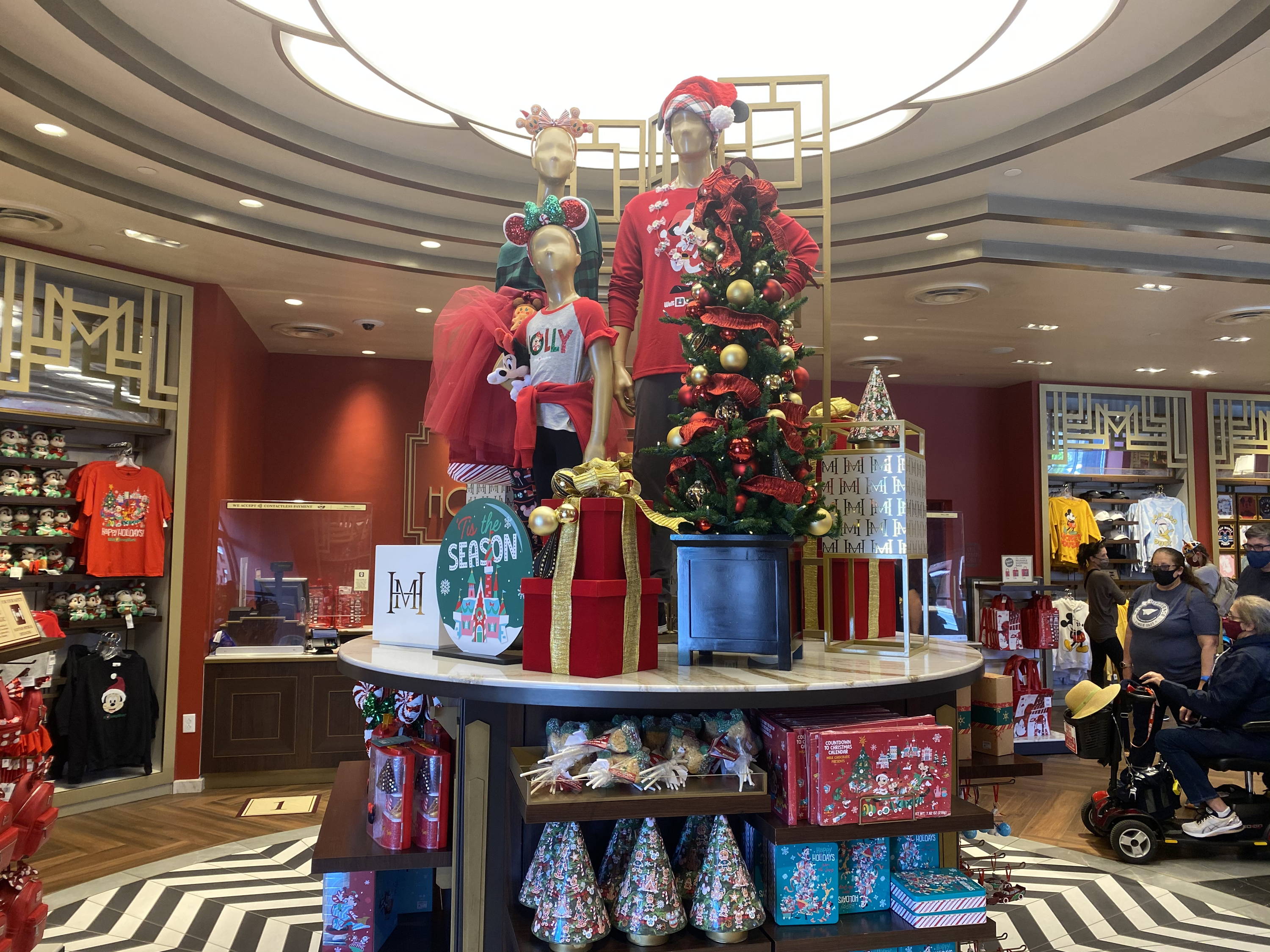 Christmas has also taken over most of the stores along Hollywood Blvd for all your shopping needs.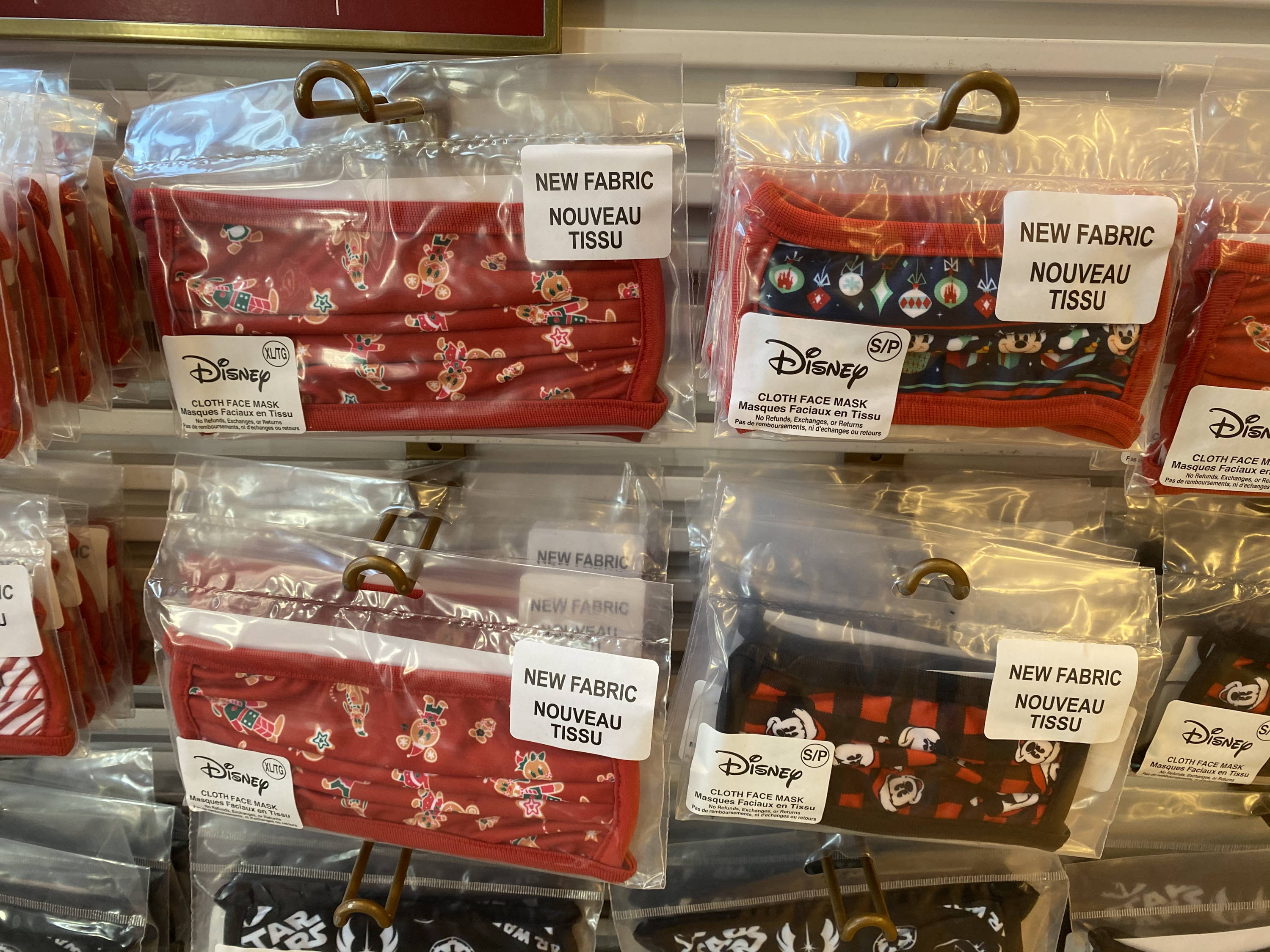 New today were these adorable new Christmas face masks. But beware, the price was increased overnight from $6/mask to $9.99/mask!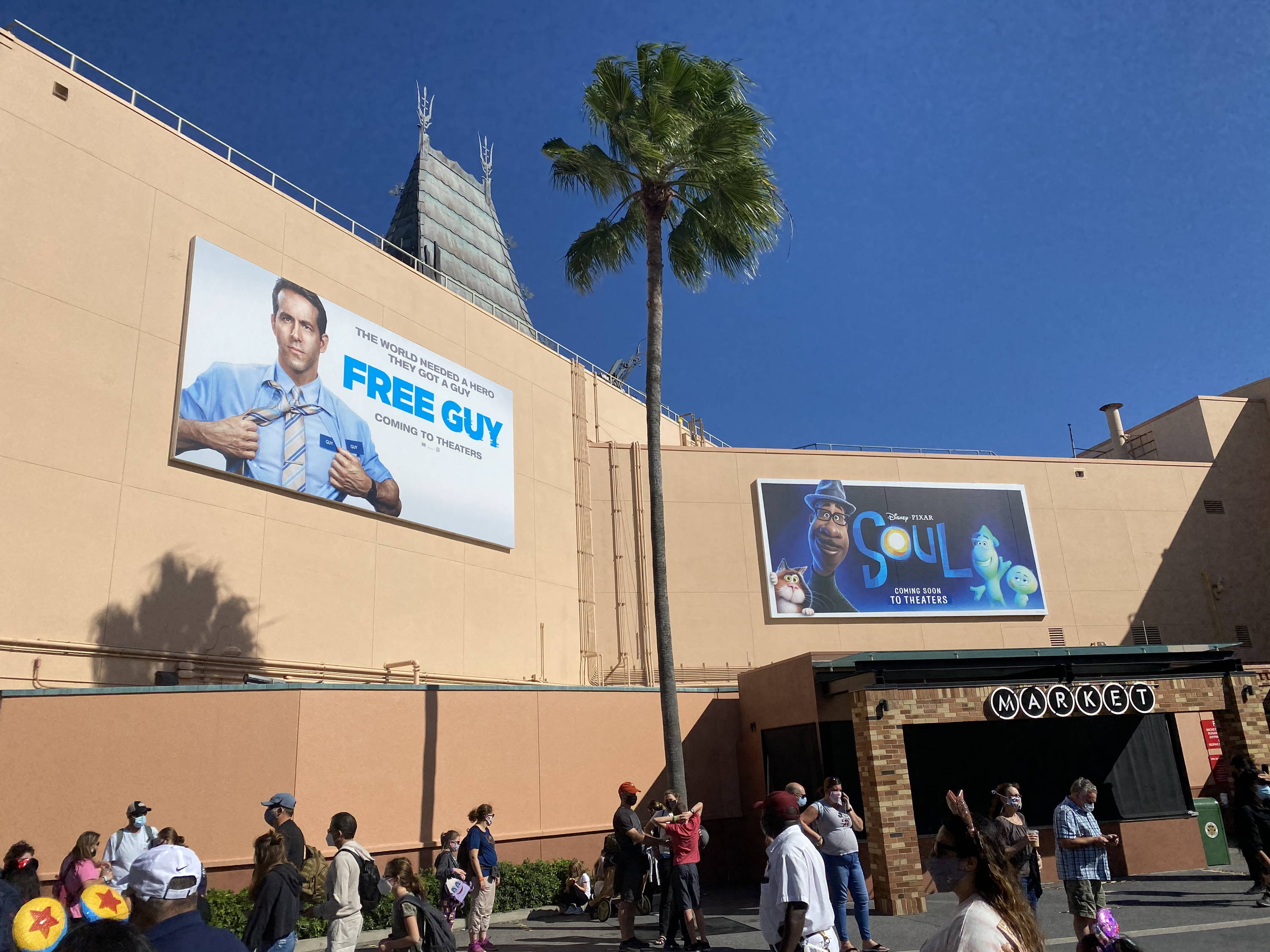 Moving away from the Christmas takeover, here's a look at the current billboards on the backside of the Runaway Railway show building. One promotes Free Guy coming soon to theaters and the other promotes Soul, which is actually not coming to theaters, rather Disney Plus exclusive.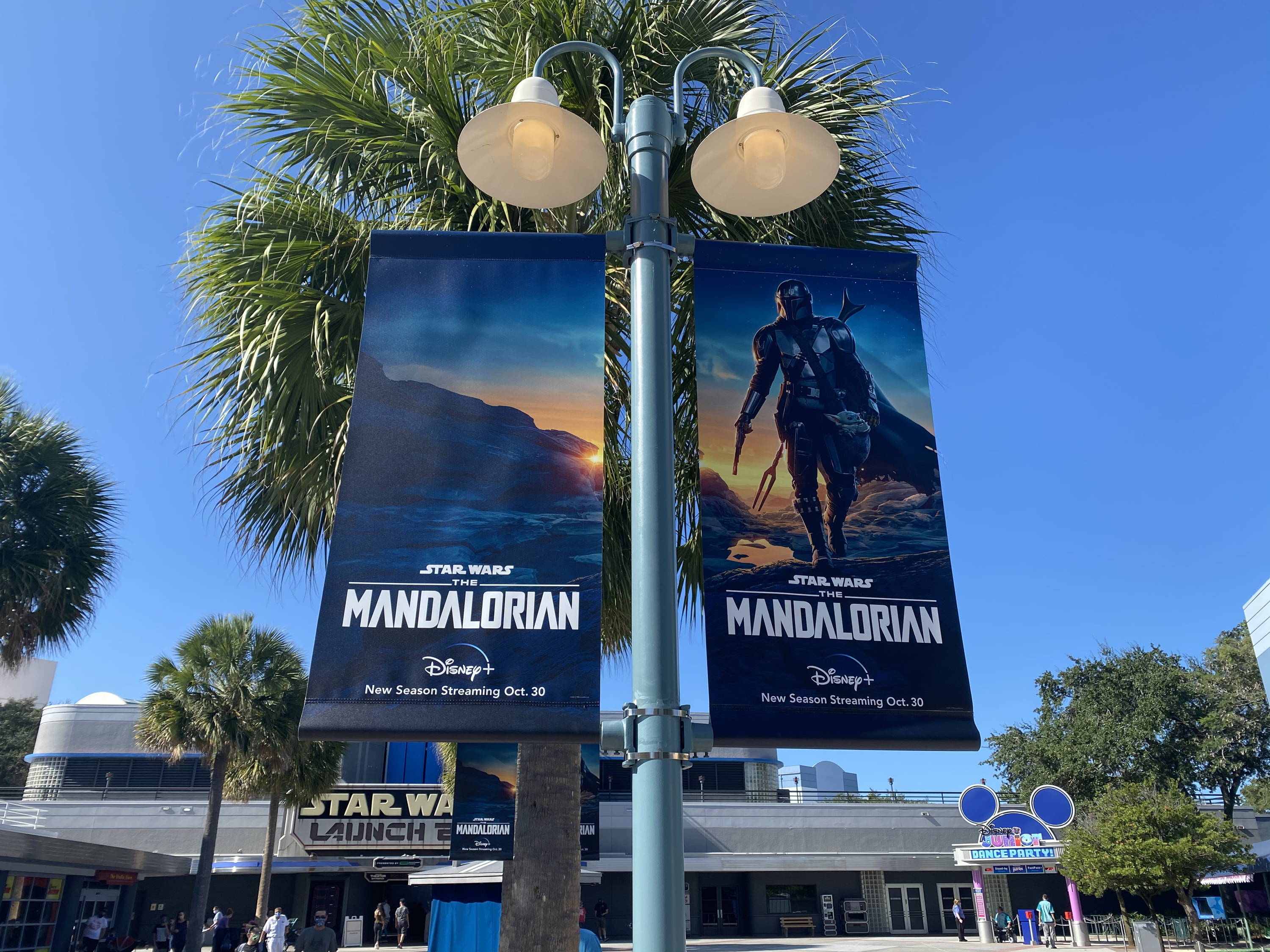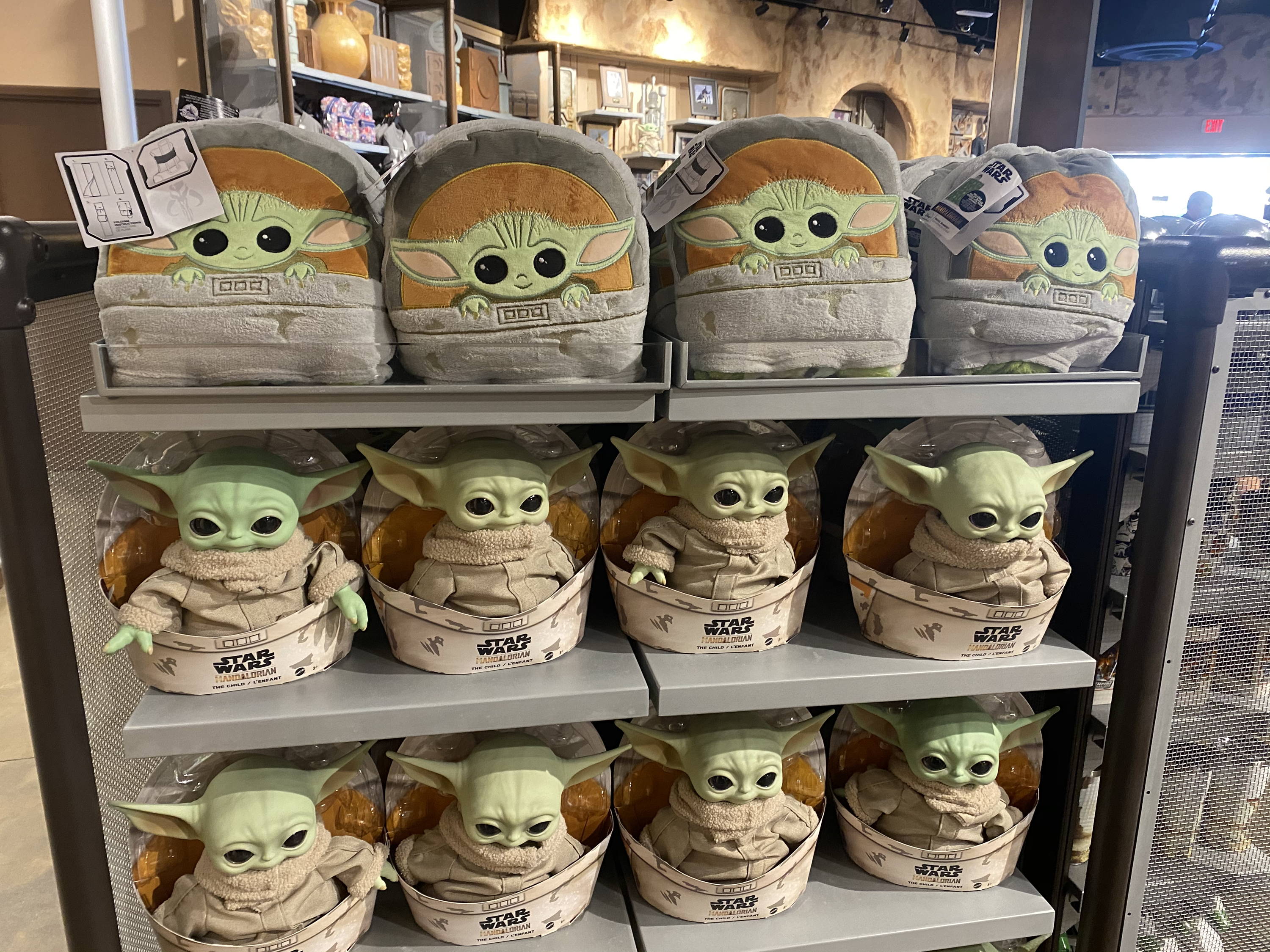 With the new season of the Mandalorian, Baby Yoda merchandise has once again taken over Tatooine Traders.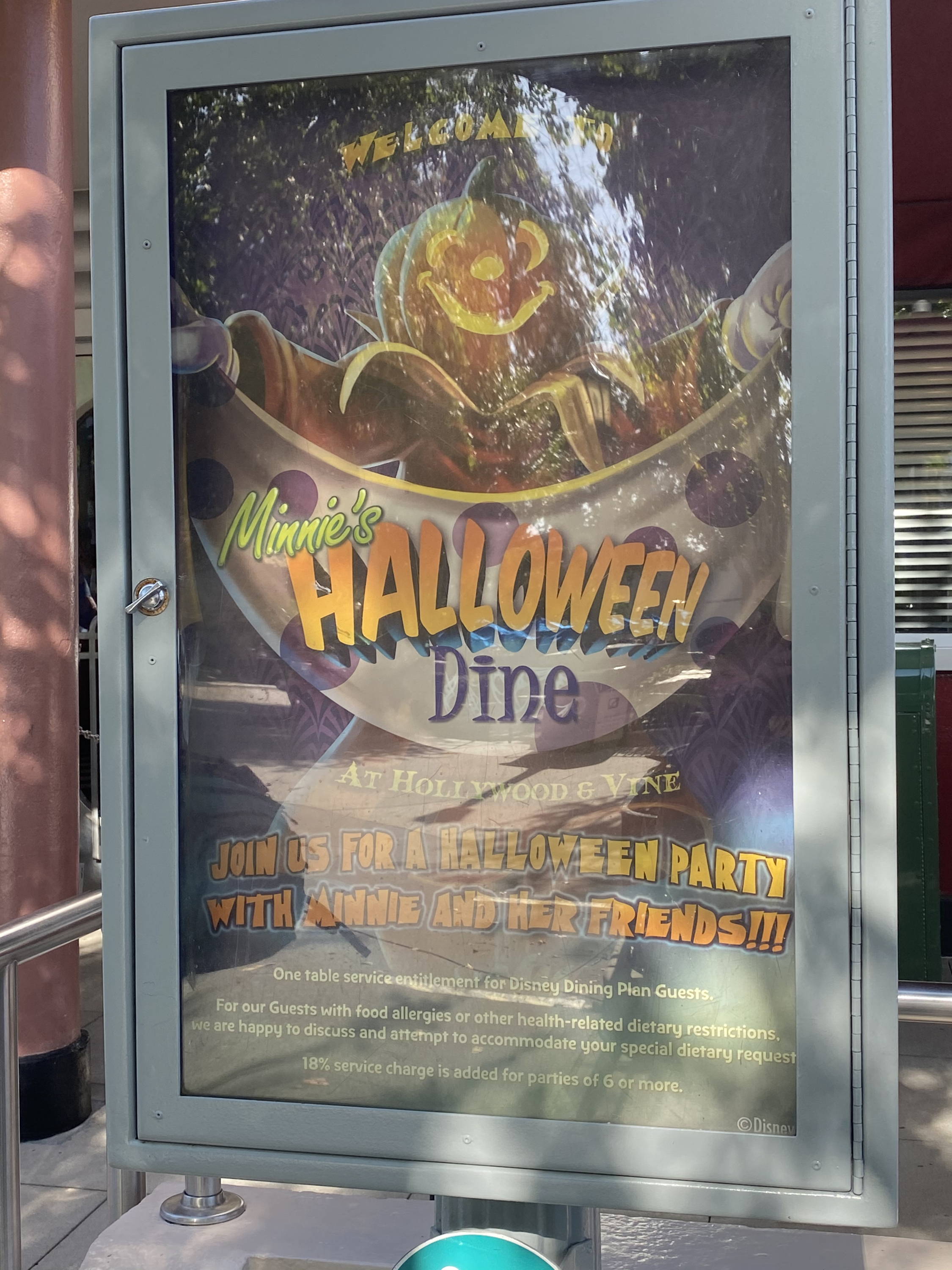 The only remaining trace of Halloween in the park is Minnie's Halloween Dine at Hollywood and Vine, which we tried earlier in October. Minnie's Holiday Dine begins November 6th.
That's all from Hollywood Studios! We can't wait for the rest of the holiday decor to go up around the parks. Be sure to check back to the Lost Bros Blog as well as our Instagram as we bring you all the latest on the holidays at Disney World!
If you liked this article make sure to check out our storehere, and use LOSTBROSBLOG for 10% off your first order!