The all-new Cirque du Soleil show "Drawn to Life" which was originally set to debut at Disney Springs in April has been pushed back once more. The delay now has the show making its debut in February 2021.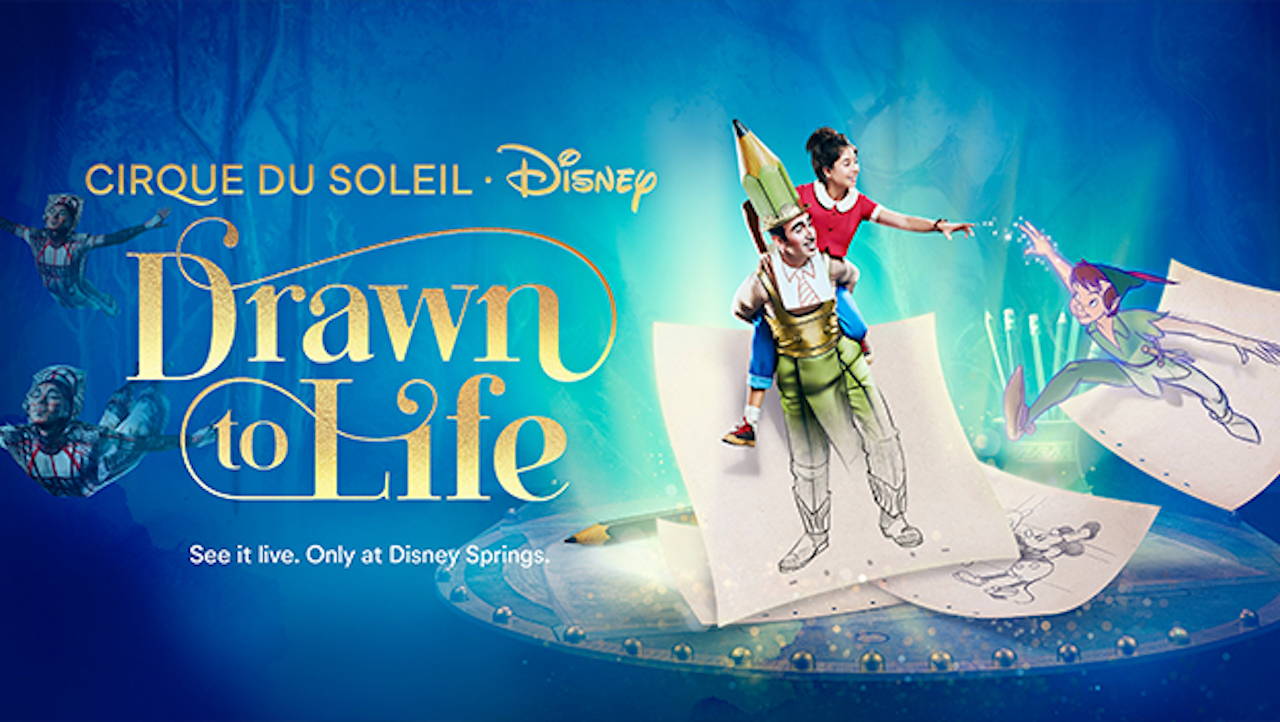 Guests who have already booked tickets will have the opportunity to rebook for a later date via email. The first date for the show is currently February 10th, 2021 for the 5:30 showing.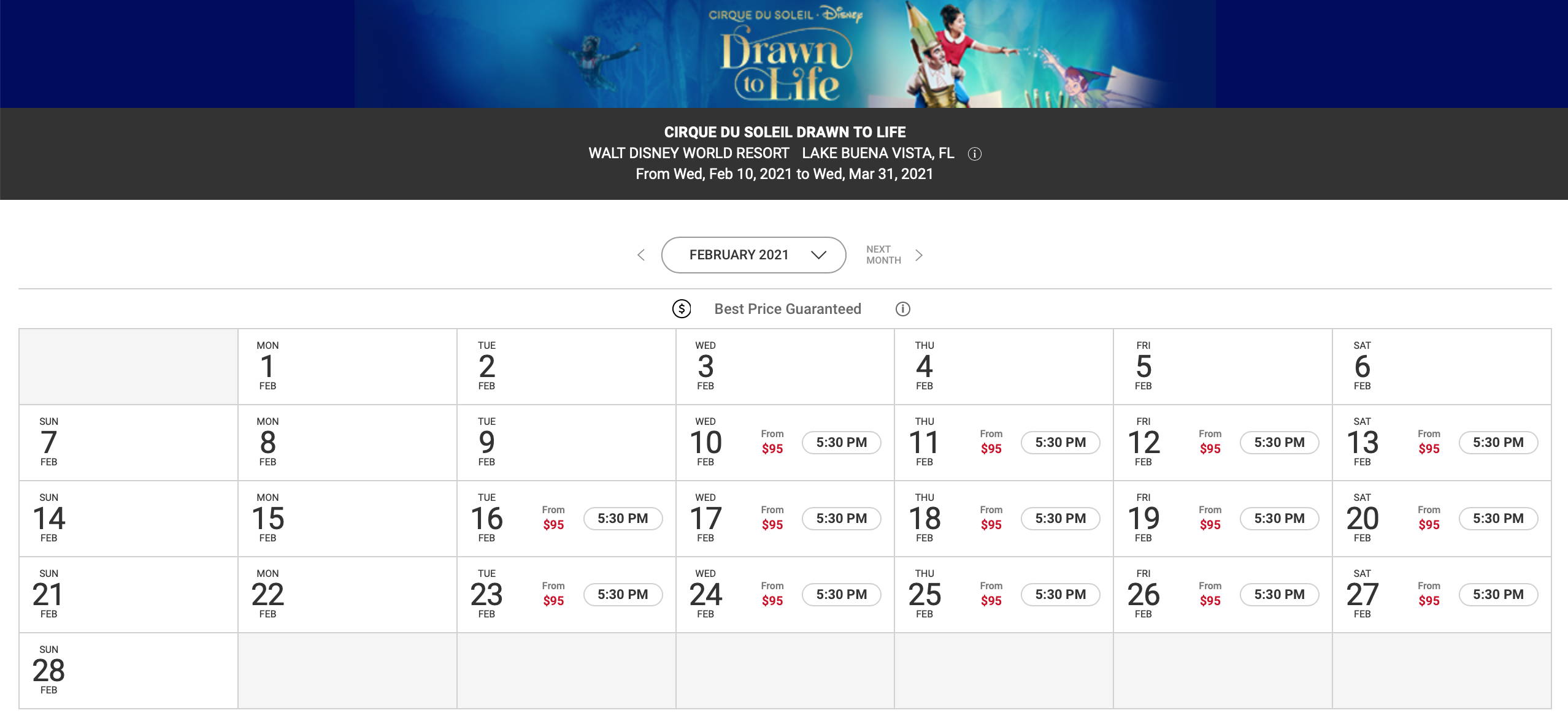 The new show replaces the original Disney Springs Cirque du Soleil show "La Nouba" which ran from 1998-2017.
A Creative Tour-de-Force
Set your imagination in motion with Drawn to Life—a love letter to the art of Disney animation.
In this first-ever collaboration between Cirque du Soleil, Walt Disney Animation Studios and Walt Disney Imagineering, journey into a world where an animator's desk becomes the stage and drawings come alive. The show is a celebration of life, accentuated by the delightful, mesmerizing movements of Cirque du Soleil's acrobatic mastery.
Advance reservations are strongly recommended. Guests may purchase tickets through Cirque du Soleil here. By clicking this link, you will be directed to a third-party site not controlled by disneyworld.com where a different privacy policy and terms of use will apply.
You may also purchase tickets by calling (855) 473-7783 or (702) 352-0221.