Hey, hey! It's Colton here, and my pandemic-postponed wedding has left me with plenty of time to consider some bachelor party ideas that include our favorite place, Disney World! I've included just a few of my favorite ideas below. If you're looking for ways to build out an awesome, Disney-based bachelor party, maybe some of these will speak to you or your fiancé!
1. Drink Around the World at Epcot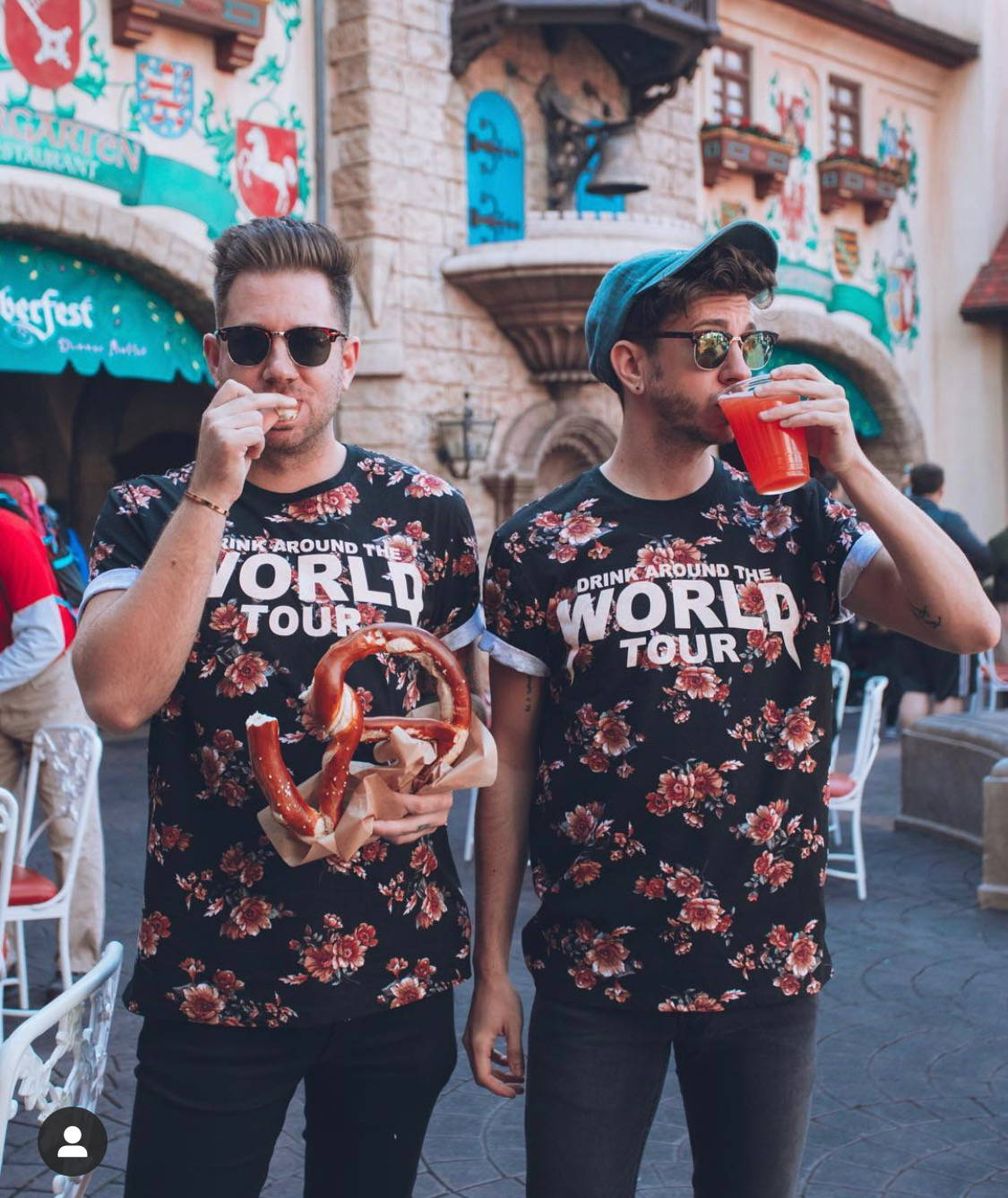 This one is maybe a little obvious, but sometimes a tried-and-true bachelor party is the way to go. Get your boys, or your girls, or both, and rock your Drink Around the World Tour shirts as you drink your way through all eleven countries in the World Showcase. If you can't leave the country for your bachelor party, it might as well feel like you did!
2. Wash Up along Stormalong Bay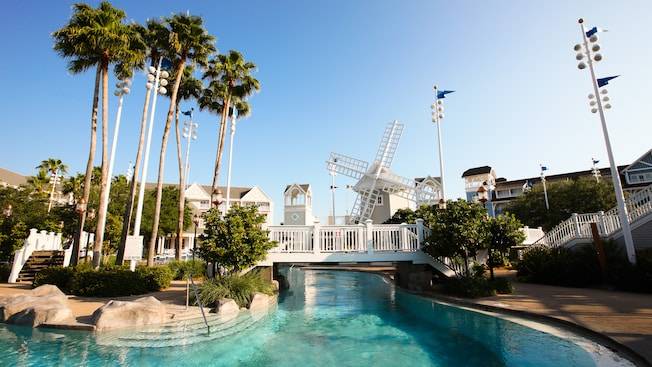 Disney is for the boys, and that should include plenty of relaxing poolside at Stormalong Bay. The sand bottom pool alone is a selling point for a beach-vibe bachelor party, but the proximity to both Beaches and Cream (YUM!) and Hurricane Hanna's (Poolside Iced Tea anyone?!) are added bonuses.
3. Four Parks, One Day
For the truest Disney enthusiasts out there, plan a day where you and your squad hit up all four parks highlighting all of your favorite attractions. This is the perfect way to make the most of your time at Disney, ensuring that your bachelor party is all about the things you love the most from the parks. If you're looking for a matching shirt, our Four Parks Tour tees are a great place to start! Need help mapping out your plan of attack? Check out our how-to guide for four parks in one day!
4. Skyliner Bar Crawl
Maybe you and your besties have already done a monorail bar crawl a few hundred times and you're looking for something a little different. Might I suggest the Skyline Bar Crawl? It includes a whole host of different spots from The Rivera Resort and Hollywood Studios! If you're seeking out some inspiration, head to YouTube for our video on the Skyliner Bar Crawl!
5. Sail the Seven Seas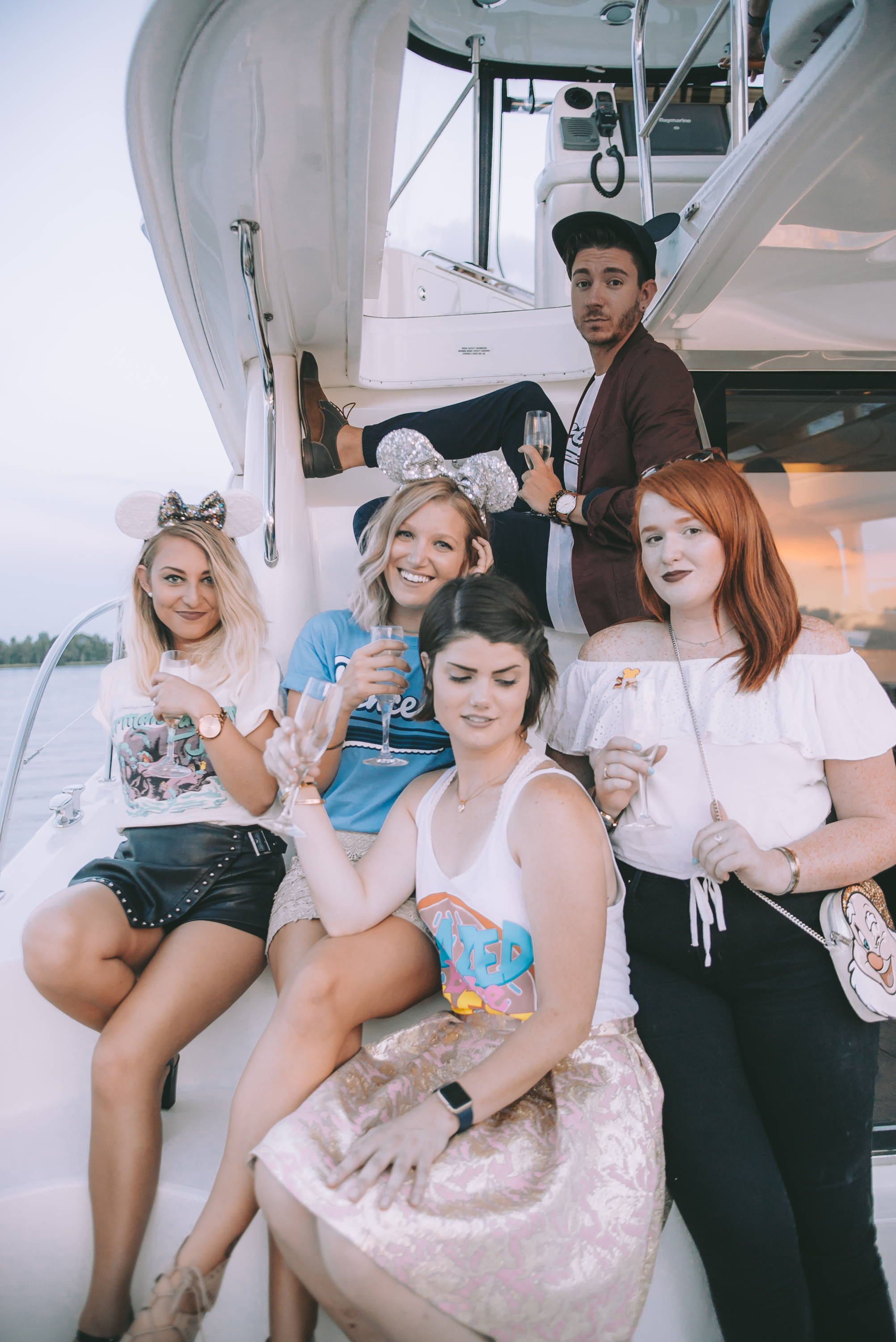 My personal favorite; set sail on the Seven Seas. Maybe you and the crew start out on a pontoon boat during the day and bring a few snacks for your boating adventures. By the end of the day, you could upgrade yourselves to the Grand One Yacht for an intimate viewing of Happily Ever After! Isn't Happily Ever After the plan for you and your fiancé anyway?