We've seen multiple cameos and debuts of classic Disney characters so far in the third season of Ducktales (AKA the best season of the best Disney reboot show ever). First, we saw Goofy, then Chip and Dale from Rescue Rangers and Darkwing Duck made appearances in last weeks episodes, now Daisy Duck will join the lineup in the upcoming episode "Louie's Eleven!" premiering on April 25th!
The episode is titled "Louie's Eleven!" which his a rip on Ocean's Eleven, and centers around a heist that is being organized by Louie Duck to infiltrate the prestigious party of cultural tastemaker Emma Glamour. Daisy plays a sassy personal assistant to Glamour, which means she stands in the way of Donald's scheme to get famous.
One interesting thing about Daisy's debut is that unlike Goofy, who was recognized by every character as a returning favorite that they knew; nobody, including Donald, knows who Daisy is when she first arrives on the scene. "Who is that?" Donald asks as soon as he lays eyes on her, and then quickly after appears to fall in love at first sight.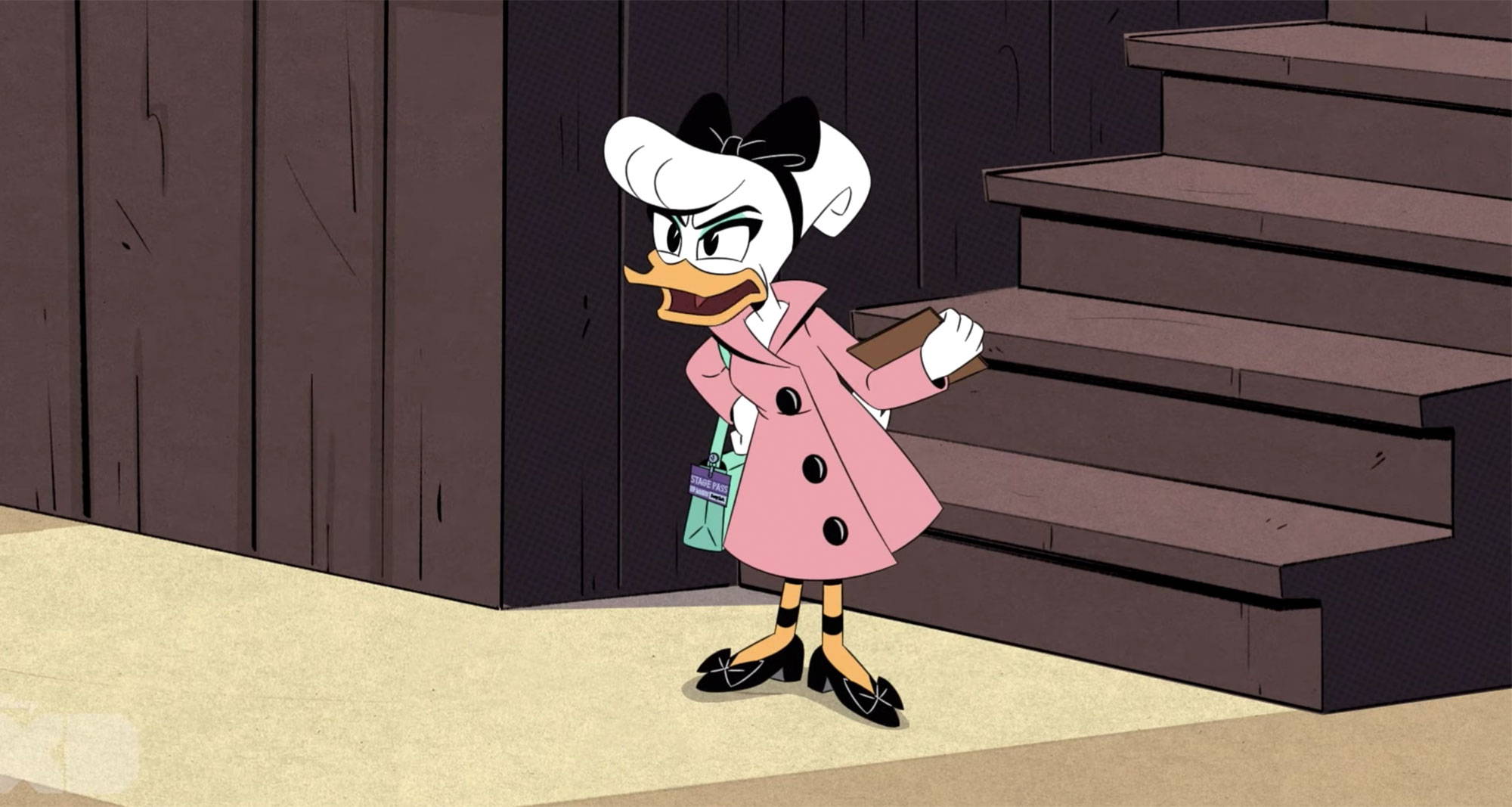 "We had talked about Daisy all the way back in season 1," co-showrunner Francisco Angones told EW. "There was a period of time where we thought we would make Daisy Glomgold's personal assistant. The idea was Glomgold would be like, 'well McDuck has Donald Duck, so I'll have Daisy Duck!' In that version they were exes. But we were looking at it, and it seemed like so many stories we were telling in that first season were rooted in things that happened in the past. We were like geez, it's like all of the most interesting stories already happened before our show started. So we decided to take another approach: Instead of having it be history, let's have them meet for the first time."
"Louie's Eleven!" premiers August 25th on Disney XD. You can get caught up on the first two seasons of the series on Disney Plus