If you're a self-quarantining Nintendo Switch owner like us, you've probably logged more hours than you'd care to admit on Animal Crossing: New Horizons by now. Here at the Lost Bros, we care about our customers looking their absolute best while rocking the Disney theme parks, and we also care about your Animal Crossing Villager looking their absolute best while picking fruits, catching insects, or paying off your debts to a capitalistic raccoon. In order to ensure that happens, we created some Animal Crossing versions of some of your favorite Lost Bros shirts and made them available to download in the game!
How to download our shirts and add them into the Animal Crossing: New Horizons Game
In order to add our shirts via QR code into the game, you must first download the Nintendo Switch Online app on your smartphone or tablet. Once downloaded, launch the app and sign in to your Nintendo account. Then, you'll want to select 'Animal Crossing: New Horizons' from the Game-Specific Services section.
This will send you to the various NookLink options on the Nintendo Switch Online app. The one you need to select for QR code scanning is the one labelled, 'Designs.'
Selecting this option will open up the QR code scanner and all that's left to do is scan your chosen QR code.
Once the code is scanned, select the option to 'Save' and it will be transmitted to your copy of New Horizons.
Now that you've scanned a couple of QR codes, you're probably wanting to use them in Animal Crossing: New Horizons.
To do this open up your Nook Phone and select the Custom Designs app and then press + to begin downloading.
Next you'll need to select a spare design pattern, either use a blank one or a pattern you've grown tired of.
Once you've selected the pattern, the design you scanned will appear in your pattern collection, allowing you to use it however you like.
If you're still stuck on figuring out how to upload custom designs, check out this informative video.
Check out our shirt designs below and scan the QR codes to download them into your game!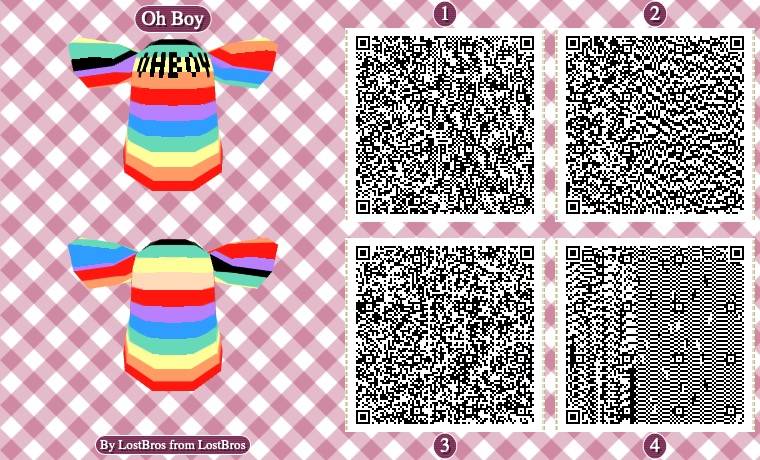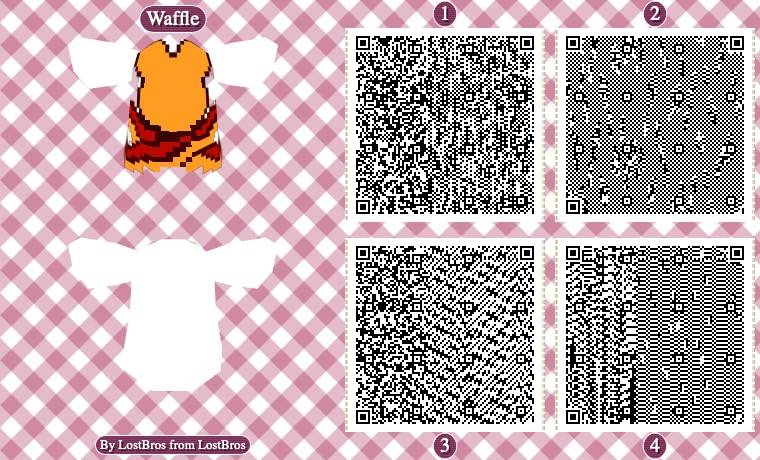 Next up, our friend Courtney made this dope Oh Boy Sweater!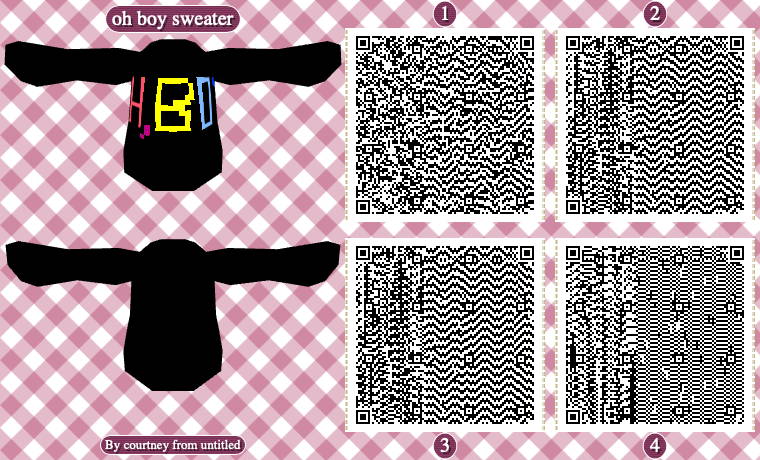 Belle (@Belleburgin on Twitter) made these amazing designs from some of our favorite shirts!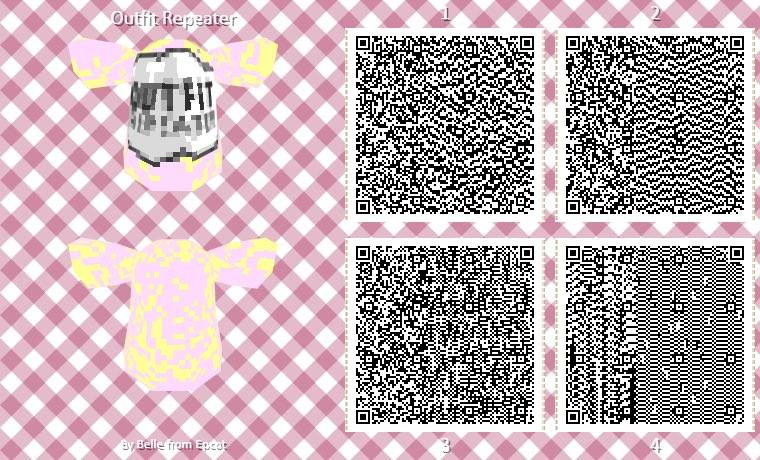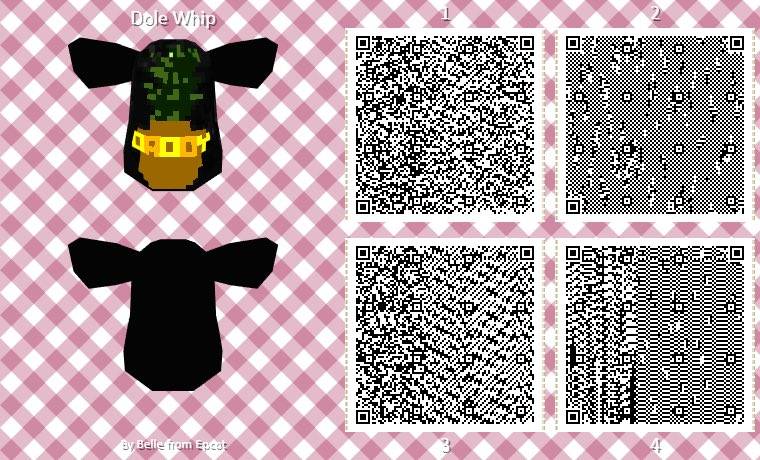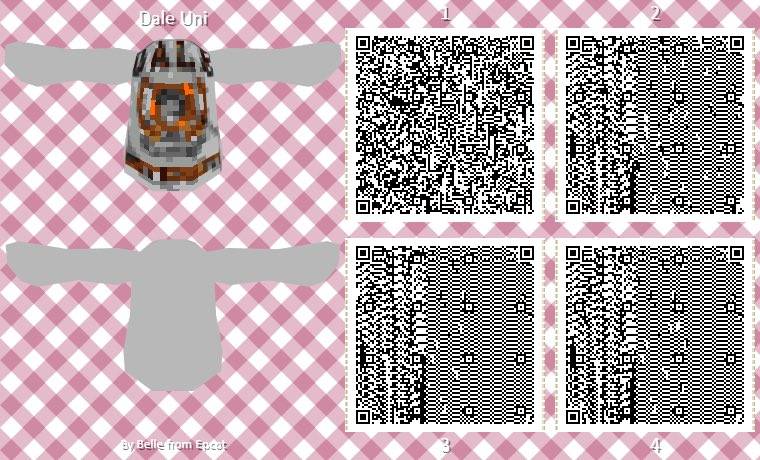 We also received some truly incredible designs from our friend @aerdrago on twitter! She designed our Grand and Miraculous Sweater, Emperors Jersey Tee,Drink Around the World Tour Tee, and our Oh Boy Tee! HOWEVER, these designs use the Custom Design Kiosk Codes located in the Able Sisters Shop. This method requires a Nintendo Switch Online Subscription.
After you build Nook's Cranny, Mabel will come visit your town. After visiting a couple of times, she'll ask you to place a plot to open her store on your island.
In the back of the Able Sisters shop will be a Custom Designs Kiosk. Here, you can upload and download designs.
After you upload a design, Animal Crossing: New Horizons will give you a long string of numbers and letters. Input the string of numbers and letters to download other peoples' designs.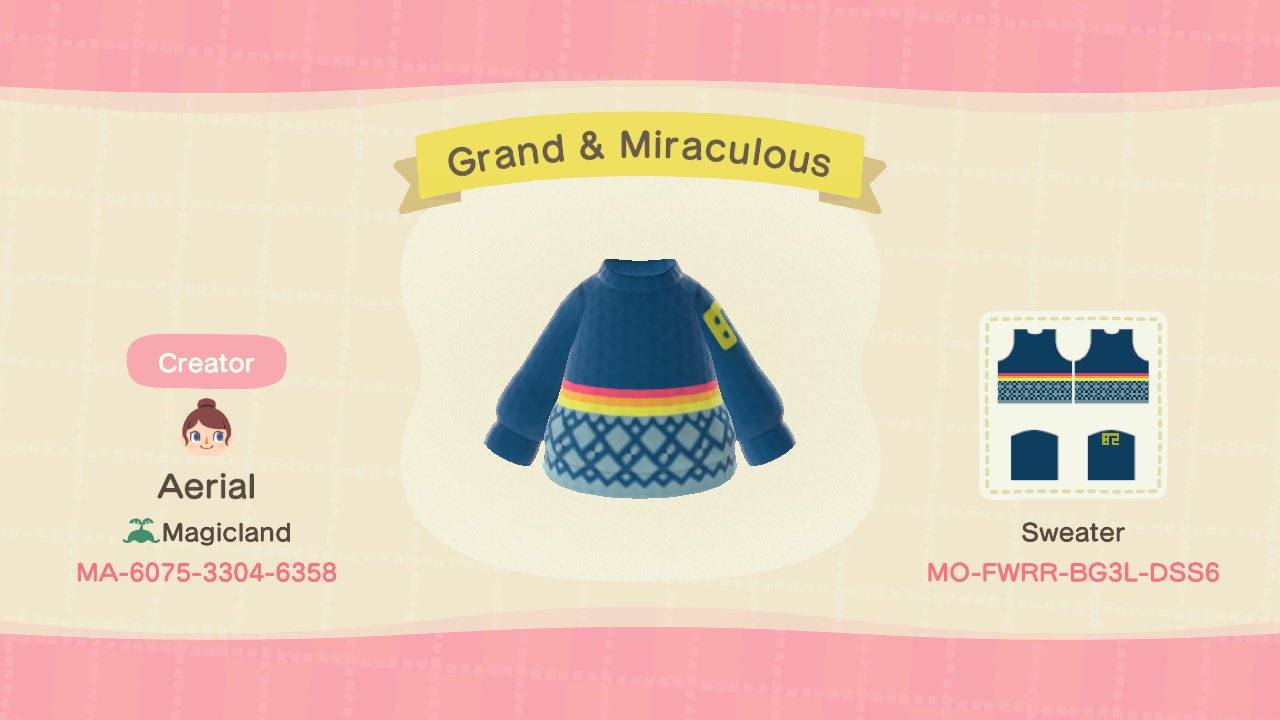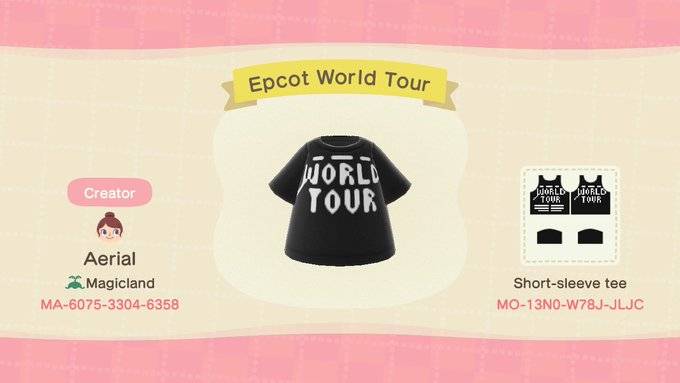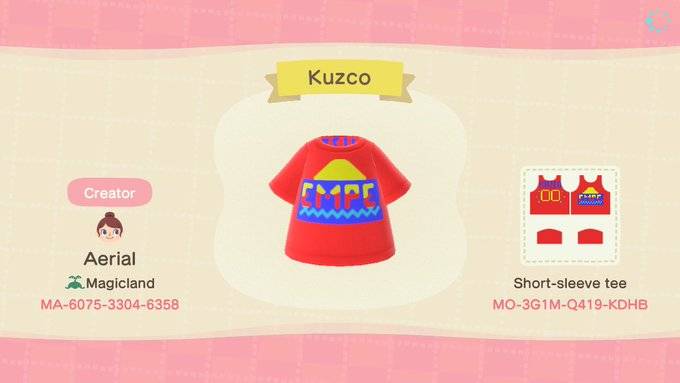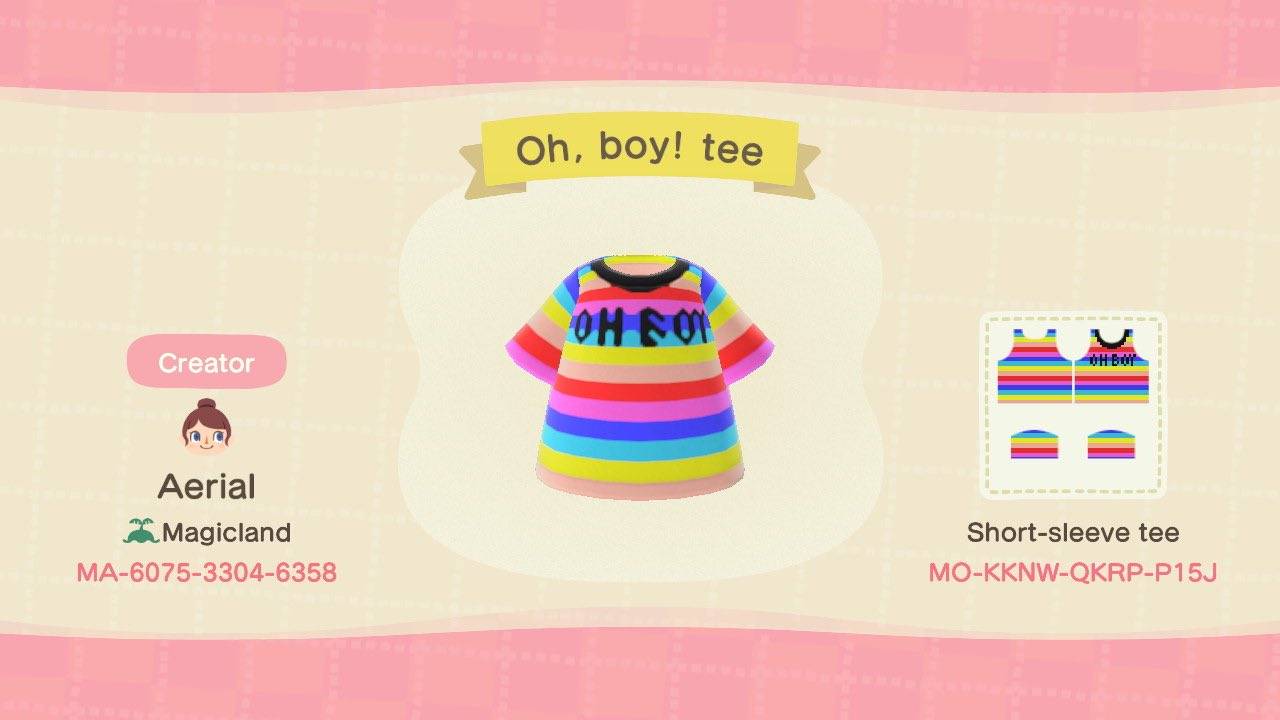 Our friend Zach (@DamnitFrieman) on twitter made this AMAZING Lost Boys Laced Hoodie!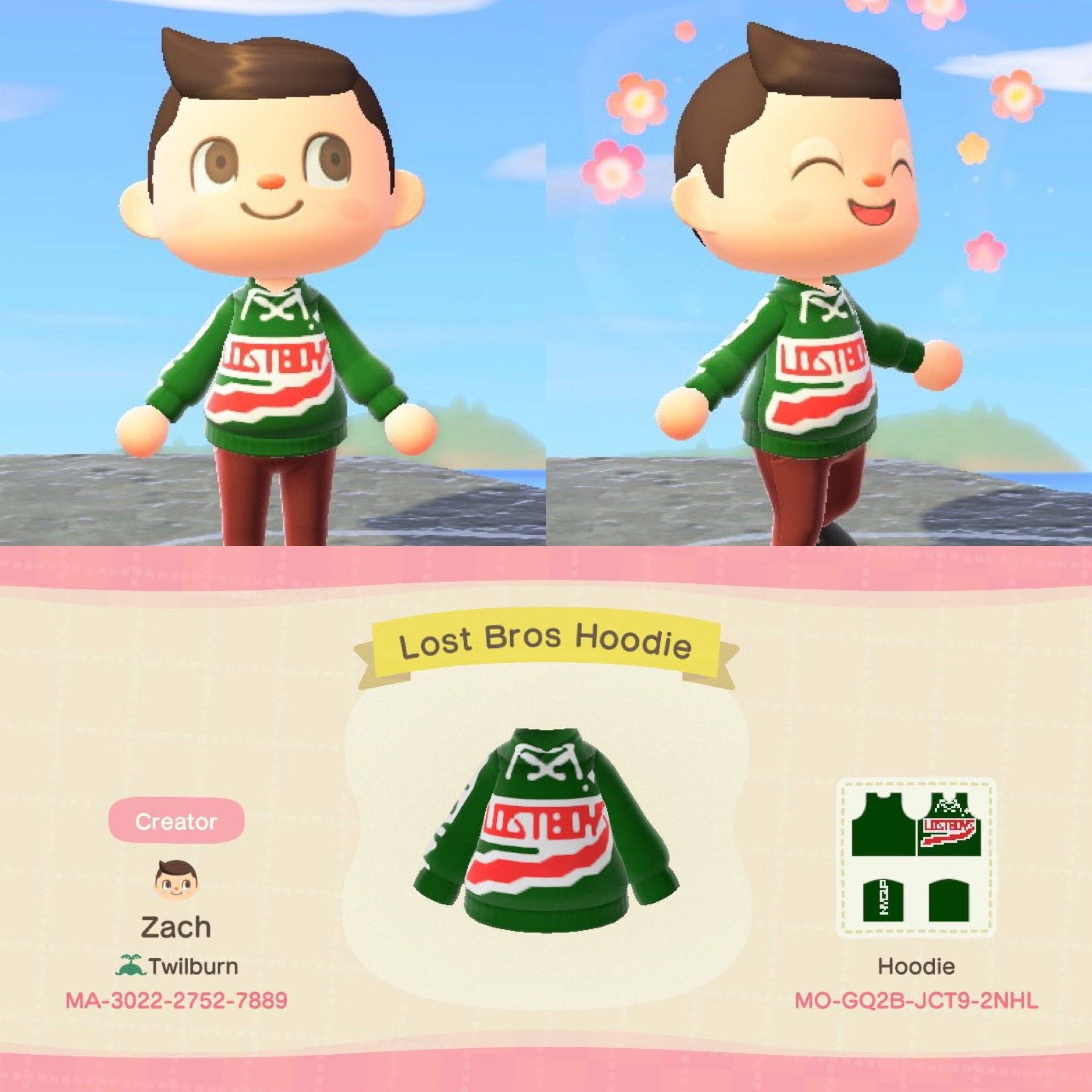 Next up, Gabby (@lanternalegacy) on Instagram created an incredible lineup of some of our favorite shirts! Check them out!
Lost Bros Logo Art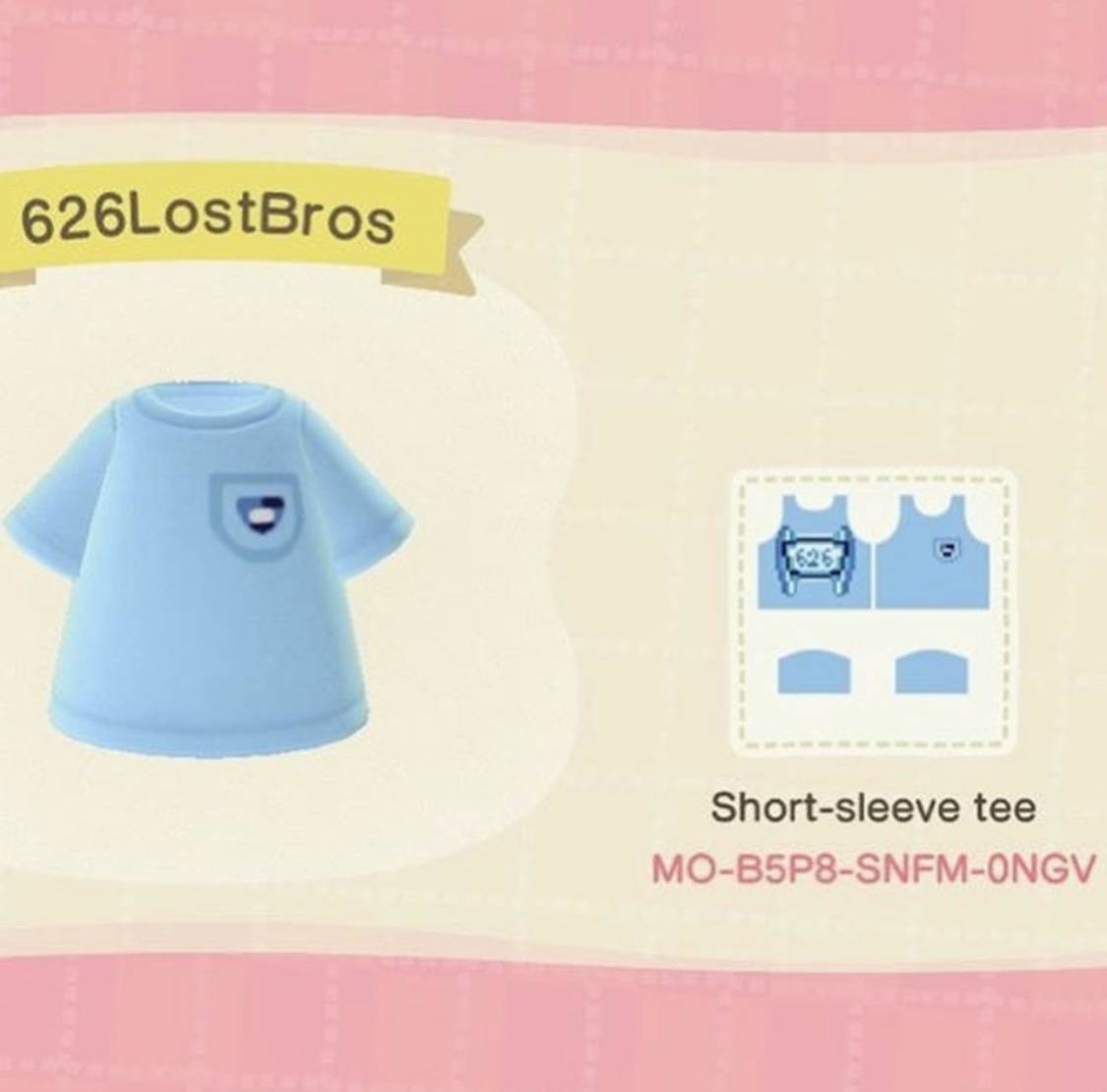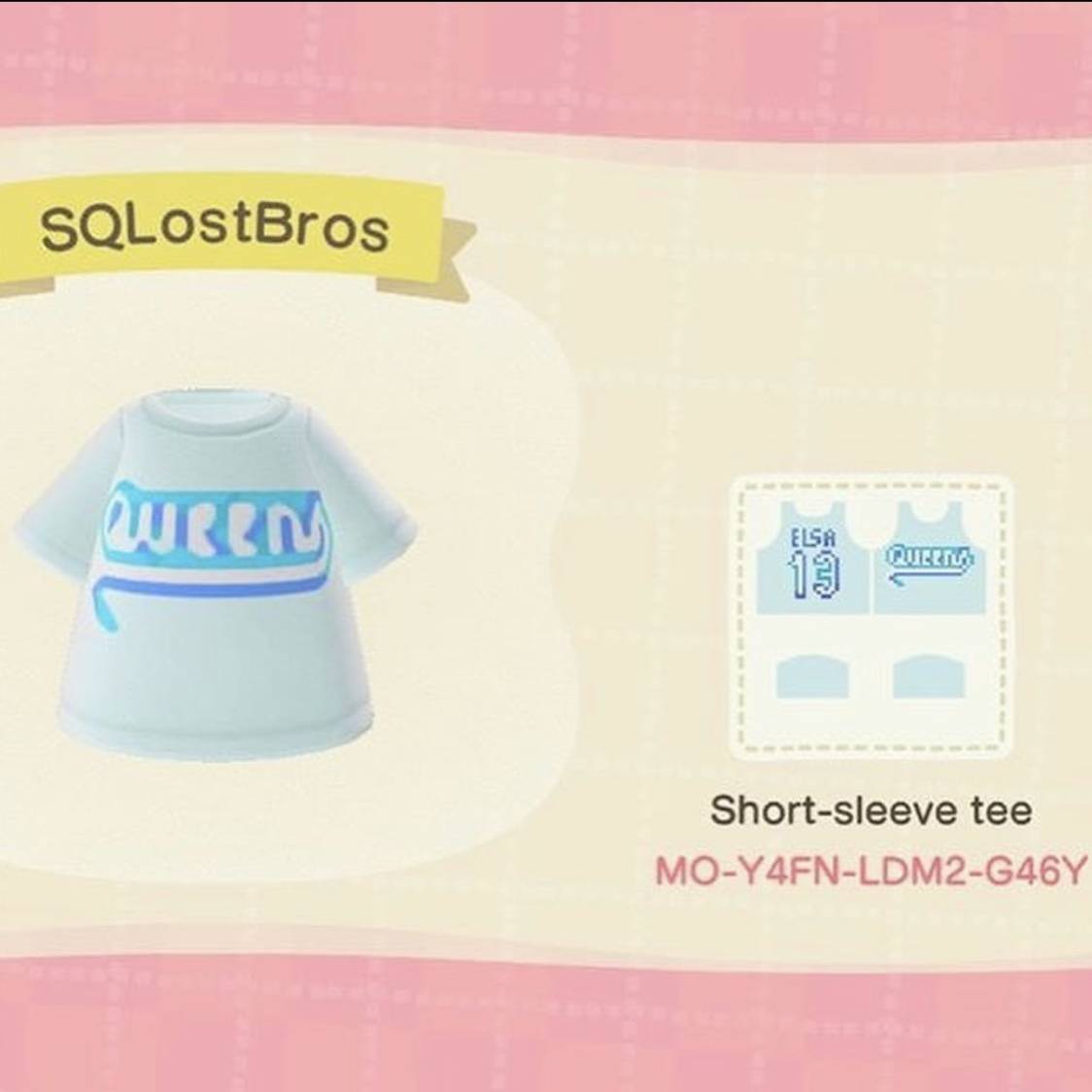 Ash (artbyashh_ on Twitter) is reppin' the Jambo tee on her island!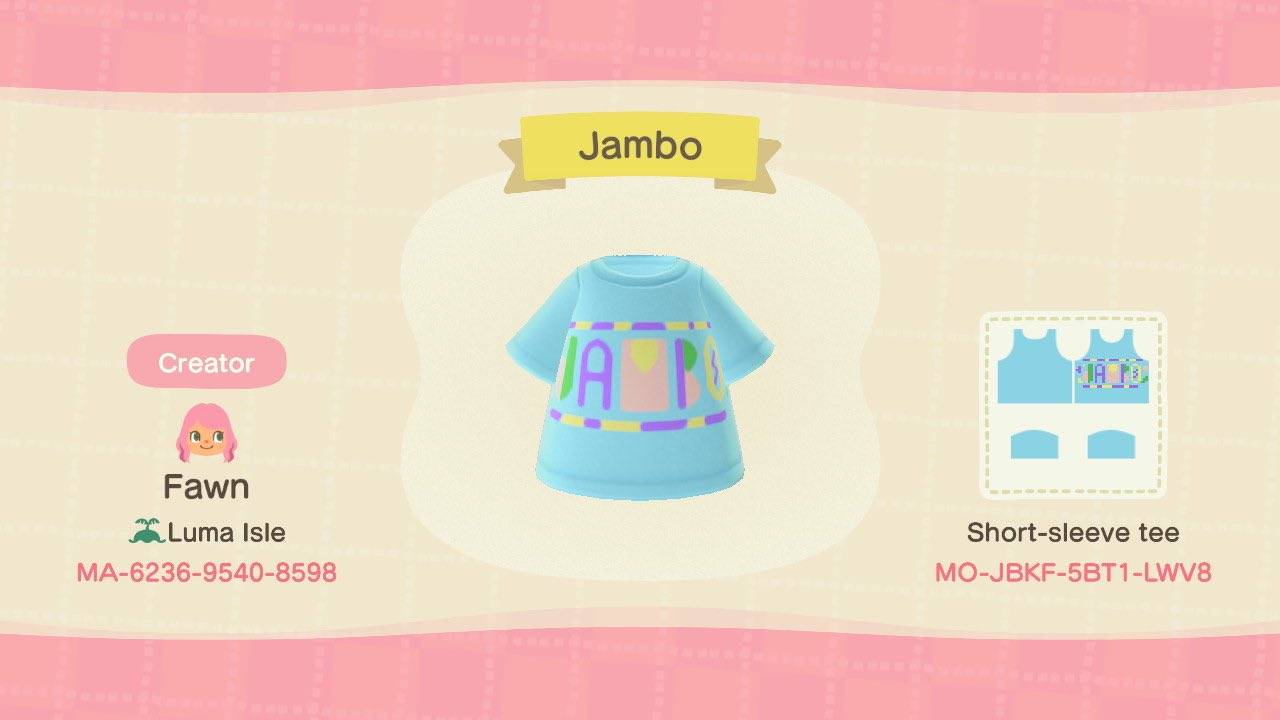 Emmalisa on Facebook shared this awesome take on our Greetings From The Islands tee!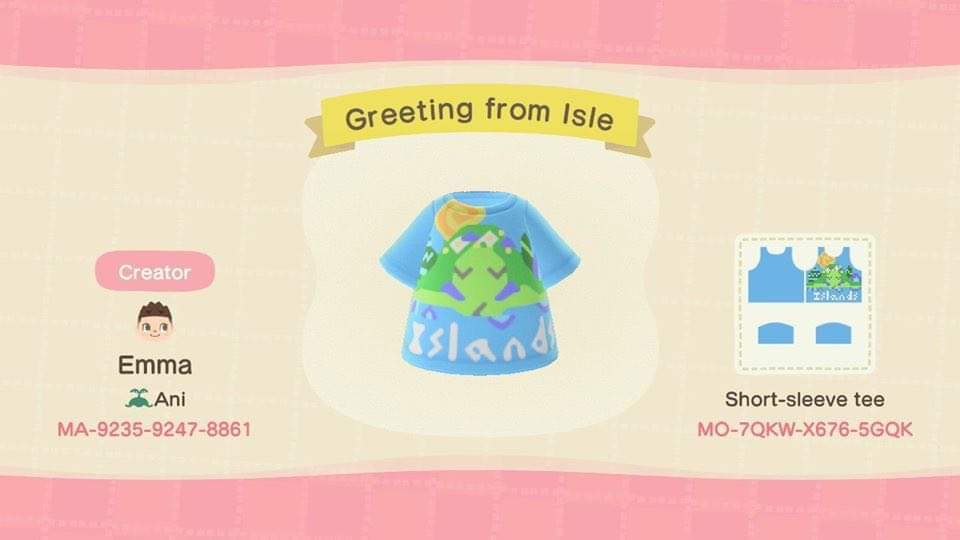 Wanna score some FREE Lost Bros merchandise?! (For you.. not your Animal Crossing Villager)
Create your own Lost Bros shirt design in Animal Crossing: New Horizon and send or DM us the picture WITH the QR code, were gonna send out favorites some free swag! DM your creations to us on Instagram (@TheLostBros), Twitter (@LostBrosTweets), and Facebook (The Lost Bros) or send them via email to lostbrostradingco@gmail.com
Be sure to take screenshots and pictures of your Animal Crossing Villagers rocking these Lost Bros shirt designs and share them with us on all our socials for a chance to be featured in our stories! Which other Lost Bros shirt designs do you want to see made into Animal Crossing QR codes? Let us know in the comments below and if we design it, we'll update this post with the design! We hope you get those debts to Tom Nook paid off ASAP!
If you liked this article make sure to check out our store here, and use LOSTBROSBLOG for 10% off your first order!