Disney has released a statement regarding upcoming Disney College Program arrivals and Disney Internships, including the Disney Cultural Representative Program. According to the statement, all Disney Internships will be suspended beginning April 18th, and Disney College Program arrivals for June will be canceled. The full statement can be found below.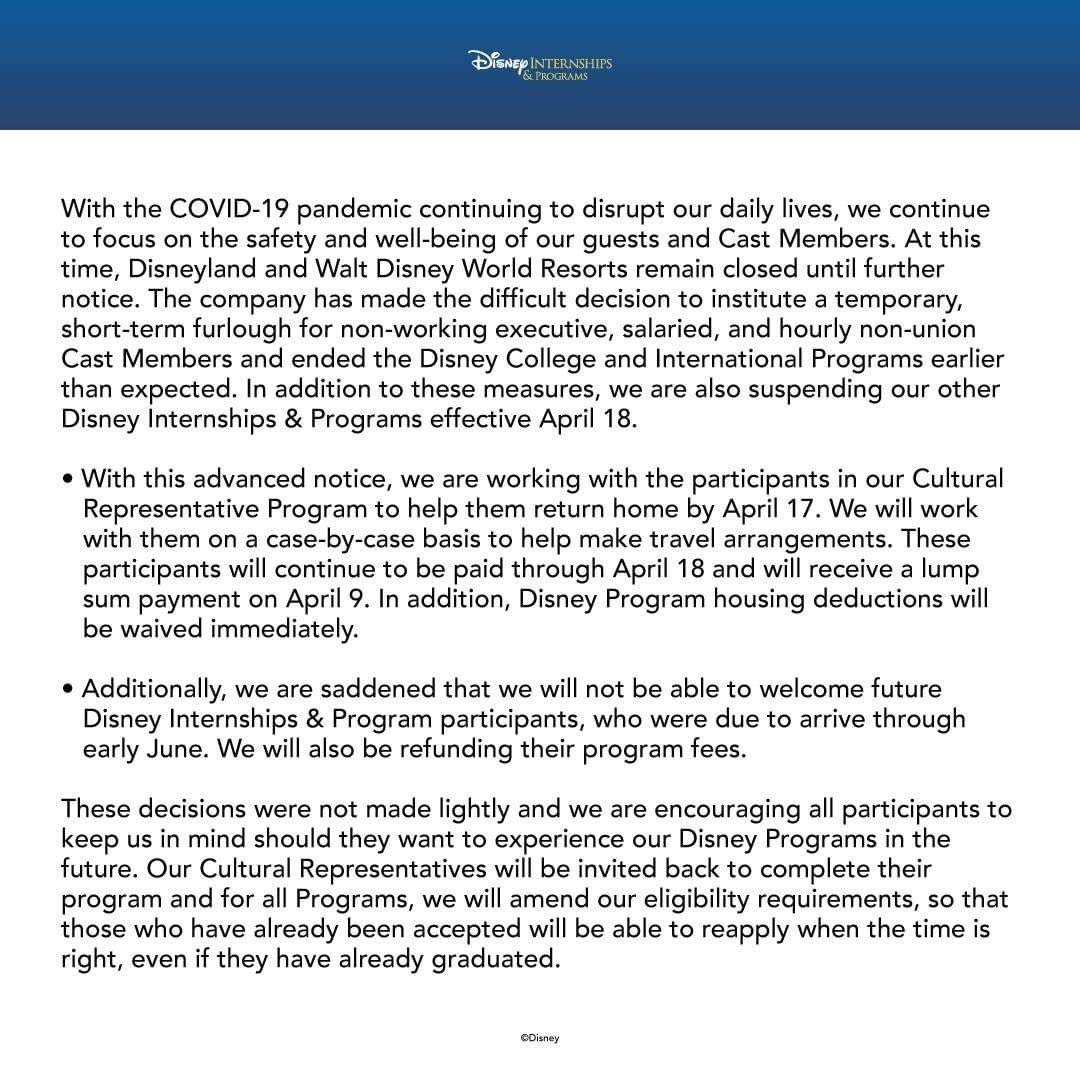 Disney states they are working with participants in the Cultural Representative Program to help them return home by April 17th, the day before the program is suspended. All program participants will continue to be paid through April 18th in a lump sum payment on April 9th. They also state all housing deductions will be waived effective immediately.
Additionally, all future Disney College Program participants scheduled to arrive in July will have their programs canceled and be refunded of all program fees. This announcement comes after Disney sent all current Disney College Program participants home, as well as the furloughing of most non-union employees effective April 19th.