Disney Cruise Line has always been known for some of its world-class onboard entertainment offerings. Aboard the Disney Dream, guests can view "Beauty and the Beast", a Broadway-style theater production that is performed on every cruise. Because of the CDC's halt on all cruise sailings, and due to Disney's measures taken to prevent the spread of COVID-19, Disney Cruise Line is helping bring the cruise magic to guest's homes by releasing the first-ever virtual viewing of the Beauty and the Beast cruise show via Youtube!
This first-of-its-kind video from Disney Cruise Line gives your family a front-row seat to the beloved story with favorite moments from our award-winning Broadway-style production. This previously recorded video features the opening cast from the show's debut.
Until now, this show had been exclusively available to Guests on the Disney Cruise Line, and was unavailable for online viewing.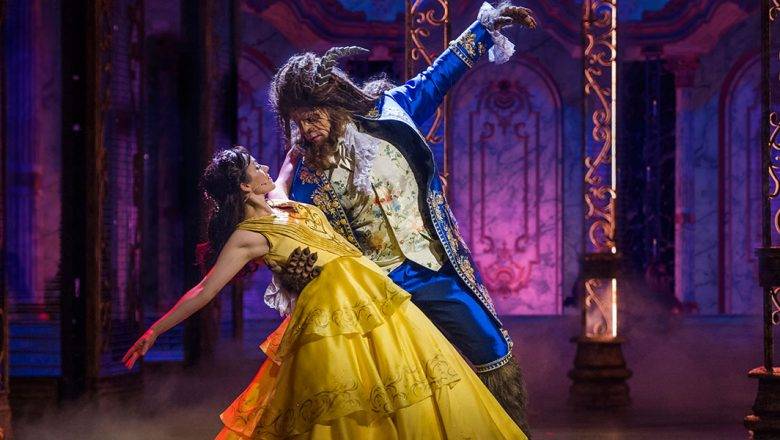 If you want to take it a step further and create an enchanted ballroom right in your very own home, you can follow the guide below to make your dinner magical with sophisticated napkin art. You'll discover how to transform a napkin into a tuxedo jacket. Set the table with this folded masterpiece, and your family will certainly notice there's something there that wasn't there before!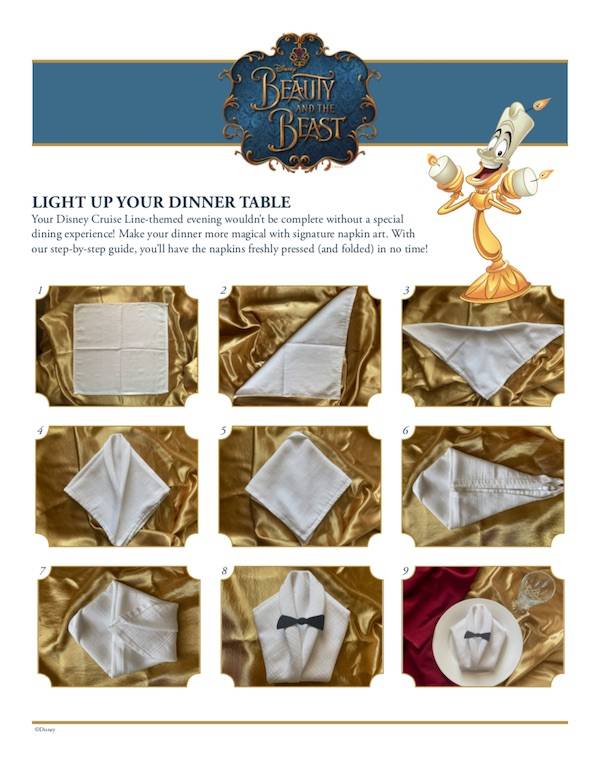 Finally, if you want to achieve the ultimate level of extra for your Beauty and the Beast viewing party, Disney has released a recipe for a Beauty and the Beast inspired pizza dubbed "Enchanted Rose Pizza"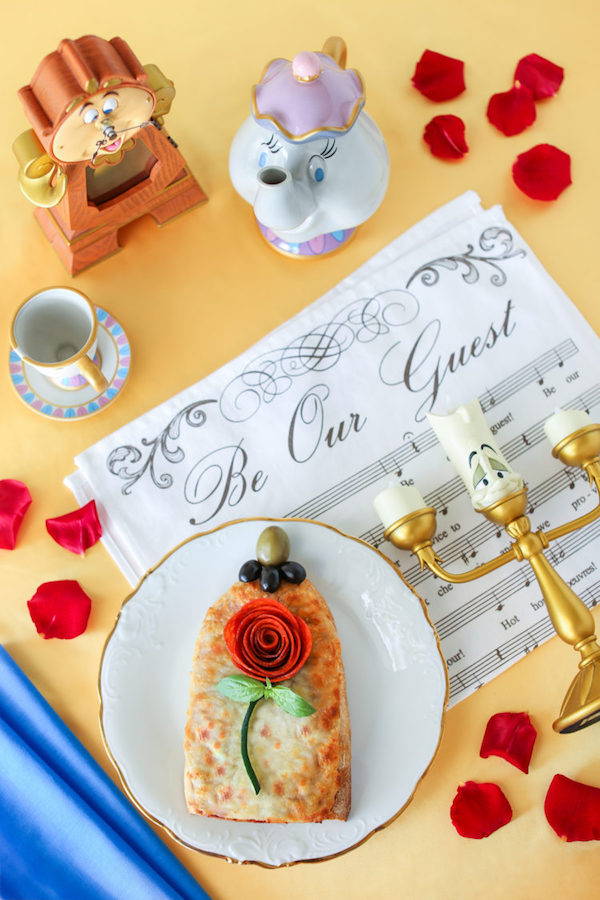 We hope you enjoy your Beauty and the Beast themed evening while in quarantine!