With two confirmed Coronavirus cases in the State of Florida and the rapid spreading of the virus across the world, the Disney Cruise Line is taking precautions to help prevent the spread of the virus by sending emails to future cruise line guests with updated policies and information regarding their cruise.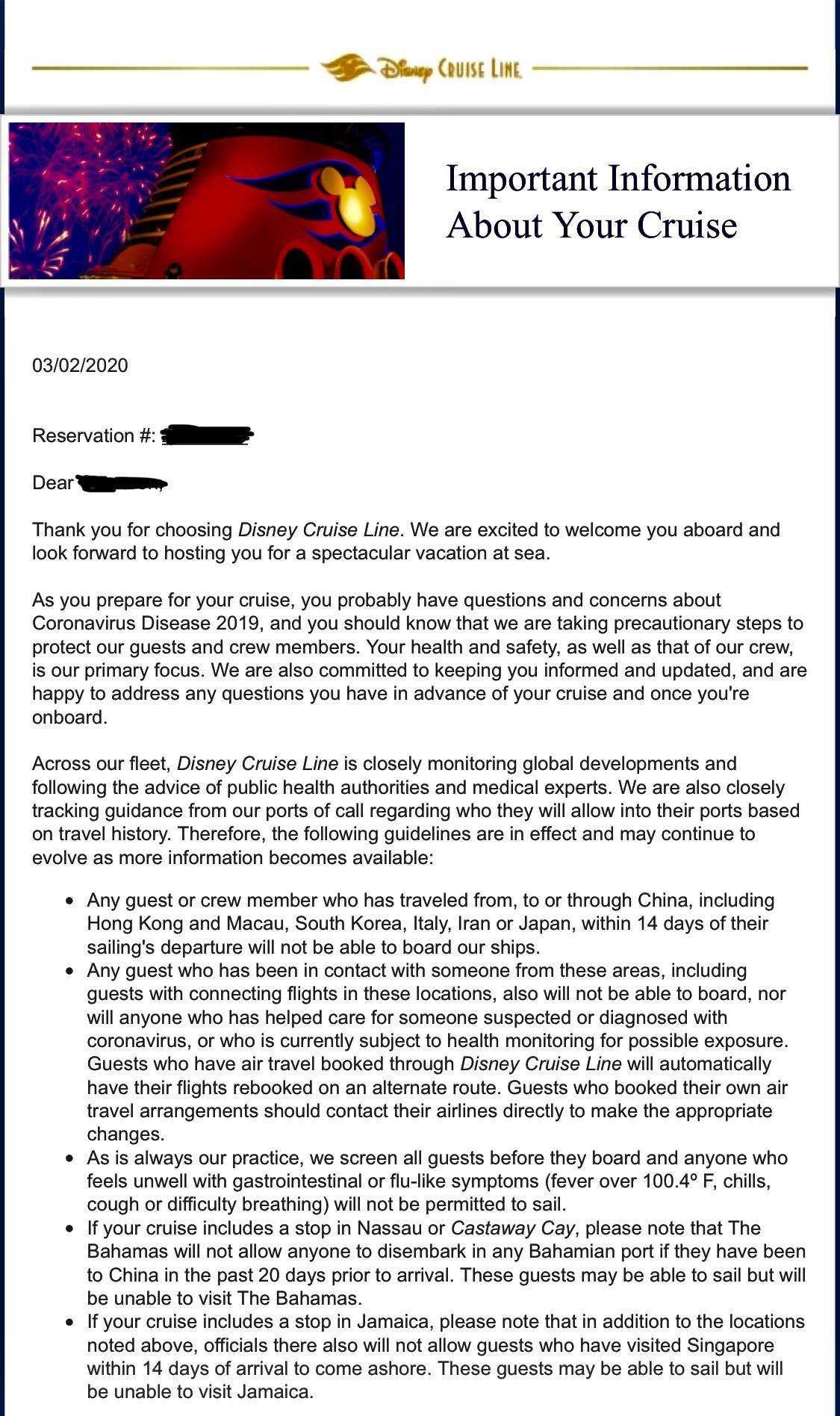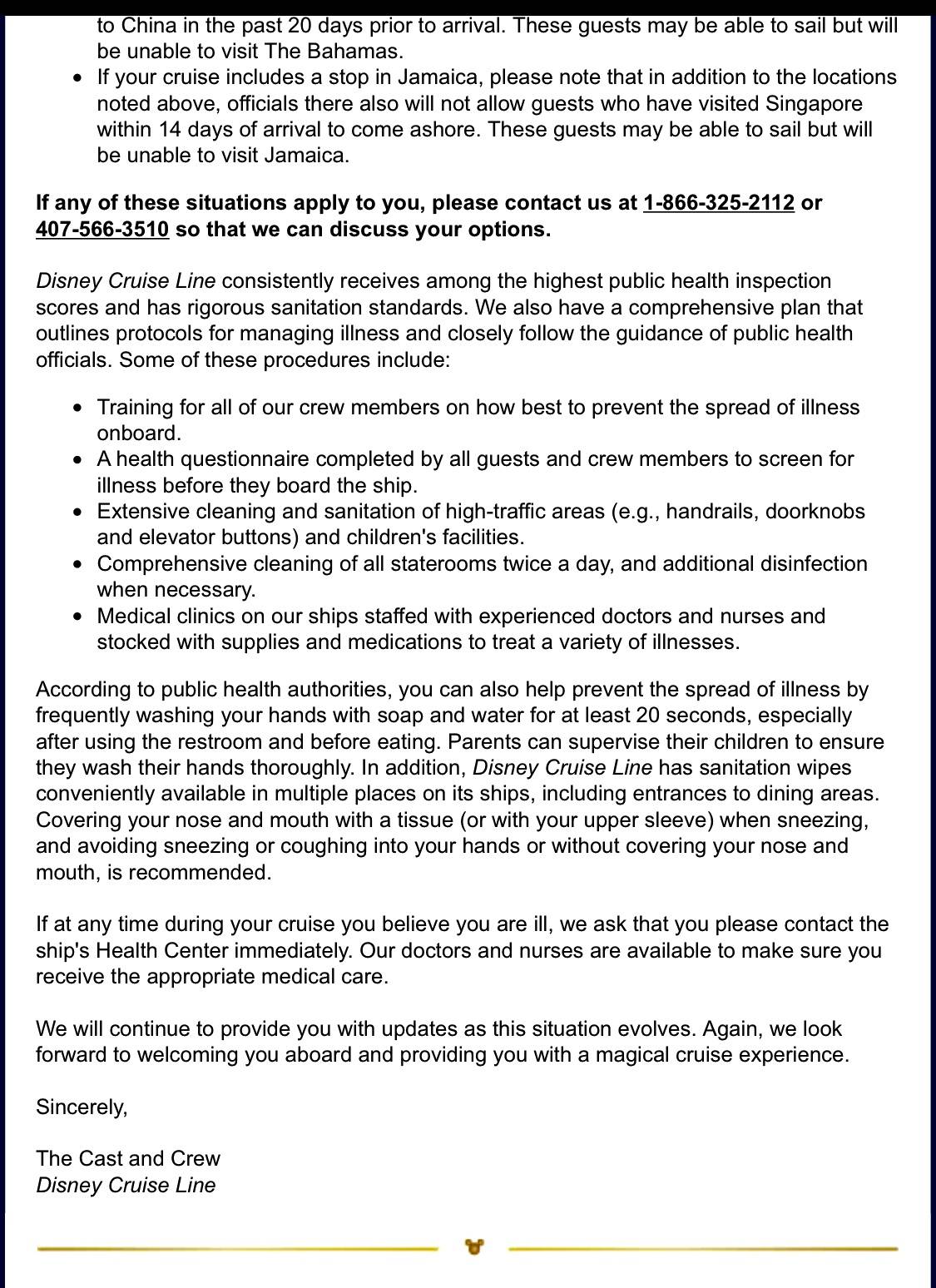 The email states that any guest or crew member who has traveled from, to or through China, including Hong Kong and Macau, South Korea, Italy, Iran or Japan, within 14 days of their sailing's departure will not be able to board any Disney Cruise Ships. It also states that any guest who has been in contact with someone from the listed areas, including guests with connecting flights in these locations, also will not be able to board, nor will anyone who has helped care for someone suspected or diagnosed with coronavirus, or who is currently subject to health monitoring for possible exposure. Guests who have air travel booked through Disney Cruise Line will automatically have their flights rebooked on an alternate route. Guests who booked their own air travel arrangements should contact their airlines directly to make the appropriate changes. Also If a guests cruise includes a stop in Nassau or Castaway Cay, note that The Bahamas will not allow anyone to disembark in any Bahamian port if they have been to China in the past 20 days prior to arrival. These guests may be able to sail but will be unable to visit The Bahamas.
The email includes a phone number to call if any guest has experienced any of the listed situations in order for Disney Cruise Line to help assist with other accommodations and options. They also go on to remind guests that Disney Cruise Line consistently receives among the highest public health inspection scores and has rigorous sanitation standards. They also assure travelers that they have a comprehensive plan that outlines protocols for managing illness and closely follows the guidance of public health officials.
In addition to this measure, Disney Parks and Resorts have also shut down it's Asian Parks including Shanghai Disney Resort, Hong Kong Disneyland Resort indefinitely, and Tokyo Disney Resort is taking added precautions to prevent the spread further. Here in Disney World, the resort recently instructed a group of Cast Members traveling to the states from Italy to stay home to prevent the spread in Orlando. We here at Lost Bros applaud Disney for their ongoing efforts to take the matter seriously, and prevent the spread of the COVID-19 virus.
As the COVID-19 virus continues affecting travel plans for the Walt Disney Company and Disney Parks and Resorts Worldwide, we'll continue monitoring Disney policy changes and updates as they develop.
Make sure to check out our store here, and use LOSTBROSBLOG for 10% off your first order!