Earlier this year, Starbucks Mugs.com leaked a first look at upcoming Star Wars inspired mugs from the wildly popular Starbucks "Been There" collection. It was initially speculated that these mugs would be released on May 4th for Star Wars Day, and today Shop Disney confirmed that the new mugs will in fact be released this Monday, 5/4!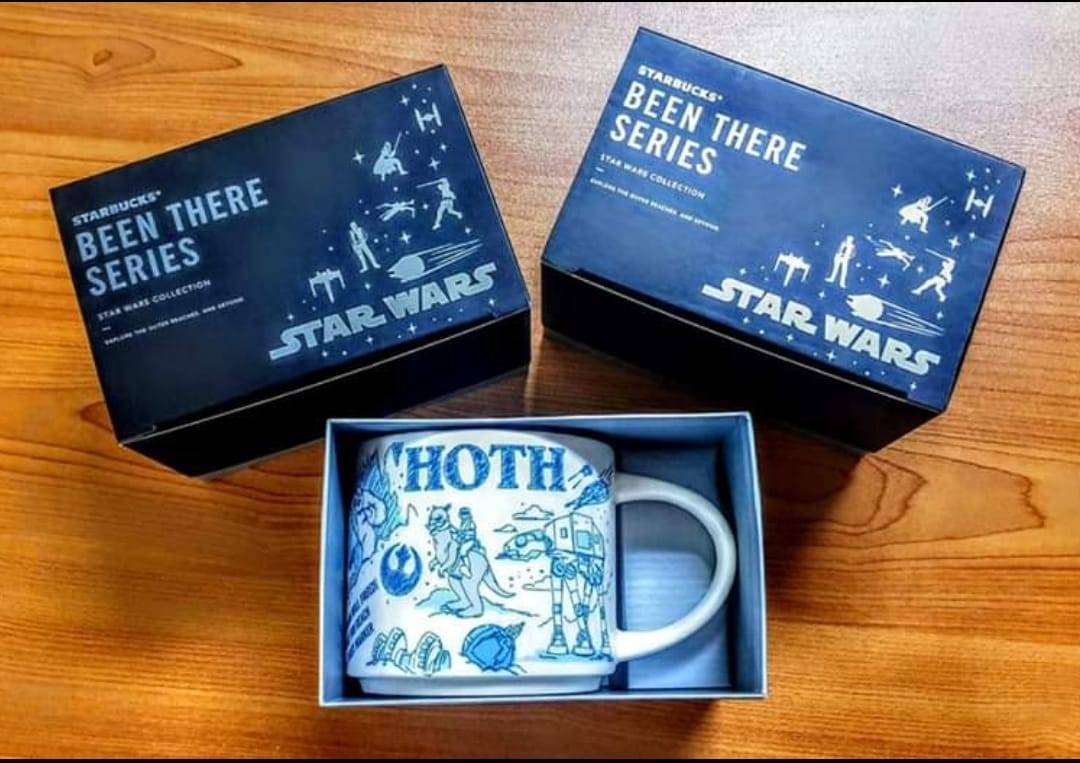 The box features specialty Star Wars themed packaging that differs from the traditional Starbucks "Been There" mug packaging design.
Among other Star Wars Dayexclusive and Star Wars: The Empire Strikes Back 40th-anniversary commemorative merchandise offerings from Shop Disney, these mugs will be available starting at 7 AM PT on the Shop Disney Website.
The mugs will each feature one of three Star Wars Planets featured in The Empire Strikes Back including Hoth, Bespin, and Dagobah.
Further details on pricing and availability are yet to be released.
There are dozens of planets within the Star Wars Universe, and we feel as though this may only be the beginning for this themed series of the iconic Starbucks mugs. All of the planets featured in this release are from Star Wars: The Empire Strikes Back, which gives us the feeling that additional versions of the mug with other movie specific planets may be on the way.
Which mugs will you be picking up on Monday for Star Wars Day? We have to get our hands on that Hoth mug! Let us know in the comments below!
If you liked this article make sure to check out our store here, and use LOSTBROSBLOG for 10% off your first order!