Here at the Lost Bros, the world-famous Jungle Cruise is literally one of our favorite rides of all-time. We're stoked for the new movie hitting theaters July 24th, and now Disney has announced there will be a new board game to go along with it!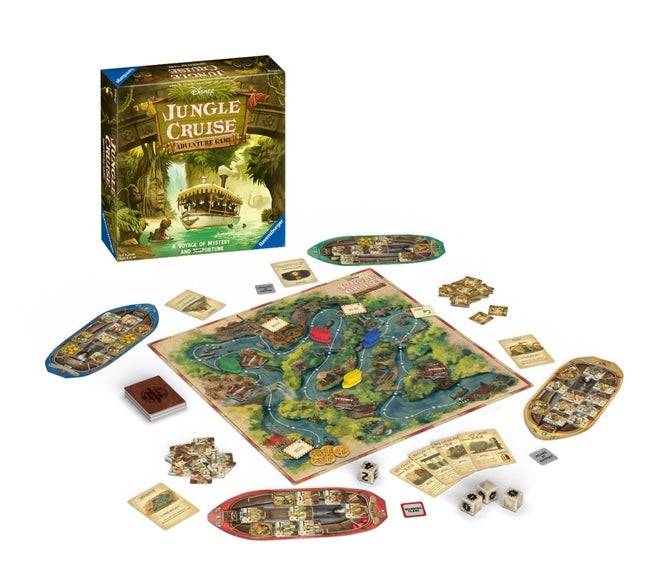 The game is being produced by Ravensburger, who have produced other Disney Parks board games available around the parks. It'll be a 2-4 player game and according to Comicbook, each player will get to be in charge of their own riverboat. The goal of the game will be to navigate dangerous rivers while picking up passengers and cargo. Players will also need to keep their cargo safe and collect clues to determine which of four families has been tapped to lead the Jungle Exploration Company, led by Alberta Falls (known for being the daughter of S.E.A. Member Dr.Albert Falls).
Ravensburger will release the Disney Jungle Cruise Adventure Game in June 2020. The new game will cost $29.99 and we expect it to be available around Disney Parks properties and potentially major retailers as well.
We're so excited to get our hands on this new game! Be sure to grab the new board game in June 2020 and check out Jungle Cruise in theaters a month later on July 24th, 2020.
If you liked this article make sure to check out our store here, and use LOSTBROSBLOG for 10% off your first order!