Disney on Broadway Stars Performed "Go the Distance" via Video Call and Now We're Crying
While we eagerly wait for the live-broadcast of the "Celebrating 25 Magical Years of Disney on Broadway" benefit concert, we wanted to share some Disney on Broadway stars who came together today via video call to perform Alan Menken's "Go the Distance" from Disney's Hercules and it's probably the most magical thing we've seen this week. Check it out below:
Nine performers sang the song to honor to honor food bank workers, volunteers and struggling families on Good Morning America's "Day of Hope."
After the performance, our QUEEN Robin Roberts went on to interview Ryan McCartan, who plays Hans in Disney's Frozen on Broadway. Ryan will also host the "Celebrating 25 Magical Years of Disney on Broadway" benefit concert on April 13th live from his home.
Ryan reminds us that "Go the Distance" is "a song about hope, and that's what the world needs right now, hope".
Good Morning America is partnering with Feeding America to hold Day of Hope to raise awareness about food insecurity during coronavirus pandemic today.
"With unemployment skyrocketing during the coronavirus outbreak, unprecedented numbers of Americans need help feeding their families. Over 37 million people don't have access to nutritious food, including 1 in 12 seniors and 1 in 7 children.

As part of their #DayOfHope with Feeding America, "Good Morning America" spoke to food bank workers on the front lines of the battle against food insecurity to learn more about the challenges they're facing in these challenging times. These are their stories.

If you need help, visit FeedingAmerica.org/FeedTheLove for information about food pantries in your area."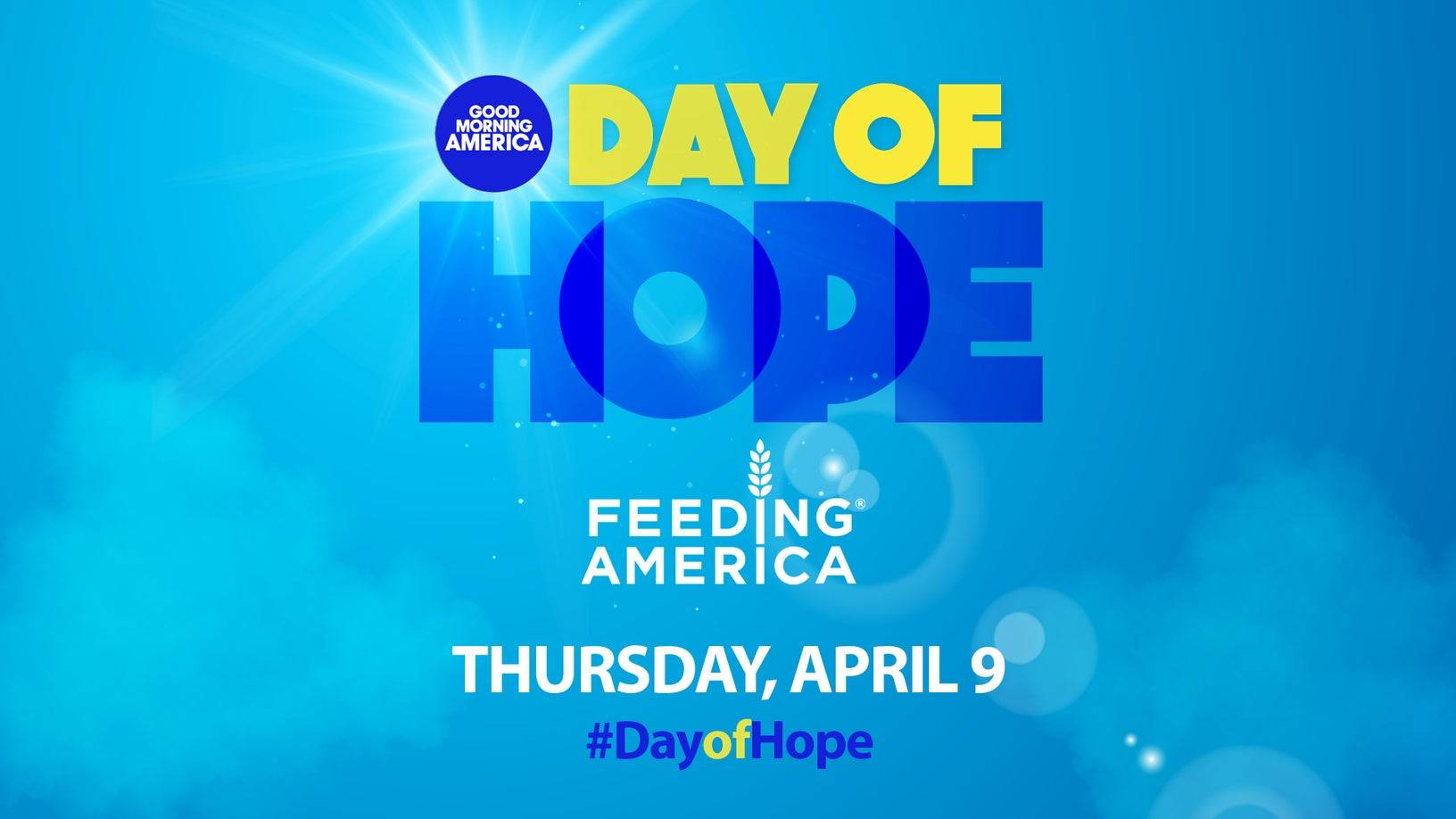 You can learn more about the GMA day of hope here.