After the initial announcement that Disney's Polynesian Resort wouldn't be reopening until later next year, it was announced that the resort would be undergoing refurbishments to add Moana to some aspects of the resort. This morning, the Disney Parks Blog revealed a first look at new concept art for the resort and additional details for what to expect after the refurbishment. Take a look!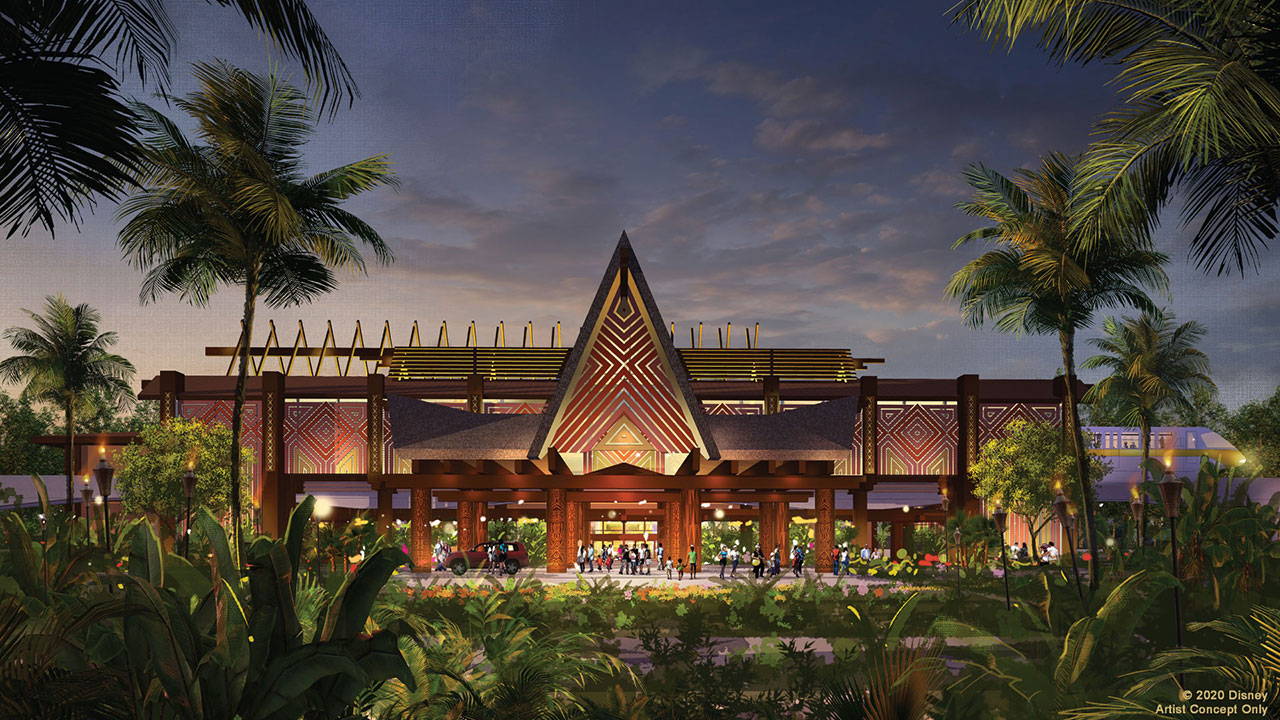 "Today we're thrilled to share news of exciting changes coming to Disney's Polynesian Village Resort. A favorite destination of guests and cast members since its opening on Oct. 1, 1971, this beloved resort hotel immerses you in an oasis straight out of the South Seas with a sense of aloha that embraces you from the moment you arrive.
That arrival experience is about to take on a whole new look with an enhanced entryway that will debut just in time for the resort hotel's 50th anniversary.
One of the biggest changes will greet you right up front – a new porte cochere will showcase the iconic mid-20th century architecture the Polynesian is famous for. Our team from Walt Disney Imagineering and Walt Disney World have crafted a design inspired by colors, patterns and textures found throughout the resort. This new entry features a high-pitched, open-truss roof covered in a thatch style. There's also a bold façade that features pops of color complementing the Longhouses found throughout the resort. Along the Monorail station, bold new wooden screens will be covered with geometric patterns in bright, tropical colors that complete an exciting new composition that will greet you when you arrive.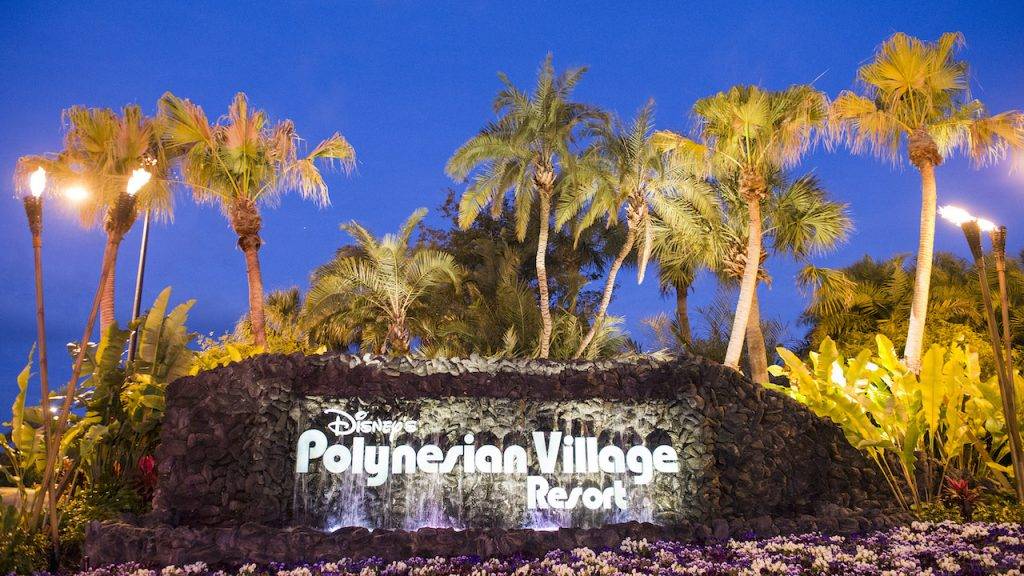 Enhancements will also be made to the lush gardens and fountains that have welcomed guests to the resort since opening day.
The open and airy design of the entryway will feature dramatic lighting elements, including beautiful chandeliers inspired by glass floats, fishing nets and oversized bamboo elements. The new chandeliers will match the existing grand chandelier in the resort lobby, artfully bridging interior and exterior spaces.  
While work is underway over the coming months, guests can still enjoy access to the Great Ceremonial House and its operating dining and retail outlets.
The new arrival experience is just the beginning of what guests will discover when the resort reopens in summer 2021. All of the resort's guest rooms are being beautifully redone too. We look forward to sharing more details about Disney's Polynesian Village Resort as they become available. Keep checking back to the Disney Parks Blogfor more information on this exciting design."
If you liked this article make sure to check out our storehere, and use LOSTBROSBLOG for 10% off your first order!