As we enter the home stretch of 2020, Disney World has shared it's modified plans for New Year's Eve. This year, all four parks will go without a celebration or fireworks, and they'll all close before midnight. There will still be some special events taking place around the resorts, with pre-recorded fireworks displays being shown on all resort TV's at midnight. Check out the complete announcement below which was sent to guests via email: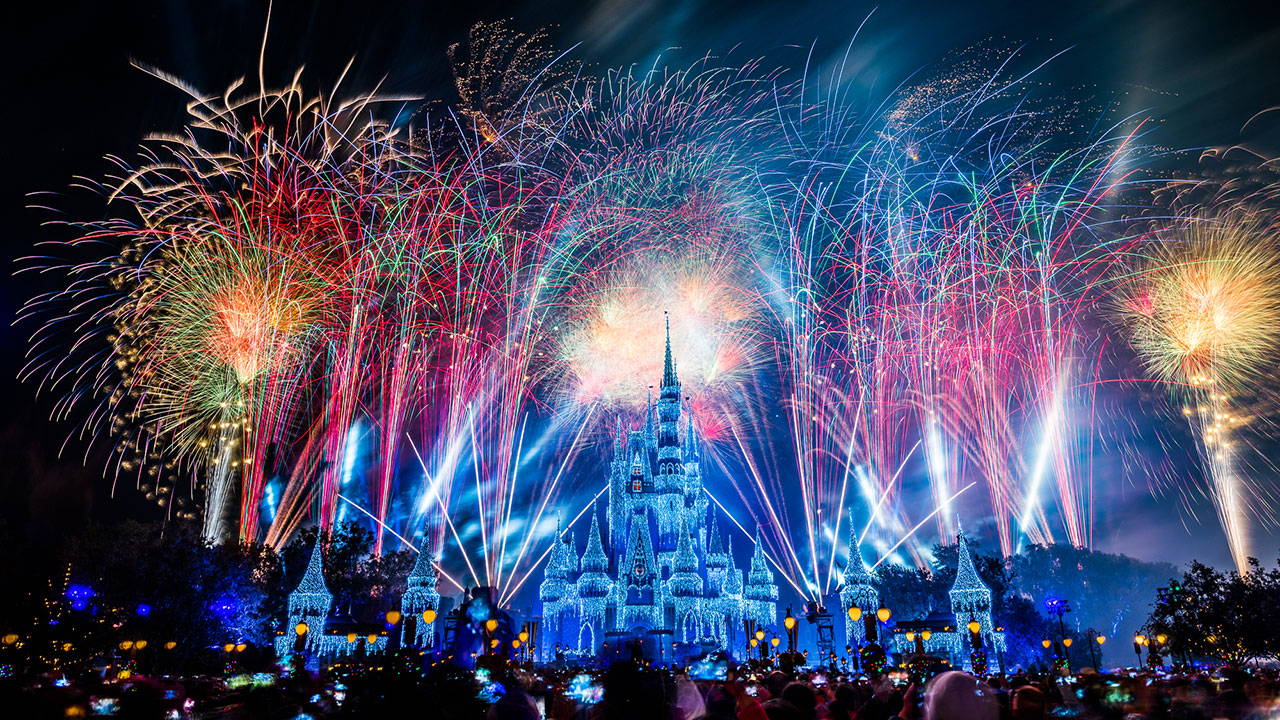 "Update for New Year's Eve

Everyone here at Walt Disney World® Resort is looking forward to welcoming you at The Most Magical Place on Earth. As we continue to celebrate the season and enjoy the splendor of the holidays, we'd like to share information about this year's New Year's Eve activities.

All four Walt Disney World Theme Parks as well as Disney Springs are decorated for the season and feature extended operating hours. On New Year's Eve, however, these locations will close prior to midnight as we continue to follow health and safety measures put in place during our phased reopening to help foster physical distancing.

New Year's Eve Hours of Operation
* Magic Kingdom, 8:00 am – 11:00 pm
* Epcot, 10:00 am – 10:00 pm
* Disney's Hollywood Studios, 9:00 am – 9:00 pm
* Disney's Animal Kingdom Theme Park, 7:00 am – 8:00 pm
* Disney Springs, 10:00 am – 11:00 pm

Your Disney Resorthotel will offer fun and festive activities. Full details will be provided upon arrival. Additionally, pre-recorded fireworks and other holiday offerings will be available to stream on in-room televisions to help you ring in the new year. You can even purchase a New Year's Eve party basket designed for the occasion. View details or call your Travel Professional.

From all of us to all of you, Happy New Year, and may 2021 be your most magical year yet!"
While no fireworks will be shown from the parks, there will still be a pre-recorded showing of Magic Kingdoms firework display on all resort TV's. There will also be scavenger hunts offered around select resorts.
Will you be celebrating New Year's Eve at Disney World this year?
If you liked this article make sure to check out our storehere, and use LOSTBROSBLOG for 10% off your first order!