At this point I think it's safe to say we're all missing Disneyland. So much so we've started to get creative with ways to bring the magic to life in our own homes. Last week we saw this amazing 'Create Your Own Magic Happens Parade' printout designed by Disney Imagineers, plus we've done some pretty cool Disney-inspired DIY projects in the past with some of our shirts like the DIY Open-Back Stencil T-Shirt Cutout, or the DIY Lost Bros Facemask.
One of the most iconic parts of the Disneyland Hotel is the famous Sleeping Beauty Castle headboards, complete with lights and sounds. Today, Karissa from @karissaeverafter shared an amazing DIY Disneyland Hotel Headboard how-to guide on her Instagram and we're LIVING for it. This one is probably a more advanced DIY project, but anyone who is up for a challenge is sure to have a good time and create an amazing piece to remind you of home. Check it out below!
Karissa KILLED this project and made it look way easier than it probably is. The bed frame is even complete with fiberoptic light strands and a soundboard that plays an instrumental version of Happily Ever After. The final product turned out AMAZING! Dare I say even better than Disneyland's?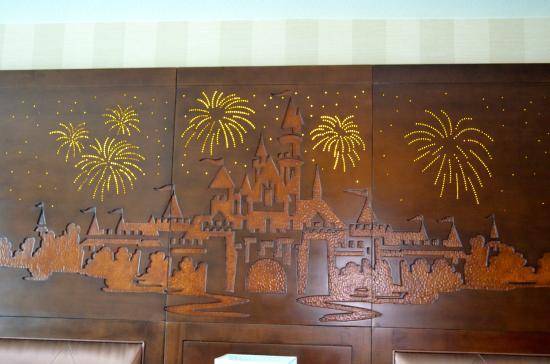 Disneyland Hotel headboard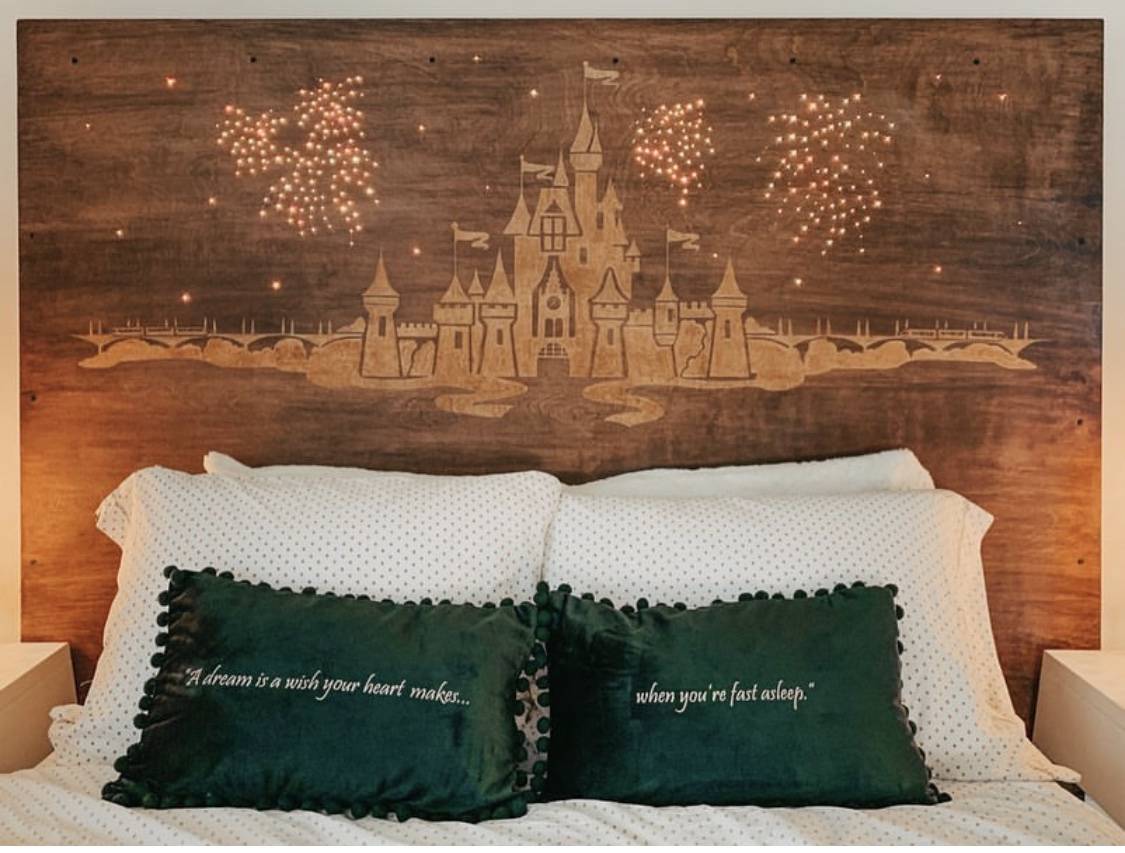 @Karissaeverafter DIY headboard
---
Be sure to check out Karissa's Instagram at @karissaeverafter and let us know if you'll be attempting your own DIY Disneyland Hotel Headboard in the comments below!