Hello Lost Bros fam! I'm Molly, one of your resident Designers for the team. While I've been friends with The Lost Bros since the very early days, I only recently became a designer for the company. In fact, one of my first designs is one that you all know and love...the Monorail long sleeve.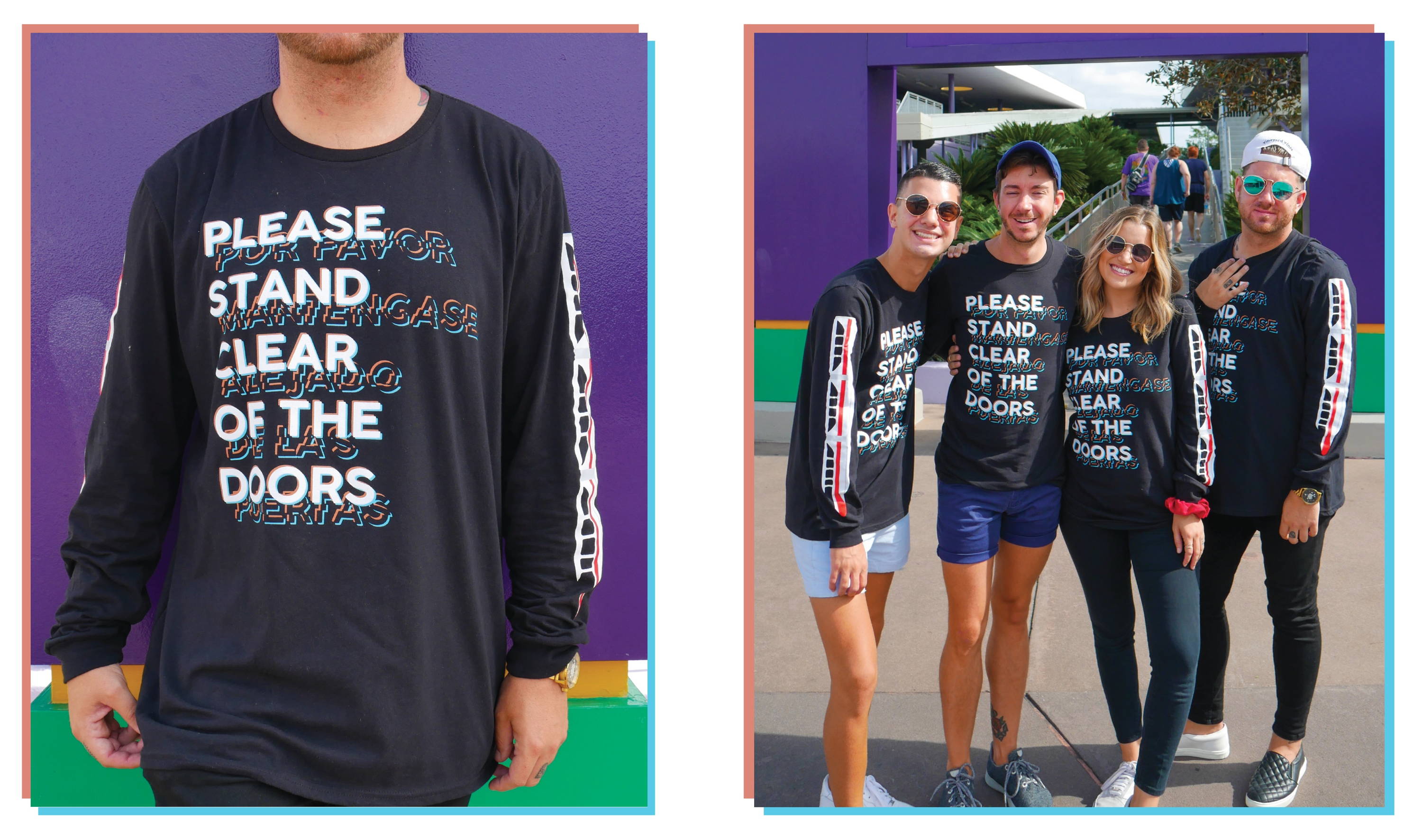 A lot of you guys often ask the Lost Bros what their process is with designing and production. Well, I am here to answer the designer's side of those questions. Believe me when I say the process for every design is different. Some can take weeks, depending on the amount of illustration, while others take a day. Some designs have very strict guidelines and styles, while others are left more open-ended as the design develops. For the Monorail design, it did have a shorter timeframe but had many, many revisions.
First of all, here's a peek at my Monorail art-board: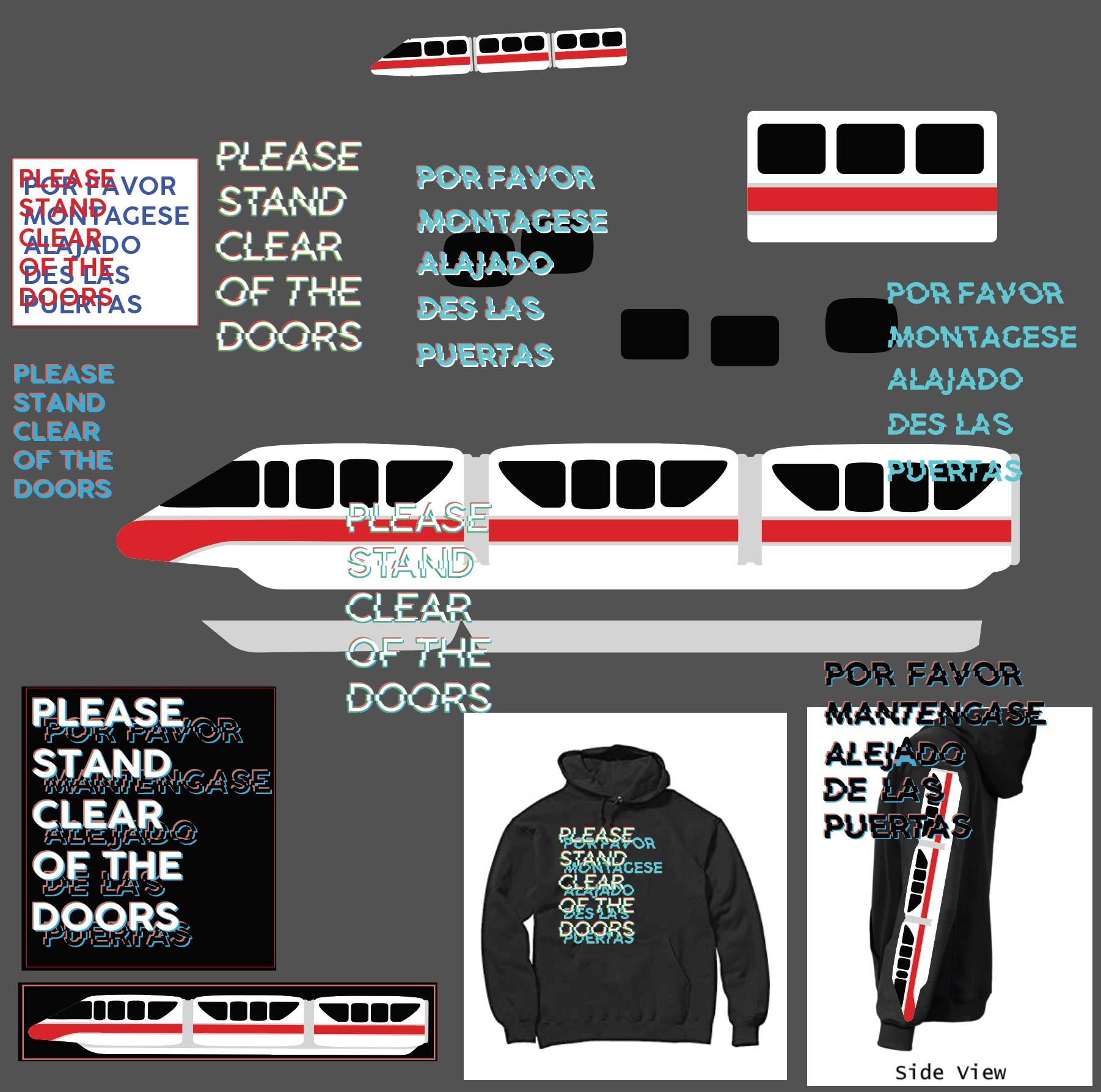 Yikes. Yes, this is pretty much what all my artboards look like when I'm designing something (and this is after I had cleaned it up a bit). Let me try to make sense of the madness for you. Cody said he was looking to make a glitchy streetwear shirt, with the monorail spiel in both languages, and a monorail going down the sleeve. Cool, easy. I got the monorail down with some simple shapes (since one important thing in designing merchandise is always considering how many colors you are working with), so it was time to work on the front: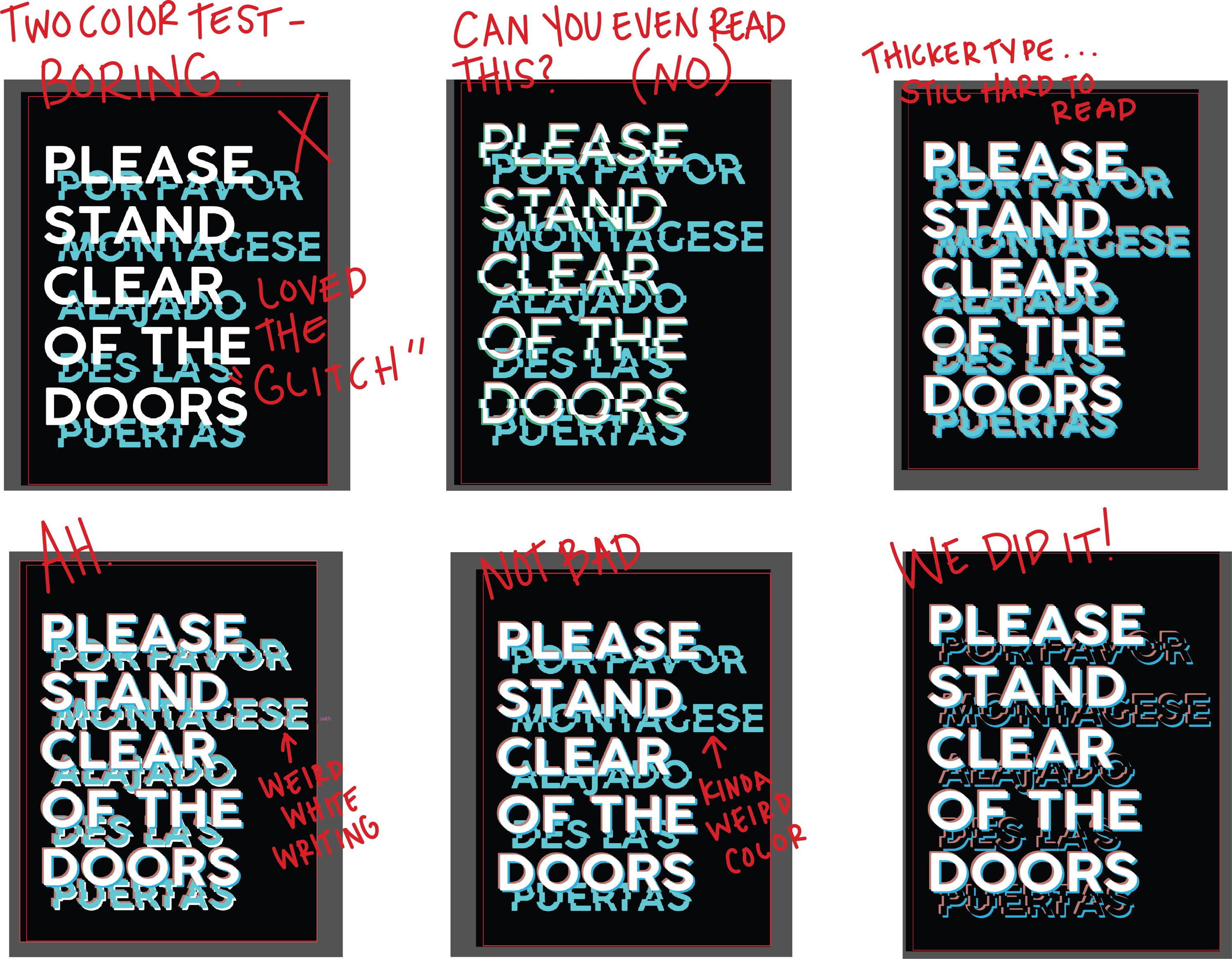 When it came to the type on the front, we went from five colors to three. You can see my commentary on the process above (lol) but there was always just something slightly ~ weird ~. These are all screenshots of artboards I kept sending over to Cody (along with probably like 10 more I did not save).
The font was an easy pick as it had to be something pretty bold, and the glitch effect was created with quite a bit of trial and error of cutting text. You'd be surprised at how different the shirt looks when even one letter gets cut differently.
Fun fact: during this whole process, I spelled one of the words completely wrong until the day it was officially submitted. Always triple check your spelling, kids.
Because this shirt became such a big success, we were able to branch out and make similar shirts. Cody pitched the tram idea, I asked if I could put Beep Beep on the front, and that's pretty much the whole story of that one.
Who knows, maybe we will keep adding to this line in the future. Other vehicles? Different types of shirts? Let me know what you would want to see next in the comments!