The Lost Bros literal favorite Disney show of all-time is coming back for a third season! In a tweet just posted by Disney Television Animation, it looks like the third season of the wildly popular show will premier with back-to-back episodes on Saturday, April 4th on Disney XD!
The third season will introduce even more characters from the classic Disney Afternoons lineup, with a truly impressive voice cast. The new season will see cameos by Donald Duck's longtime friends Goofy and Daisy Duck, as well as other characters from Darkwing Duck, and Rescue Rangers. The main story will also pit Scrooge and his friends and family against the Fiendish Organization for World Larceny, or F.O.W.L. which is a sinister spy group from Darkwing Duck.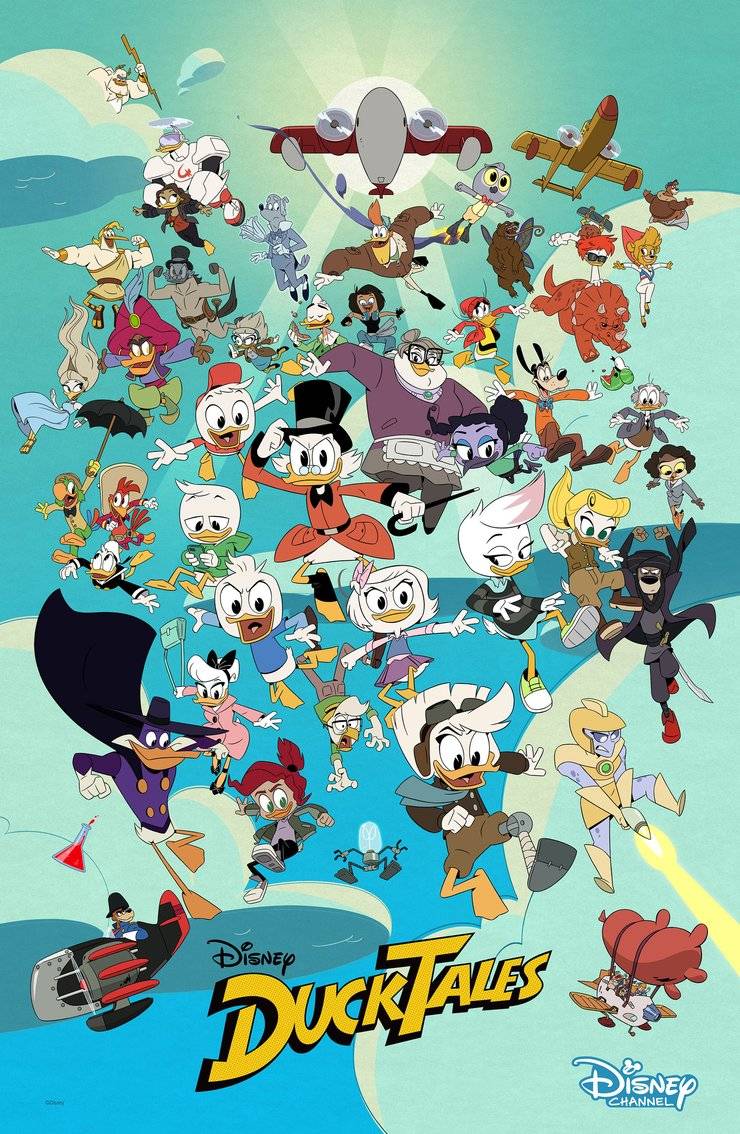 The absolutely STACKED lineup of voice actors for season 3 will include Giancarlo Esposito, Selma Blair, Kristofer Hivju, Bebe Neuwirth, Retta, Stephanie Beatriz, and Jaleel White, according to Screen Rant.Additionally, favorite voice actors Doug Jones, Clancy Brown, James Marsters, Hugh Bonneville, Abby Ryder-Fortson, Tress MacNeille, Bill Farmer, James Monroe Iglehart and Adam Pally will all return for the third season as well.
DuckTales Season 3 premieres with two new episodes on Saturday, April 4, at 9:30 a.m. EDT/PDT, on Disney XD and DisneyNOW.
We are so stoked for the new season and to finally see the new characters that are going to be introduced throughout. We also can't wait for the all-new DuckTales World Showcase Adventure which is coming soon to EPCOT! WOO-HOO
If you liked this article make sure to check out our store here, and use LOSTBROSBLOG for 10% off your first order!