The 2020 EPCOT International Festival of the Holidays are officially underway and we went to check it out for the first time this week! The festival, like most festivals this year, is pretty heavily modified to accommodate for both the heavy ongoing construction at EPCOT as well as health and safety measures. It was a rare chilly day in Central Florida which helped put us in the Christmas spirit. Let's get started!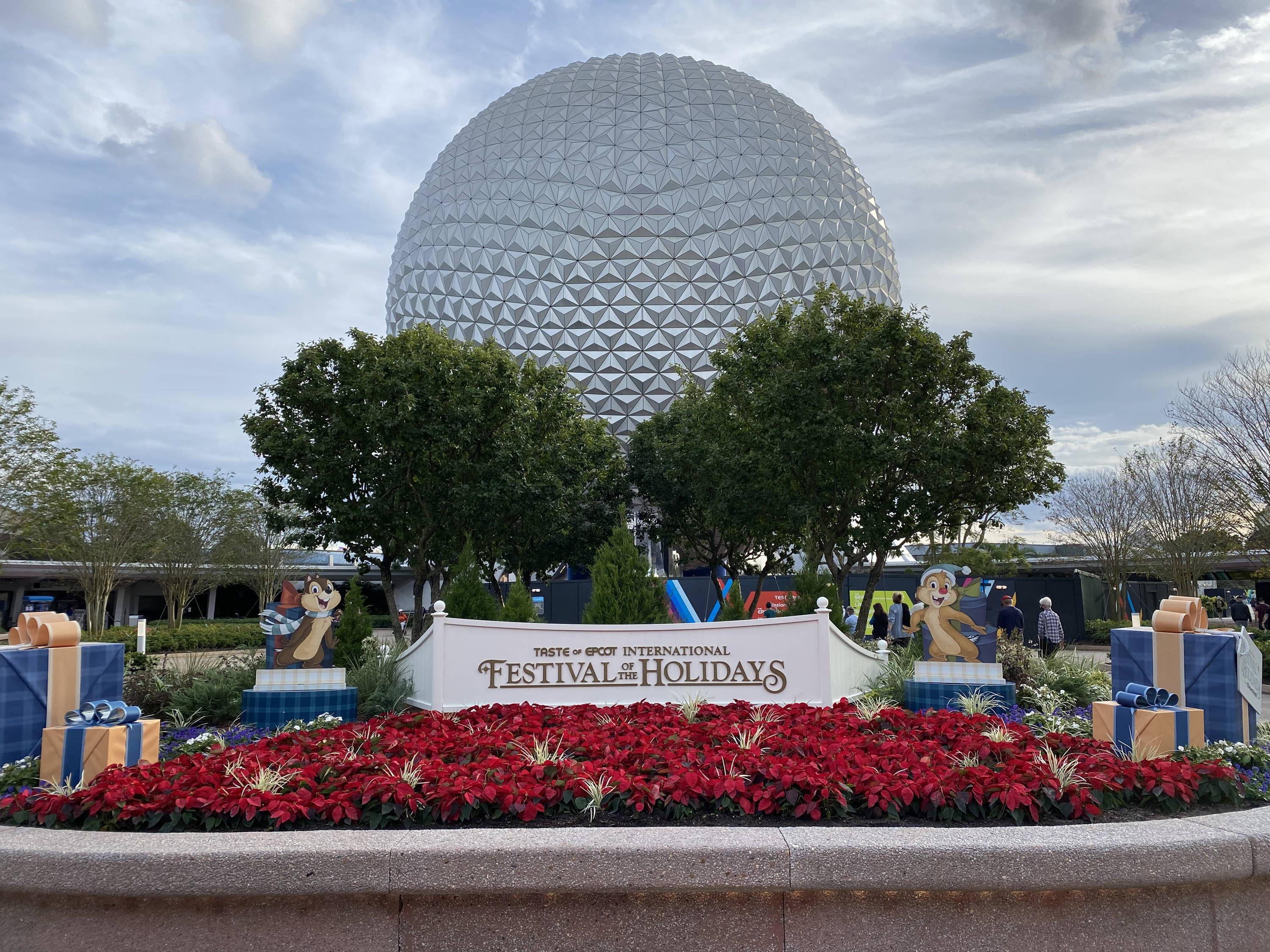 Right when we arrived at the park, we started with the Holiday food booths that are scattered around the World Showcase and Future World. Our first stop of the day was the Mele Kalikimaka booth, where we tried the Kalua Pork and the Haupia.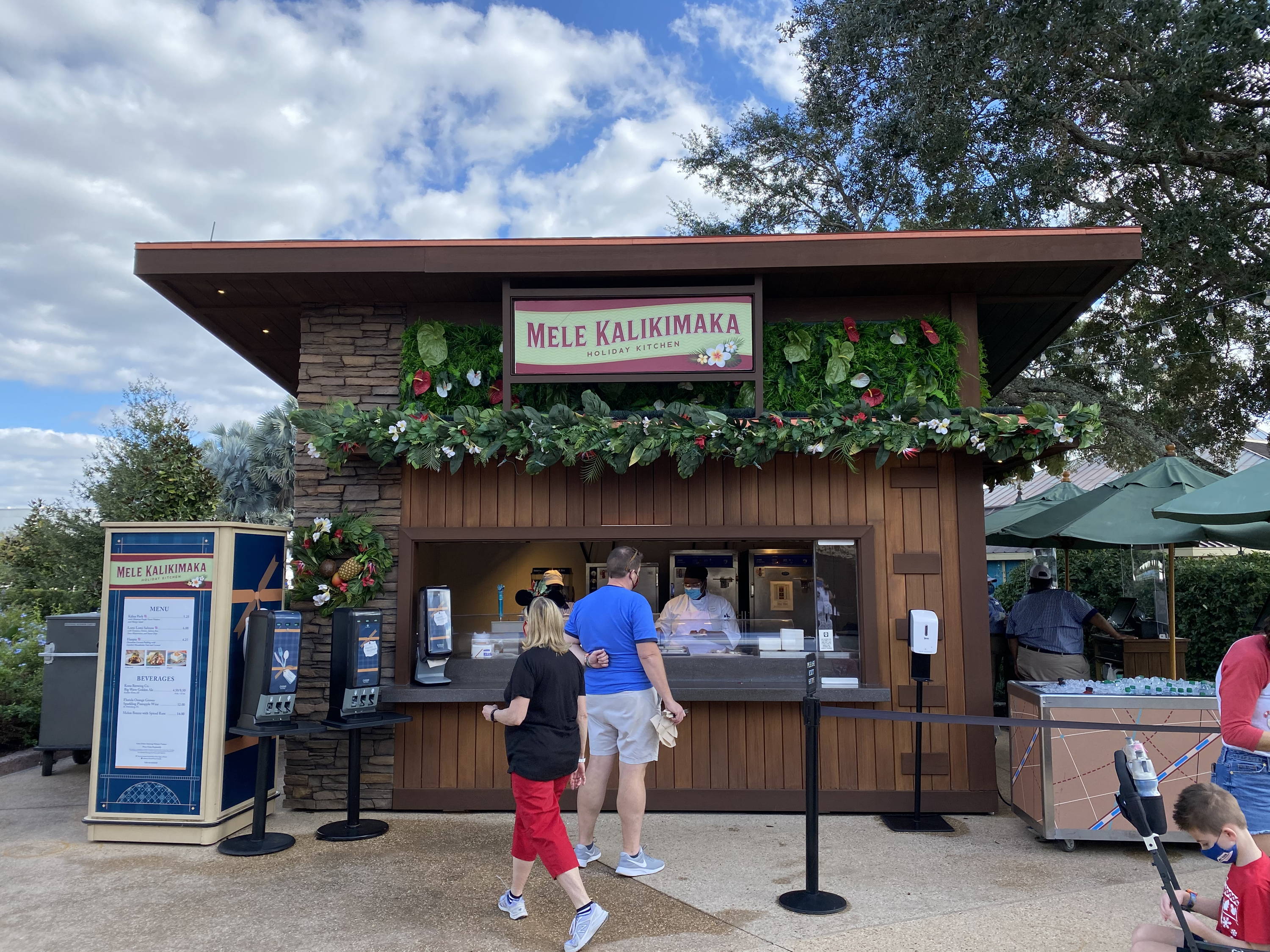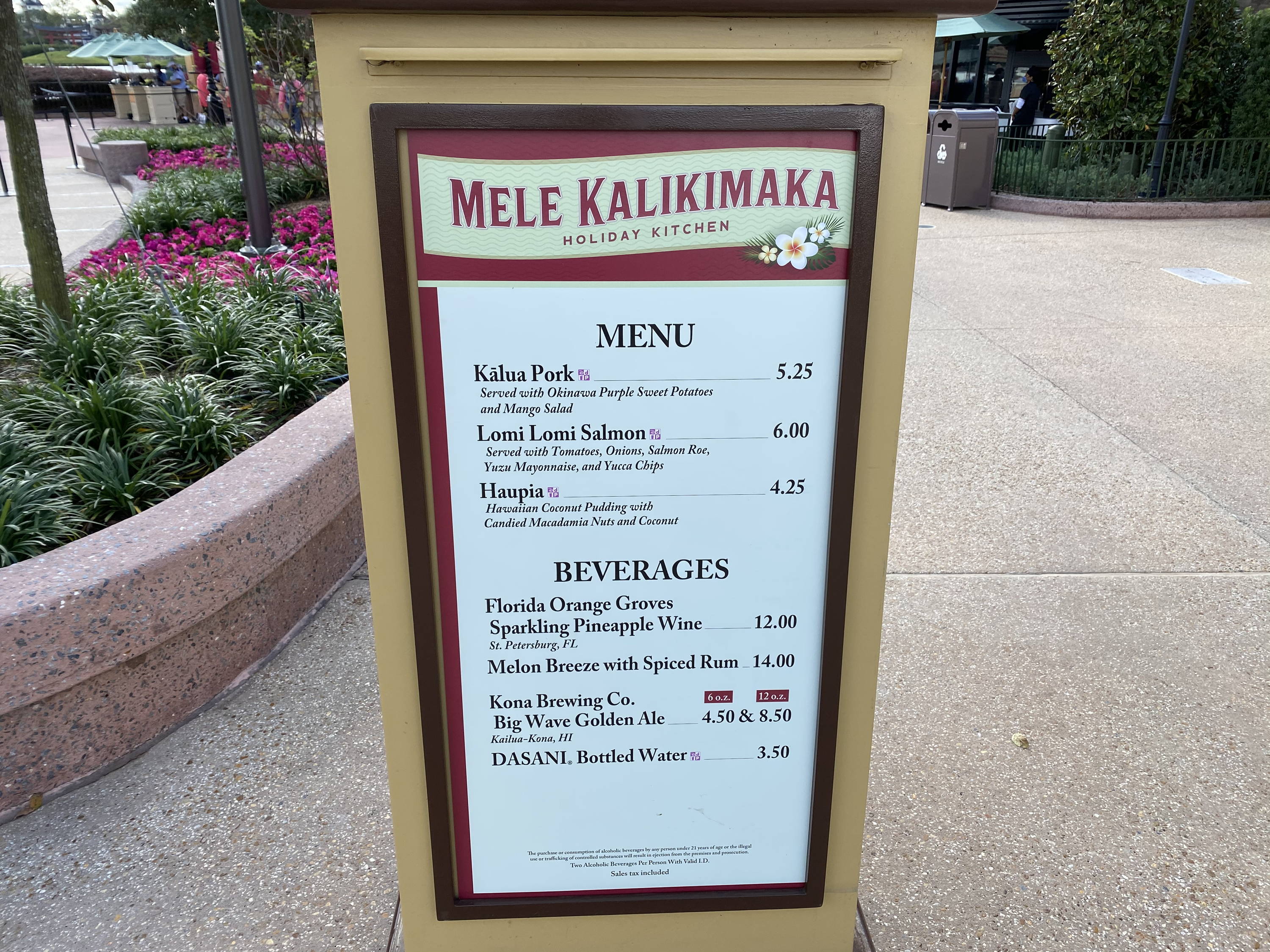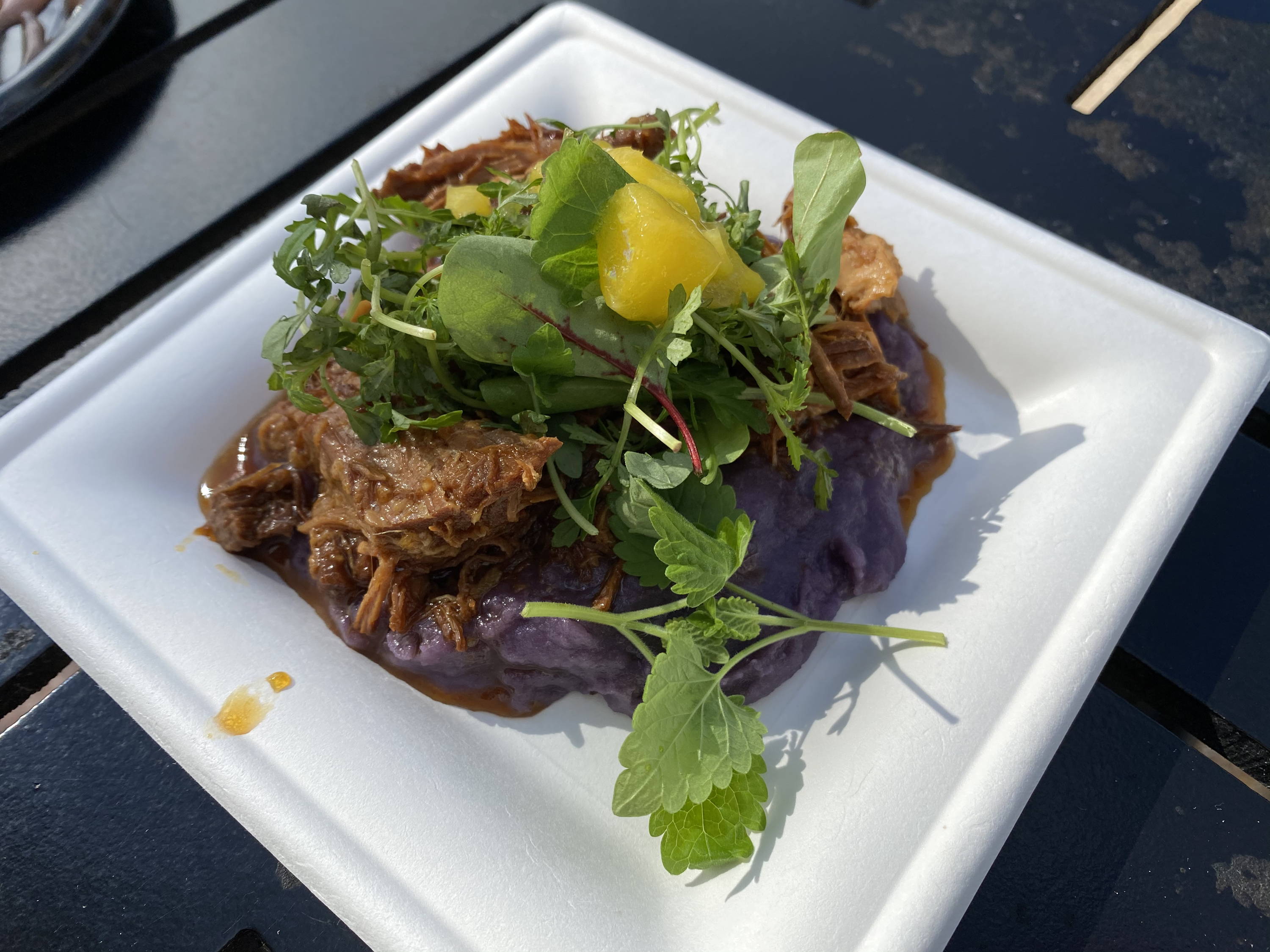 The Kalua Pork was served over Okinawa Sweet Potatoes and Mango Salad. The pork was juicy and super fresh, and we thought the Sweet Potatoes and Mango Salad paired well with this tropical dish. The one thing I noticed was that the sweet potatoes didn't have much flavor at all when eaten on their own, but that's a pretty minor complaint when discussing the overall flavor of the dish.
Haupia - $4.25
The Haupia was a super unique dish that ended up being one of our favorites at the festival. It was a Hawaiian Coconut Pudding with Candied Macadamia Nuts and Coconut. The pudding texture was interesting to be blended with coconut flavor, but worked really well. The candied macadamia nuts and coconut added texture to the otherwise boring pudding, and the crust on the bottom finished the dish off really well. This was a fantastic desert for any coconut fan and we highly recommend this one!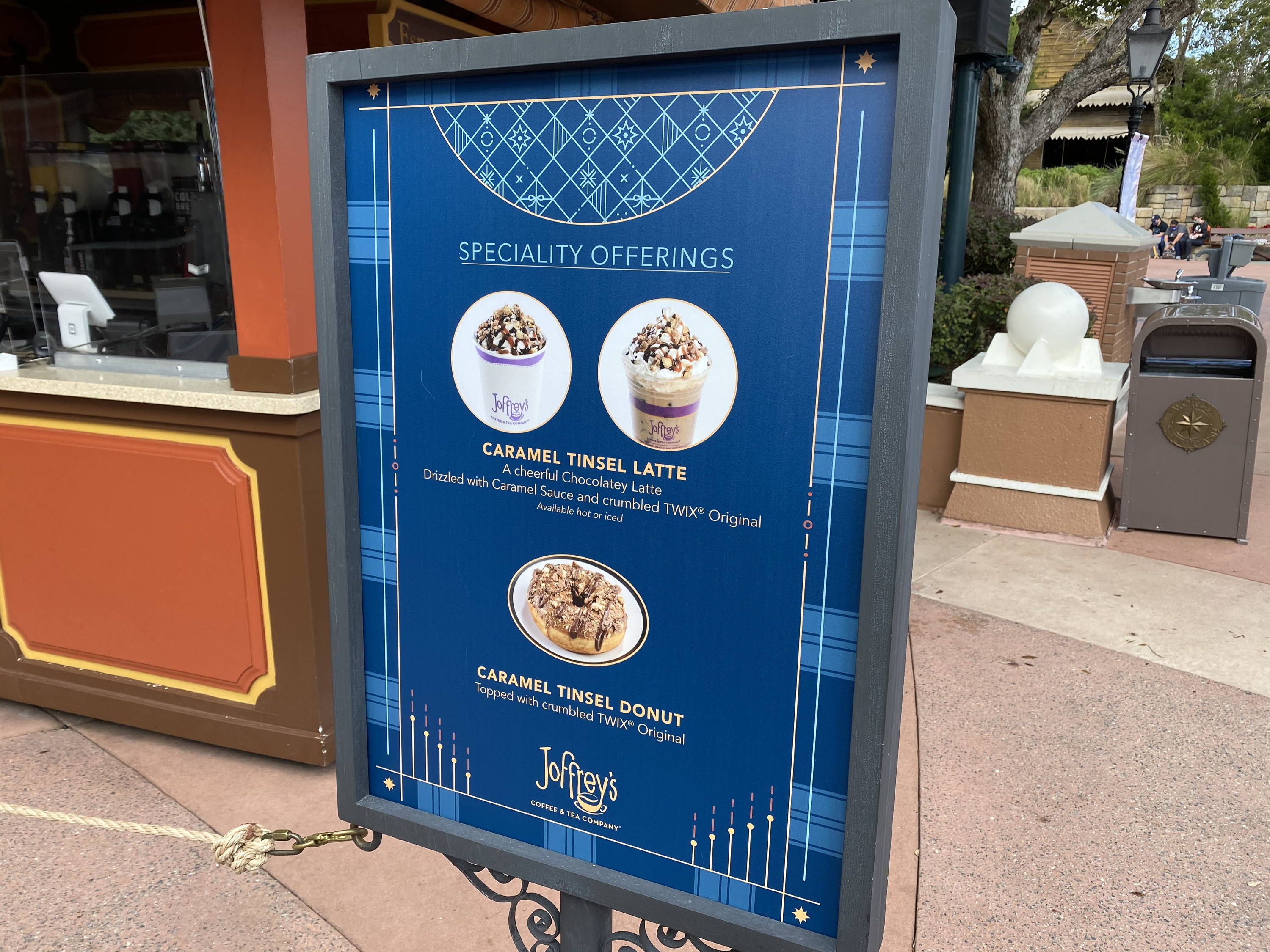 We just had to make a stop at Joffrey's for this new holiday doughnut offering. Covered in crumbled TWIX and drizzled in chocolate, my cavities did NOT like this one, But my tastebuds sure did! The doughnut was massive and could easily be split between 2 or 3 people. While it doesn't necessarily scream holidays, it was a great sweet treat to have with your Joffrey's coffee in the park.
Festival Center
We then hit the Festival Center to check out the extended festival offerings in there. We were greeted with an Olaf and Marshmallow photo op, as well as a traditional Christmas photo op. There was also a store selling festival merchandise, A gingerbread Washington DC scene, and festival booths offering more themed food. You can also find entertainment throughout the day on the festival center stage.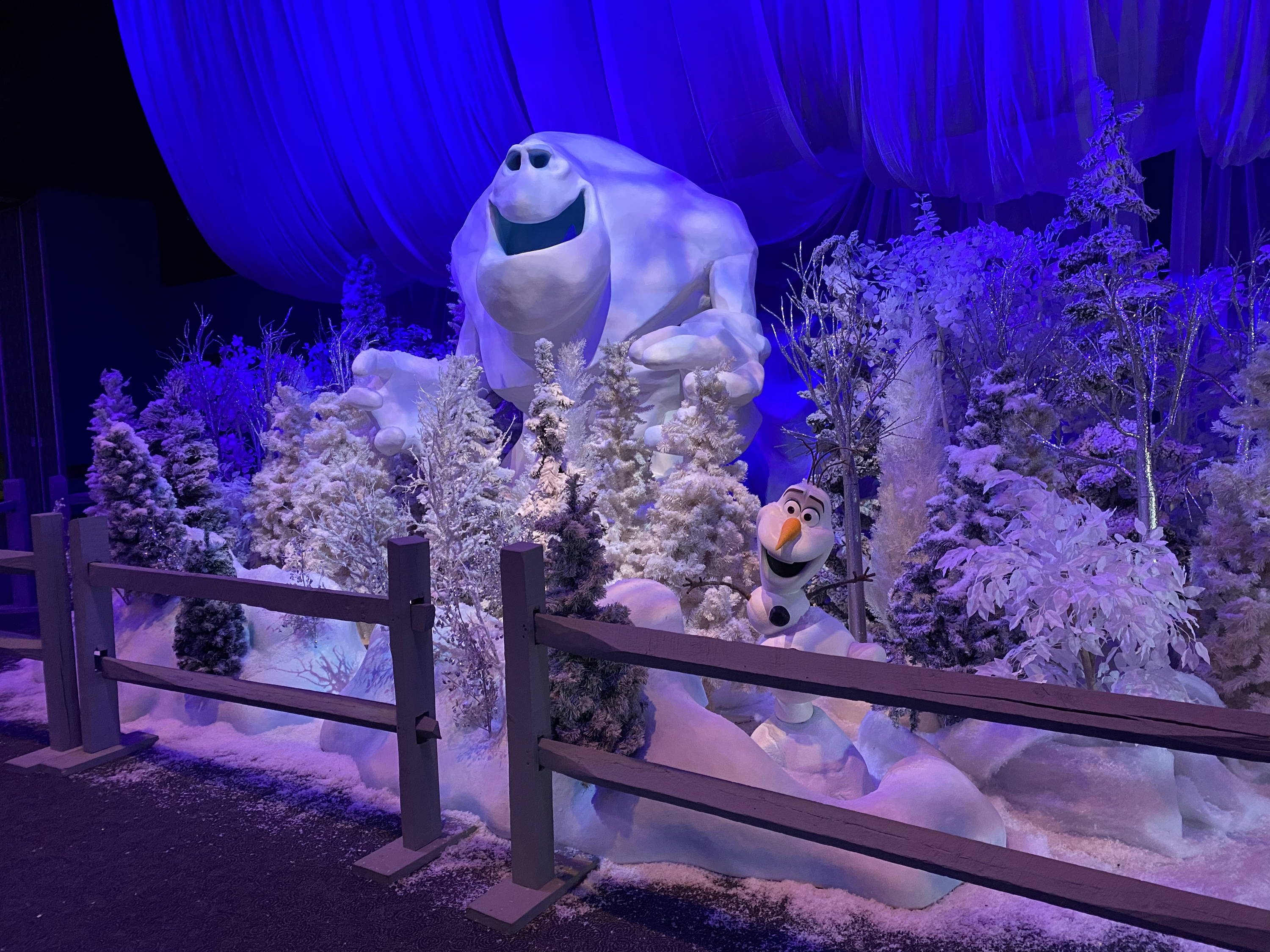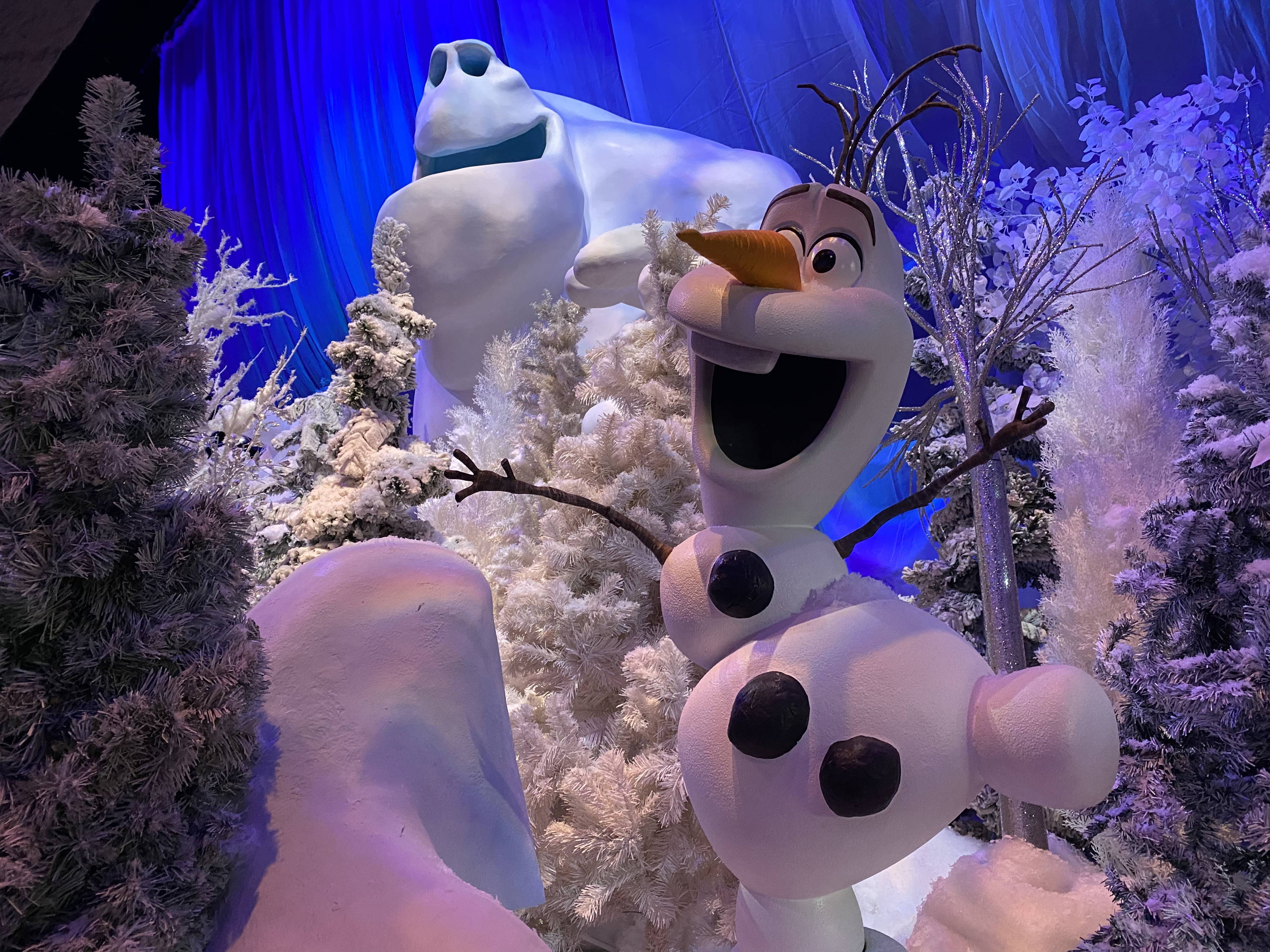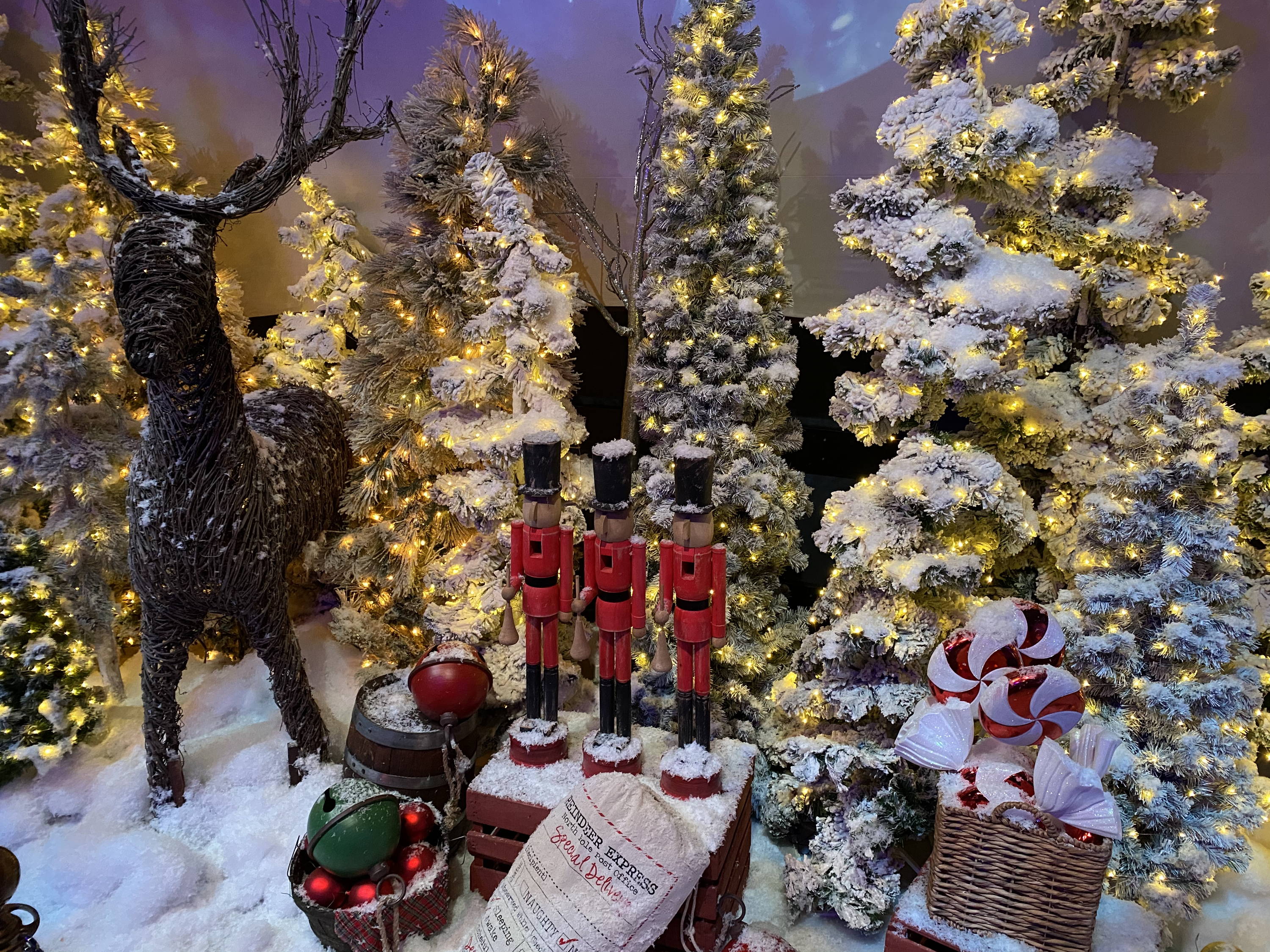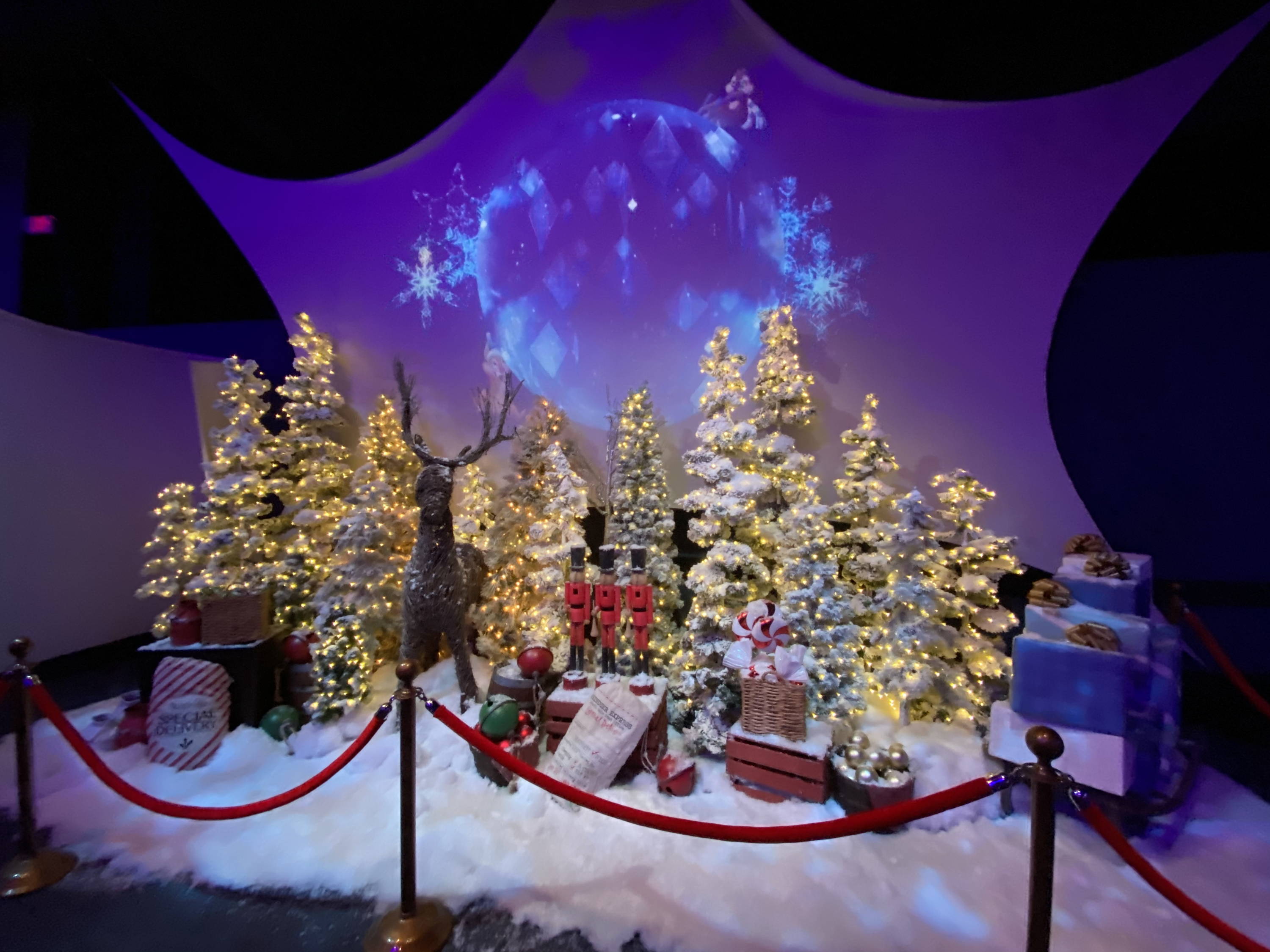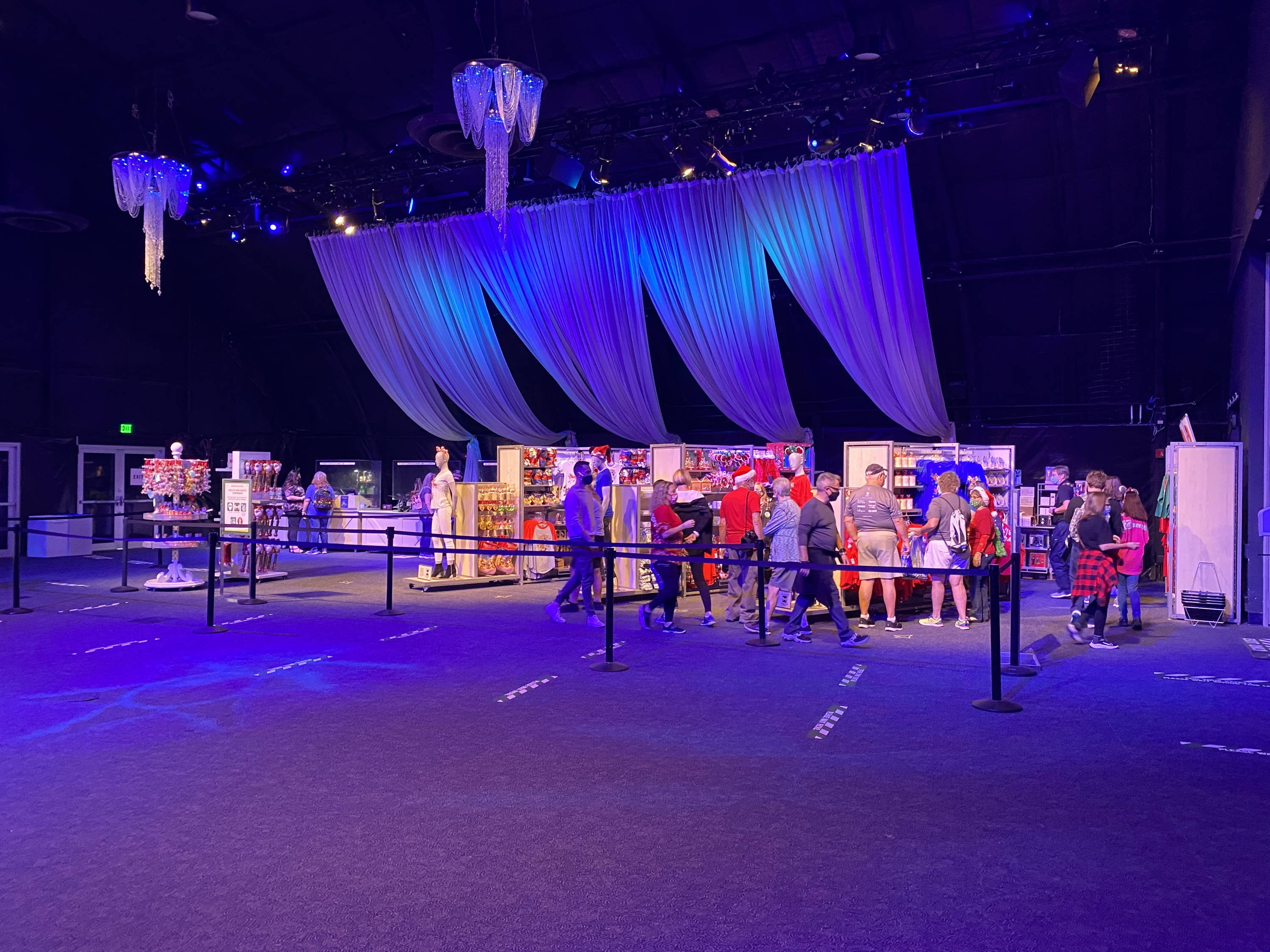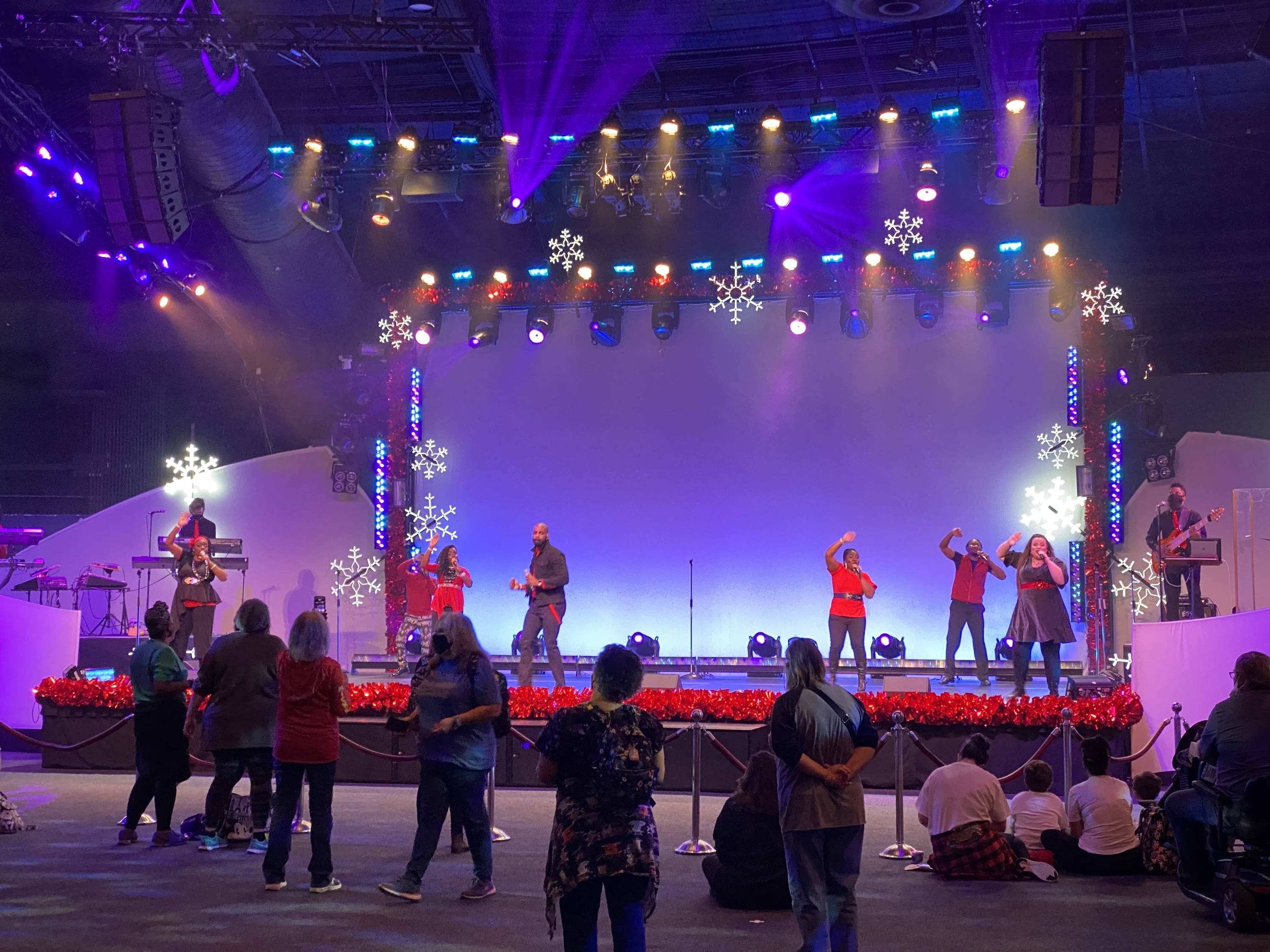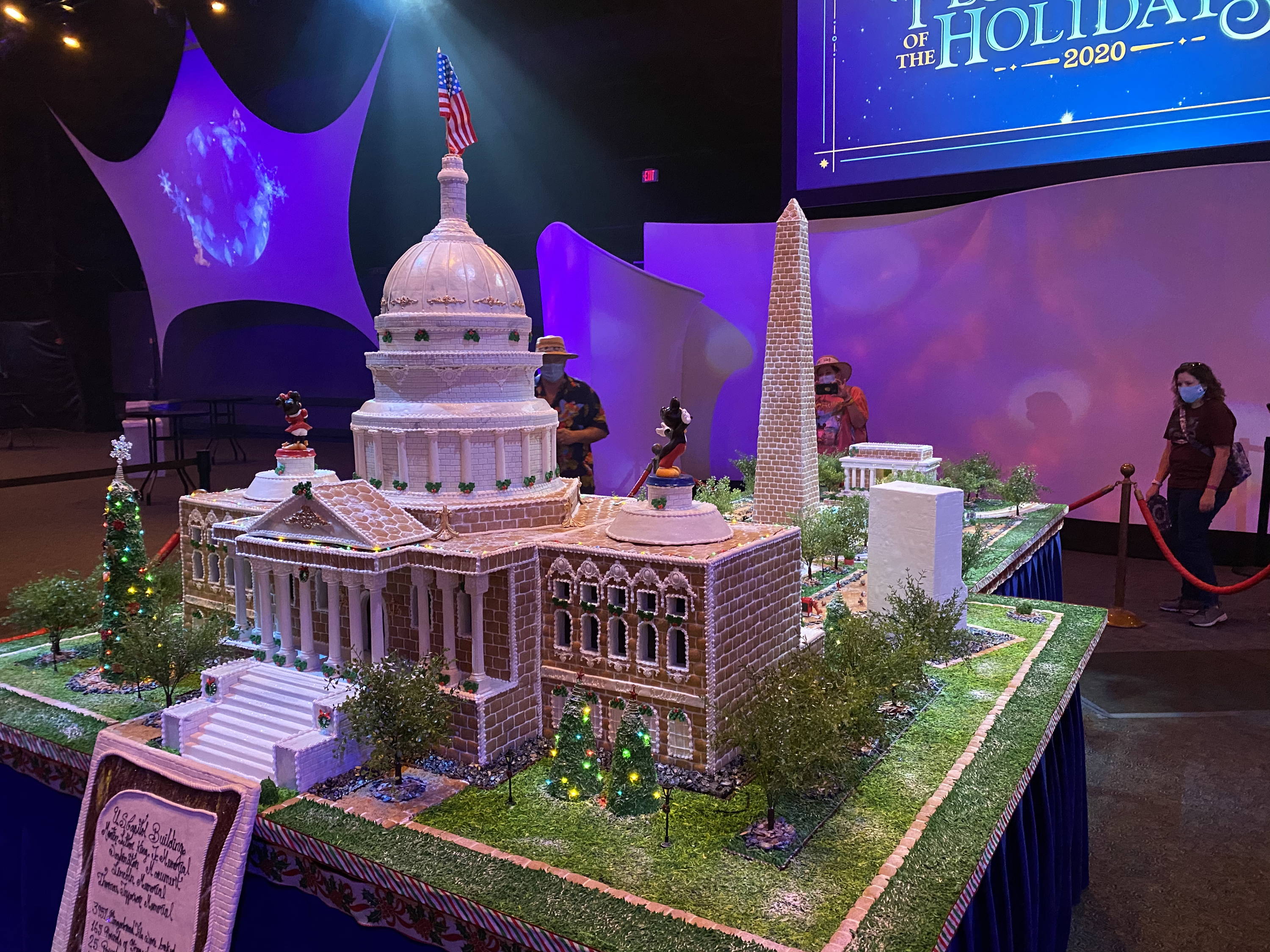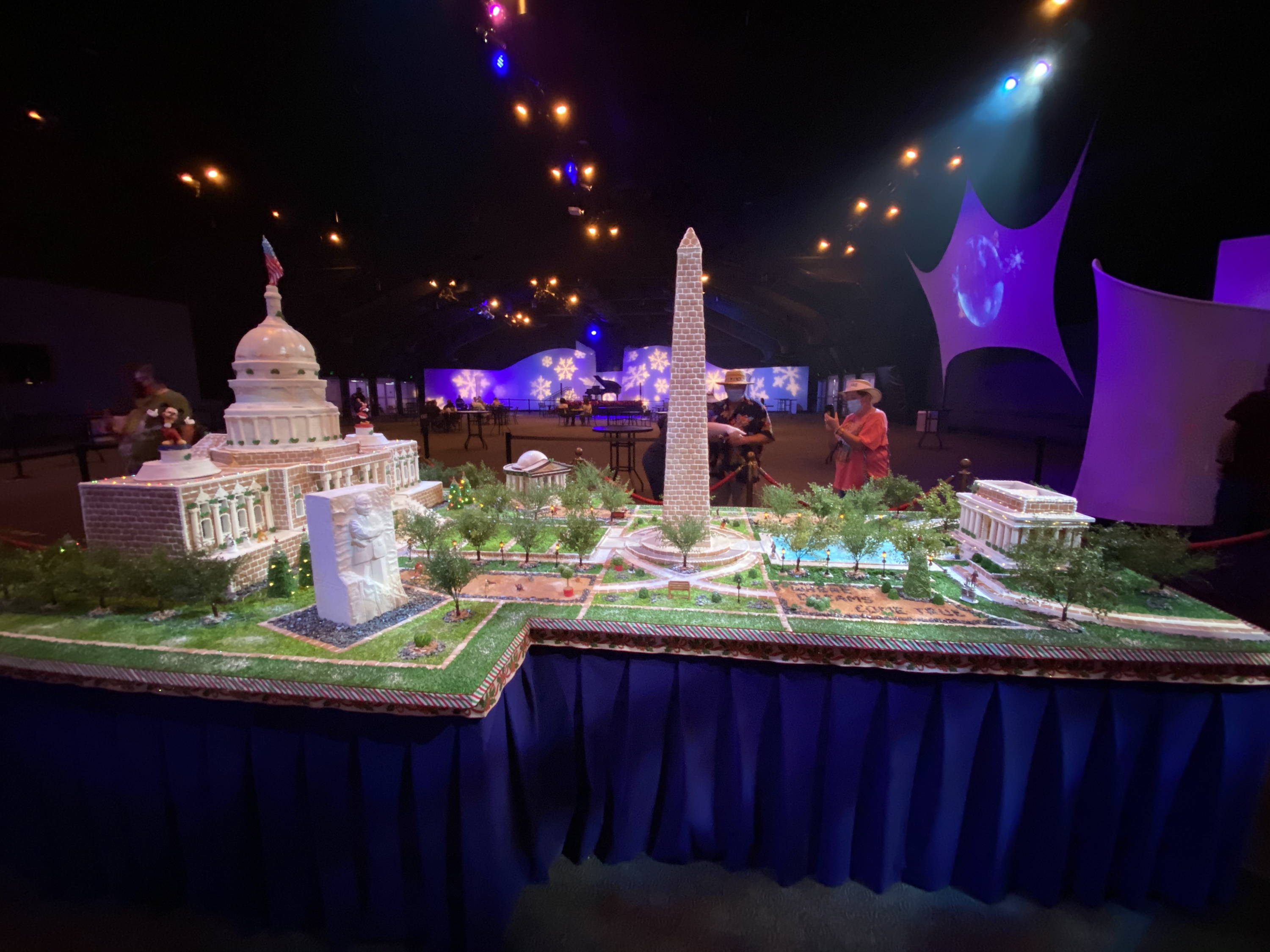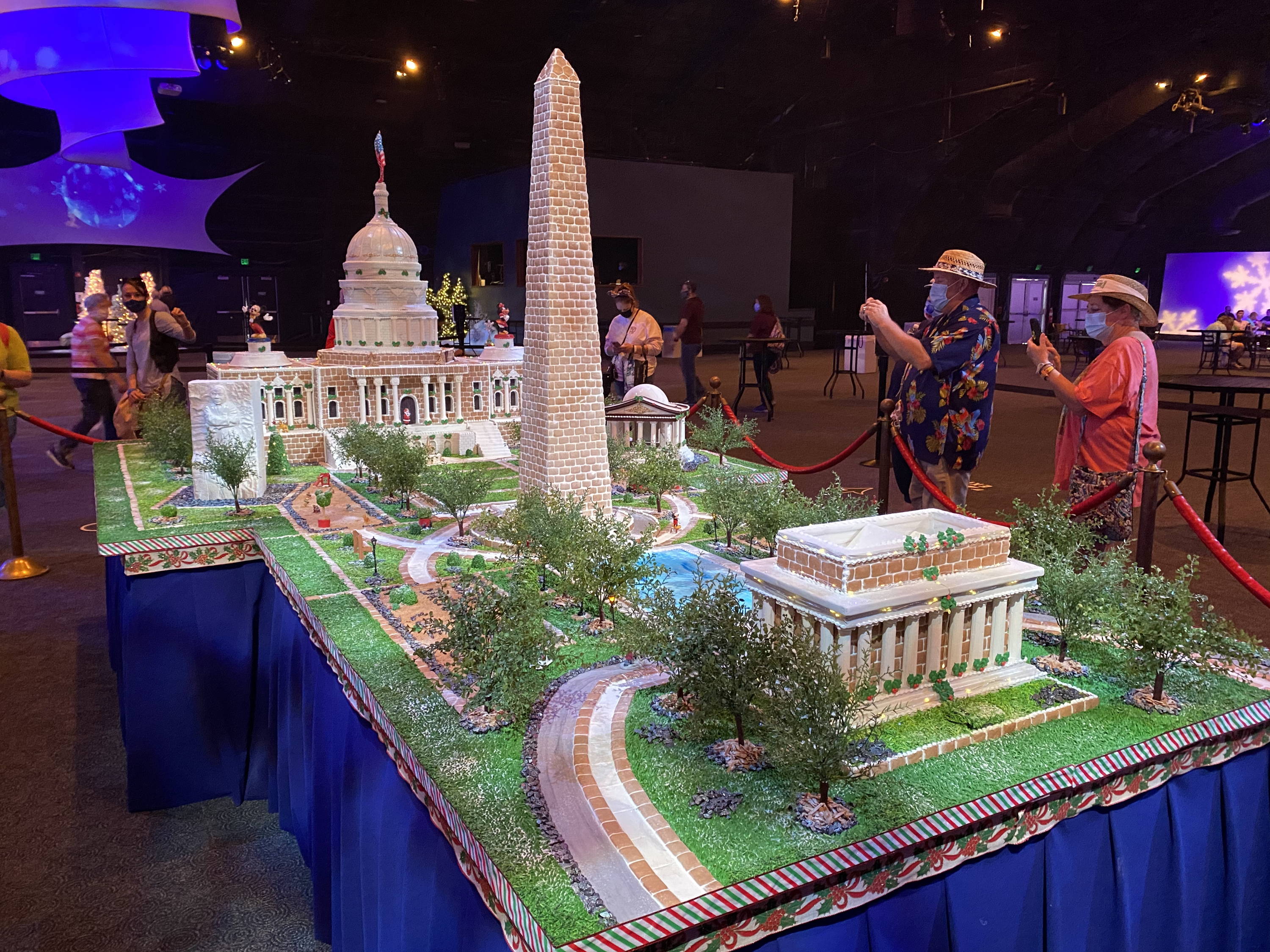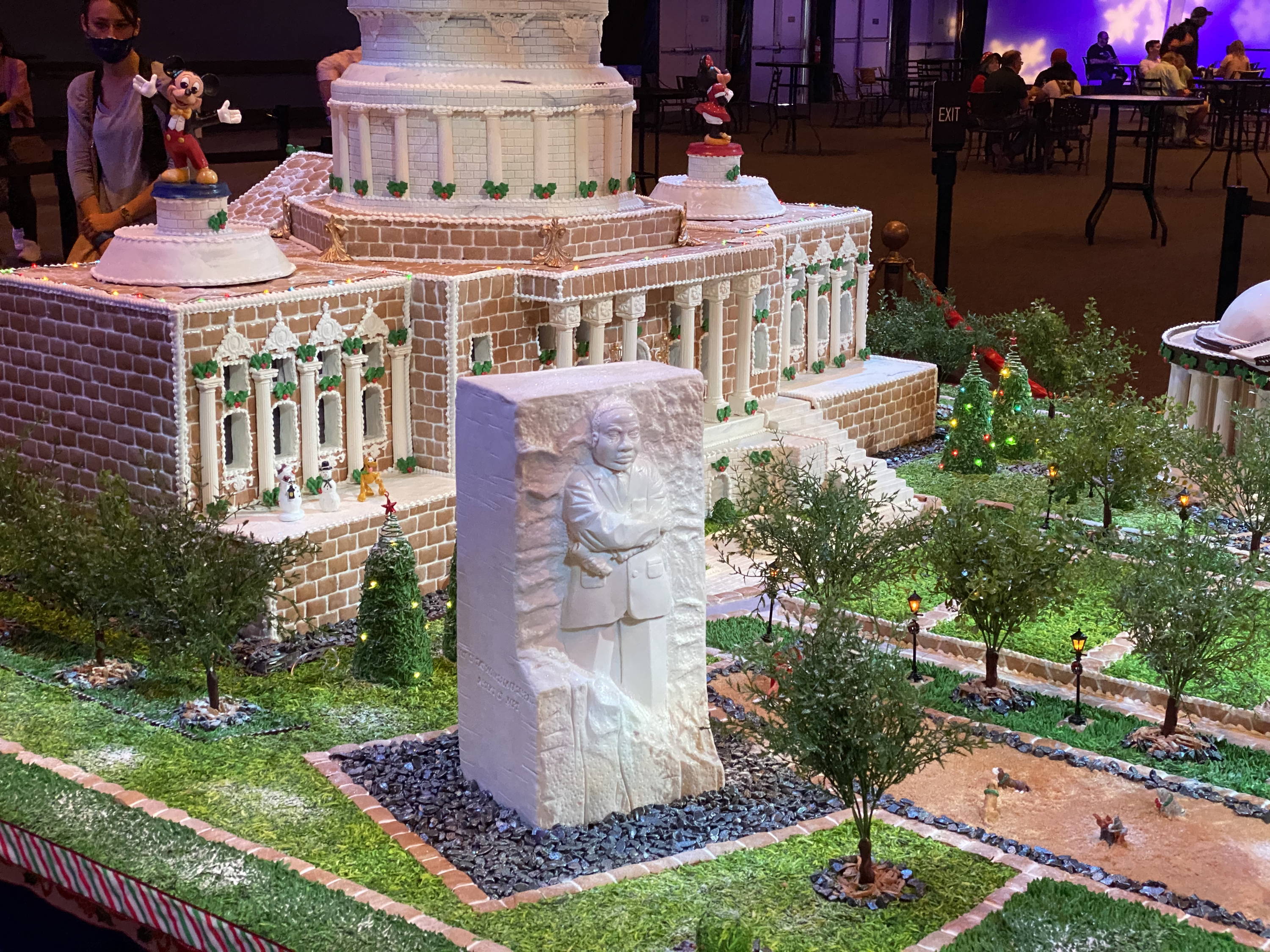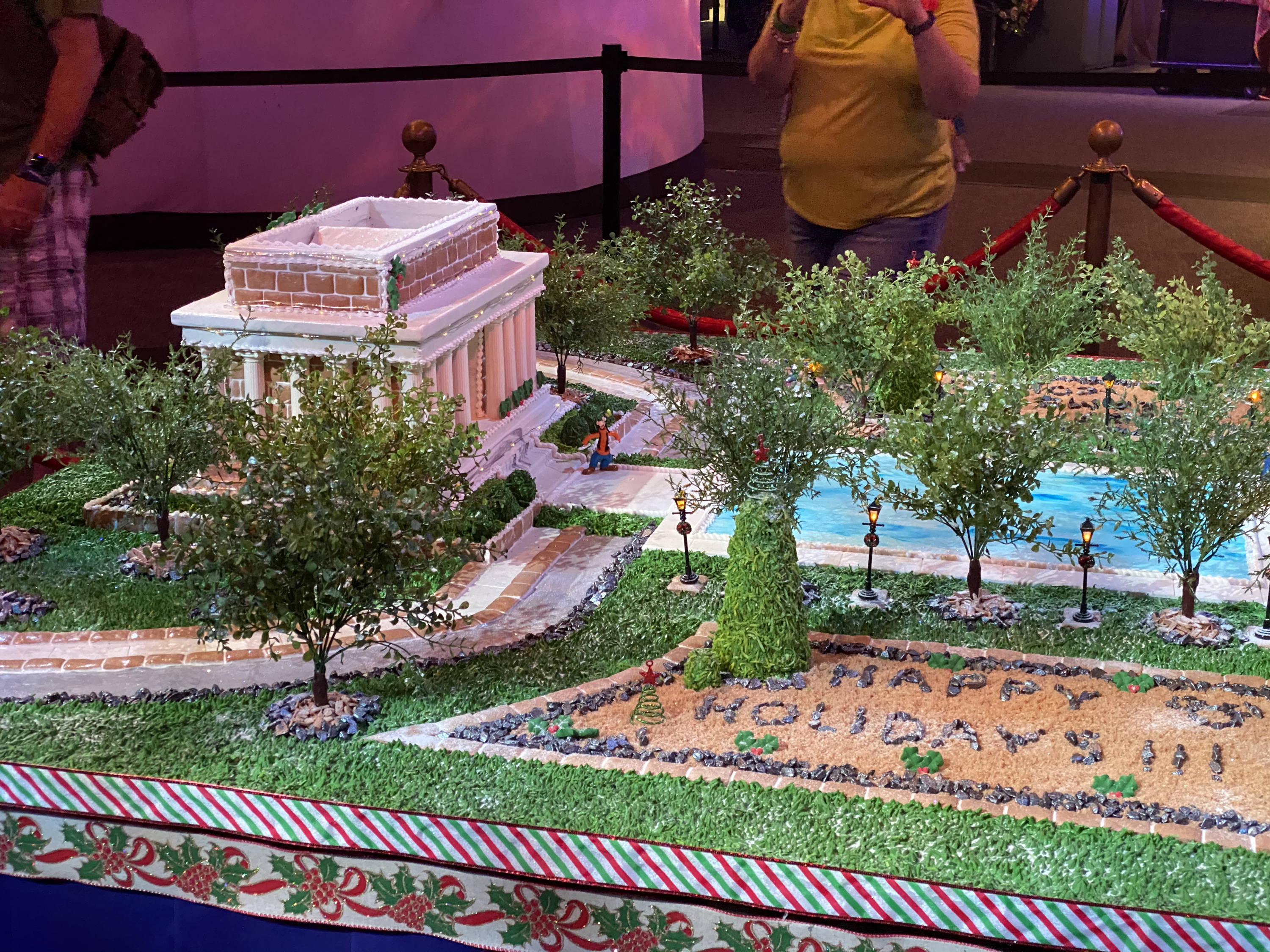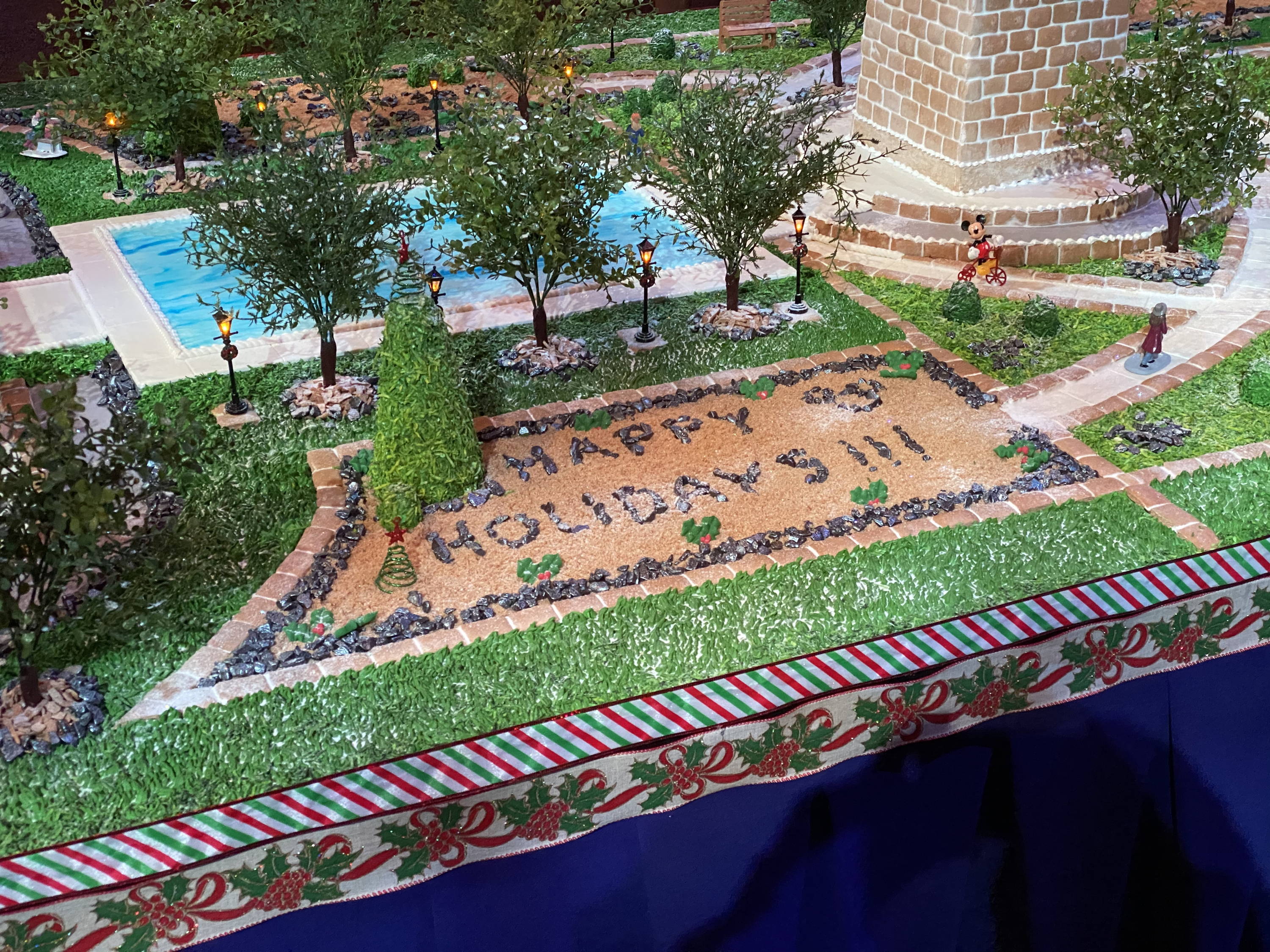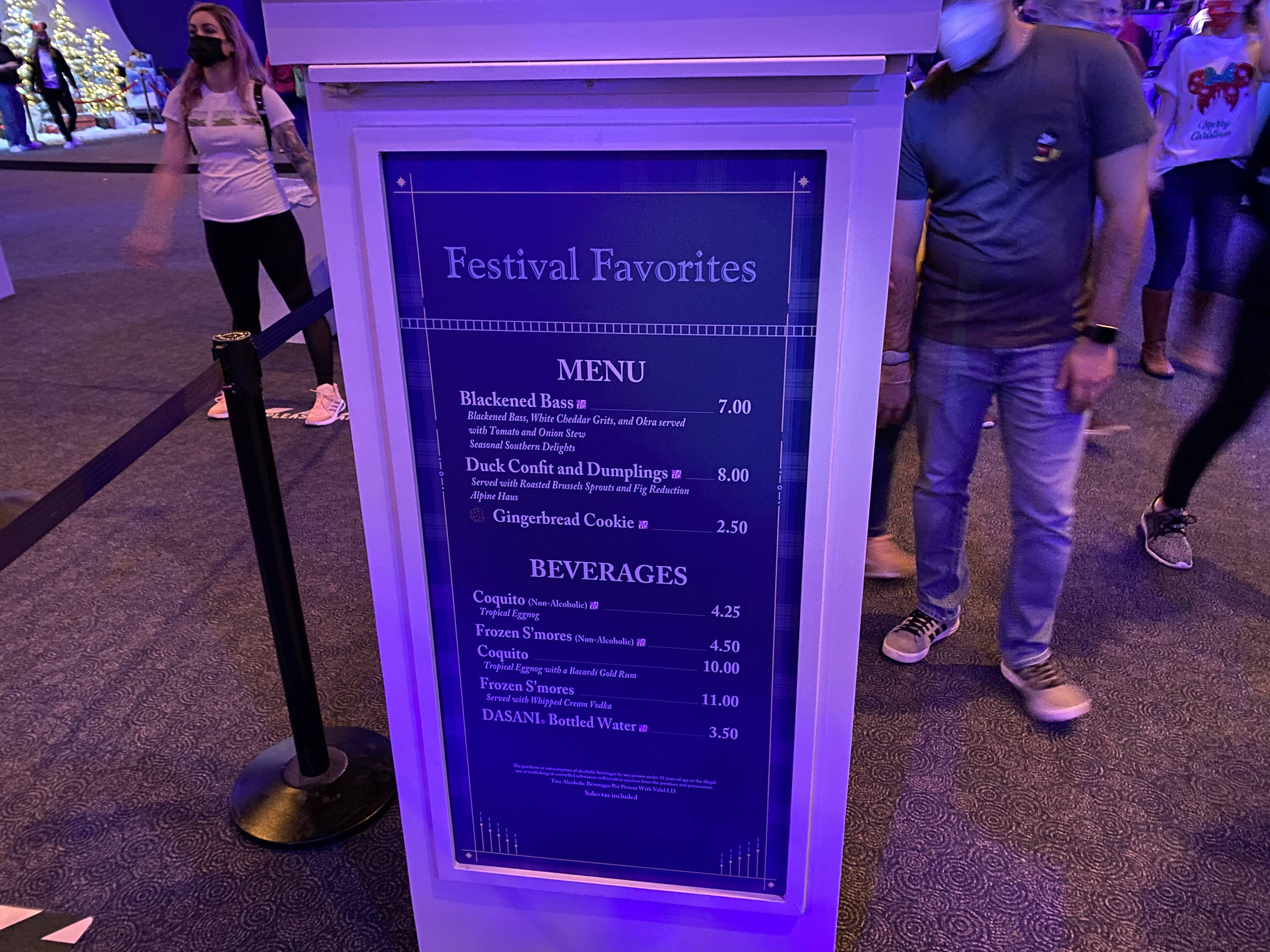 Duck Confit and Dumplings - $8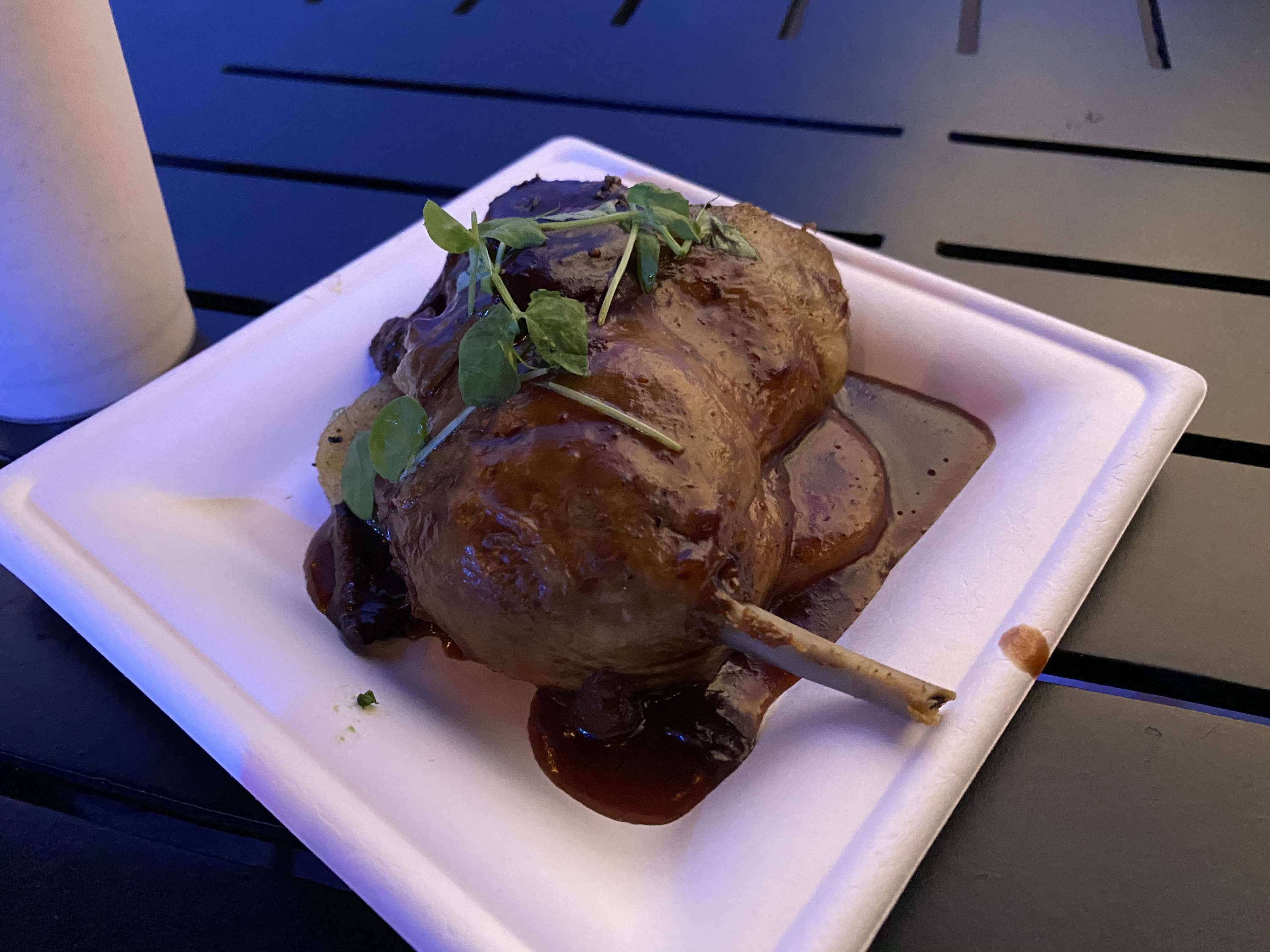 The Duck Confit was a favorite from Festival Favorites and we just had to get it again. The duck was tender and cooked well. The Roasted Brussels sprouts and Fig Reduction Alpine Haus added to the flavor and truly tied the dish tougher and took it from your average slab of meat to something really special.
Coquito - $10 alcoholic, $4.25 non-alcaholic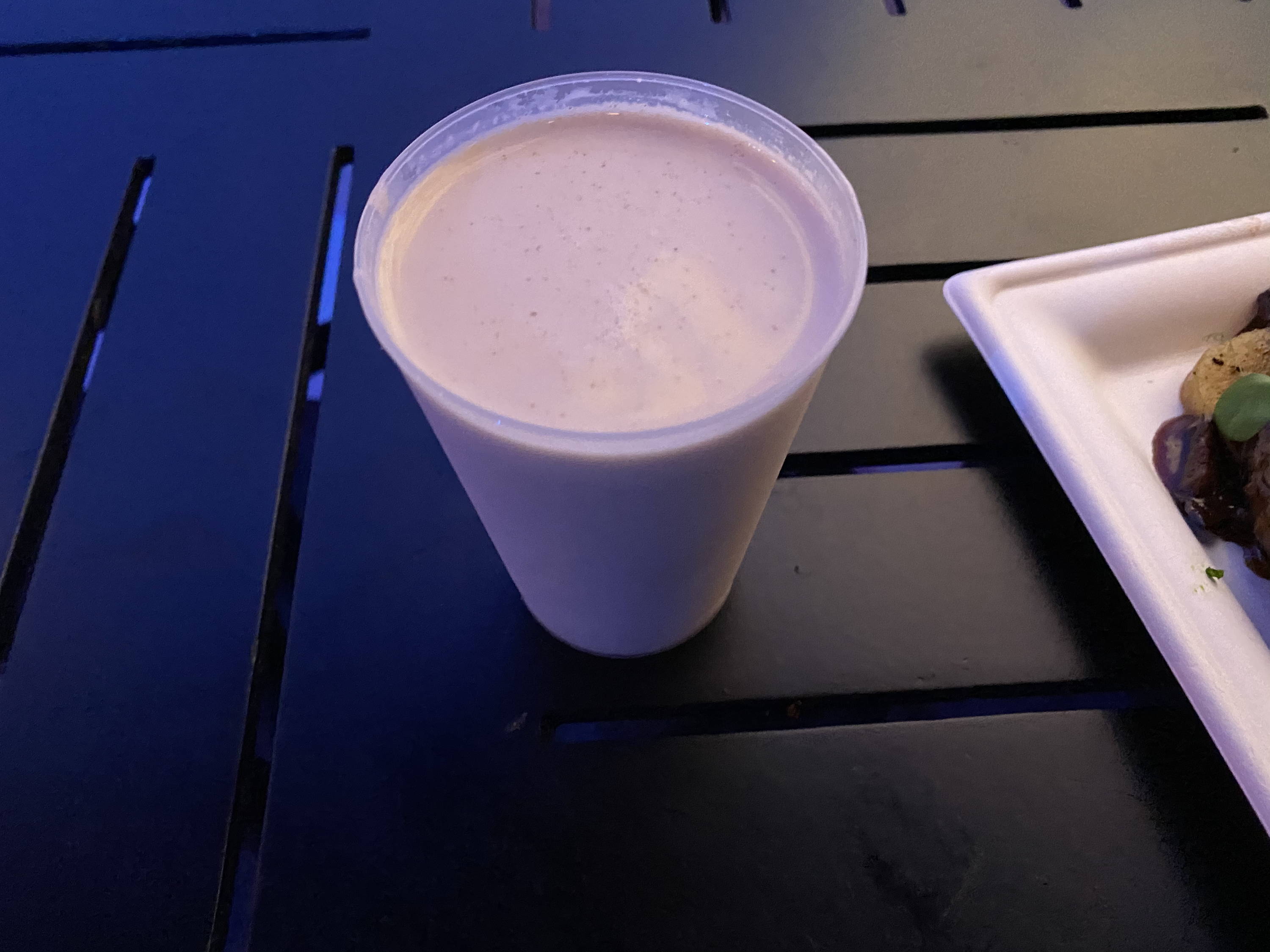 We also got the incredibly popular Puerto Rican drink Coquito. We tried another version of this during our recent visit to Jock Lindsey's Holiday Bar. This one was WAY better than Jock's and had a fantastic spice flavor, the way it should be. For those who have never had it, the texture is pretty milky so beware of that going in.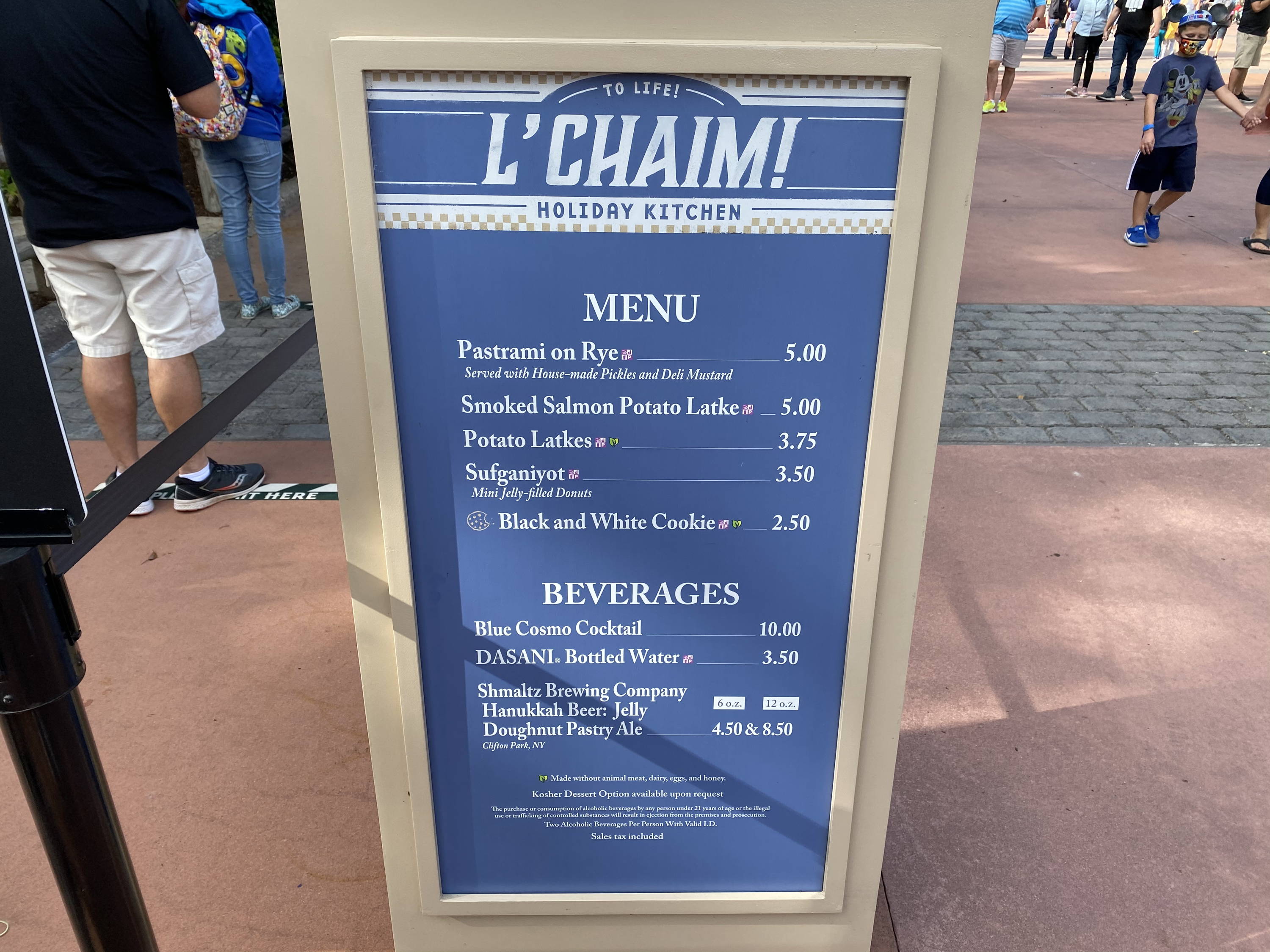 Our next stop was L'Chaim, a jewish-inspired food booth that's making it's return to the festival.
Potato Latkes - $3.75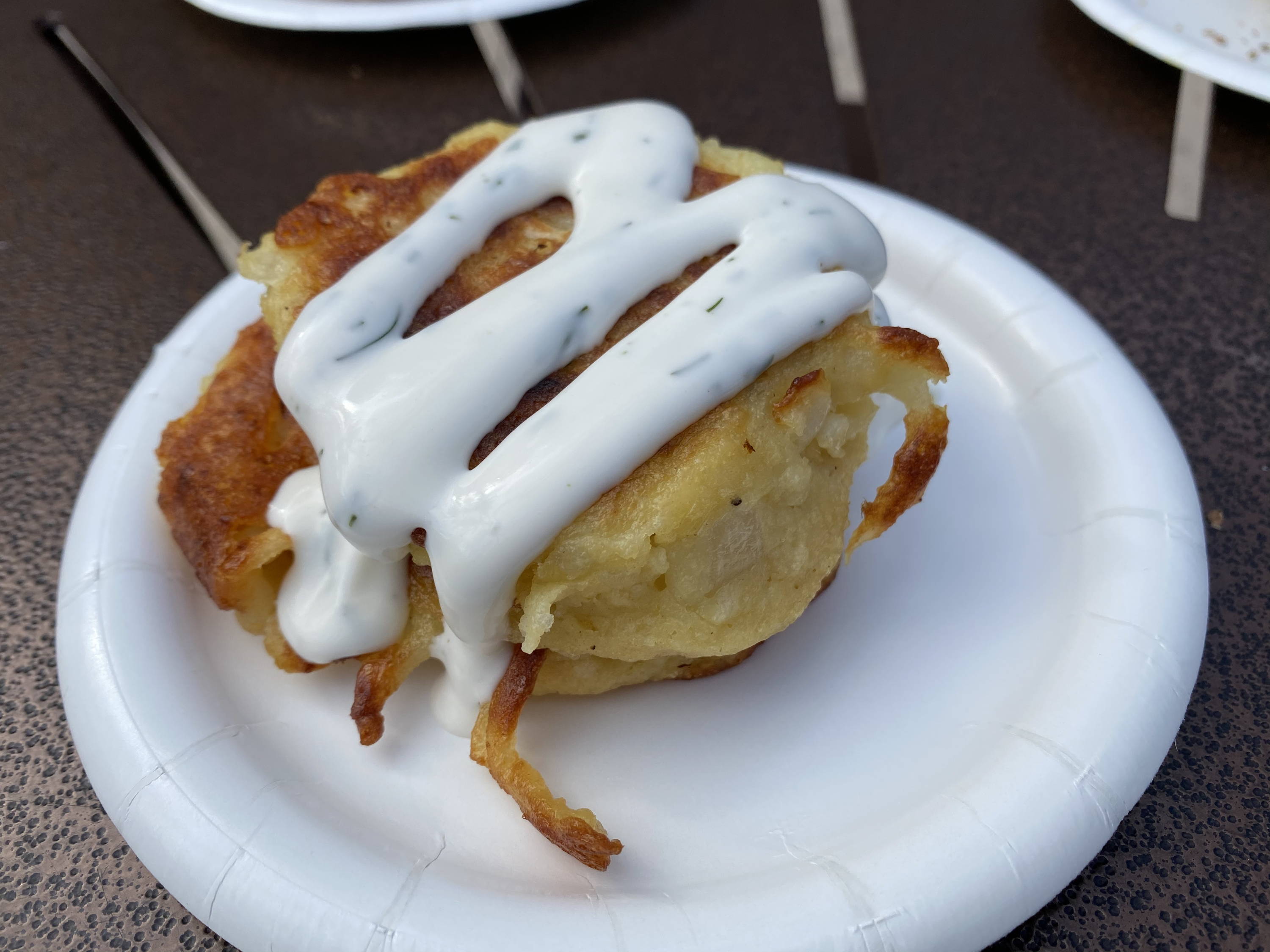 The potato latke was served warm and delicious. While it's a basic dish, we really enjoyed it for what it was and would absolutely get it again.
Pastrami on Rye - $5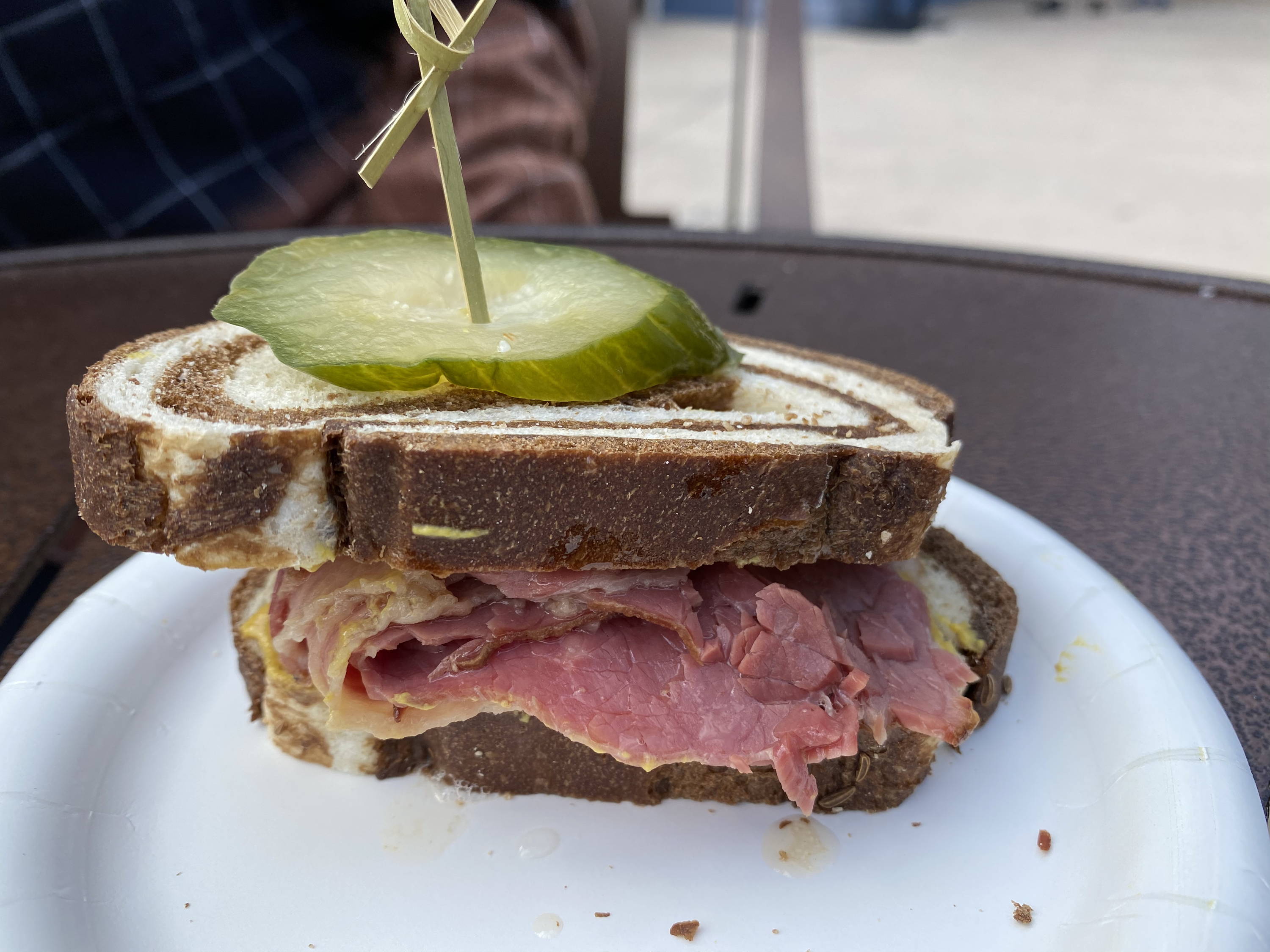 With a house made pickle on top and deli mustard, this was your classic deli shop pastrami. The bread was fresh as well as the meat, and the dill mustard tied it all tougher with a nice kick.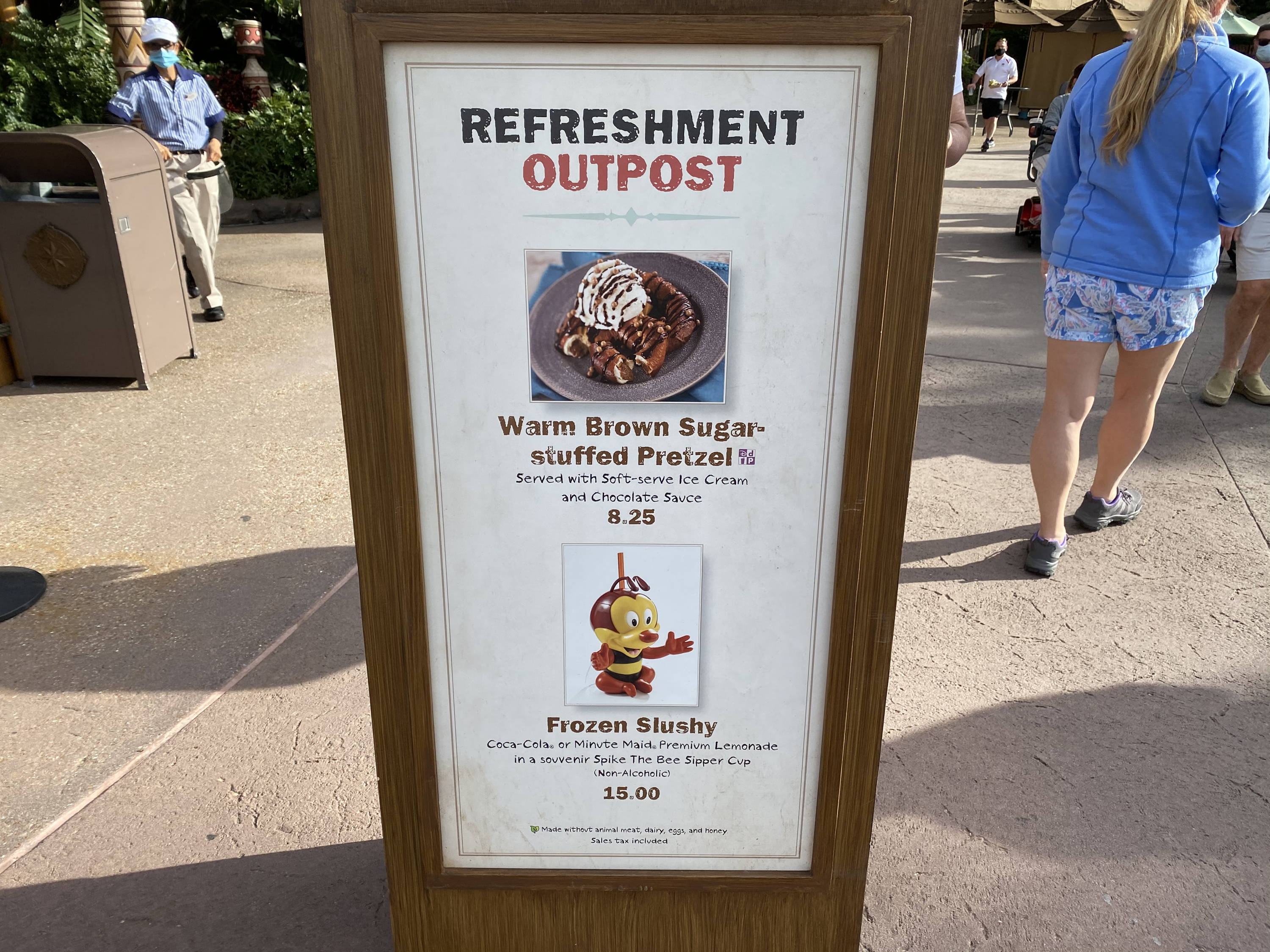 Warm Brown Sugar-Stuffed Pretzel - $8.25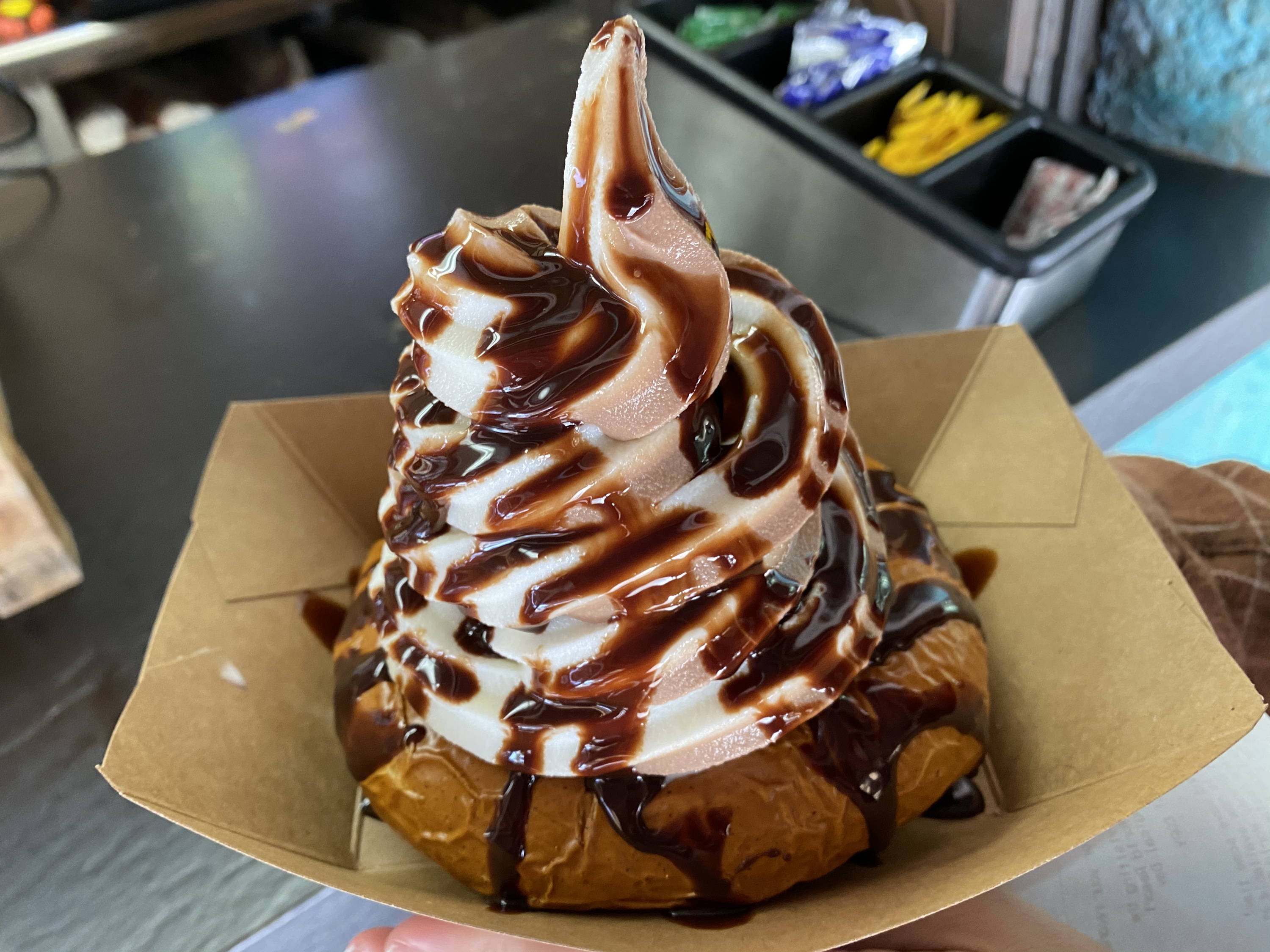 Unfortunately we're ending our food reviews with one of the worst things we've ever had at any festival ever. The pretzel we were served was as rock solid as a hockey puck and we couldn't even cut into it with a knife. There was no brown sugar to be found anywhere which was the only real unique thing about the dish. The soft serve was god and drizzled in chocolate, but at an $8.25 price point, this is the most expensive ice cream we've ever had. This one is definitely a skip.
We also enjoyed the cavalcades that went around the World Showcase. We saw Mickey and Friends, Anna and Elsa, and of course, Santa!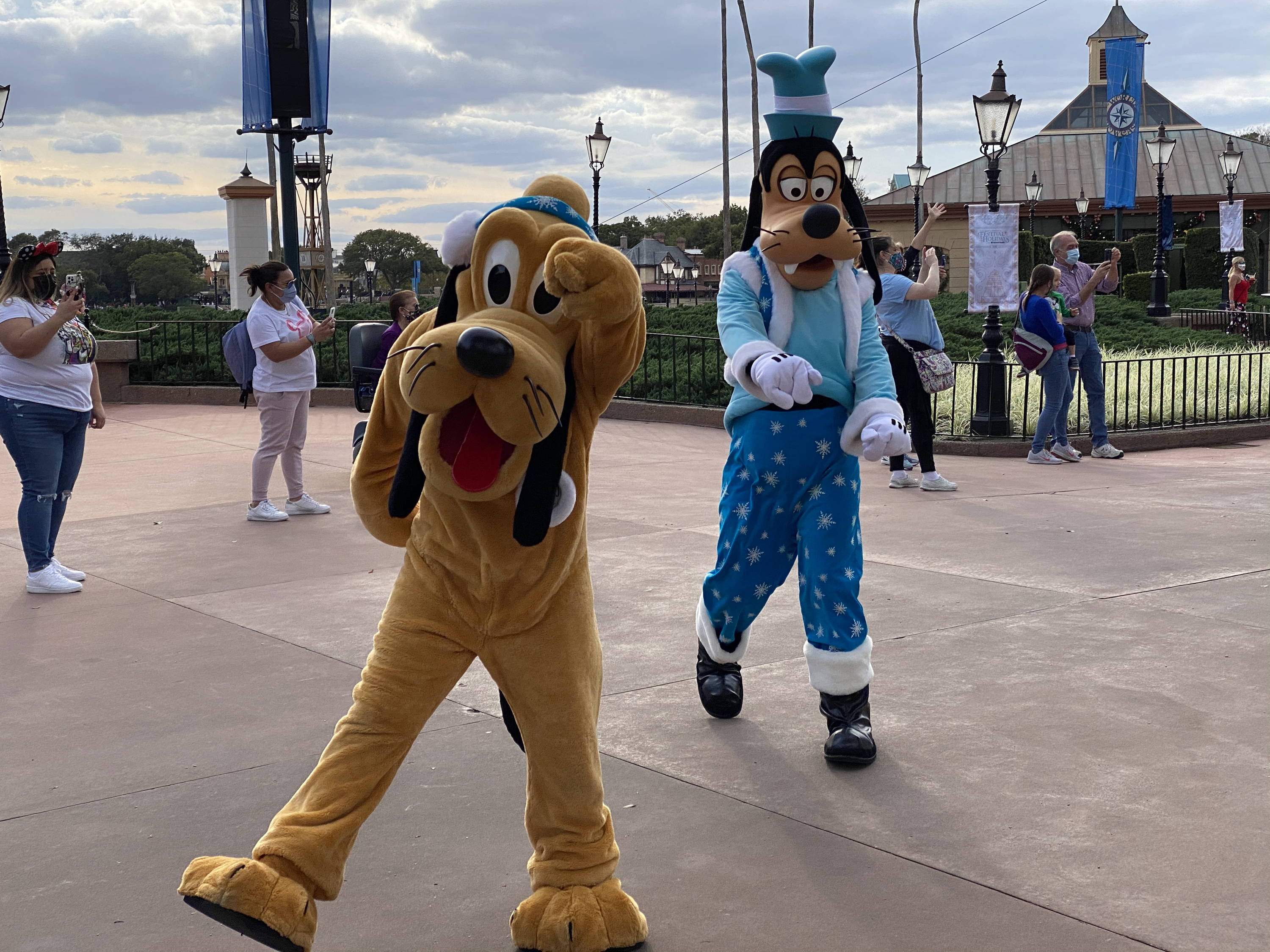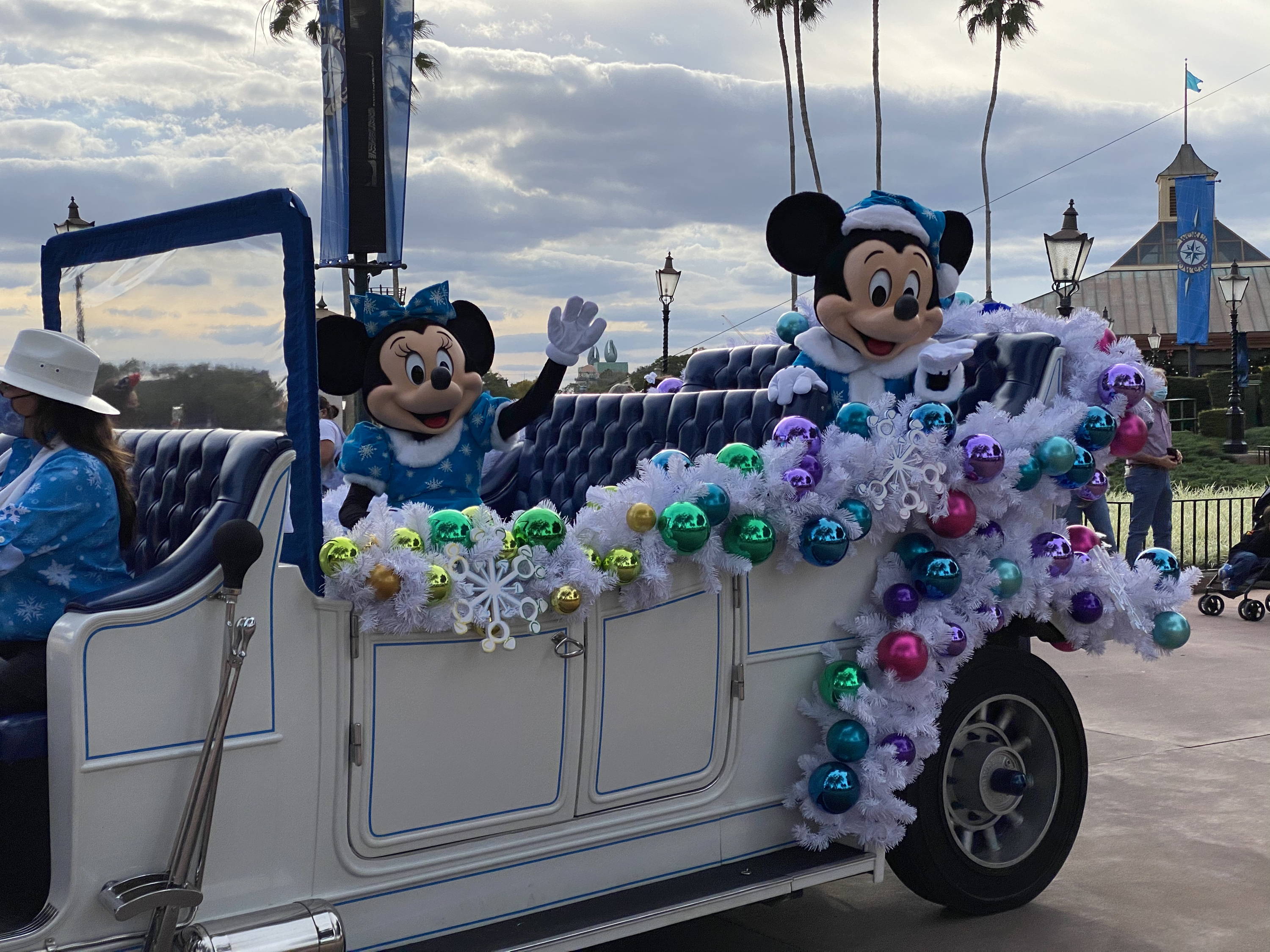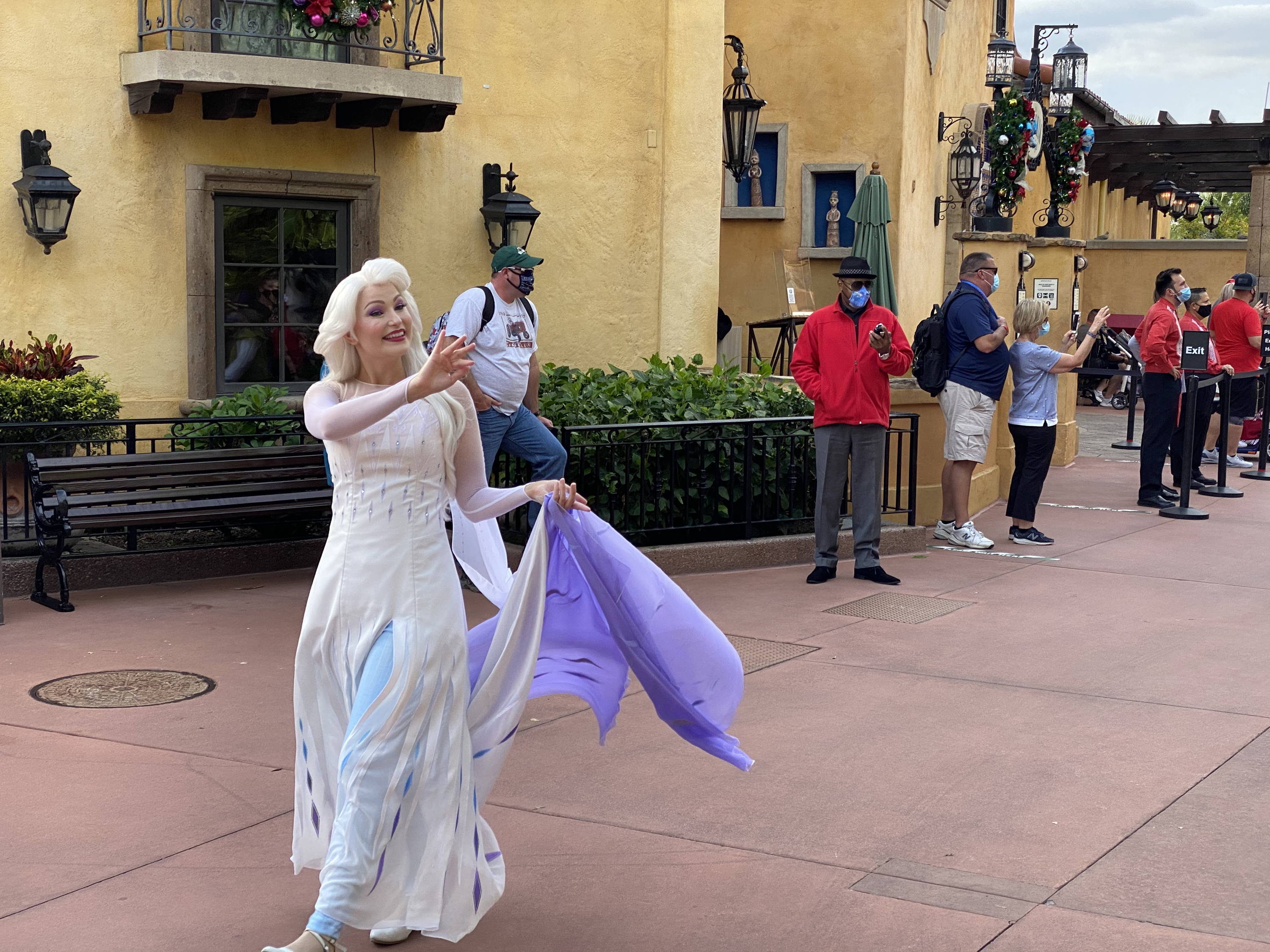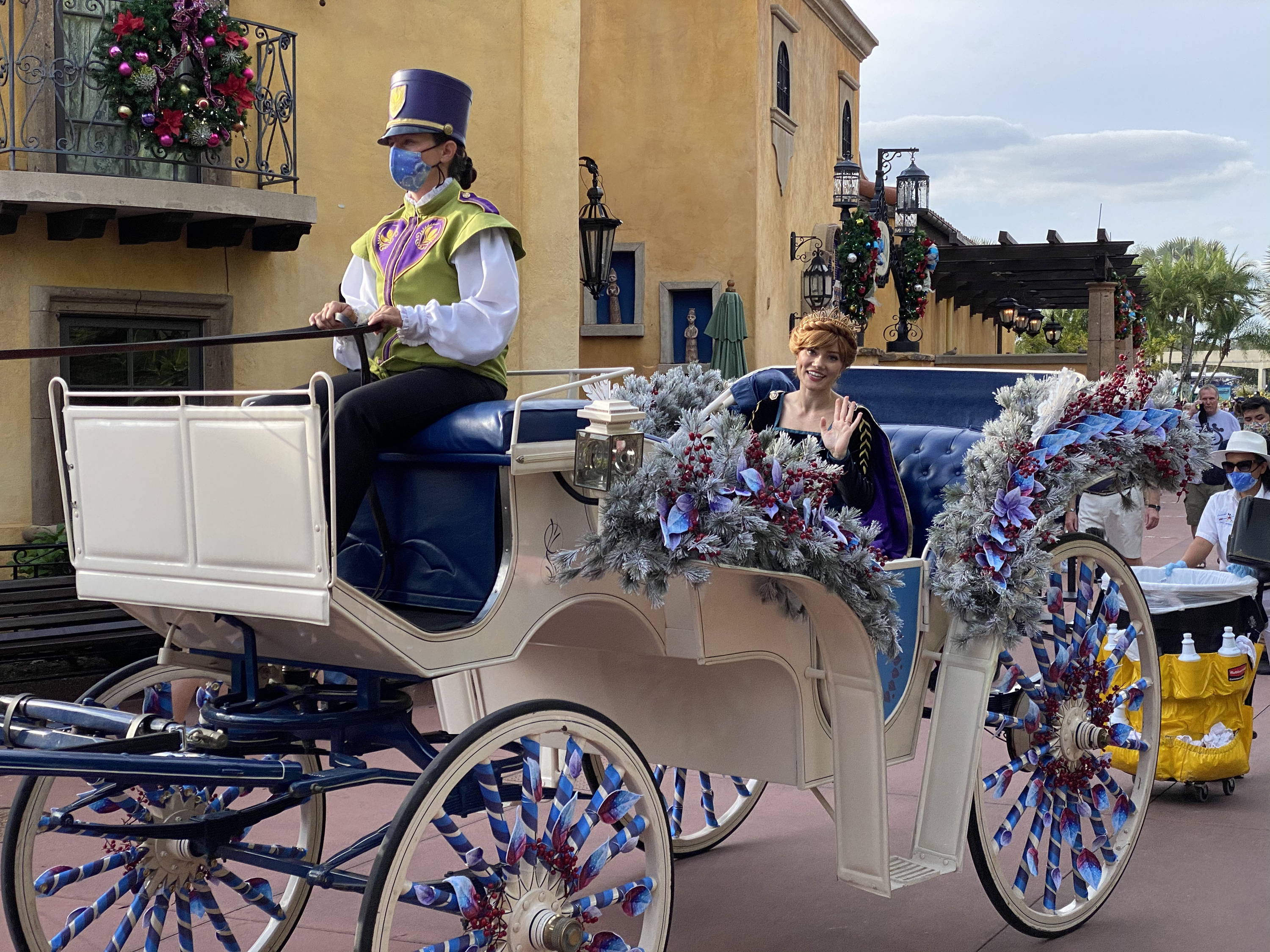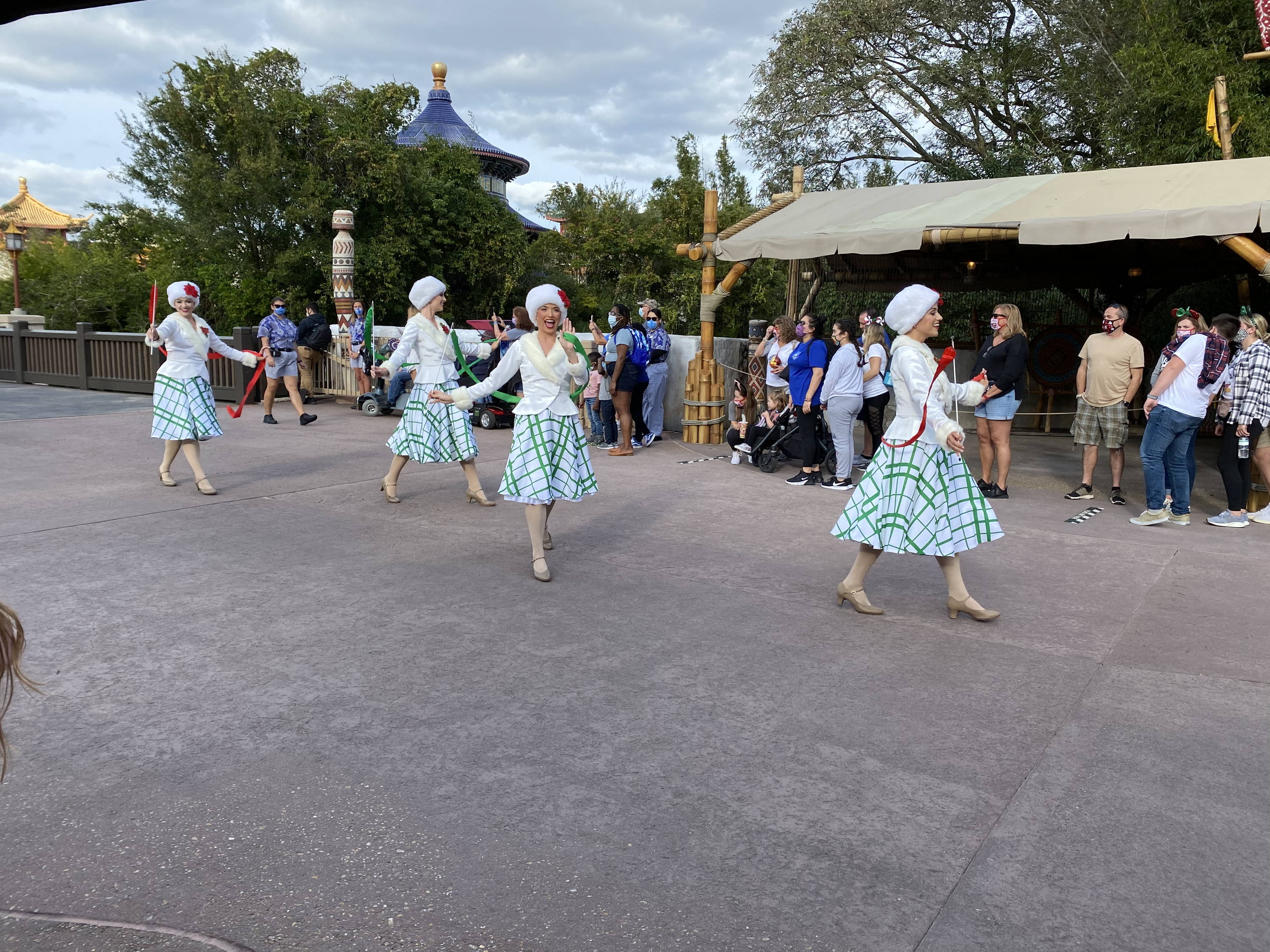 That's all for our day at Festival of the Holidays! There's plenty more to taste and do at this year's festival, but we'll have to go back another day to finish it all off. Obviously this year's festival was pretty drastically modified, with the biggest thing being the cut of the Candlelight Processional. However, the festival is still a lot of fun and a great way to ring in the holiday season at Epcot!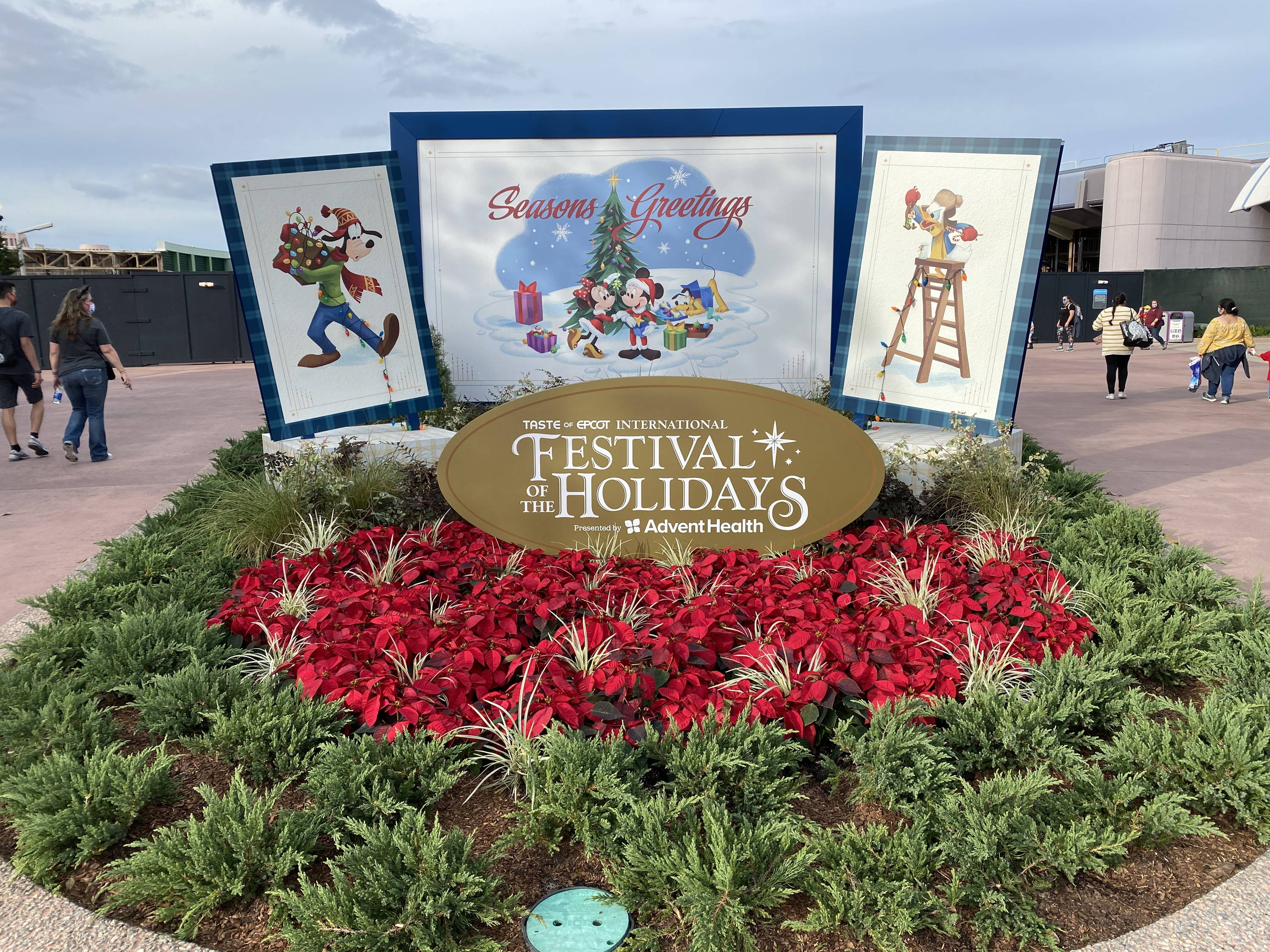 If you liked this article make sure to check out our storehere, and use LOSTBROSBLOG for 10% off your first order!