Everything We Know About Coronavirus and How It Will Affect United States Disney Parks
NOTE: This article is regularly updated with the latest information relevant to the Coronavirus disease (COVID-19) pandemic and how it relates to Central Florida and Anaheim area Travel.
The Coronavirus disease (COVID-19) has become a pandemic. Over the last few days, we've been monitoring the situation closely and following how it will affect travel plans around the world.
We've been contacted by many of our customers, readers, and friends like you over the last few days, inquiring about what will happen at Disney World and how it will affect their future Disney vacation. While we don't exactly know at this time, we do know that efforts are underway by Disney Global Operations, Disneyland Resort, Walt Disney World, and hundreds of other local businesses and organizations to help keep the public safe during this time. Here, we will share what we know about the virus and how it could affect the American Disney Parks over the next several weeks to help you better understand how to prepare for your Disney Vacation.
The Walt Disney World resort will close on March 16th until the end of the month. Disney Springs and the surrounding Disney hotels will remain open through the closure. Disney World has since issued a statement outlining policies and procedures that will be taken in effect regarding travel plans, tickets, and annual passes.
Disneyland Resort is set to temporally suspend operations on Saturday, March 14th, 2020 with the Disneyland area hotels closing March 16th to allow guests to make travel accommodations.
Tokyo Disney Resort ceased operation on February 29th, and has a re-opening date currently slated for early April, 2020. It's important to note that the Tokyo Disneyland Resort hours of operation currently lists the park's hours of operation as "undecided" through September 30th, 2020.
Hong Kong Disneyland Resort is also closed indefinitely and has made an agreement with the Japanese Government to use the park as a potential quarantine zone, able to hold up to 600 quarantine zones if needed.
The Shanghai Disneyland Resort has partially re-opened since it's complete closure on January 25th. The park is still listed as "Closed" on the official company website, however select shopping, dining, and recreational experiences have re-opened around the park. All guests must go through a temperature check prior to entering the park in order to be admitted, present their health QR code at restaurants, and wear a mask during the entire duration of their visit.
Disneyland Paris Resort will also close on March 15th, with France banning all public gatherings over 1000 people. In the meantime until the park closes, the park has canceled its parade and nighttime entertainment offerings, as well as its special ticketed events. They have also removed face character meet and greets and suspended single rider access to all attractions as precautionary measures.
The Disney Cruise Line has also released a statement regarding the Coronavirus outbreak. The Cruise Line has announced that all sailings will be suspended beginning March 14th until the end of the month, until the situation can be further assessed. The same travel accommodation policies and procedures apply as the other Disney Parks.
Keep in mind that Disney doesn't possess full ownership of any of it's Asian Parks. Sharing ownership with both the Oriental Land Company and the Japanese and Chinese Governments, Disney isn't solely responsible for the operational decisions made to these parks. It does own 100% of Disneyland Paris, Disneyland Resort, and Walt Disney World Resort, therefor Disney is completely in control of the operational decisions made for these resorts.
This is the first time in history that all Disney Parks around the world are closed simultaneously.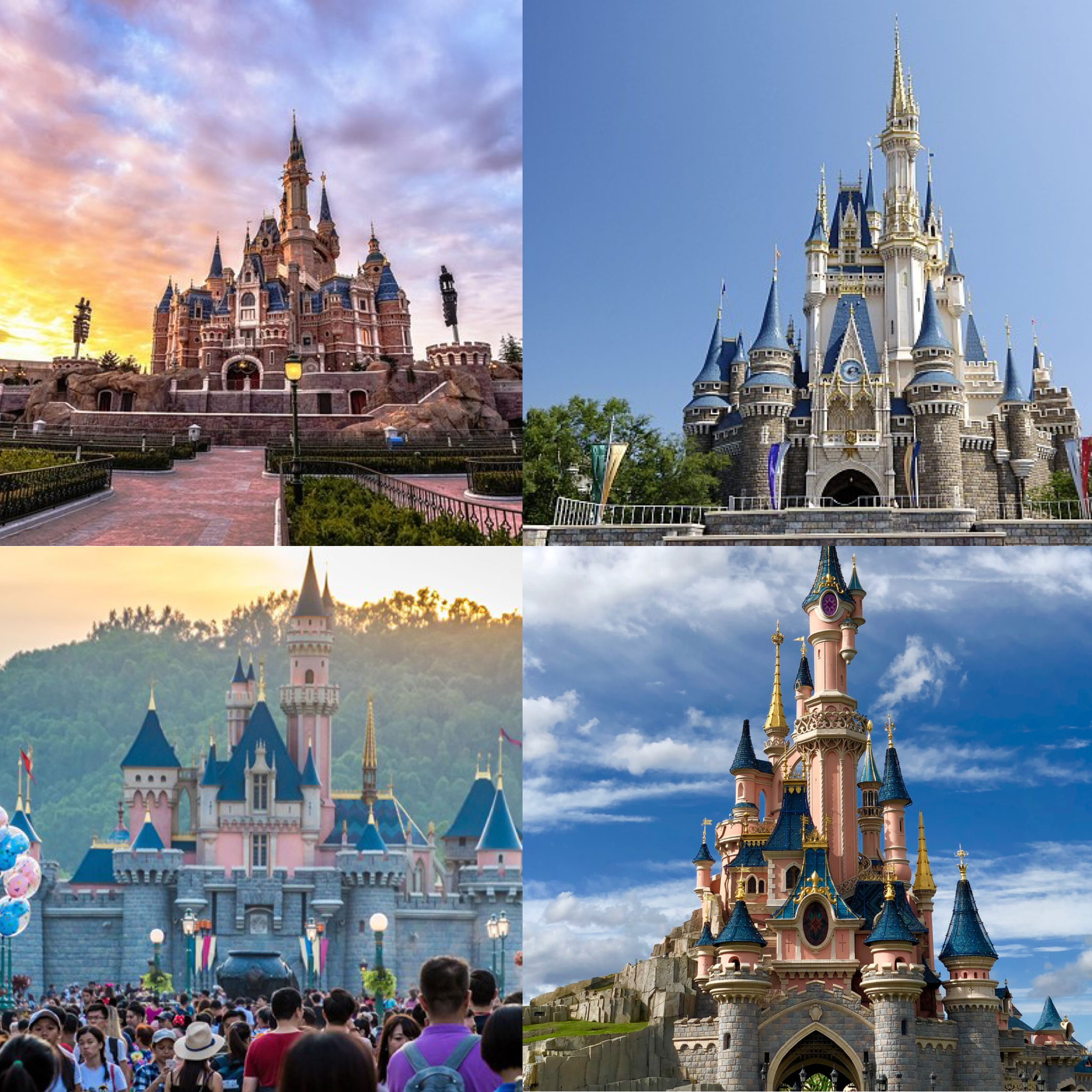 Disney is in close contact with health agencies around the United States for guidance and information and continues to be in communication with employees around the company to relay most up to date information.
The Disney World Resort has also updated the My Disney Experience app to include hand sanitization locations, as well as locations for first aid, and COVID-19 information stations around the park to better inform guests.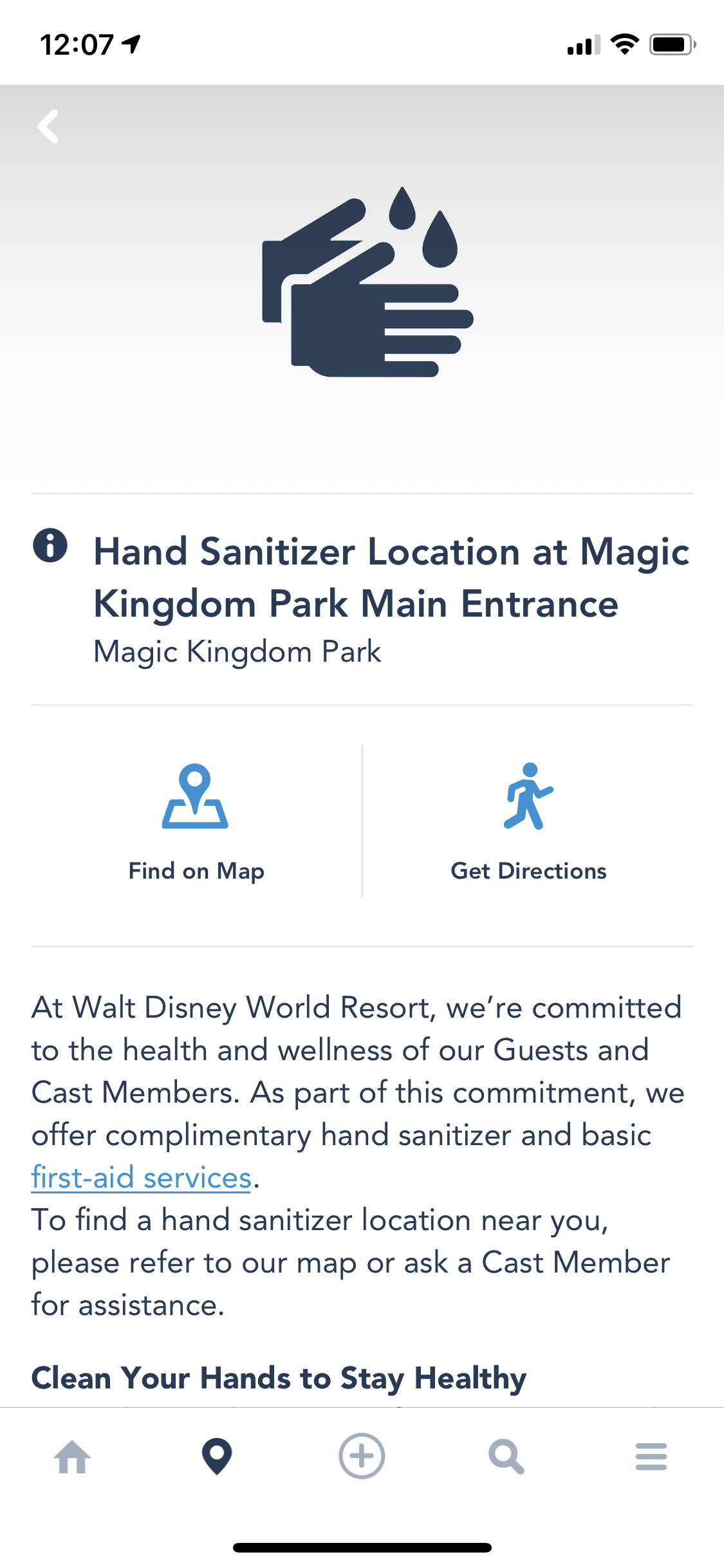 There are also A-frames around the park with reminders to wash your hands, cover your mouth, and seek medical attention.
At Hollywood Studios, we noticed hand sanitization tables set up around the park. These tables provide the same information as the A-frames as well as hand sanitizers.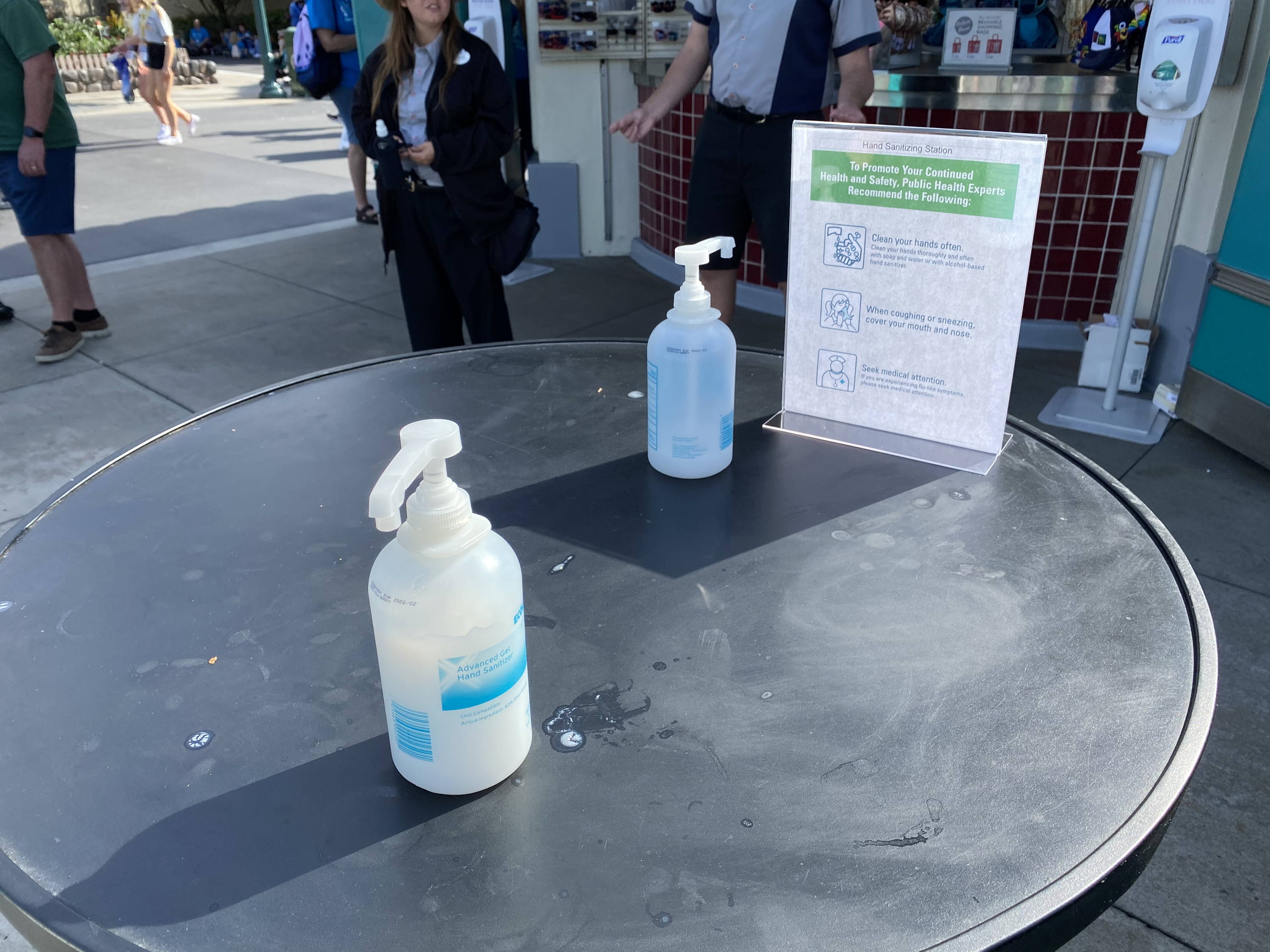 To help prevent the spread of Coronavirus, both Disneyland and Disney World have also increased sanitization procedures put portable hand sanitizer stations and portable hand washing stations around each park for guest use. Over the last few days we've seen hand sanitizer stations and potable hand washing stations pop up around the parks.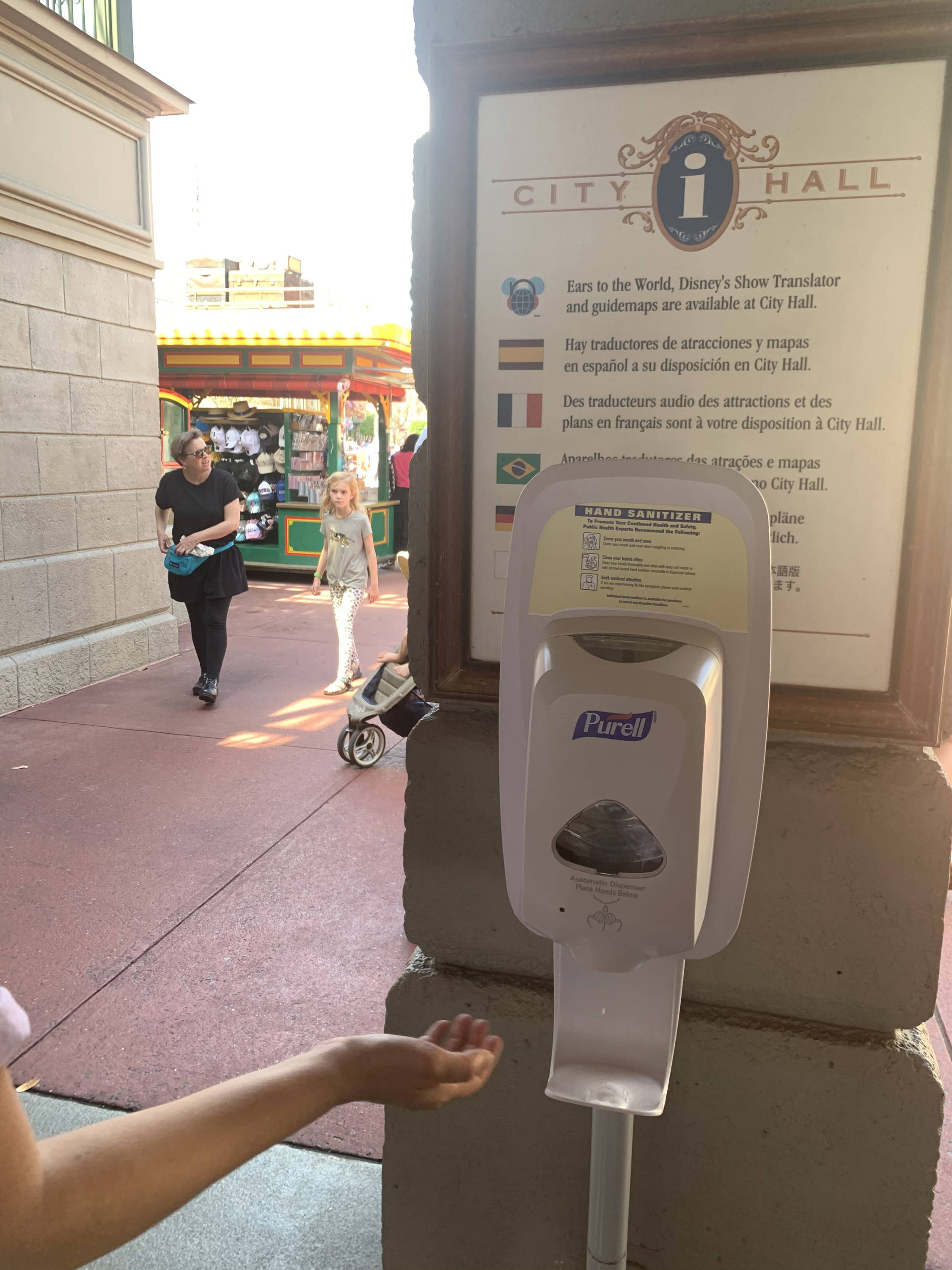 ---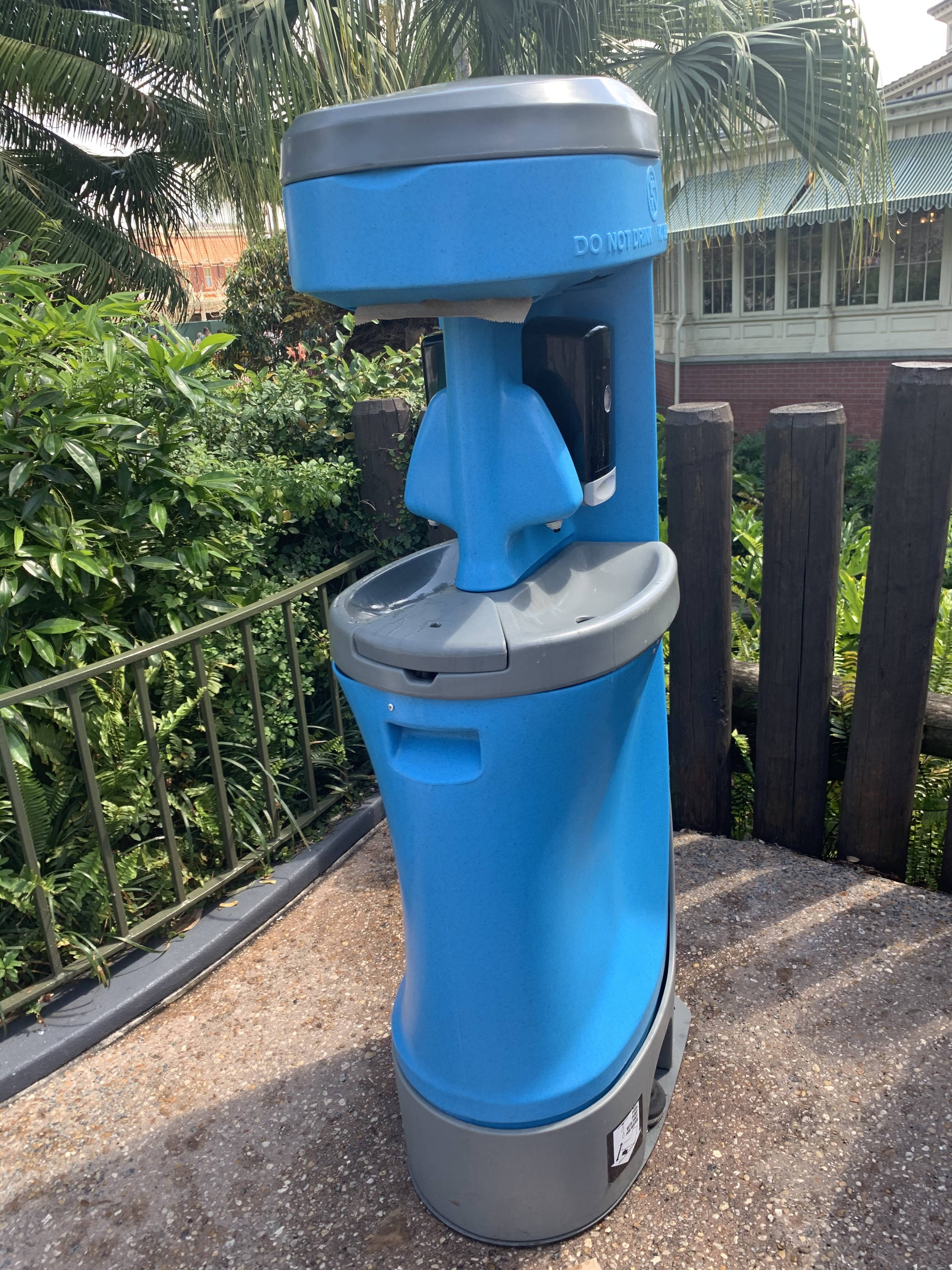 ---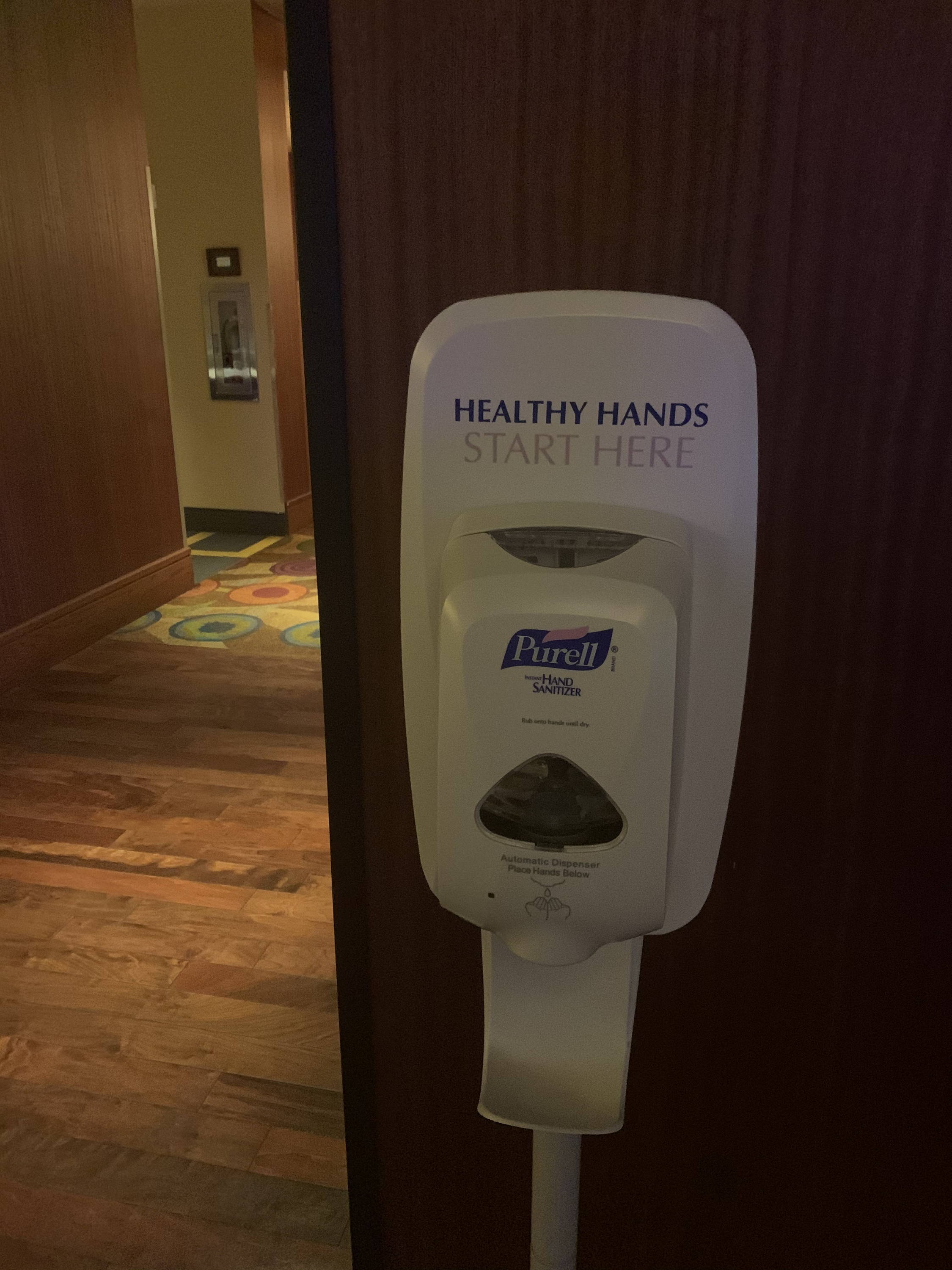 The Walt Disney Travel Company is now waiving the $50 fee to change travel reservations for any reservation within 30 days or less prior to arrival. Note that this waived fee is for travel changes only, not cancelations. As of posting, the fee will not be waived for cancellations. The change policy also only applies to changes for a later date in 2020, therefore you can't change your vacation to a much later date. Disney World has also issued a statement regarding tickets and annual passes and the policies and procedures they will be following to accommodate all travel plans throughout the ban. The full statement can be read here.
This is a virus that is spreading rapidly around the United States and around the World. Florida Governor Ron Desantis has declared a state of emergency for the state of Florida, and while the public health risk in California remains low, there have been several cases of the virus within the state of California.
Here at Lost Bros, we want everyone to stay safe. Practice sanitation regularly. Wash your hands, cover your mouth and nose, and seek medical attention immediately if you feel sick. Ultimately, we advise you to use your best judgment when deciding whether or not to travel to the Disney parks. We recommend regularly staying informed by visiting back to this article, as well as trusted national news sources, Official Disney press releases, and the Florida Department of Health website or the Orange County Public Health Care Agency for the latest on the COVID-19 pandemic.