One of Disney's most highly anticipated new attractions is the Star Wars: Galactic Starcruiser coming to Disney World in the near future. Today, Josh D'Amaro shared a first-look at the guest rooms that will sleep families during their voyage on the Halcyon.Check it out below!
Here's a look at the original concept art for the rooms: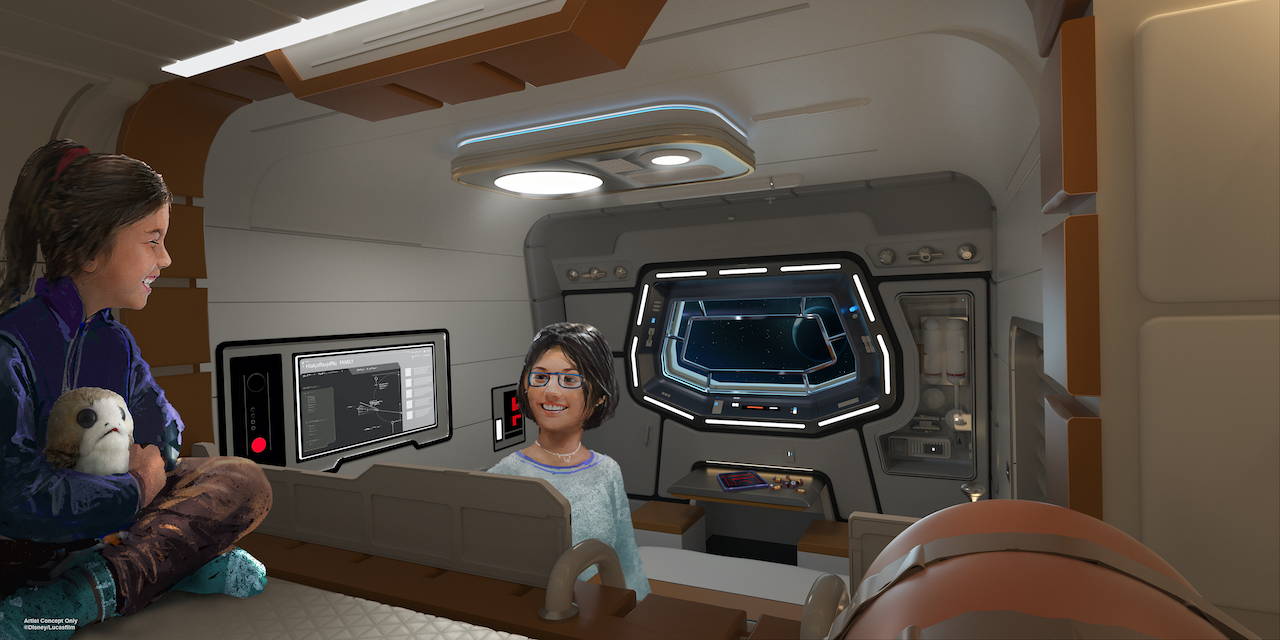 And here's a first-look at the actual guest rooms that are aboard the ship: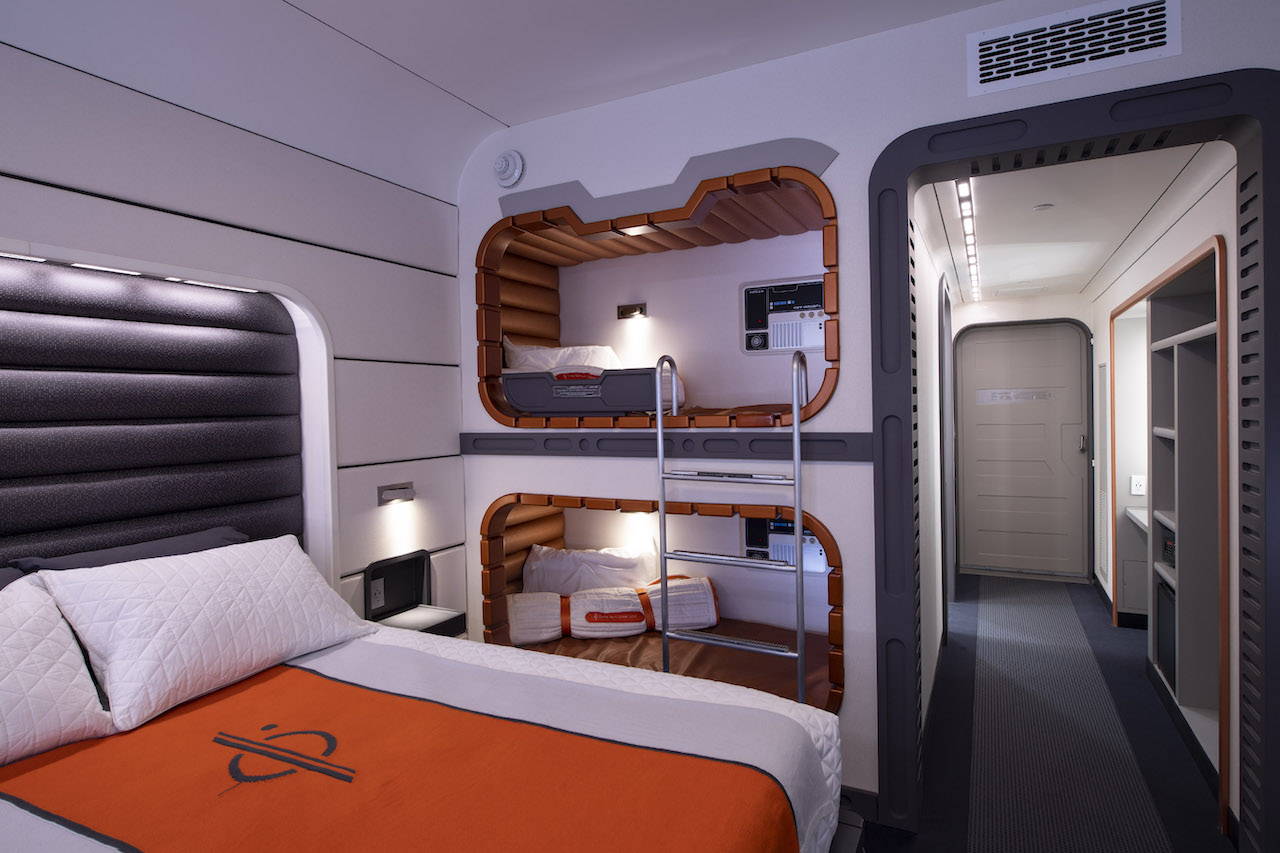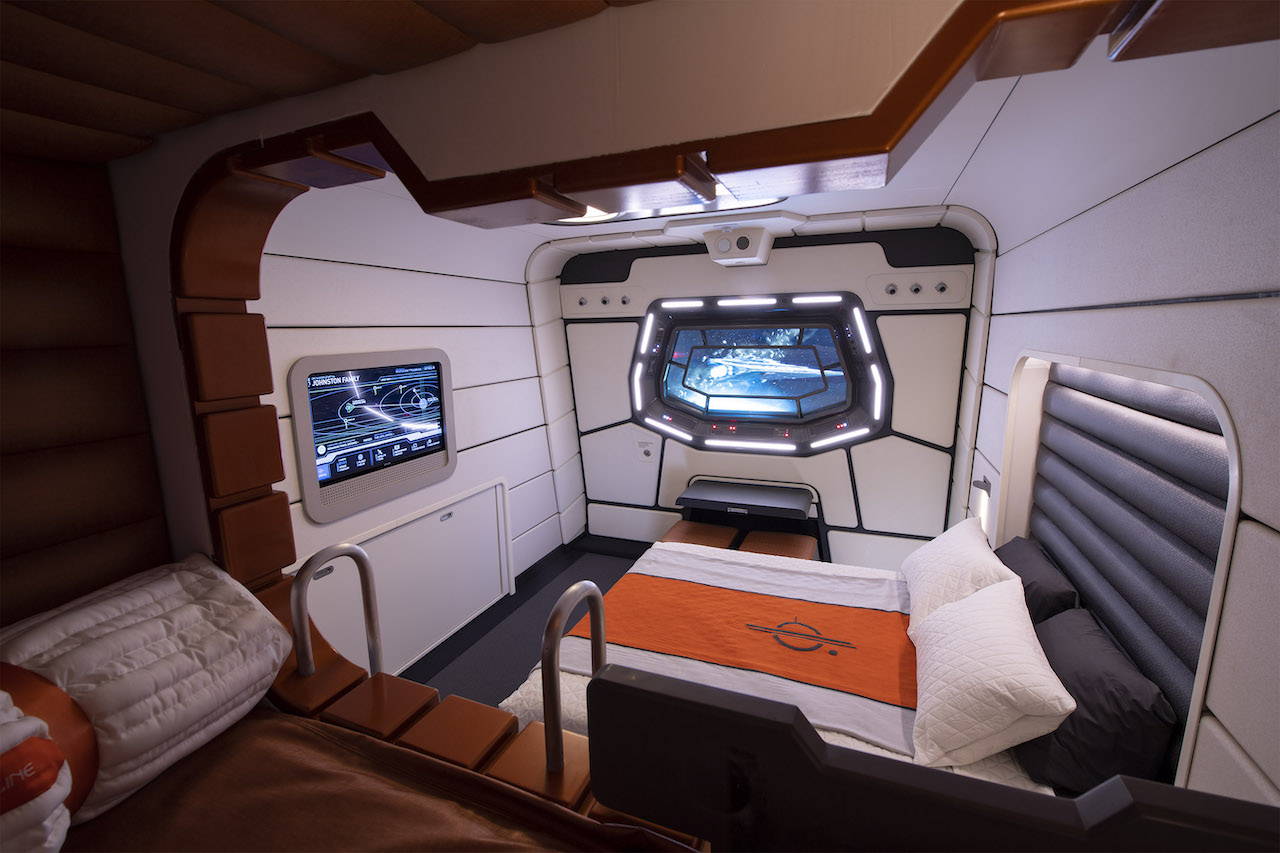 "In a galaxy far, far away, progress continues at Star Wars: Galactic Starcruiser, where guests will live aboard a starship for a 2-day, 2-night experience. Unlike any typical cruise, though, you can become the heroes of your own Star Wars story in a new type of immersive experience that only Disney could create.
Guests will cruise the galaxy in style aboard the Halcyon, known for its impeccable service and exotic destinations. Onboard, you'll stay in well-appointed cabins, experience onboard dining, make a planet-side excursion to Black Spire Outpost on Batuu and much more. Learn more in our earlier story."
The Star Wars: Galactic Starcruiser currently has no opening date, but construction is continuing along just outside Hollywood Studios with no signs of significant delays.
If you liked this article make sure to check out our storehere, and use LOSTBROSBLOG for 10% off your first order!