Gaston and LeFue are getting an origin story! The Hollywood Reporter reports that a spin-off series to the 2017 live-action film is in the works.
The team at Disney+ is joining forces with Once Upon a Time creators Eddy Kitsis and Adam Horowitz as well as stars Josh Gad and Luke Evans for a Beauty and the Beast prequel series to the 2017 feature film. The untitled series will be a six-episode musical event, with composer Alan Menken in talks to return as well.
Note that Josh Gad and Luke Evans, the live-action actors of Gaston and LeFue, will both return for the series. The antagonist and the comic relief of the film go hand in hand and tis series is sure to be a hit!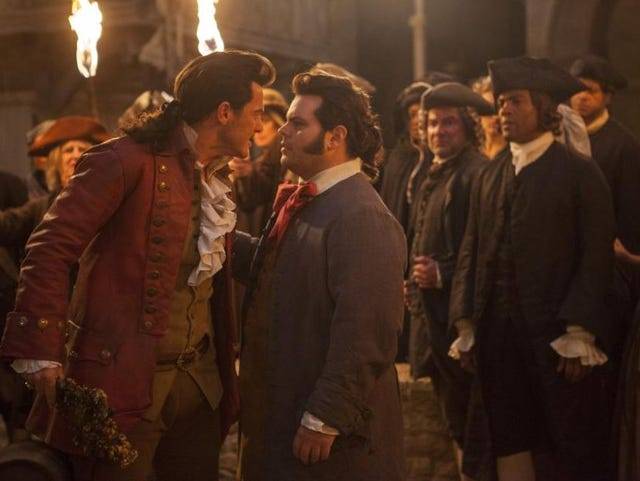 The series will take place before the story of Beauty and the Beast, making the series a prequel. No other stars from the film — like Emma Watson and Dan Stevens — are currently attached, though sources say there is a possibility that they could pop in for a guest spot.
Kitsis and Horowitz will serve as showrunners alongside Gad. Evans, Gad as well as Kitsis and Horowitz will all exec produce. Gad, Kitsis and Horowitz will all write scripts. ABC Signature Studios is the studio on the series. Released in 2017, the live-action Beauty and the Beastfeature grossed more than $1 billion at the worldwide box office.