This Monday we're dropping our all-new Drink Around the House sweater, and to celebrate we're having an Instagram Live party with all of you to make some drinks and have our own Drink Around the House Tour! We came up with some Disney Parks inspired drinks and wanted to share some of our favorites so you can drink along with us this weekend!
Pina Colava - The Wave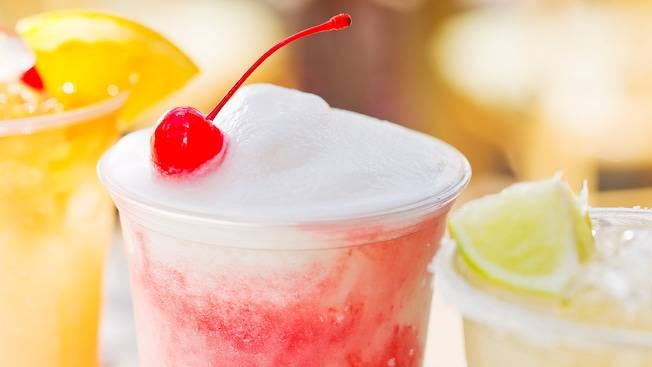 The Pina Colava from The Wave at the Contemporary is essentially just a pina colada with a raspberry twist. The recipe is insanely easy to make at home and makes for a perfect frozen homemade cocktail!
Ingredients:
1 ounce Island Oasis Raspberry Puree
Ice
3 ounces Pina Colada Mix
1.25 ounces Bacardi Razz
Pineapple Wedge
Instructions:
In a blender, blend the ice, Bacardi Razz, and Pina Colada Mix.
Pour Raspberry puree into the bottom of the glass.
Pour Pina Colada mix over the puree.
Garnish with pineapple wedge.
Moroccan Sunrise - The Morocco Pavilion at Epcot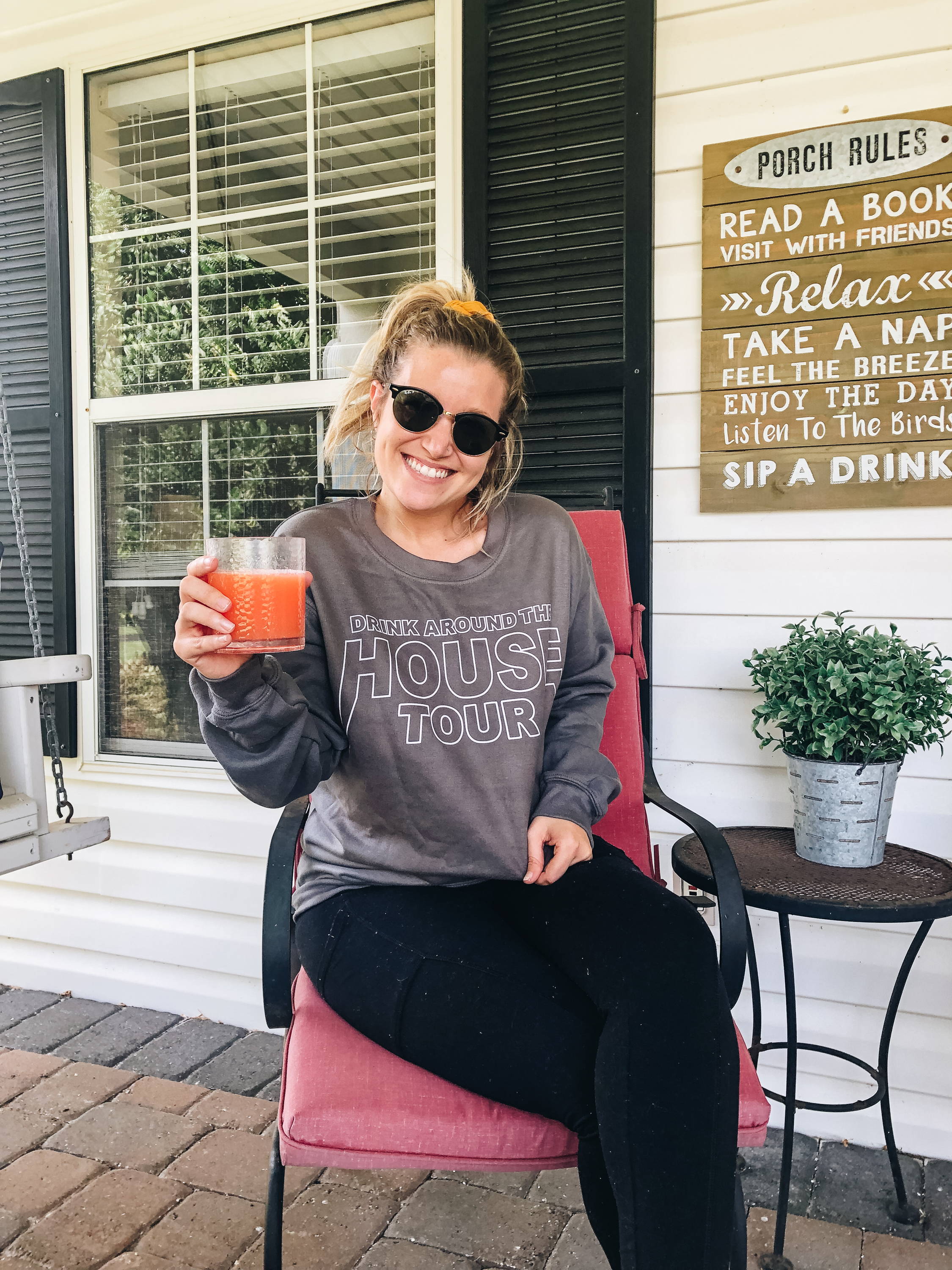 This non-alcoholic offering is one of our all-time favorites from Spice Road Table and other restaurants around the Moroccan Pavilion at Epcot! It's another insanely easy recipe and makes for a great refreshing non-frozen drink!
Ingredients:
Pineapple Juice
Strawberry Water
Orange Water
Instructions:
Combine equal parts pineapple juice, strawberry water, and orange water in a medium sized cup and enjoy!
MimosaFlight - Shimmering Sips Booth at the Epcot Food and Wine Festival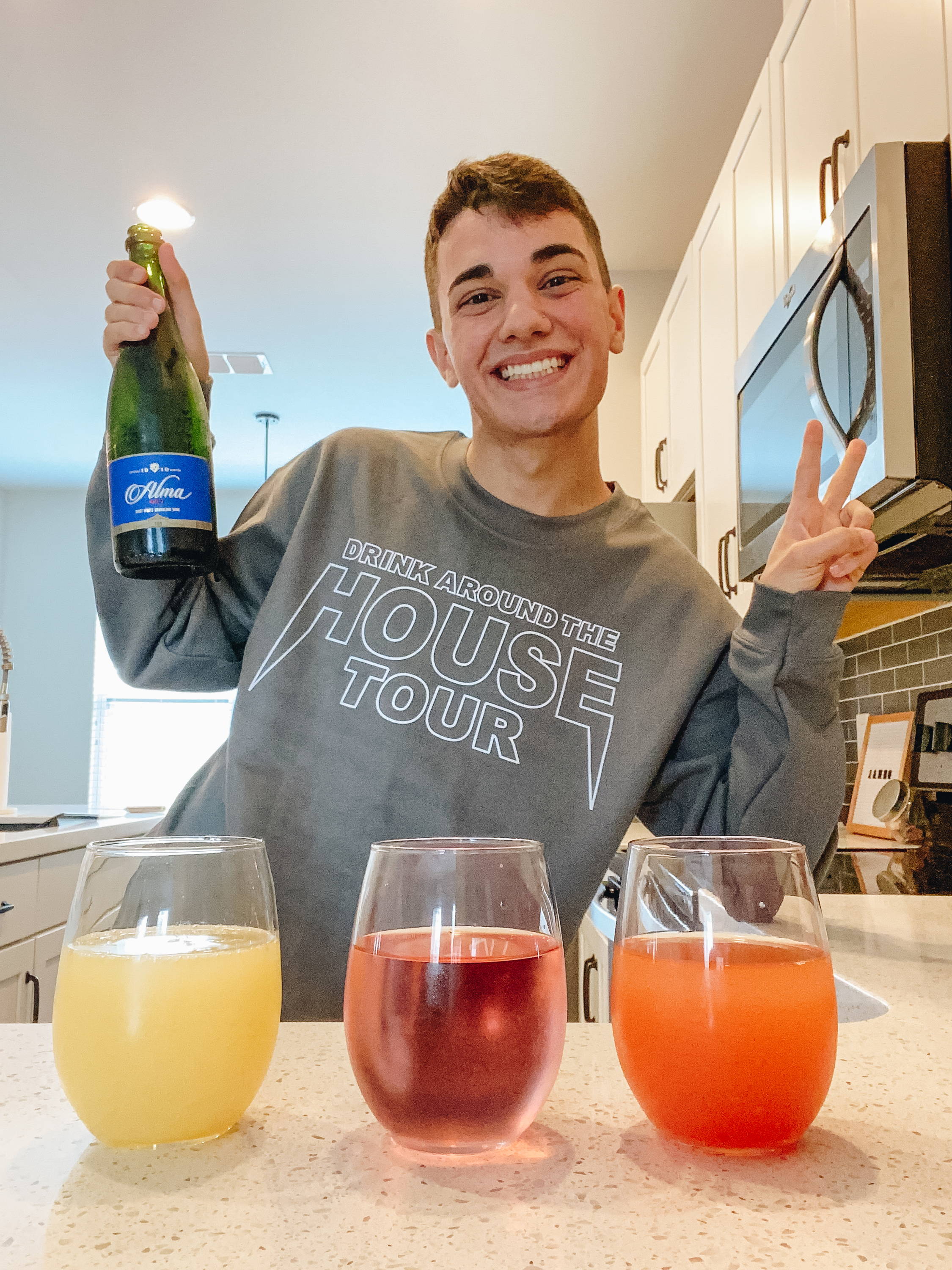 Yet another easy yet delicious recipe is the mimosa flight from the Shimmering Sips booth at the Epcot Food and Wine Festival! We made our own Tropical, Blood Orange, and Key Lime mimosas!
Ingredients:
Champaign
Pineapple Juice
Guava Juice
Orange Juice
White Cranberry Juice
Strawberry Juice
Instructions:
Fill two of your glasses with three parts champaign, fill the remaining glass with three parts Key Lime Sparkling Wine.
Top the first champaign glass with Orange Juice to complete your Blood Orange mimosa
Top your second champaign glass with Guava Juice and Pineapple Juice to complete your tropical mimosa
Top your Key Lime Sparkling Wine glass with White Cranberry Juice and Strawberry Juice to complete your Key Lime mimosa
When in Doubt, Beer!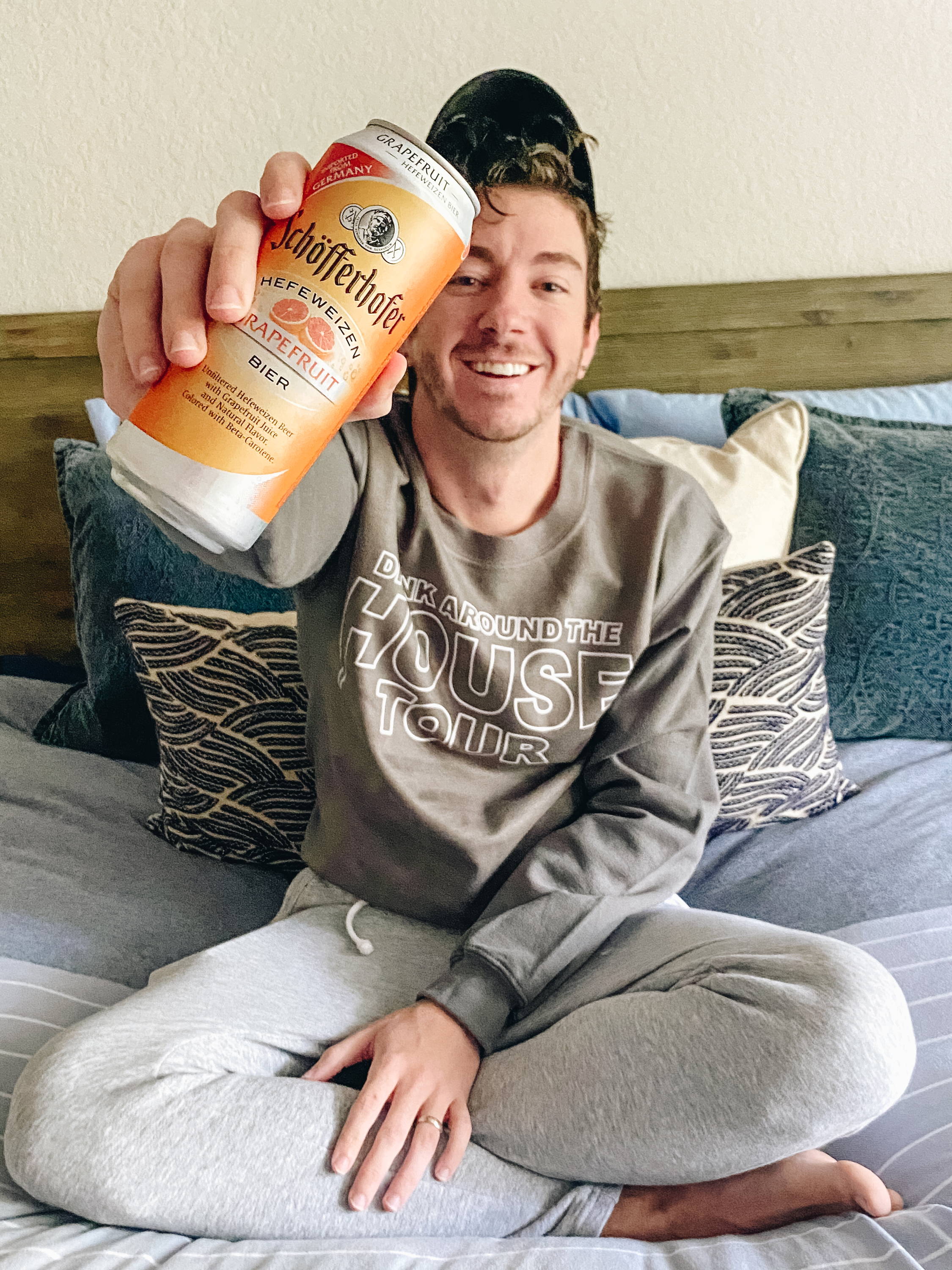 Sometimes you just don't have the ingredients, time, or energy to put together your own cocktail. When that happens, we always resort to just chillin with a beer, cider, or seltzer that you can find at Disney World! We channeled some Germany Pavilion at Epcot vibes and sipped on this Schofferhofer Grapefruit Hefeweizen that can be found at both Epcot, and our local Publix!
Ingredients:
Instructions:
Pop that bad boy open
Find a chill spot in your home
Enjoy!