Goofy is no doubt my favorite member of the Fab 5. He's genuine, sweet, and.. well… just downright goofy! In honor of Goofy's birthday (which happened to be yesterday), I wanted to highlight some of the goofiest moments he's given to us in his 88 years as part of the Disney family. From the classic Mickey shorts that were released before cartoon even had color, to the modern-day Mickey shorts where Goofy kinda looks like a bum, to his full-length classic movies, Goofy has played the comic relief in so many cartoons that we've grown to know and love. Let's take a look!
A GOOFY MOVIE
If you know me at all, you know that I LOVE A Goofy Movie. It's hands-down my favorite movie of all-time. It has the sweetest storyline, lots of silly drama, but most of all, it's just really funny. Goofy truly puts the "Goof" in A Goofy Movie. It's hard to pick just one stand-out Goofy moment from this movie, so I'll pick a few. The Bigfoot scene is hilarious and will always stand out as one of the most important father-son moments in cartoon history. Lester's Possum Park is equally weird and hysterical and pays homage to a Disney Parks favorite, the Country Bear Jamboree. And, my personal fav, the infamous I2I scene will always be a shining example of how crazy, yet also sweet Goofy is.
AN EXTREMELY GOOFY MOVIE
You knew it was coming.. Since A Goofy Movie is my favorite, the sequel obviously has to be included too. This movie is a little less Goofy than its predecessor, but still extremely goofy in every sense (these puns just write themselves). It proved that Goofy is a cool dad.. okay maybe not, but it shows the more caring, yet equally zany sides of him. Bringing out an all-too-real side of himself at the beginning is also refreshing, but then when he heads to Max's college, chaos ensues. (I mean… Goofy's grand entrance to his son's class is ridiculous. That outfit. The afro.. Only Goofy lol)
"HOW TO PLAY BASEBALL"
Ah.. a classic. Who doesn't remember the old-school short films that would come on Disney Channel when we couldn't sleep? These films feature a narrator explaining all of the rules to poor Goofy, who turns out to be.. just not that athletic. Listening to the narrator just isn't enough with Goofy's many inadequacies. Putting on skis turns the Goof into a pretzel, playing golf results in a bull chasing him, learning self-defense spirals into him knocking himself out. While these are all "classic Goofy," the best one in my opinion is definitely "How to Play Baseball." This short truly showed Disney's Goofy vs Goofy nature, allowing him to play each role, growing into his own character and giving him the wide-ranged personality he has today.
POTATOLAND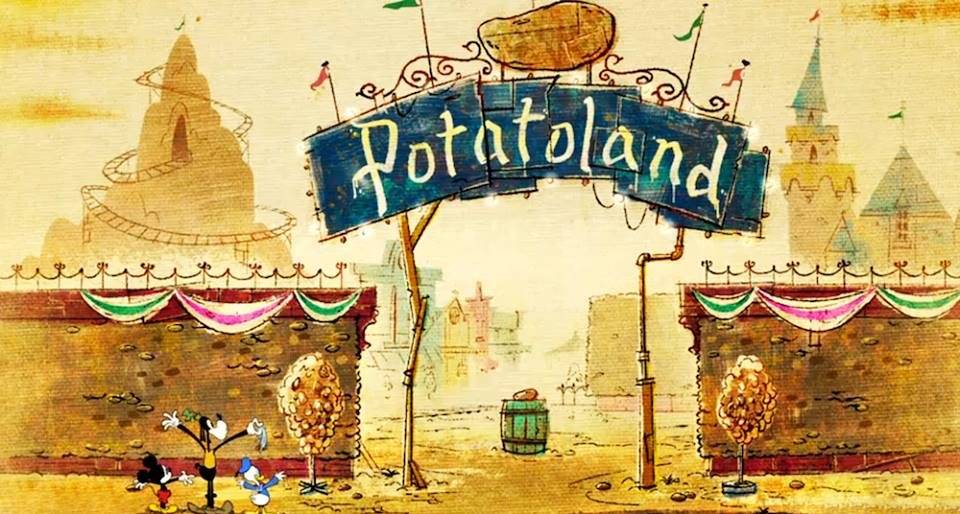 And last, but not least.. POTATOLAND!!! Goofy's shining moment is definitely Potatoland. This hysterical short highlights the famous trio's trip to (what he thinks) is a potato-themed theme park, but turns out to be the state of Idaho.. leave it to Goof to confuse those two. Mickey and Donald just don't have the heart to tell him that Potatoland doesn't exist, so, with the help of a few really great friends, it came to life. Goofy wakes up in the newest Disney theme park, Potatoland.. and yes, it's obviously a Mickey-built theme park, so you know it's pretty legit. I know it all sounds a little out there, but trust me… if you haven't seen it, watch it. Now. And enjoy Potatoland in all its glory. It's my favorite Mickey short ever, and definitely one of Goofy's silliest moments of all time.