Today I get to talk about something I miss more than I probably should.. Disney Park FOOD! In honor of our all-new "Why Is The Rum Always Gone?" Tee and NEW "Tropical Hideaway Tee" which both drop this Monday at 10 AM, I decided to round up my favorite snacks in Adventureland!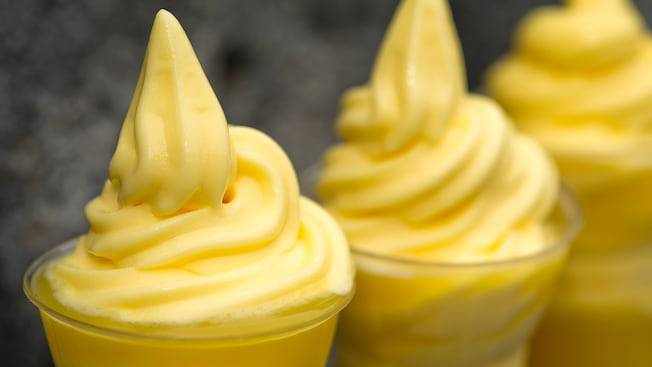 You all know and love it. DOLE Whip! This is an absolute must for me almost every time I adventure in Adventureland. For $4.99 you can enjoy the DOLE Whip Cup, but the Pineapple Upside Down Cake is worth the extra $2.00!
Tortuga Tavern - Rum Cake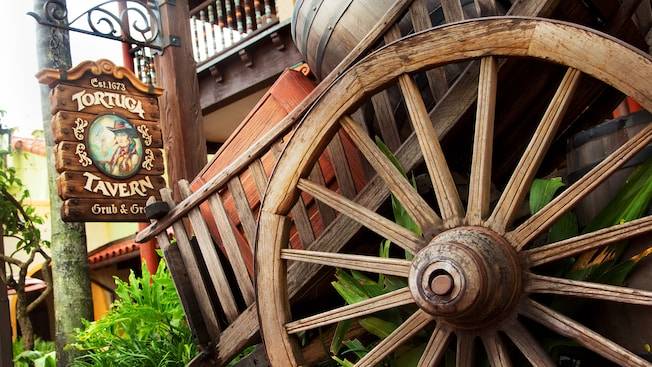 Another great sweet snack is the Rum Cake at Tortuga Tavern. I am not the biggest fan of the savory food here but this dessert definitely makes the list today, especially since it only costs $3.99.The cake carries hints of spice and the rum flavor actually comes through quite nicely. You can't go wrong with a spiced cake and a caramelly sauce over the top. Mmm ok, I want this right now!
Skipper Canteen - S. E.A. Shu Mai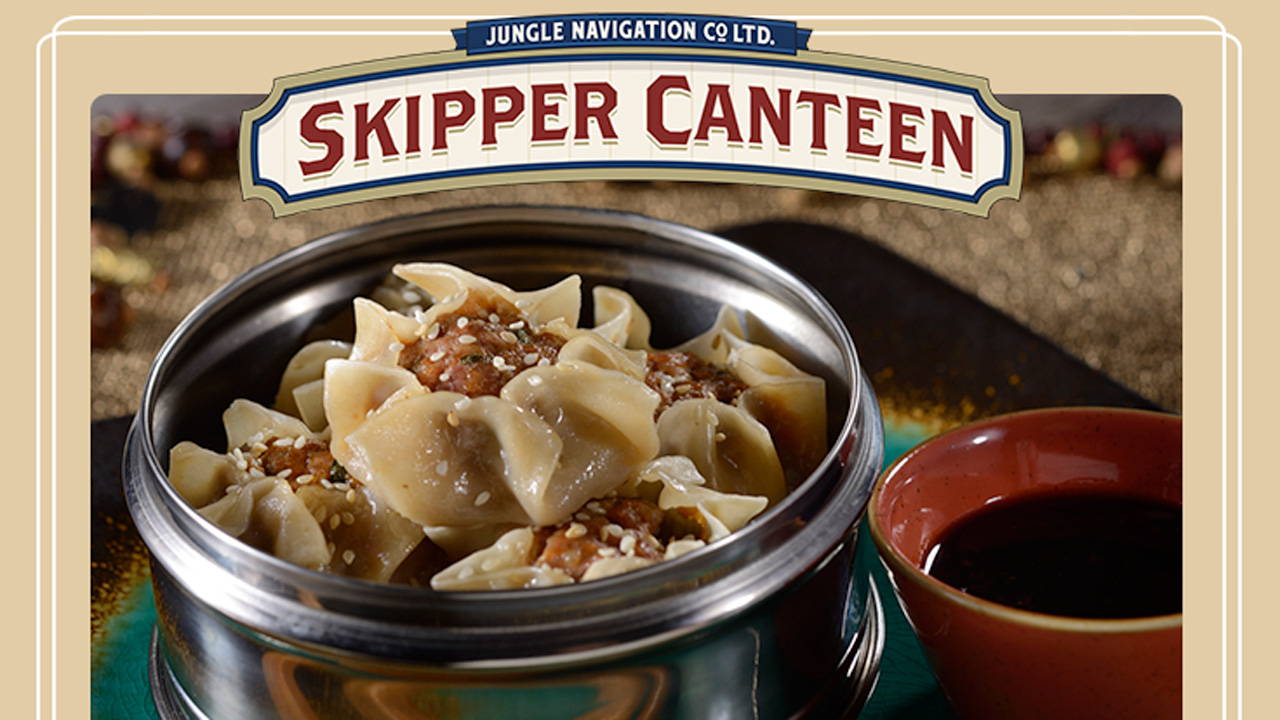 Ok, so this technically may not qualify as a snack, but it is an appetizer so kind of in the same ballpark. If you've never been to Skipper Canteen then you are definitely missing out. This is my favorite restaurant at the Magic Kingdom. From the atmosphere to the food, I love everything about this restaurant. The S.E.A. is a legendary blend of Pork, Shrimp, Edamame Beans, and Spices wrapped in Gyoza Skin then steamed. It may be a bit pricier at $13.00, but trust me, you just can't go wrong with this.
Sunshine Tree Terrace - FOMOsa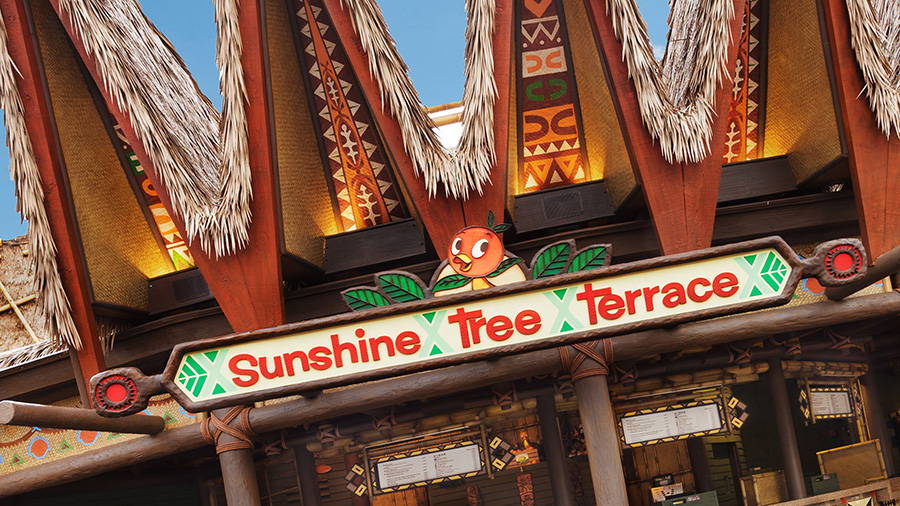 Most people stop by the Sunshine Tree Terrace for the Orange Swirl, but I am a bigger fan of the FOMOsa! Sparkling Apple Cider served with DOLE Whip Orange Soft Serve for $5.99.. I mean come on! The combinations of these flavors are so refreshing on a hot park day.
Egg Roll Wagon - Cheeseburger Spring Rolls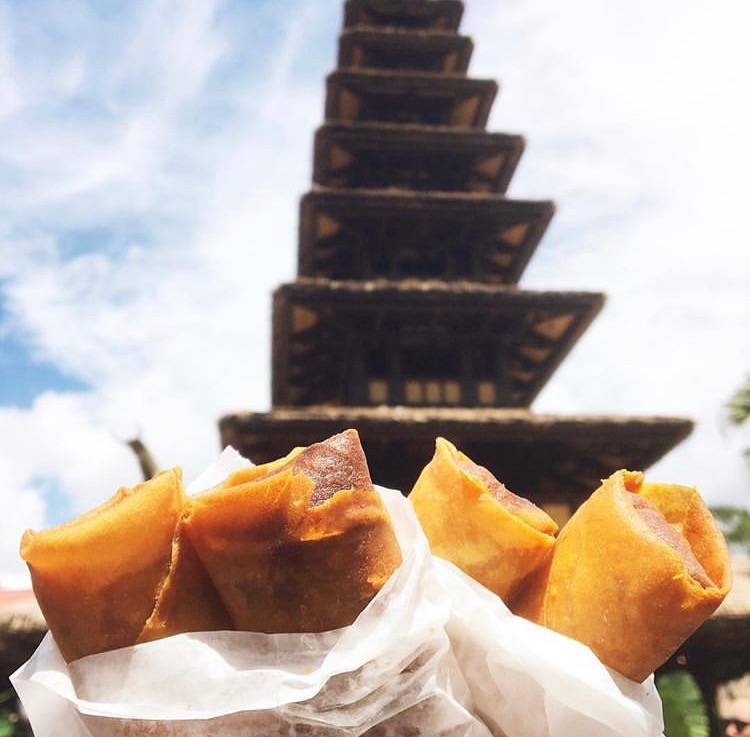 MY ALL TIME FAVORITE SNACK AT THE MAGIC KINGDOM! I really needed those caps to emphasize how much I love this snack. Haha! I don't know why I am so obsessed with these things. They are just SO good! You get two for $4.50, but that can include the Seasonal Roll as well. The Pepperoni Pizza Spring Rolls and the Buffalo Chicken Spring Rolls are honestly just as good.
Well, there ya have it! Next time you're adventuring in Adventureland make sure to try one of my favorite Adventureland snacks. And be sure to pick up our NEW Why Is The Rum Always Gone Tee and NEW Tropical Hideaway Tee this Monday 5/4 at 10 AM EST!