There's nothing more convenient during a hot busy day in the parks than grabbing a quick lunch and pushing on to finish the rest of your daily touring plan. As great as sit-down meals are, they're a time investment and can really cut into the rest of your time in the park. Quick-service gets the job done in half the time and, as we've seen recently with Regal Eagle Smokehouse, provides great quality meals at a better price point. Sure chicken nuggets and burgers are a go-to park favorite but Disney offers so much more than just that at almost all of their quick service locations. From eating your way around the world and indulging in unique cultural favorites at Epcot, to feasting on outer-planet delicacies at Satuli Canteen or Docking Bay 7, there are hundreds of themed, unique quick-service dishes to get you away from nuggets and burgers. We compiled a list of some of our favorite quick services from each park around Walt Disney World to help you step out of your comfort zone and try something new!
Pecos Bill Tall Tale Inn and Cafe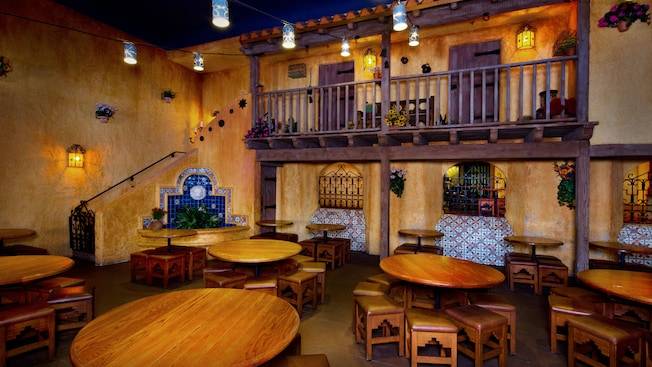 Magic Kingdom has a pretty horrific lineup of quick-service options to begin with, but Pecos Bill Tall Tale Inn and Cafe stands out amongst the rest. With an incredibly in-depth backstory, an insane amount of seating, and a pretty memorable menu, Pecos Bill is a winner at Magic Kingdom. The portion sizes for each dish are always considerably large, and the infamous topping bar allows for further customization of the dishes. The queso is also some of the best we've had at Disney. The option to sit outside also allows for a great spot to view the parade while enjoying a late lunch, or the massive indoor seating allows for a great spot to cool off and relax. When the rest of the quick service options in the park are as bad as they are, Pecos Bill is a must-do for a quick service meal!
Sleepy Hollow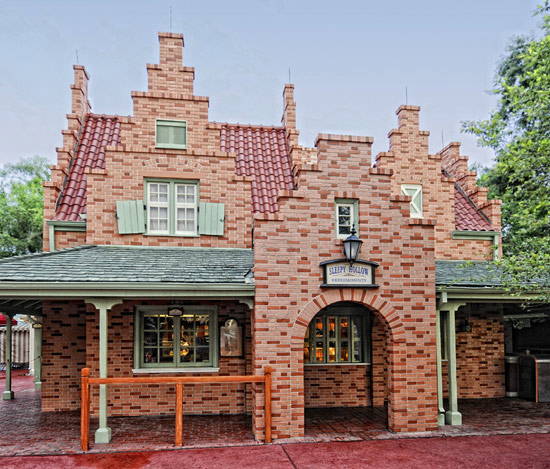 Sleepy Hollow is our go-to breakfast quick-service. The menu is small, but the dishes are solid. We LOVE the Nutella Waffle, and the addition of the Crispy Chicken makes for a quick handheld snack with tons of flavor. The Breakfast Waffle is another favorite, and besides Starbucks, it's really your only option for breakfast at Magic Kingdom.
Overall Magic Kingdom's quick-service locations are by far the worst on property, and we can really only recommend Sleepy Hollow for breakfast and Pecos Bill for lunch and dinner. If spending a whole day at the park, we recommend choosing at least one table service restaurant for a meal so you can stay away from the other quick services in the park.
Epcot is the home of festivals. And when there's a festival happening at Epcot, we can really only recommend trying all the unique cultural dishes from the festival booths. 2-3 dishes from festival booths can easily equate to a full lunch, so this is our go-to plan for lunch during festival season. However, there aren't always festivals happening at Epcot, and these are the quick-services we love to hit during non-festival time.
Choza de Margarita
The semi-new outdoor quick-service in the Mexico Pavilion serves up more than just fire margaritas, they easily have the best tacos on property and the prices have always been insanely good for the portion size you get. We haven't had a single bad food item form Choza de Margarita yet. Every item has so much flavor and when you combine good food with good alcohol, you can't go wrong!
Les Halles Boulangerie-Patisserie
The great thing about Le Halles is that there's an option for everyone. With items ranging from bakery snacks to French-inspired sweet treats, to larger and heavier lunch items, it's easy to please everyone in your party with Les Halles. The other great thing is that each item keeps a standard of high quality and uniqueness of what you're eating. Our favorite on the menu is the Bacon Roll. One of our favorite things to do is take our snacks to-go and wander around the (fake) streets of France!
Sunshine Seasons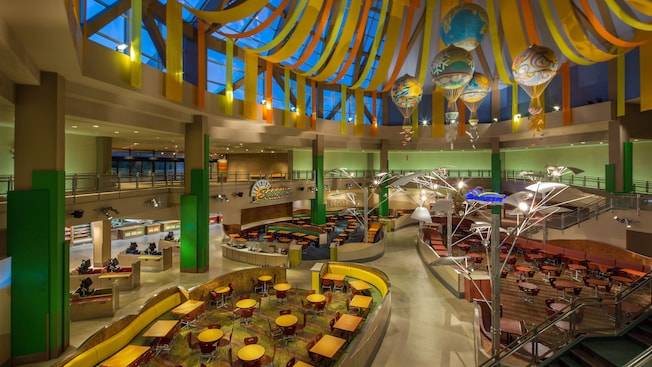 Ah yes, the gorgeous Sunshine Seasons. One of the only quick-service locations left in Future World. While not every single item on the Sunshine Seasons menu is amazing, there is a massive selection of items to chose from, and there are certainly some hits within the offerings, like the Mongolian Beef which is a personal favorite. Similar to Pecos Bill, there is a ton of seating available within the quick-service, however with so many other things to do in the same building (Soarin, Living With the Land, ETC.) it can often be extremely crowded and loud. We highly recommend this one for either breakfast or lunch, but we'd recommend trying something else for dinner.
Regal Eagle Smokehouse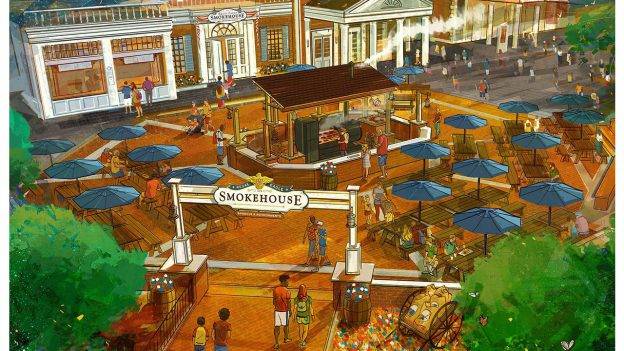 The newest Epcot quick-service offering is possibly the best one they've done yet. Our full review can be found here, but this one is defiantly a highlight. The menu is all barbecue based, but everything we had was enjoyable, including the plant-based burger which was possibly the best thing on the menu. There are also various sauces to compliment each dish, and they go along with the restaurant's Muppets theme. Regal Eagle also has Epcot's only unlimited refillable soda fountain which is a huge plus, as well as the insanely large seating areas both inside and out.
Docking Bay 7 Food and Cargo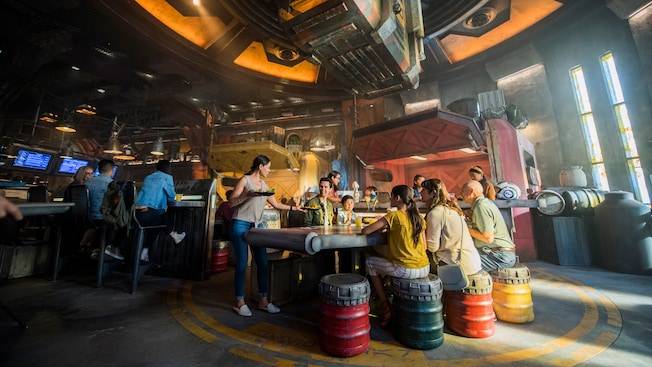 Docking Bay 7 is the latest quick-service location at Hollywood Studios in the new Star Wars: Galaxy's Edge. The menu has extremely well-themed items (for example, fried chicken is referred to as "fried Edndorian tip yip" here). The restaurant uses fried tip yip in almost all their items, but it works well in each. Roasted Endorian Chicken Salad and Batuuan Beef Pot Roast are both favorites here, and of course, the overall experience is memorable.
Ronto Roasters
Just next to Docking Bay 7 is Ronto Roasters. While the lunch and dinner offerings are insanely highly-priced for what you get, we do love the breakfast rotor wrap and believe it's the best breakfast offering in the park, and arguably Disney's best quick-service offering. The Ronto Breakfast Wrap does have a new challenger in Galaxy's Edge with the new Milk Stand Breakfast, which we loved. but we do think the Ronto Breakfast Wrap still reigns supreme here.
BaseLine Tap House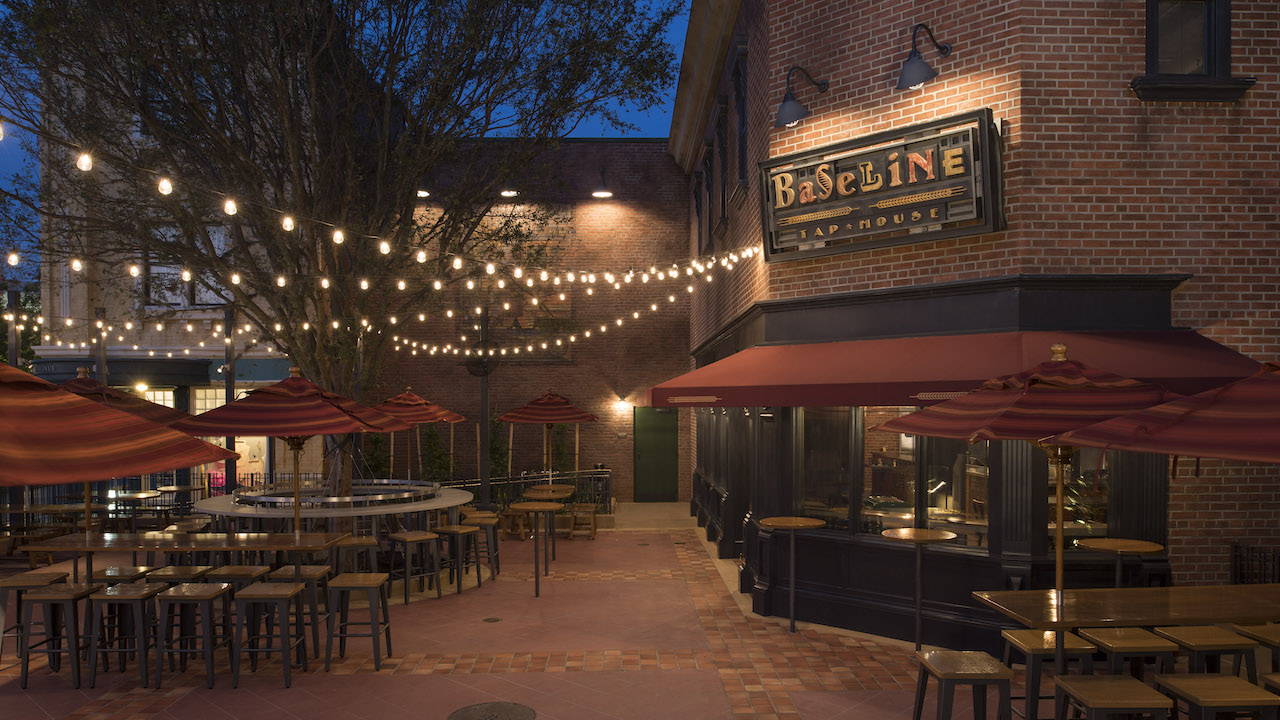 BaseLine Tap House is an absolute hit amongst Hollywood Studios Guests. The bar has a vibe that is extremely difficult to pull off within a theme park, but BaseLine does it really well. They play good music, the service is great, and the beet list is fantastic too. As for food, we love the cheeseboard which comes with a generous portion for the price. The steak pastry is also incredible and if you add the pretzel to the mix, it creates a perfect trio for lunch for two. While BaseLine is more of a bar/snack menu rather than a full restaurant menu, we still go here for lunch often and can't get enough!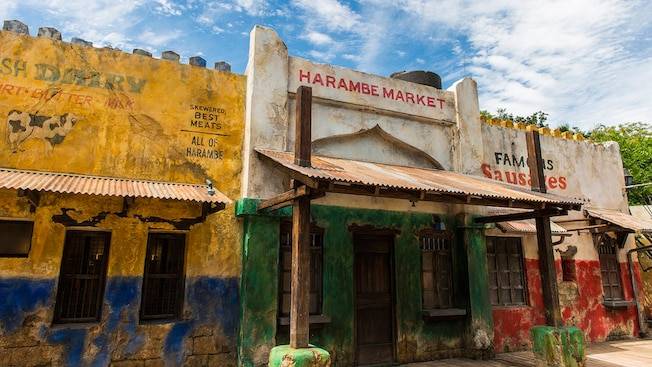 The theming around the Harambe Market area is incredible. We love that you can order different foods from each booth to resemble a real market. The Gyro and the Ribs are both favorites. Harambe Market defiantly has one of the most adventurous menus at Disney World and we think it works really well. We highly recommend hitting Harambe Market for lunch at Animal Kingdom.
Satuli Canteen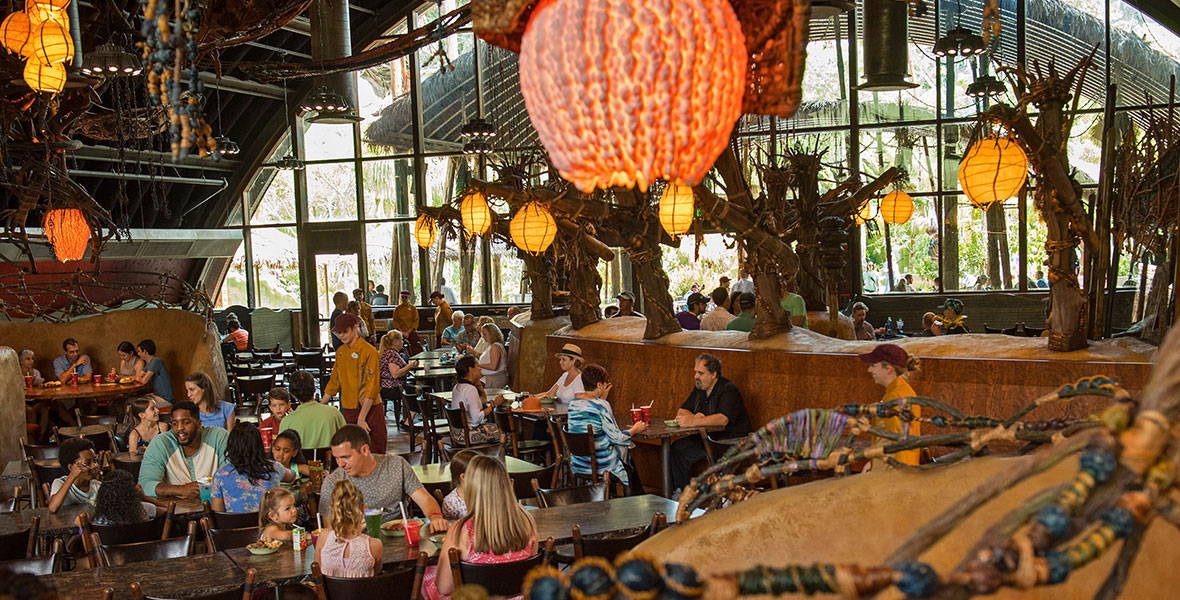 Satuli Canteens create your own lunch option is a great new way to get exactly what you want. It's a people-pleasing style of service, and the quality of the ingredients has always been extremely fresh and overall fantastic. They also have great vegan options, and the dishes tend to be lighter which will help keep you going throughout the park day. The price point is a little hight than the average quick-service but you certainly get what you pay for at Satuli Canteen.
Yak and Yeti Local Foods Cafe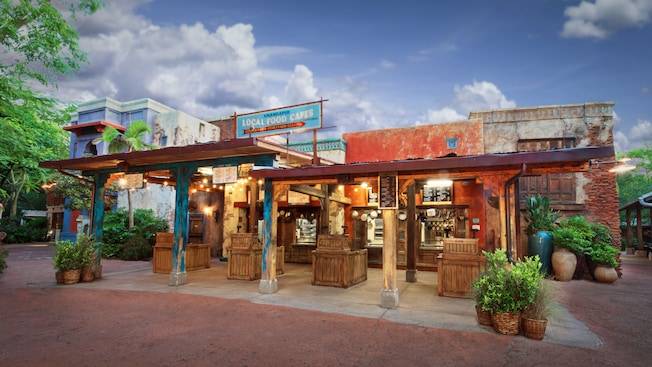 Built into the side of the Yak and Yeti table service location is a quick-service location. Honestly, we think this could be the best quick-service location on Disney Property. The high-quality Asian-inspired food is so much more than just "theme park Chinese" while maintaining a menu that most people are already accustomed to. If Gyro Meat or African Ribs from Harambe Market are too adventurous for you, chose Yak and Yeti Local Foods Cafe instead! PRO TIP - a side of rice is a great, filling, cheap snack!
That wraps up our master list of every quick-service location we love on Disney Property. Food quality seems to be on the rise around quick-service locations at Disney, and the mobile ordering system creates an even quicker dining experience with an express checkout.
What are your favorite quick-service locations around Disney property? Let us know in the comments below!
If you liked this article make sure to check out our store here, and use LOSTBROSBLOG for 10% off your first order!