Valentines day 2020 is rapidly approaching and all of us here at The Lost Bros want to help you and your special someone celebrate with the best day ever at Disney! We all got together and made a list of the cutest things you can do around Disney World without needing to spend money on a ticket into the park! These are our ideal Disney dates around Disney property and we hope you love them as much as we do! Let's get started.
Movie night at the Boardwalk

The Boardwalk is already insanely romantic and for Valentine's Day, they turn it up a notch and show a Valentine's Day themed movie on the lawn! We thought to bring a picnic, or stop at one of the quick service locations around the Boardwalk, and grab some food. Then, head to the lawn for a romantic dinner while people watching. After the sun goes down, the inflatable big screen will make its way to the lawn where you can enjoy the movie of the night with your loved one. If you're not ready for the night to end after that, hit up Jellyrolls or Abracadabar for a few drinks and some nightlife!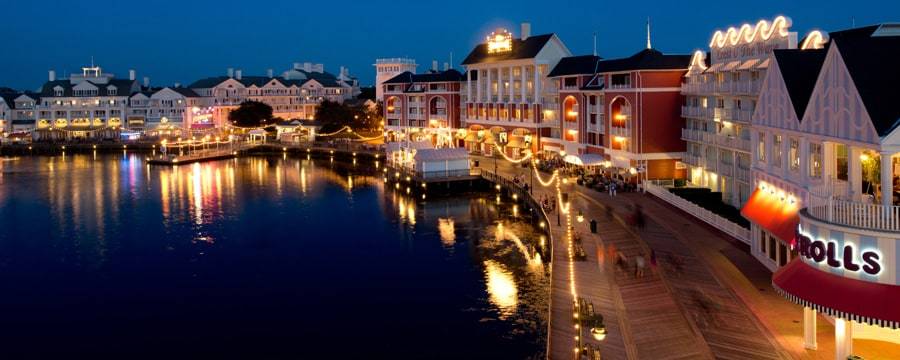 A Recreation Date at Wilderness Lodge

Wilderness Lodge is home to some of the best recreation options at Disney and if you're looking for a more unique Valentine's Day outing, consider heading to Wilderness Lodge or Fort Wilderness Campgrounds to rent bikes, boats, or tennis rackets! You can also go for a run around Fort Wilderness, or take advantage of the various fitness options around the grounds. You can top off the day with a dinner at Trails End if you're at Fort Wilderness, or Artists Point at Wilderness Lodge, finished off with Magic Kingdom's Fireworks from each resort's respective marinas. This is a super unique, yet healthy take on Valentine's Day that we think could make for a great day!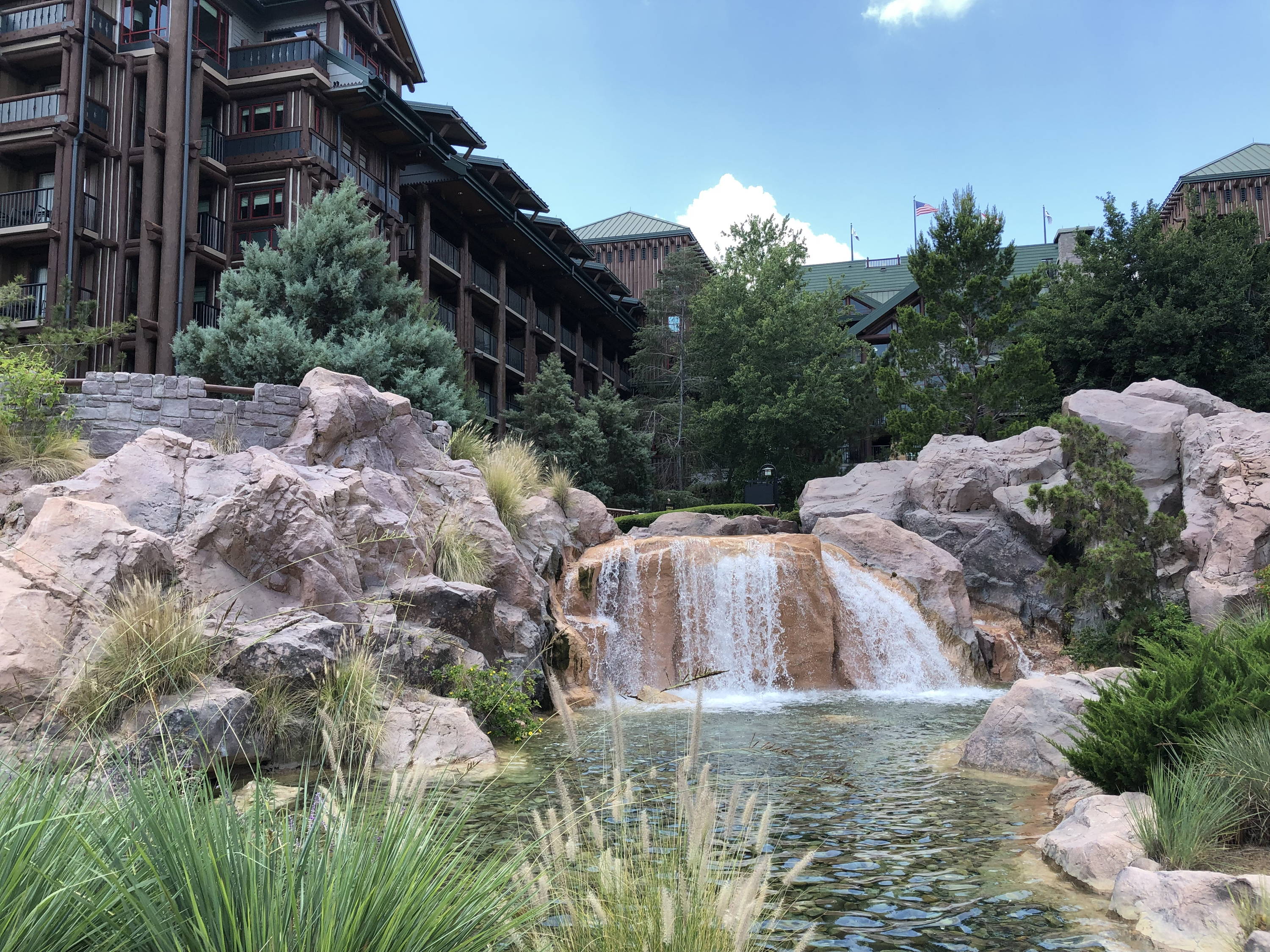 Dessert and Fireworks at the Grand Floridian

One of the more romantic date options we thought of was drinks, dessert, and fireworks around the Grand Floridan Resort. We already highlighted some of our favorite romantic restaurants and bars for Valentine's Day, so why not combine them and make an entire night out of it! Start at Enchanted Rose with some cocktails and light appetizers, then head to Narcoossee's for an elegant dinner on the water finished off with dessert. Finally, head to the Grand Floridian beach where you can sit and people watch the night away before viewing the Magic Kingdom Fireworks! This is the perfect way to celebrate a romantic Valentine's night out and if you're looking to extend your Valentine's Day into a day-long outing, head to Magic Kingdom during the day time and hit some rides before hand!
Dinner and a Hot Air Balloon Ride at Disney Springs

Disney Springs hosts a TON of romantic date night ideas. We compiled our top Disney Springs date ideas into one incredible night out on the town. Start with a round of drinks at Jock Lindsey's Hangar Bar, or our highly recommended Boathouse Waterfront bar. Next, head to the Aerophile hot air balloon experience to view Disney from the "top of the world" on a romantic trip to the top, and back down again. If you're not quite ready to end the night there, head to the Disney Springs AMC for a movie! Just make sure to choose the dine-in theater option so you have access to the glorious movie theater bar!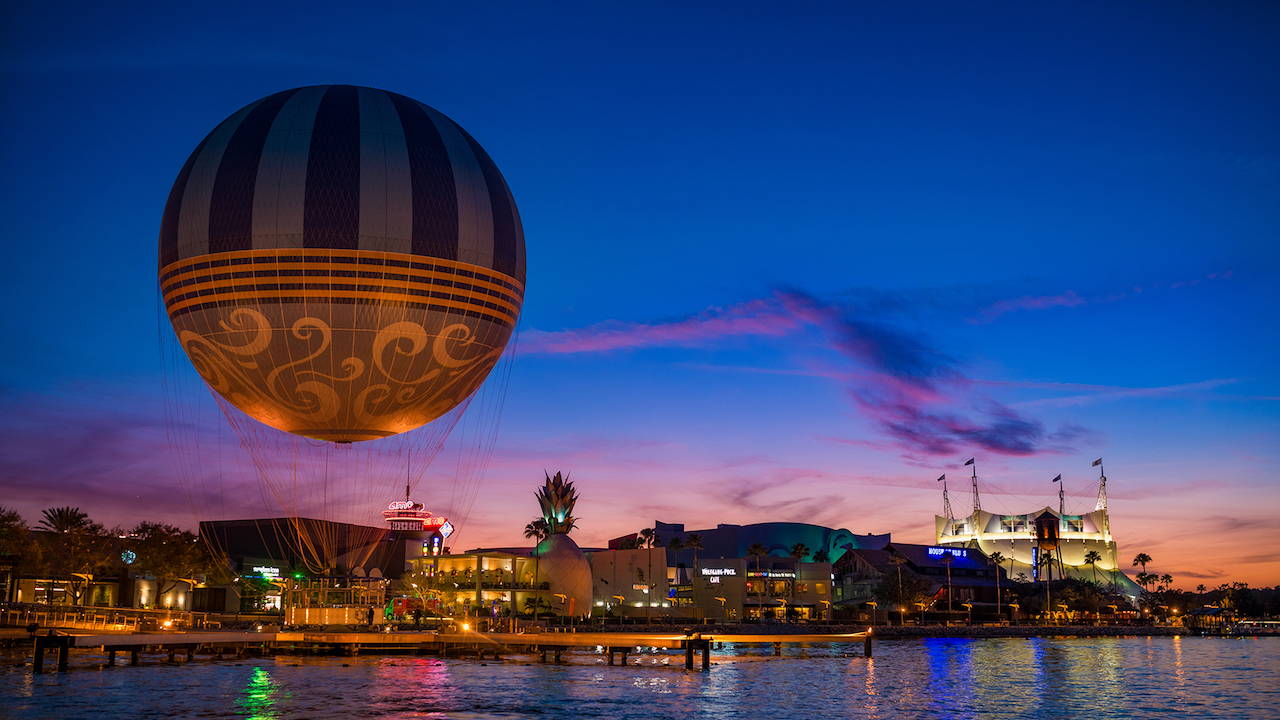 Those are some of our ideal ways to celebrate Valentines Day at Disney World! Will you be trying out any of these ideas with your special someone? Send us pictures of your fun night out on Twitter @TheLostBros and whatever you do, we hope you have an incredible day shared with someone you love!
If you liked this article make sure to check out our store here, and use LOSTBROSBLOG for 10% off your first order!