As we draw closer to the 50th anniversary of Walt Disney World on October 1st, 2021, we got to thinking just how many things you could still find today around the Magic Kingdom that existed on it's opening day back in 1971. We've done all the research so you don't have to and we compiled a list of opening day attractions, stores, and restaurants that you can still find around the park today. Let's check it out!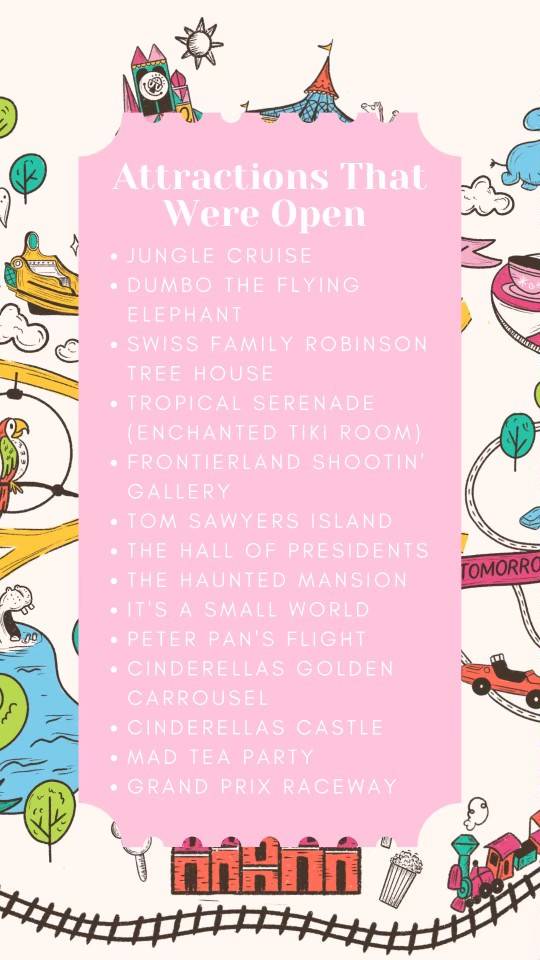 Both then and now, attractions are the main reason why millions of visitors flock to Central Florida from all corners of the world each year. The opening day attractions that are still operating today are legendary attractions that are incased in Disney's legacy. These attractions are the ideas and projects of legends like Tony Baxter, Marc Davis, and of course Walt himself.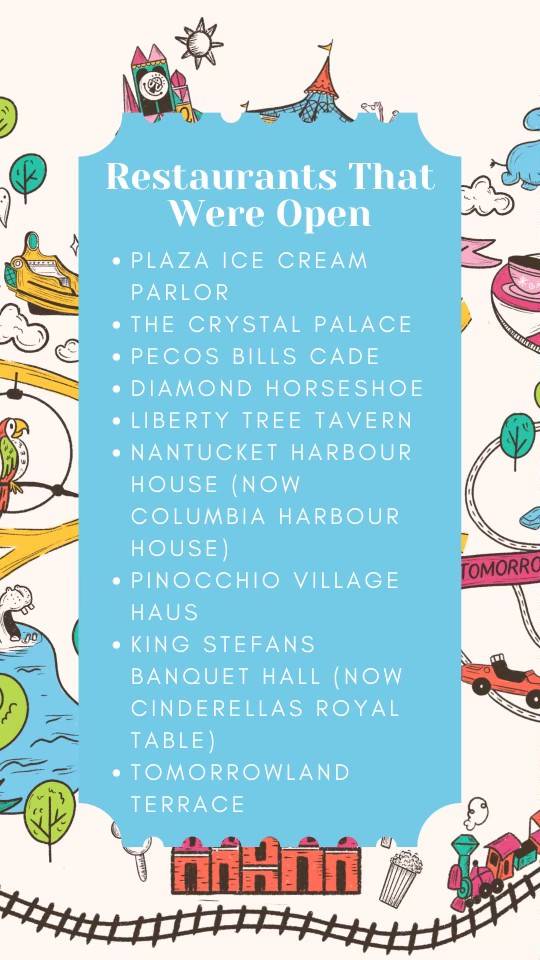 Our list of opening day restaurants is surprisingly longer than expected. Several restaurants we know and love today have seen name changes and facelifts over the last several decades, but we still have access to several OG Magic Kingdom restaurants like Tomorrowland Terrace, Liberty Tree Tavern, and the Plaza Ice Cream Parlor.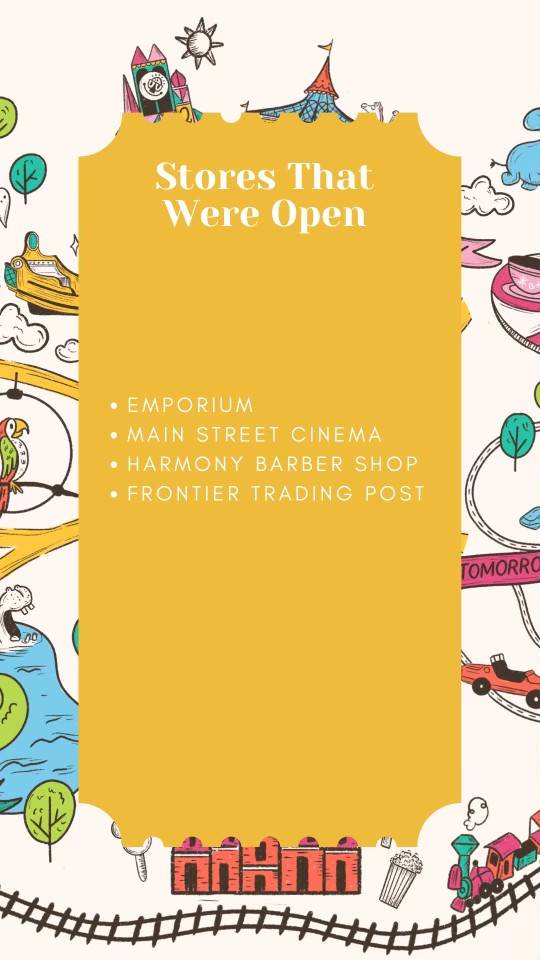 In the 50 years Disney World has been open, one of the most reoccurring things we've wittnessed as guests is price increases. From tickets to merchandise, it seems to happen just about every quarter at this point. Gone are the days where Little Timmy could bring home a stuffed Mickey Mouse plush for 99 cents. However, the store Little Timmy bought it from may still be around today, even now that Timmy is a 40 year old dad. The Emporium, Main Street Cinema, Harmony Barbershop, and Frontier Trading Post are all opening day stores that still operate and sling $20 stuffed Mickey Plushes and limited edition pins to eBay resellers today.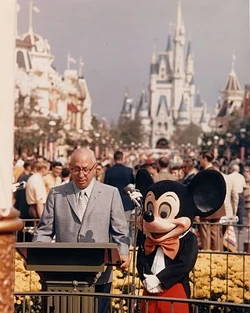 It's no secret that Disney World has evolved over it's 50 year run. Some things have changed for the better, some for the worse. We look forward to new projects on the horizon including Guardians of the Galaxy and TRON, while reflecting and enjoying projects of the past like The Great Movie Ride and Toontown.
So here's to the next 50 years of Walt Disney World!
If you liked this article make sure to check out our store here, and use LOSTBROSBLOG for 10% off your first order!