POG (Passion Fruit, Orange, Guava) Juice is arguably Disney Worlds *second* most famous creation, behind Dole Whip. But now, Disney has combined the classic Dole Whip with the famous POG juice for the ultimate treat, the Polynesian Lava You from Pineapple Lani at the Polynesian Resort! We recently filled you in on every location you could get Dole Whip at Disney World, and to celebrate this new Polynesian treat, we figured we'd show you every place to get POG juice at Disney World! Let's get started.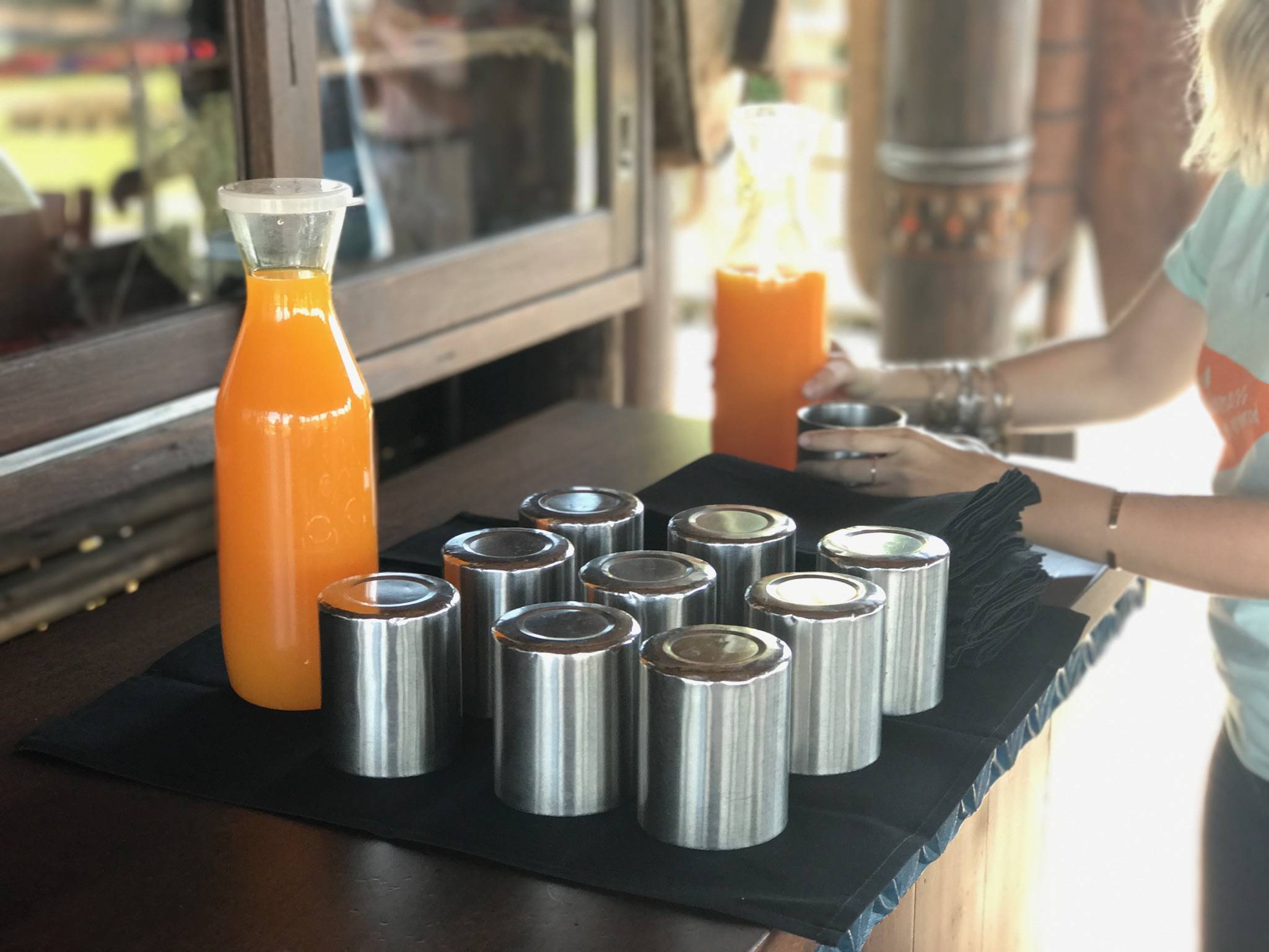 Disney's Animal Kingdom - Tusker House
The character dining location Tusker House at Animal Kingdom offers POG juice (on the menu as Jungle Juice). Tusker House is $42 per adult for breakfast and $55 per adult for Lunch and Dinner. The good news is Jungle Juice is offered for each time of the day and is BOTTOMLESS! We highly recommend trying the famous Jungle Juice at this location because we like to think of it as the "original" place to get the famous juice.
Disney's Polynesian Resort - 'Ohana, Kona Cafe, Pineapple Lani
Over at the Polynesian, there are now THREE locations you can get the famous juice. At Kona Cafe, it's served for breakfast only, and listed on the menu as Liliko'i Juice. Over at 'Ohana, the drink is also served at breakfast and listed as Liliko'i Juice. Finally, the all-new Polynesian Lava You treat can be found at Pineapple Lani, which combines the famous Dole Whip and POG juice, and adds popping candy and coconut rum for a new way to experience the juice. Polynesian is your one-stop-shop for all things POG Juice at Disney World!
Disney's Animal Kingdom Lodge - The Mara, Boma Flavors of Africa
At Animal Kingdom Lodge, the Mara offers another unique variation of POG juice. Offered for Breakfast, Lunch, Dinner, and the late-night dining menu, the Jungle Juice Slushy offers a frozen blend of Passion Fruit, Orange, and Guava Juice. It might be worth stopping by The Mara just for the Jungle Juice Slushy! The classic POG juice can also be found at Boma Flavors of Africa for all meals.
Disney's Fort Wilderness Resort and Campground - Trails End
The famous buffet Trails End at Disney's Fort Wilderness Campground offers POG juice for breakfast only.
Epcot - Garden Grill
Epcot's Garden Grill restaurant offers POG juice for breakfast only. I'd love to know if theirs is made from fruits that were grown from the Land Pavilion!
ETC Locations
The locations listed above always have POG juice offerings, however, there have been reports of many restaurants occasionally having it. We've heard of 1900 Park Fare, and some club level locations around property. It's also important to note that POG juice can be found on Disney Cruise Ships, Disneyland, and Disney's Aulani resort in Hawaii.
Those are all the locations to find POG juice at Disney World! Which variation of POG juice is your favorite? which meal does it go with the best? Have you found POG juice in any other locations? comment below and let us know! Jambo!
If you liked this article make sure to check out our store here, and use LOSTBROSBLOG for 10% off your first order!