The Universal Orlando Resort is the first of the Central Florida theme parks to reopen its turnstiles to the public after the unprecedented closures in March. If you've never been a Universal Orlando fan before, but you've got a theme park itch you need to scratch while you wait for the Disney Parks to reopen in July, here's how to make the most out of one day at the Universal Parks. Disclaimer: we take no responsibility if you end up falling in love and become a passholder before you leave property.
The Universal Resort opened in 1990 with one park, Universal Studios Florida, as direct competition to Disney MGM Studios. The original slogan "Ride the Movies!" still encompasses a lot of what the theme for this park is to this day, with the walkways and streets themed to Hollywood backlot sets. This park should be your first stop of the day. Head in through the gates, and make your first stop at the Today Cafe to grab a coffee and a pastry to take a leisurely stroll down Universal's version of Hollywood Boulevard, a picturesque set of an old Hollywood that never was, lined with palm trees and movie stars. No, really, the movie stars can be found on the sidewalks lining either side of the street as replicas of the Hollywood Walk of Fame stars, and you can usually find roaming meet and greets with Marilyn Monroe, Lucille Ball, as well as some of your favorite characters from pop culture, like Beetlejuice, Doc Brown, and the Scooby Gang (complete with Mystery Machine).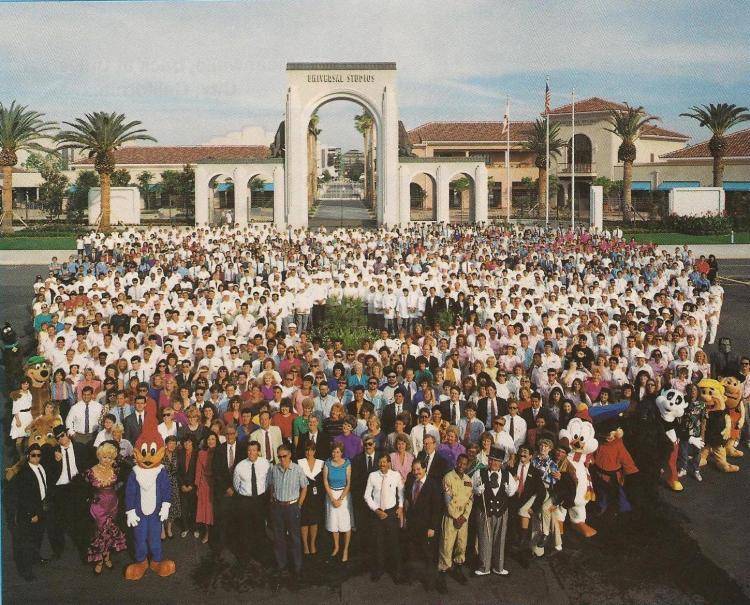 By the end of your walk down the street, finish off your coffee and head to your first attraction of the day, E.T. Adventure. E.T. is the last opening day attraction of Universal Studios Florida still in operation, so it's the perfect attraction to kick off your day. It's a classic story-driven, slow-moving dark ride, with a great sense of nostalgia for the era of theme parks past. You don't have to be a fan of the movie to appreciate its charm, and you'll definitely walk away remembering the smell of the forest in the queue line for the rest of the day, and if they sold a scented candle of this smell, it would definitely be one of the most in-demand souvenirs. Someone also recently pointed out that toward the end of the ride, it looks like ET is completely destroying you in a rap battle so, if nothing else, there's that.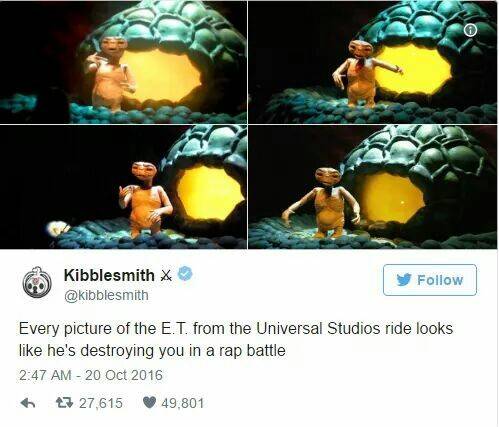 After E.T., the other must-ride attractions at USF that you can't leave without riding are Men In Black: Alien Attack, a dark, shooting style ride (PRESS THE RED BUTTON), Hollywood Rip Ride Rockit, a choose-your-own-soundtrack rollercoaster, and Revenge of The Mummy, an extremely well-themed indoor rollercoaster with some surprising twists and some of the most quotable dialogue (did you get your cup of coffee?!).
The last stop of your time at USF is arguably the best; Diagon Alley. Diagon Alley is one half of Universal Orlando's Wizarding World of Harry Potter, and it looks like it was taken directly from the set of the Harry Potter movies. It's one of the most well-themed and immersive lands you can find in any theme park (possibly only surpassed by Galaxy's Edge), and definitely deserves your time and attention of wandering around and paying attention to the details. If you grew up a fan of the Harry Potter books and movies, this land is a literal dream come true, and it's almost like your Hogwarts letter came after all.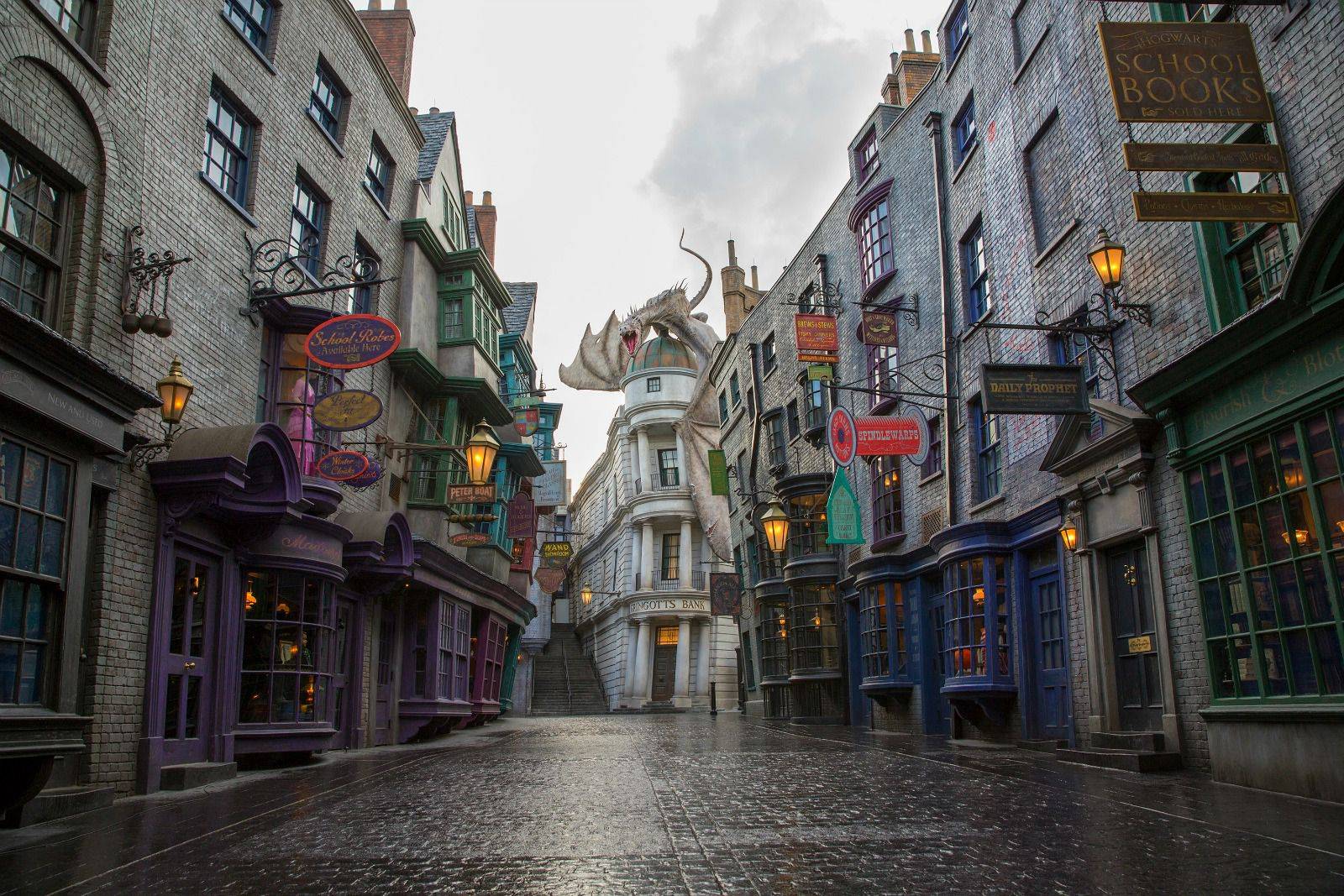 Lunch at the Leaky Cauldron is a must, followed by ice cream from Florean Fortescue's Ice Cream Parlor. Florean's is home to several unique ice cream flavors, which is fitting for the Wizarding World, and one of the best scoops you can get on theme park property anywhere, the Earl Grey and Lavender ice cream (although the Green Apple soft serve is a very close second).
Escape from Gringotts is another must-ride attraction, and make sure you don't miss the dragon that's guarding the outside facade of Gringotts roaring fire into the street as a warning of the thrills within.
Once you're done visiting the Safest Place on Earth, your next stop should be Ollivander's Wand Shop, because what's a witch or wizard without a wand? There are interactive spells hidden all over Diagon Alley that you can use your wand to do real magic with, and makes the experience of living in the Wizarding World feel all the more real.
After you've done all of your shopping and exploring around Diagon Alley, the next stop is the King's Cross train station to catch the Hogwarts Express. At this point, you're still in the middle of the Wizarding World experience, but you're park hopping from Universal Studios Florida and heading to the other park on UO property, Islands of Adventure. The Hogwarts Express will drop you off at the entrance to Hogsmeade, IoA's half of Harry Potter, and where you'll start your time at this park.
Hogsmeade was the first Harry Potter land introduced to the Universal Parks, but it's just as well themed as Diagon Alley (just with slightly narrower walkways). Hogsmeade is home to two of the best attractions on Universal Property though, Harry Potter and the Forbidden Journey and Hagrid's Magical Creatures Motorbike Adventure. Both of these attractions name's are mouthfuls, but they both live up to the hype. Hagrid's is a roller coaster with several launches and more thrills than you could anticipate just from looking at it in the queue, and Forbidden Journey takes place inside the Hogwarts castle, and honestly, going through the castle corridors of the queue is just as much of an attraction as the ride itself. Everything is so incredibly detailed, the portraits talk, and there's a couple rooms of magical surprises that really set this queue above and beyond any ~interactive~ queue you've experienced before. THIS is how you do a preshow and set the stage for the story that you're about to go on in the ride.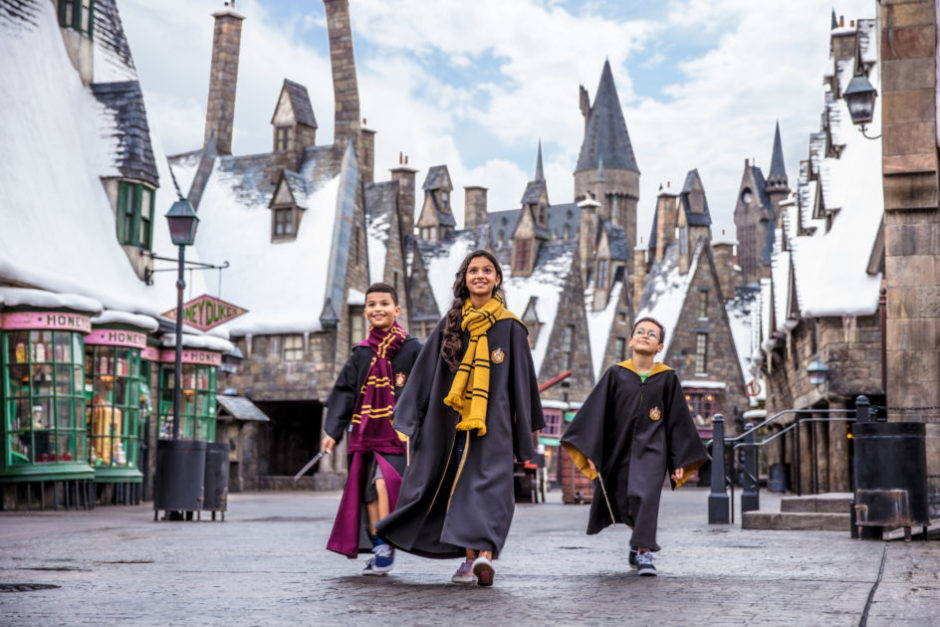 Before you head out of Hogsmeade, there are a few more interactive spells hidden around the land, so grab a Butterbeer from the Hog's Head bar (they offer cold and frozen varieties, both are good but the cold is better), and spend some time wandering around the land and taking in the details in the windows and casting spells.
Once you finish your butterbeer, head out towards Jurassic Park and start mentally preparing yourself to get wet because you're riding Jurassic Park River Adventure next. River Adventure is a water ride themed to (you guessed it) Jurassic Park, and its an aesthetic and leisurely boat ride… until it isn't, and you're faced with Raptors, a T-Rex, and an 85-foot drop that will leave you wet if not soaked, but its often a welcome cool down to the summer heat.
After you walk through Toon Lagoon, Marvel Superhero Island is the next land and has two attractions that you can't skip. The Amazing Adventures of Spiderman is a 3D simulator ride themed to the comic book version of Spiderman versus any of the movie versions, and the Incredible Hulk Coaster, a launched steel coaster featuring seven inversions that's sure to dry you off from any residual dampness leftover from Jurassic Park River Adventure.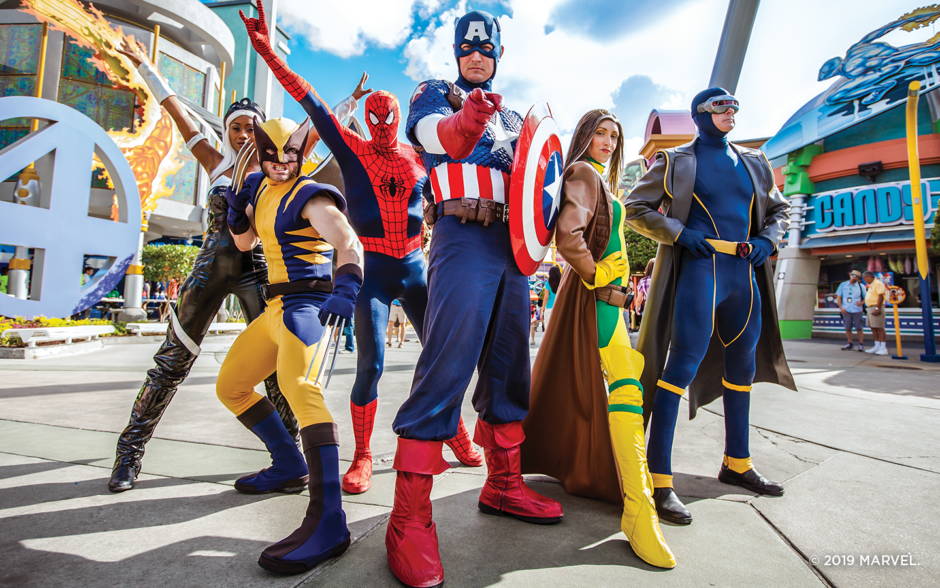 Heading out of Superhero Island and towards Suess Landing (yes, THAT Suess), it's a colorful walkway onto your next stop (and last attraction) of the day, Poseidon's Fury. Poseidon's Fury is a slightly dated, slightly cheesy special effects and stunt show helmed by a charming archaeologist and themed and set inside the Temple of Poseidon. It helms the theme park's Lost Continent area, and will certainly give you something to talk about over dinner at Mythos, a table service restaurant right across the pathway. Mythos is one of the best table service restaurants on Universal property, and you can't beat the views, inside or out (and you will not regret ordering the Gnocchi Bolognese).
So, yes, this was a big day at Universal Orlando (and this really only walked you through the highlights, there's SO much more to discover and experience here), but if you've still got any gas left in the tank, on your way out of the Parks, you'll be heading through CityWalk, Universal Orlando's equivalent to Disney Springs. There's plenty of exciting nightlife, dining, and a karaoke bar where you can sing Taylor Swift backed with a full band.
Voodoo Donuts is always a great last stop of the day. I know, donuts as the LAST stop? But yes, all of the flavors are so unique and over the top and decadent that they make for a great dessert, and grabbing a couple extra for breakfast the next morning is never a bad idea.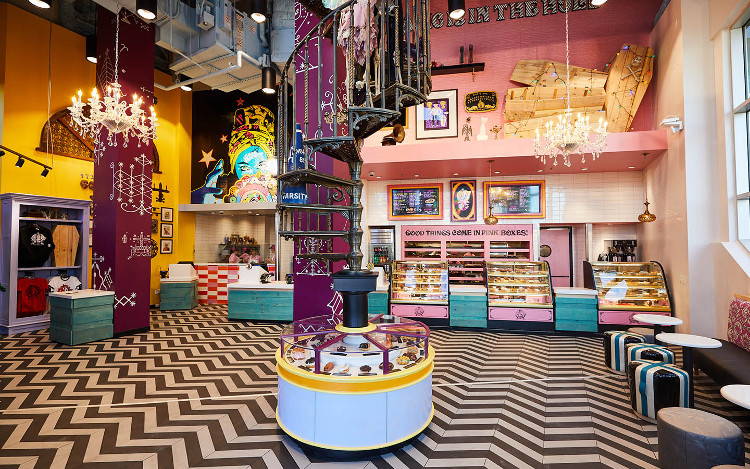 The Universal Orlando Resort is truly a unique theme park experience from the Disney Parks. The Disney Parks hold a lot of dreamy and magical nostalgia that many of us remember and recall back to that childlike wonder when we go, but Universal feels skewed to a more mature audience. It's a different vibe for sure, but a welcome change and a new experience, and if you walk away upgrading your one day ticket to an annual pass, YOU'RE WELCOME. Let the adventures begin!
If you liked this article make sure to check out ourstore here, and use LOSTBROSBLOG for 10% off your first order!