5 of our Favorite Inside Out Easter Eggs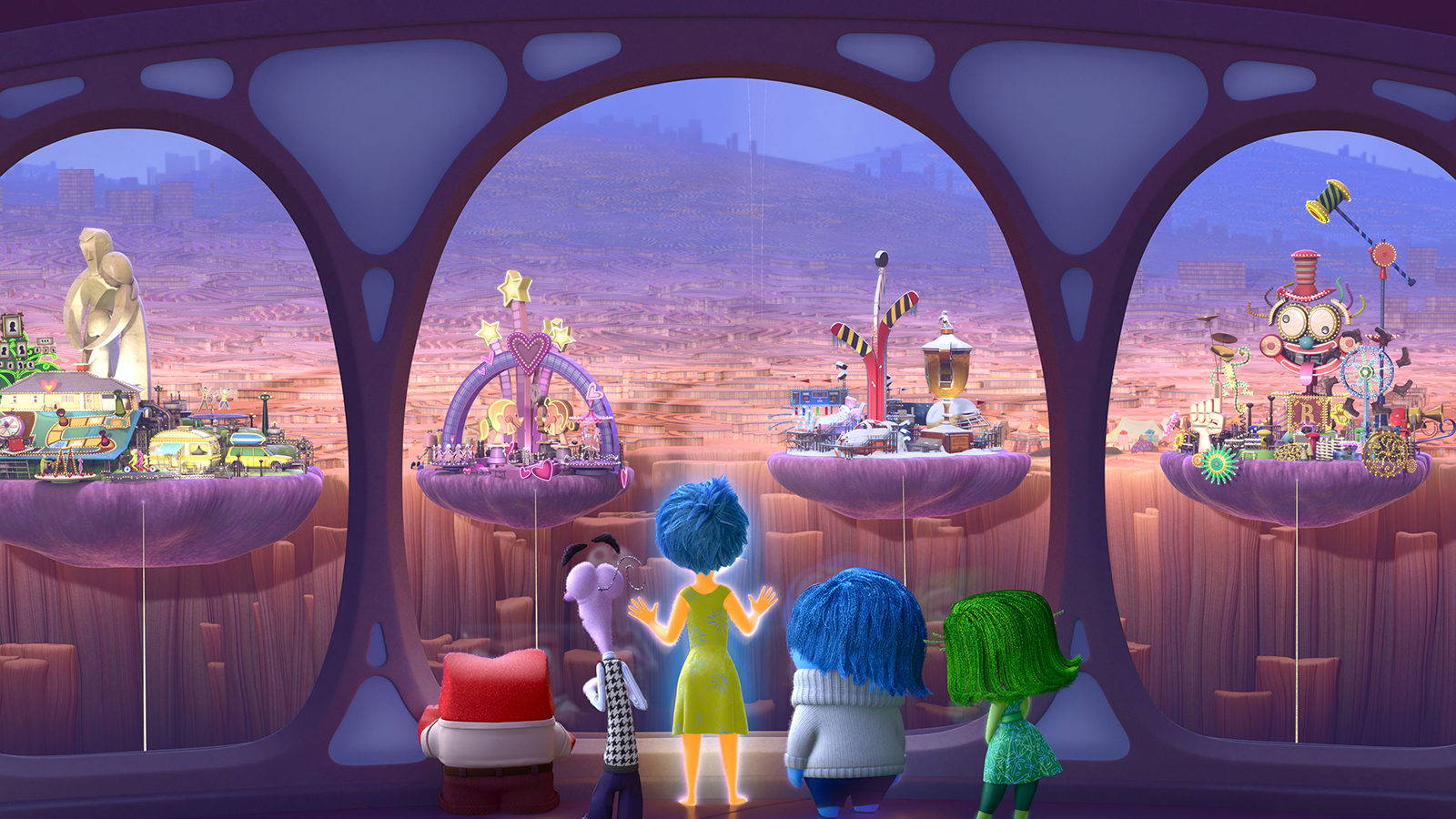 Inside Out is a heartwarming and hysterical tale about the emotions inside of 11 year old Riley as she moves from her home in Minnesota to San Francisco.
To celebrate our newest drop, the Inside Out Yellow Tie Dye & Inside Out Blue Tie Dye, here are 5 of our favorite hidden gems & Easter eggs from Inside Out!
---
A Finding Nemo Board Game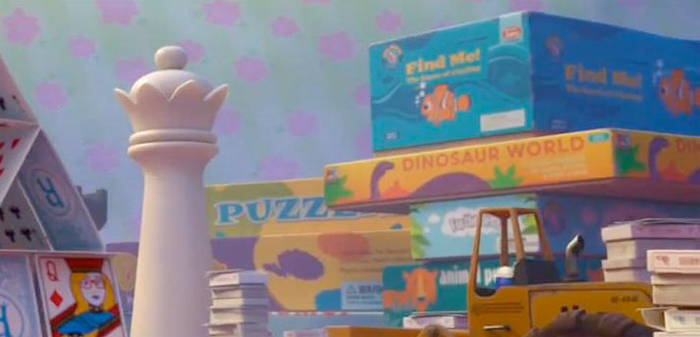 One of our favorite parts of watching Pixar movies, are the references to other Pixar Movies! When Joy, Sadness and Bing Bong are in Imagination Land, there is a stack of board games next to the house of cards.
On the very top of the stack, is a game called "Find Me" with an image of a very familiar clownfish a nod to the classic Finding Nemo Pixar movie, and another game called "Dinosaur World", which references Pixar's The Good Dinosaur and came out after Inside Out!
---
Speaking of the house of cards, have you taken a closer look at the Jack, Queen, & King Cards?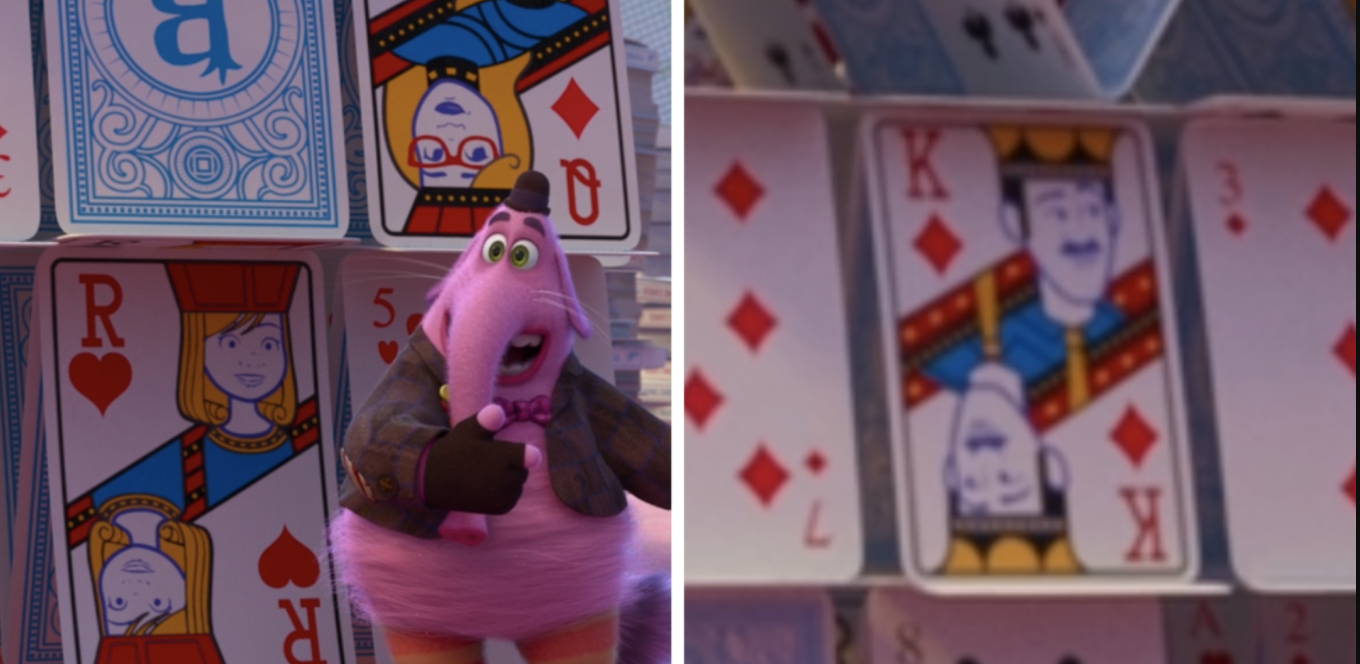 Since they all take place in Riley's Imagination, they are all based on her parents! J is replaced with R for Riley, and the Queen & Kings are obviously her parents. Honestly, I like these better than the regular ones.
---
In the opening scene with a very young Riley, there are a lot of fun Pixar easter eggs, including the famous Pixar ball from the Luxo Jr. Pixar short.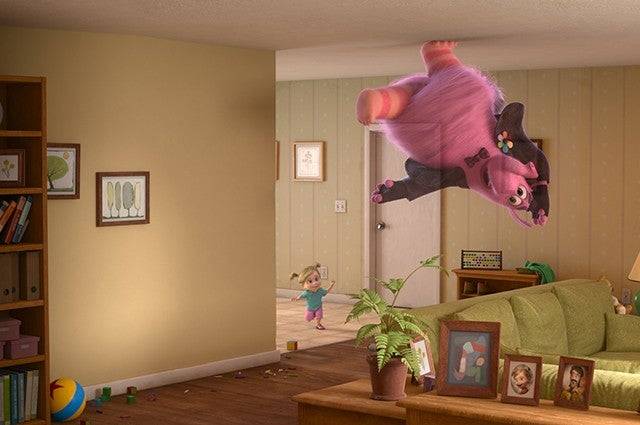 But did you notice another Pixar reference in the living room? Look closely on the dining room table, and you'll see the latest copy of Chef Haute (Haute Cuisine was born in France) on the coffee table. On the cover is Colette Tatou from Ratatouille! 
---
When Joy & Bing Bong are chasing after Sadness in Cloud Town, Joy disrupts the local police interviewing a cloud citizen, making the cloud disappear instantly! When the officer tries to chase after Joy, the other officer stops him and says, "Forget it Jake, its Cloud Town".
This Easter egg is a little more obscure, but classic nonetheless as it references a classic Hollywood film Chinatown that stars a very young Jack Nicholson.
---
Of course, we could not exclude the Easter egg that references a classic Disney Parks attraction!
In Imagination Land, when Bing Bong is looking at the train of thought, there is a framed picture of Figment from the classic Epcot attraction, Journey Into Imagination.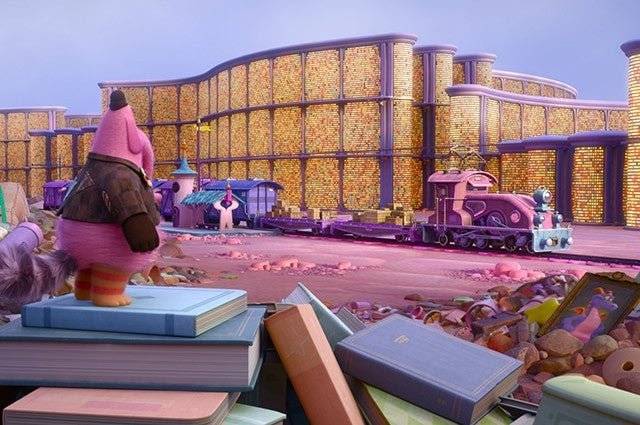 ---
There are so many Easter eggs in Inside Out!What is your favorite Inside OutEaster egg? Which ones did we miss? Let us know!
Don't forget to check out the Inside Out Yellow Tie Dye, Inside Out Blue Tie Dye shirts that drop TODAY!
If you liked this article make sure to check out our storehere, and use LOSTBROSBLOG for 10% off your first order!
Enter your email and receive 10% off your first order.