The great Jedi Master Yoda once said 'Party, we will". Okay so maybe he never actually said that but I totally think he would. May the 4th is one of my favorite days of the year. Star Wars is a very special fandom to me so how could I pass up the opportunity to celebrate it? It's a day that I usually go all out, whether it consists of a day at Disney's Hollywood Studios, going to a Star Wars-themed event, or having people over to celebrate the day together. If you're looking for a way to celebrate and you can't go to Hollywood Studios, or there are no events near you, this is the blog that you are looking for! I am going to share some ways that you can celebrate May the 4th from the comfort of your own home, let's begin!
Dress For The Occasion, You Must
If you are like me, your outfit can literally change your entire mood. So, let's get into the Star Wars mood! Put together a Star Wars-themed outfit. It can be anything! Channel your inner Jedi, Sith, Droid or Bounty Hunter. I, for one, have a section of my wardrobe that is dedicated to Star Wars. Check our some of my favorite Star Wars-Inspired pieces above to maybe spark some inspiration. I find all kinds of amazing Star Wars inspired pieces from various retailers (who often have May 4th sales.. hint hint), but I always make sure i'm stocked up on my Star Wars Inspired Lost Bros tees! Did you guys see our new Drink Around the Galaxy tee that dropped this morning?!
Partake In Activities, You Can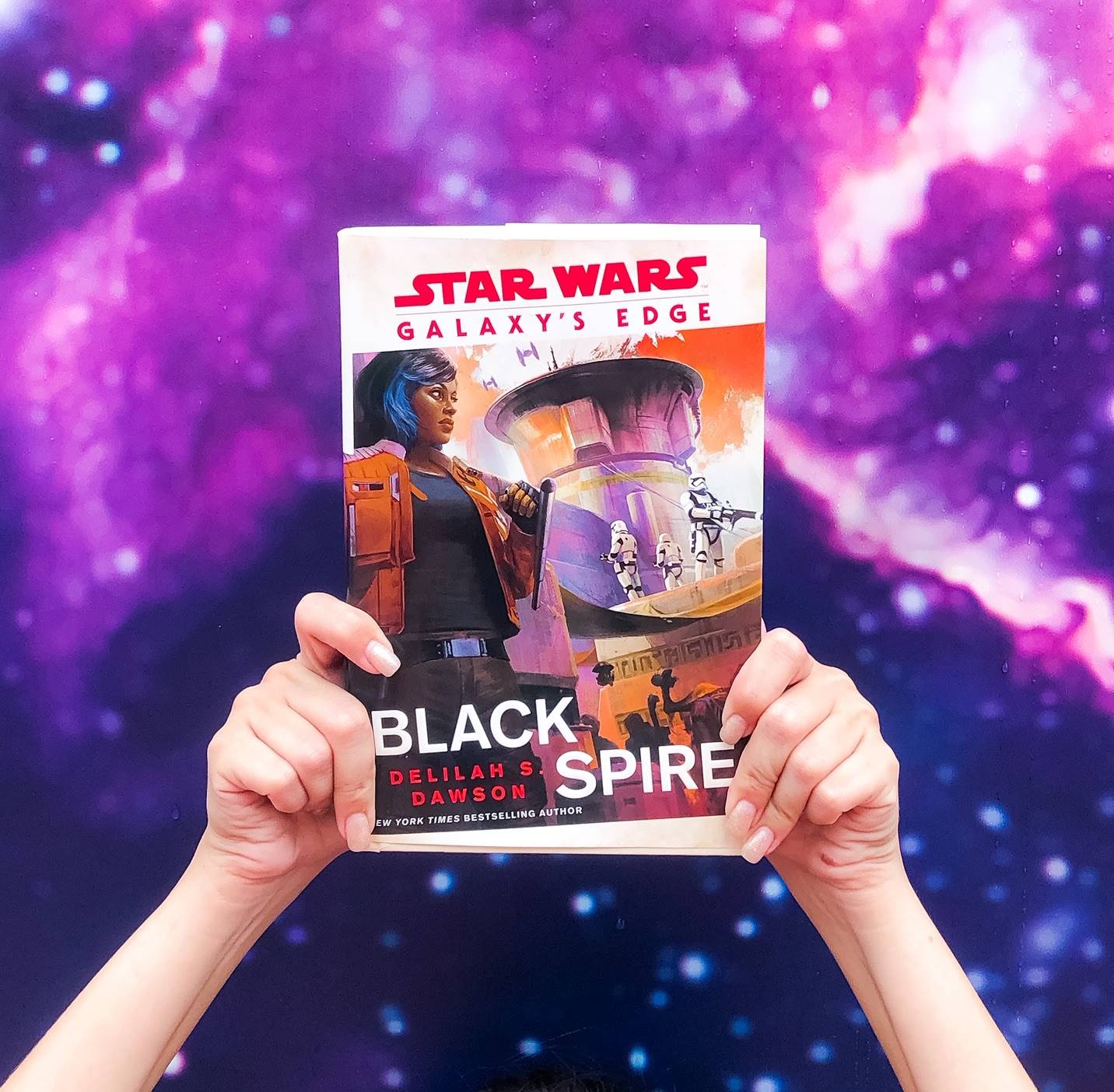 The amount of Star Wars activities that exist are endless. They've taken some classic board games and have given them a galactic twist. You can find games like Clue, Family Feud, Monopoly, Catchphrase, Bop it, Trouble and even Operation. Personally, I'm a Monopoly girl so that is what I play with my family. If board games aren't your style, check out some of the Star Wars-inspired Legos and puzzles too! There are coloring books for kids and adults, and if you are a reader, there are so many books out there that give you more details into the massive Star Wars Universe! One book that I recommend is Star Wars: Galaxy's Edge: Black Spireby Delilah S. Dawson. Ever wonder about the Black Spire Outpost and Batuu? This book gives you the story behind the characters, sights and how the Resistance came to find themselves on Batuu!
Have Food You Must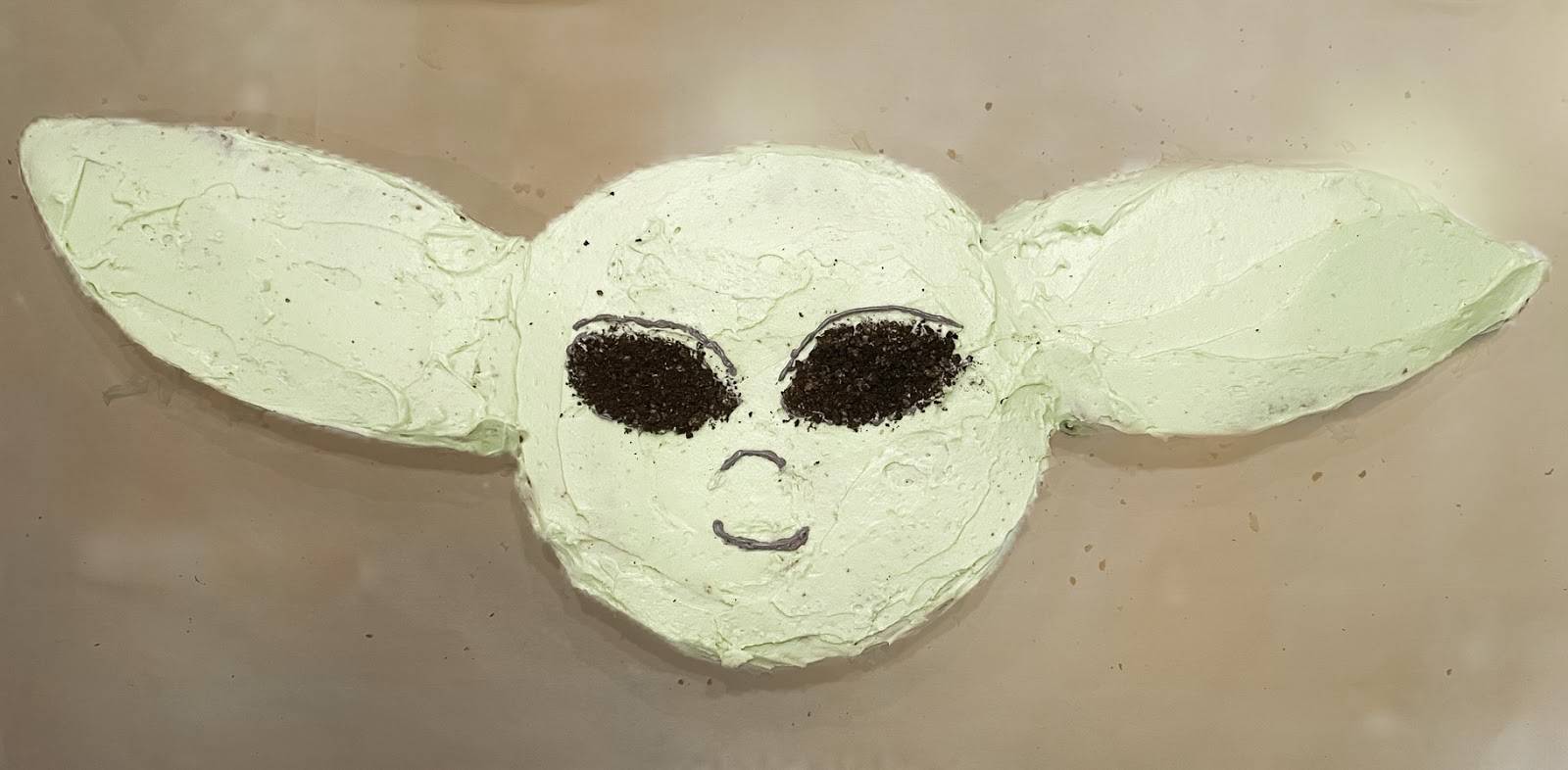 The best part about celebrating anything is the food. You can literally take almost any snack and make it Star Wars themed. Check out some of the snacks that I have made above, they're all so simple! For example, I took pigs in a blanket and called them Jar Jar Links. I dipped pretzels in white chocolate melts and took edible markers to decorate to create Storm Trooper pretzels. My Obi-Wan Kabobis are just fruit kabobs. I made the Baby Yoda Margarita which was simple as long as you follow the directions on the frozen margarita mix, which is what I used. I did attempt a Baby Yoda cake but that was very time consuming and was more difficult than I thought since it involved carving the ears. These are just a few of the Star Wars themed food items I've made in the past! I'll share the DIY Blue Milk recipe that I found and tweaked a tad. It is not the exact flavoring but to me, it is a great substitute!
 Ingredients:
2 cups of Original Rice Milk

1.5 scoops of Glacier Freeze Gatorade Powder

2 scoops of Vanilla ice cream

2 drops of blue food coloring
That's it! Put it all in the blender. You can substitute the ice cream and get vanilla flavored rice milk. The ice cream just gives it more of the consistency that you would get at Galaxy's Edge.
Streaming Through the Galaxy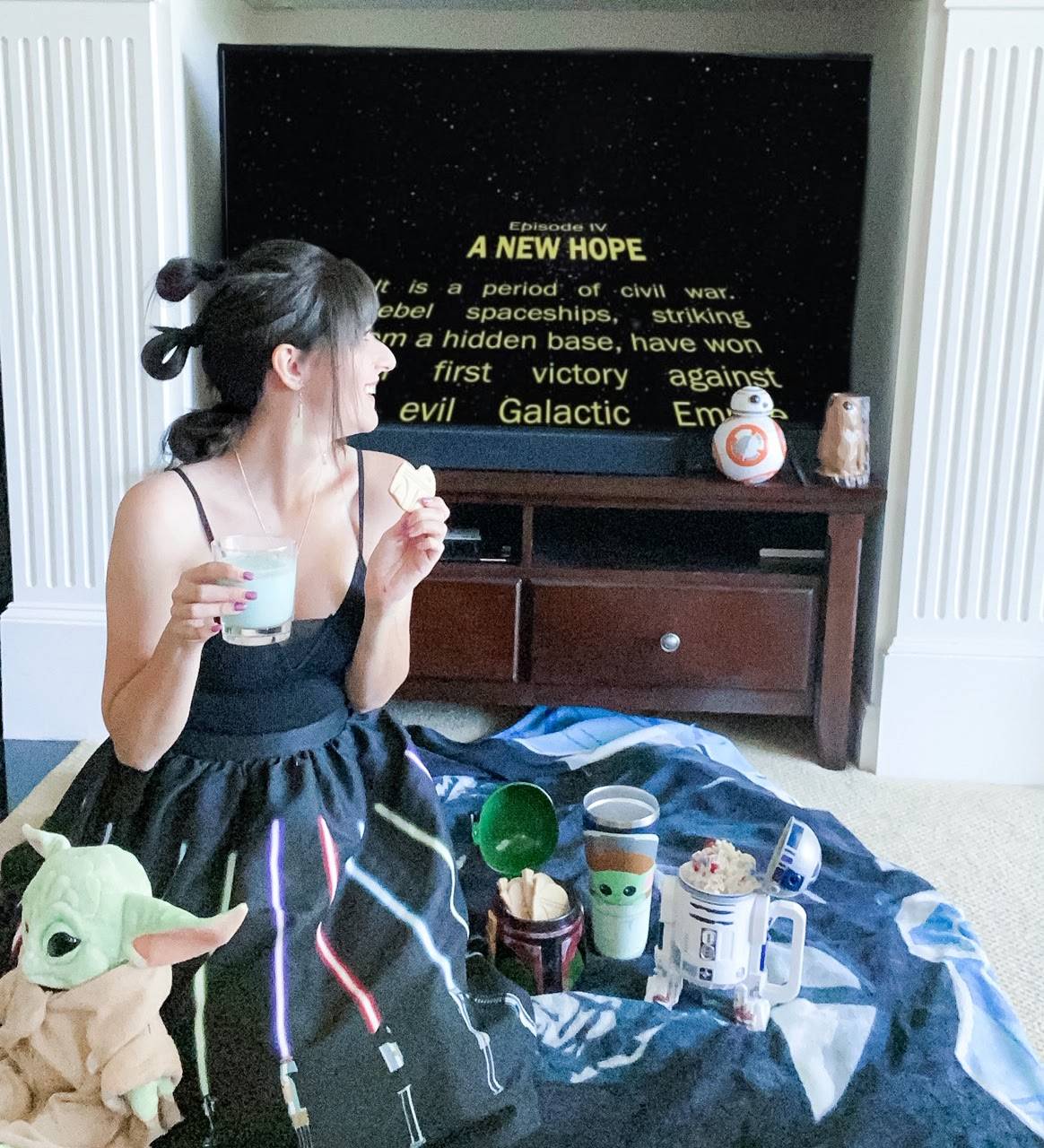 The obvious thing to do is to have a Star Wars movie marathon. Thanks to Disney+, you can stream all 9 Star Wars films starting May 4, 2020! That is so exciting! The order you watch them is all up to you (you can check out our official guide to watching the Star Wars Movies in order here), although the original 3 are hands down the best films ever! If you do not want to watch all 9, watch your favorite ones then add the Clone Wars series, Rebels or even Rogue One. In my opinion, you can't go wrong with any of them! If you cannot see your family and friends, do a group Facetime or Zoom and watch together!
There you have it my Padiwans! I hope these ideas were helpful or even inspired new ideas! Star Wars is a fandom for every one of all ages. It is truly one that all generations can enjoy. I hope you guys have a fun Star Wars Day and May the Force be with you!