Visiting all four Disney parks in one day is no easy task. Especially with the Florida sun and increasing crowd levels, it's getting more and more difficult to enjoy just one park per day, let alone all four. The idea of four parks in one day has even sparked a challenge of sorts, in which participants plan a route of attack and attempt to ride every single Disney ride in one day (and yes, many have been successful. More on thathere). Unfortunately, this article won't be a how-to guide on riding every single ride in a day, however, should you ever need to visit every park in a day, we do have some useful tips and tricks to help you make the most of your time and stay sane while you attempt it.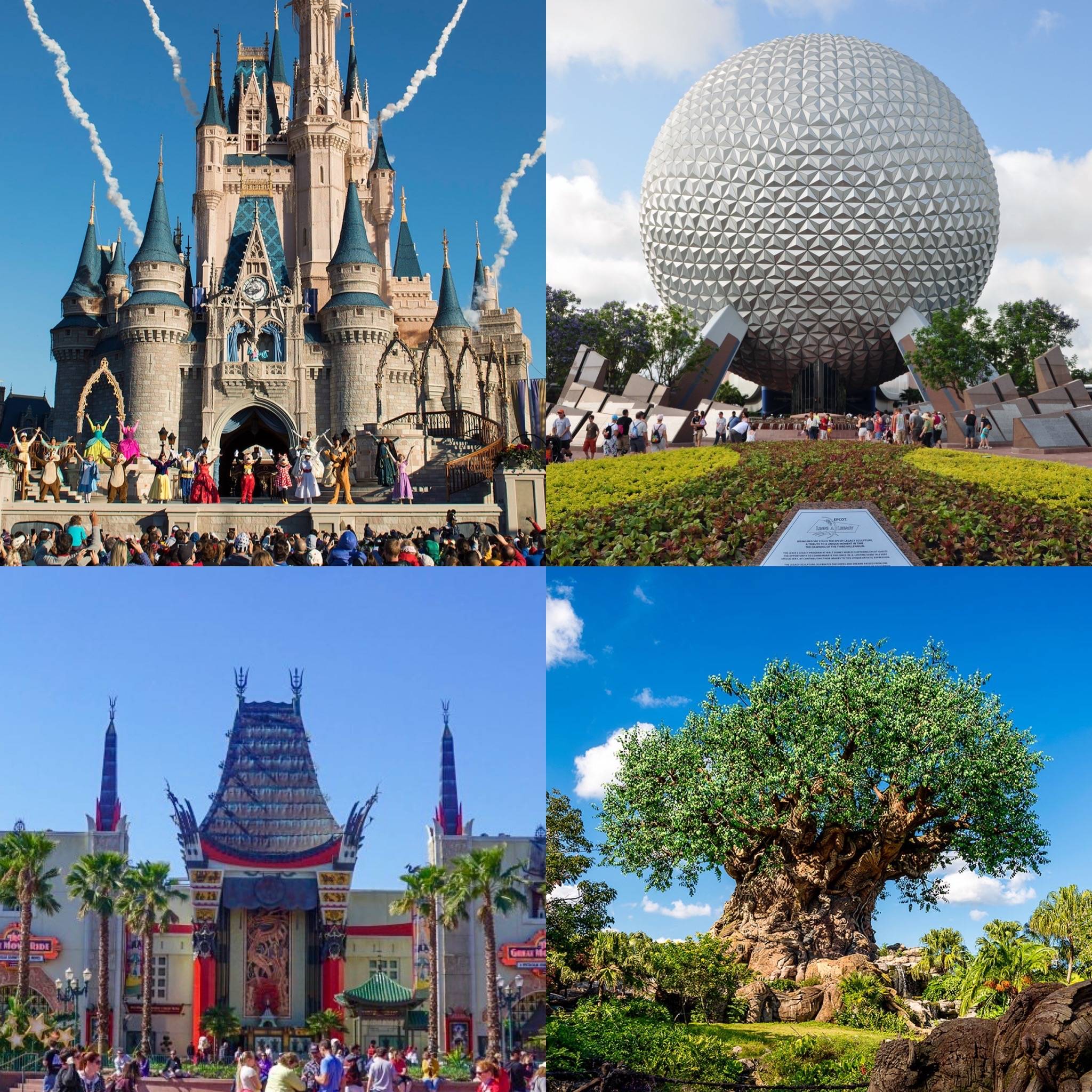 Magic Kingdom
Start your day here, you'll thank me later. Magic Kingdom has the most rides of any park and a lot of them rack up some hefty wait times throughout the day. It's also by far the most difficult park to access. Make a list in advance of the rides you absolutely have to do in each park ahead of time and prioritize based on ride wait time. Don't choose The Many Adventures of Winnie the Pooh over Seven Dwarfs Mine Train, nobody does that. Right when the park opens head to your number one priority ride and start there and work your way down. You'll also have to keep in mind the park layout. Don't start at Space Mountain and travel to Frontierland for Big Thunder Mountain immediately following, it's too far. Instead, hit smaller and lower wait times on your way in-between rides to knock them out quickly. I would suggest giving yourself a 3-hour time limit in each park, so if Magic Kingdom opens at 9, you'll want to be heading out around 12. I'd also suggest eating breakfast at home before you come, or bringing your breakfast with you so you don't have to stand in line for food, burning through your precious time.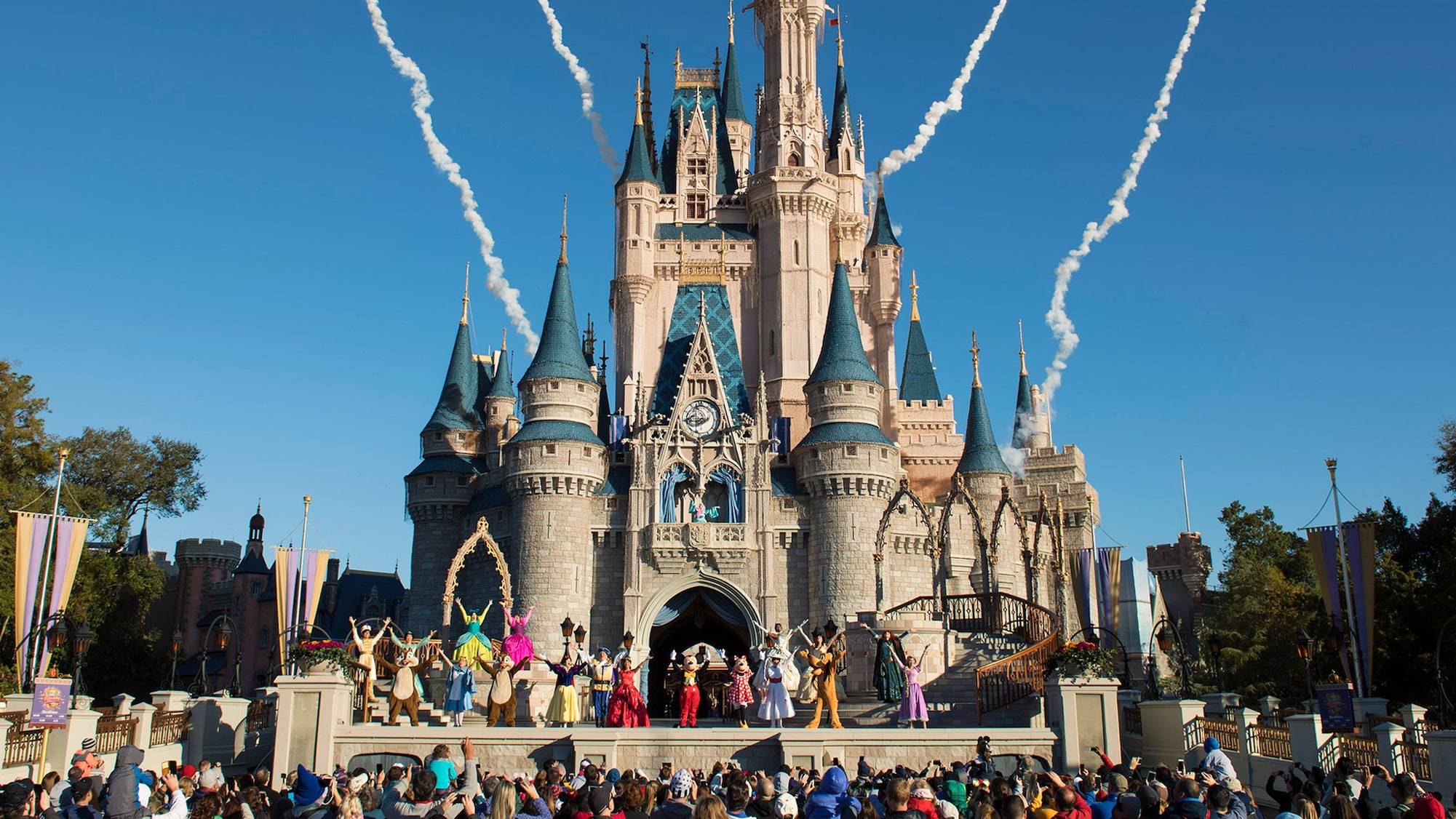 Hollywood Studios
The age-old debate of which park to hit second is arguable, but my personal choice would be Hollywood Studios. You'll want to skip and Fastpass selections at Magic Kingdom and make them here at Studios. You'll also want to take the bus from point A to point B during most of your day, as it will be your quickest option. Head to your first Fastpass of the day (make them in advance, around your arrival time at 12:30-1) and knock out a major ride. Then, hit some attractions with lower wait times in-between times for Fastpass 1 and Fastpass 2. If attractions aren't your thing, you're at a huge advantage as this will allow time for shopping, lunch, or relaxing. If you're going all-in and doing attractions, however you'll want to pack a lunch. Head out around 4 PM and head to EPCOT next by boarding the Skyliner, this will be the quickest way.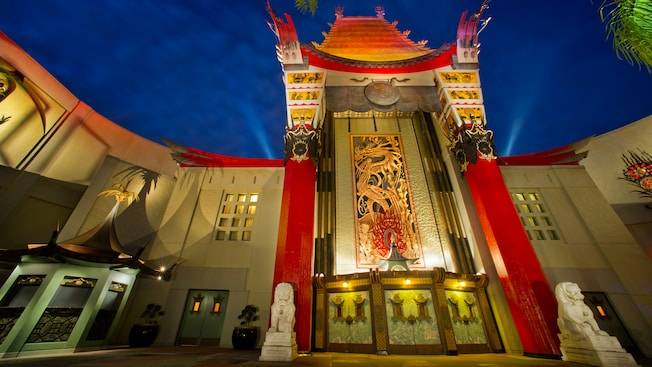 EPCOT
You'll arrive at EPCOT around 4:30 PM in the World Showcase as the Skyliner station is located in World Gateway. This will put you at a disadvantage as it's located at the back of the park, so be sure to walk with purpose. As of 2020, most EPCOT attractions are either closed or under refurbishment, so your list of must-do's at EPCOT will likely be pretty short. You should be able to knock a solid amount of offerings out in your 3 hours at EPCOT. Be sure to head out around 7 to catch the bus for Animal Kingdom.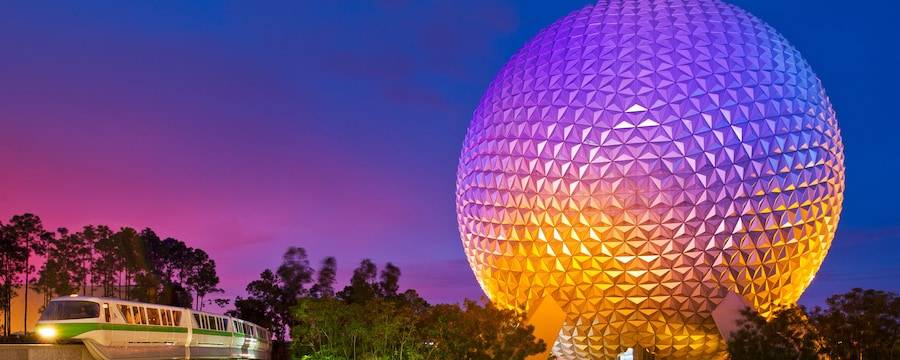 Animal Kingdom
Last but not least, you'll arrive at Animal Kingdom around 7:30 and are free to roam around and explore the park until close (usually 9 or 10). By this time, the park usually empties out quite a bit so wait times for attractions shouldn't be too long. Rides such as DINOSAUR!, Expedition Everest, and maybe even one of the Pandora offerings can all be done in this timeframe, or take advantage of smaller attractions with lower wait times and get even more done.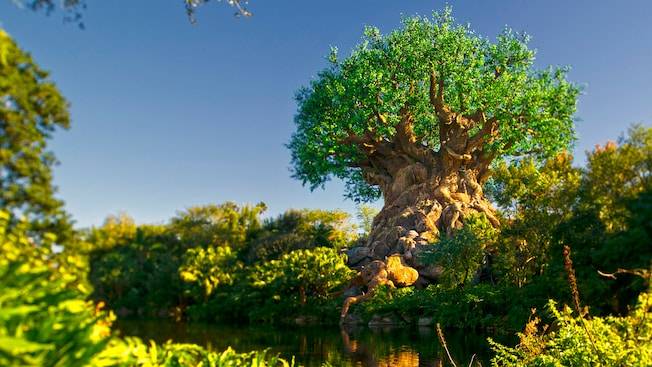 Remember, unless you're participating in some sort of challenge, you should just relax and have fun with your Disney vacation. If you're looking to get on as many rides as possible or if you want to do your absolute must-do's at each park, doing multiple parks in one day certainly isn't recommended (let alone all four). With increased crowd levels and shortening park hours, all four parks is becoming a difficult thing to accomplish in the first place. Enjoy your time, do as much as you can, and consider investing in a multi-day ticket for your next vacation!