With the precautions being taken around Walt Disney World to accommodate for social distancing, in-room dining has been previously unavailable at all resorts until the reopening of Disney's Yacht Club Resort this week. We just had to try the new modified menu (which mostly consists of Ale and Compass's Menu) for ourselves, so let's take a look!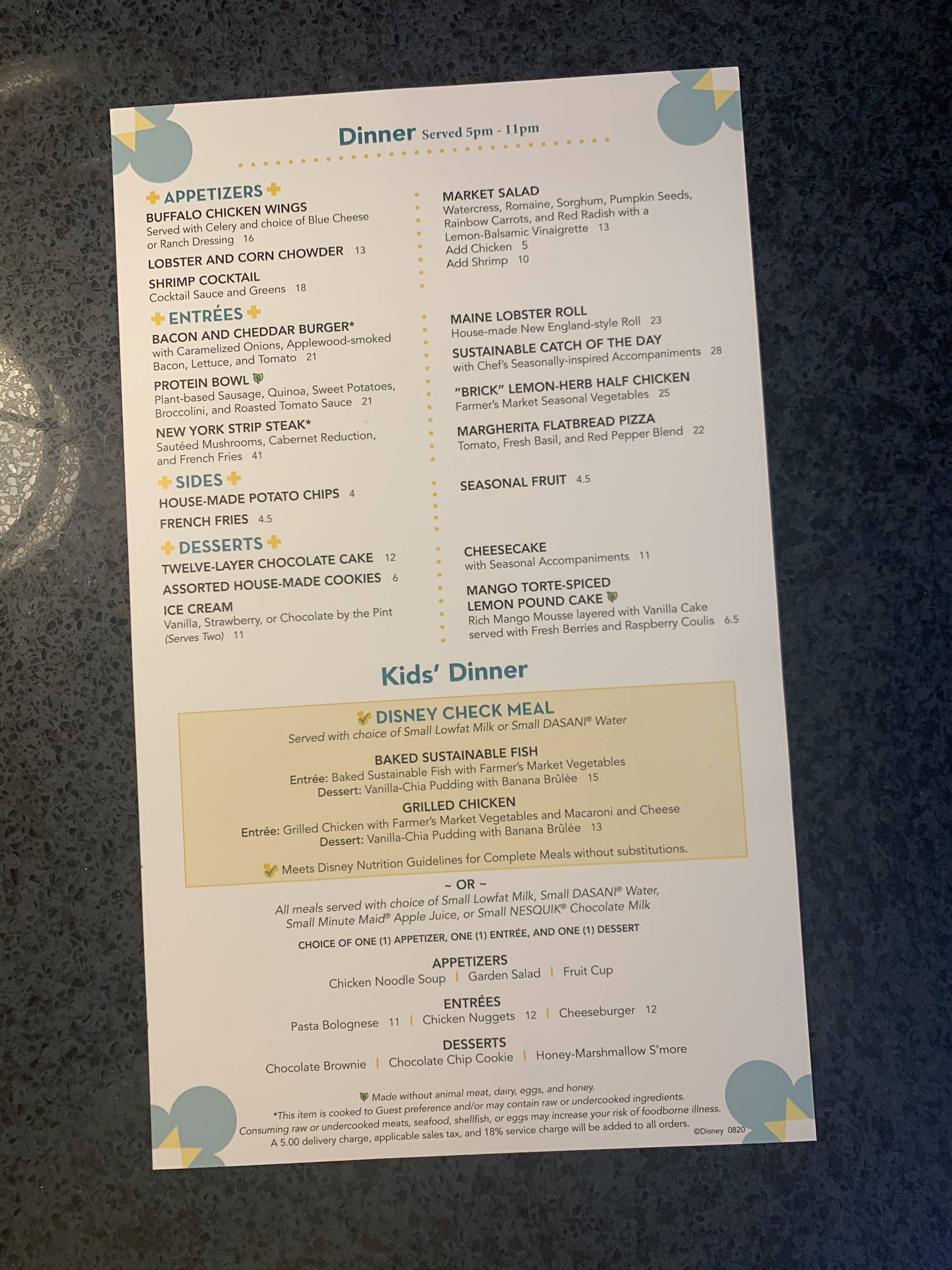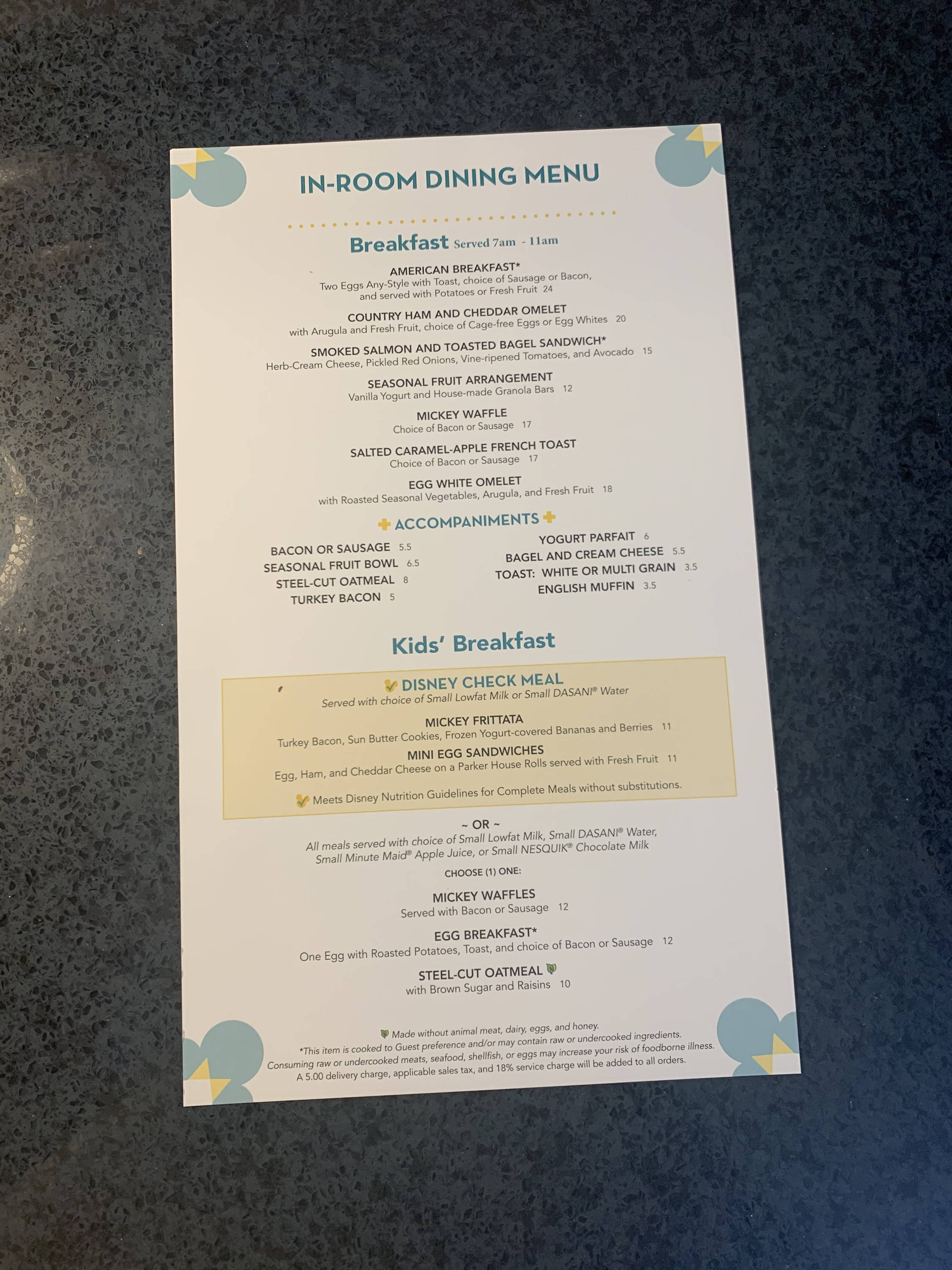 The new in-room dining menu is pulled almost completely from Ale and Compass's menu, with a couple of exceptions such as the shrimp cocktail and cheesecake. The breakfast menu also features some unique items.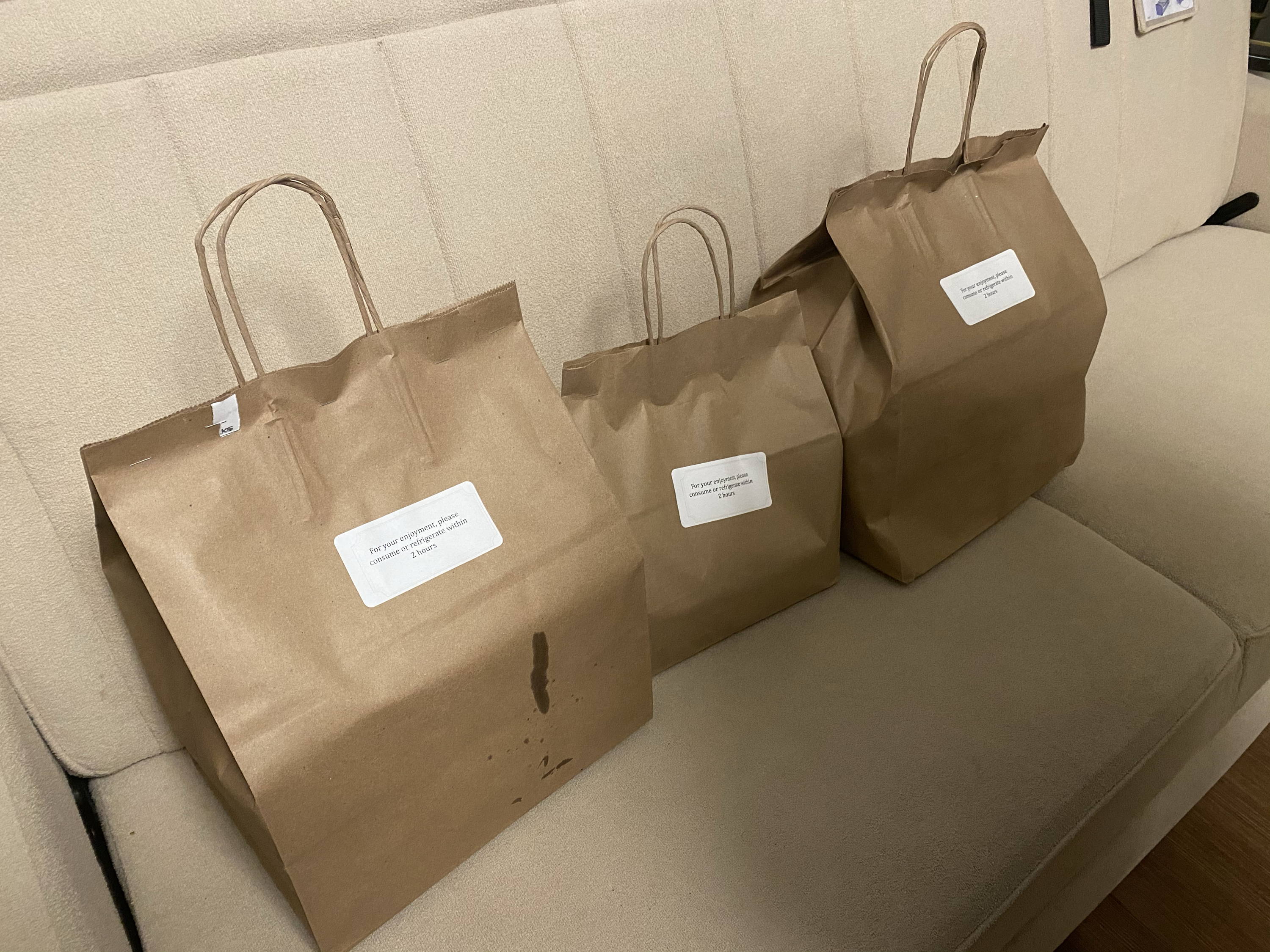 After placing our order the traditional way via phone, the food was promptly dropped off at the door in to-go bags so that the server can remain socially distant without having to come in the room.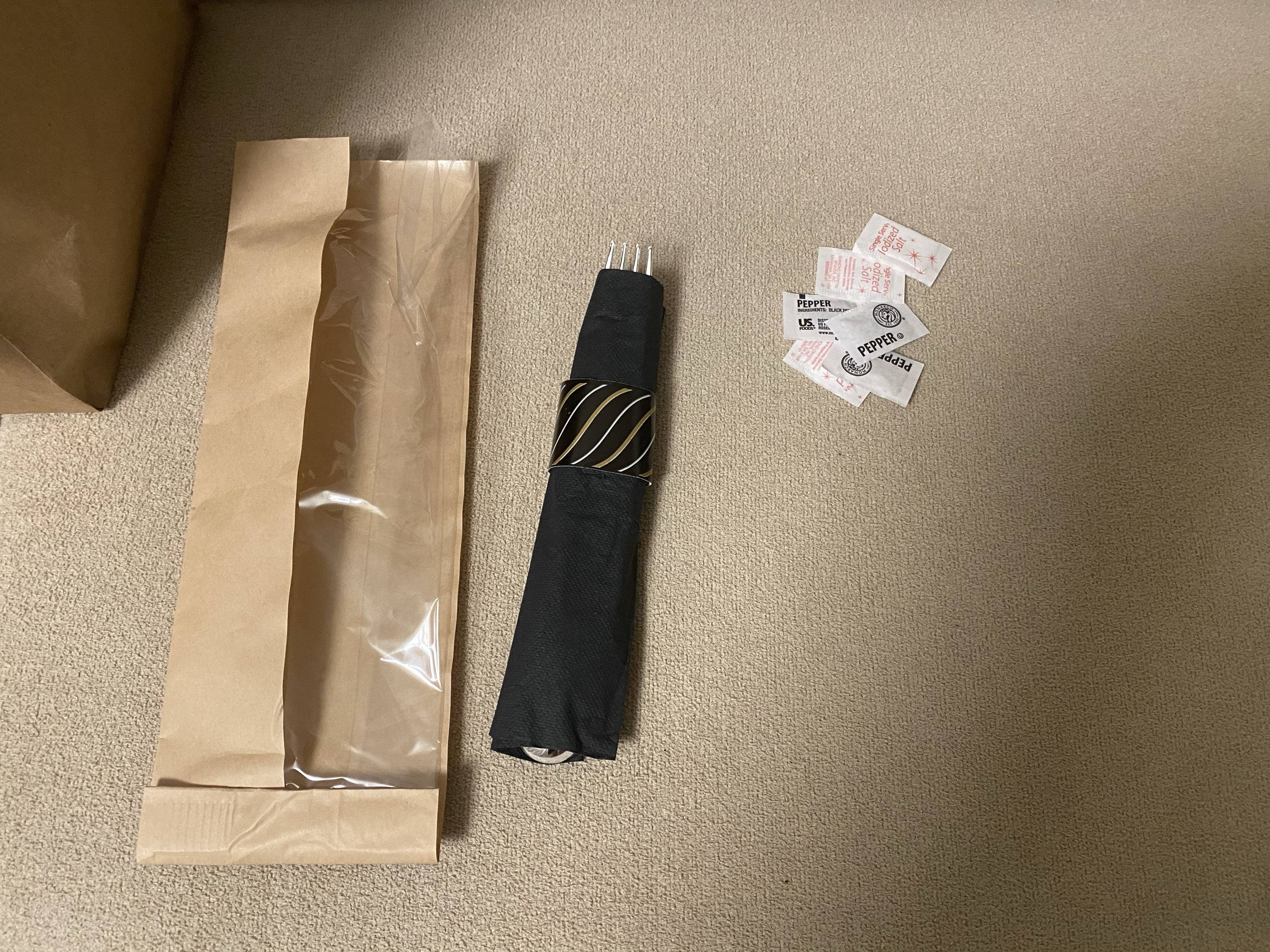 In the bag, you'll find your food (obviously) as well as all the utensils and condiments you'll need to eat.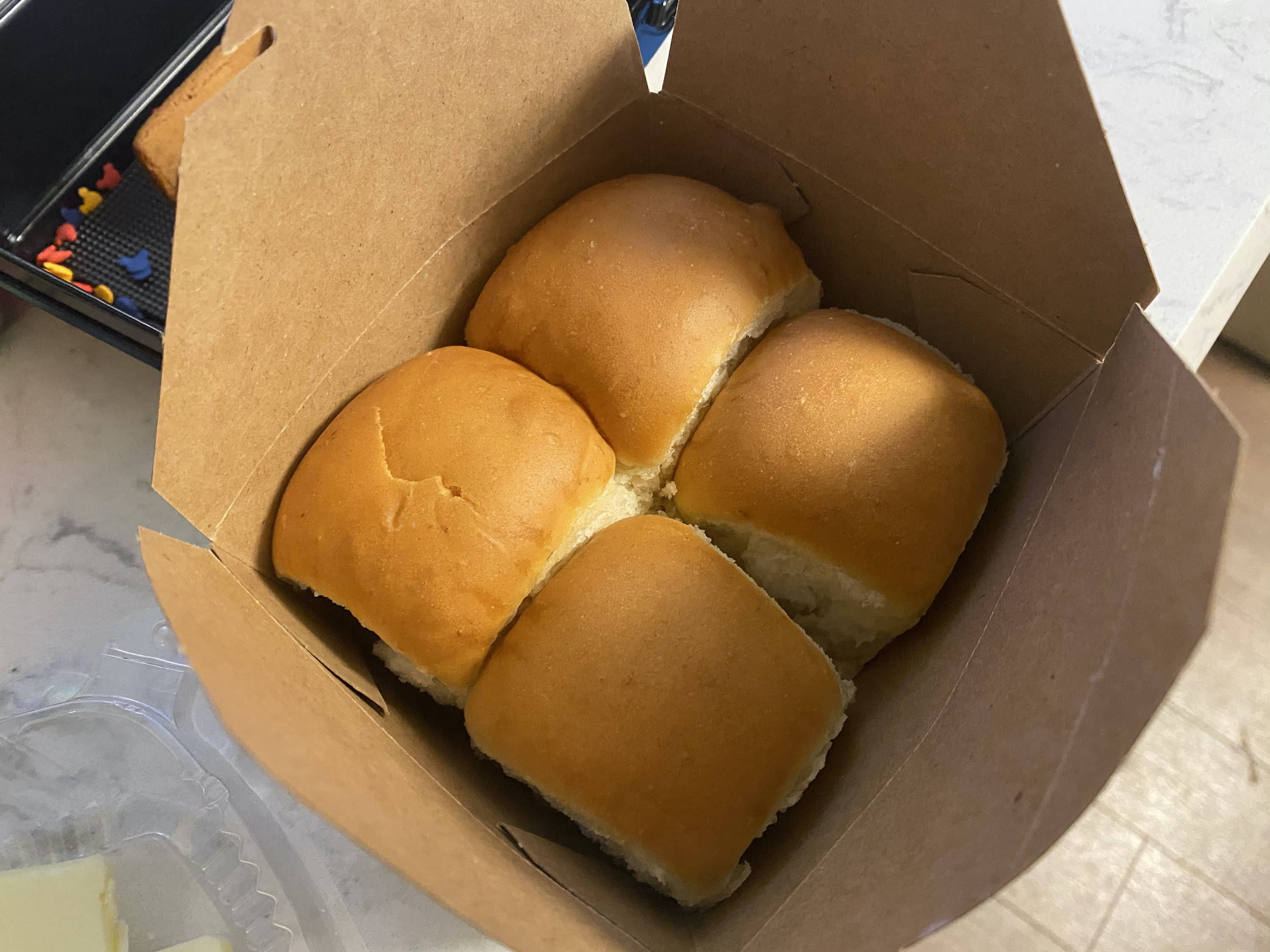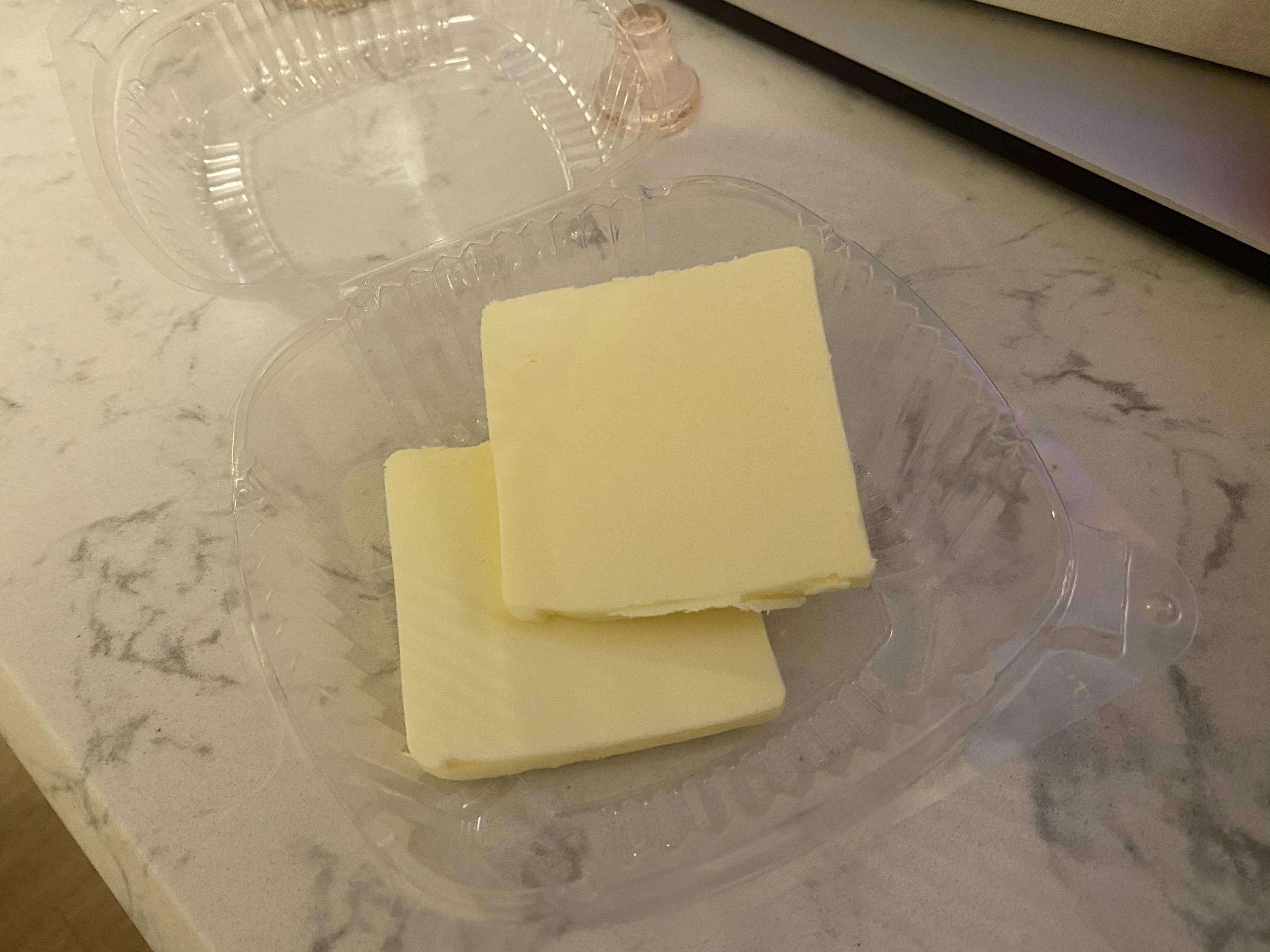 The parker house rolls appetizer isn't on the menu which was odd, however, the rolls themselves can still be requested. They won't be served with the traditional spreads form Ale and Compass, but butter can be requested on the side.
New York Strip Steak - $41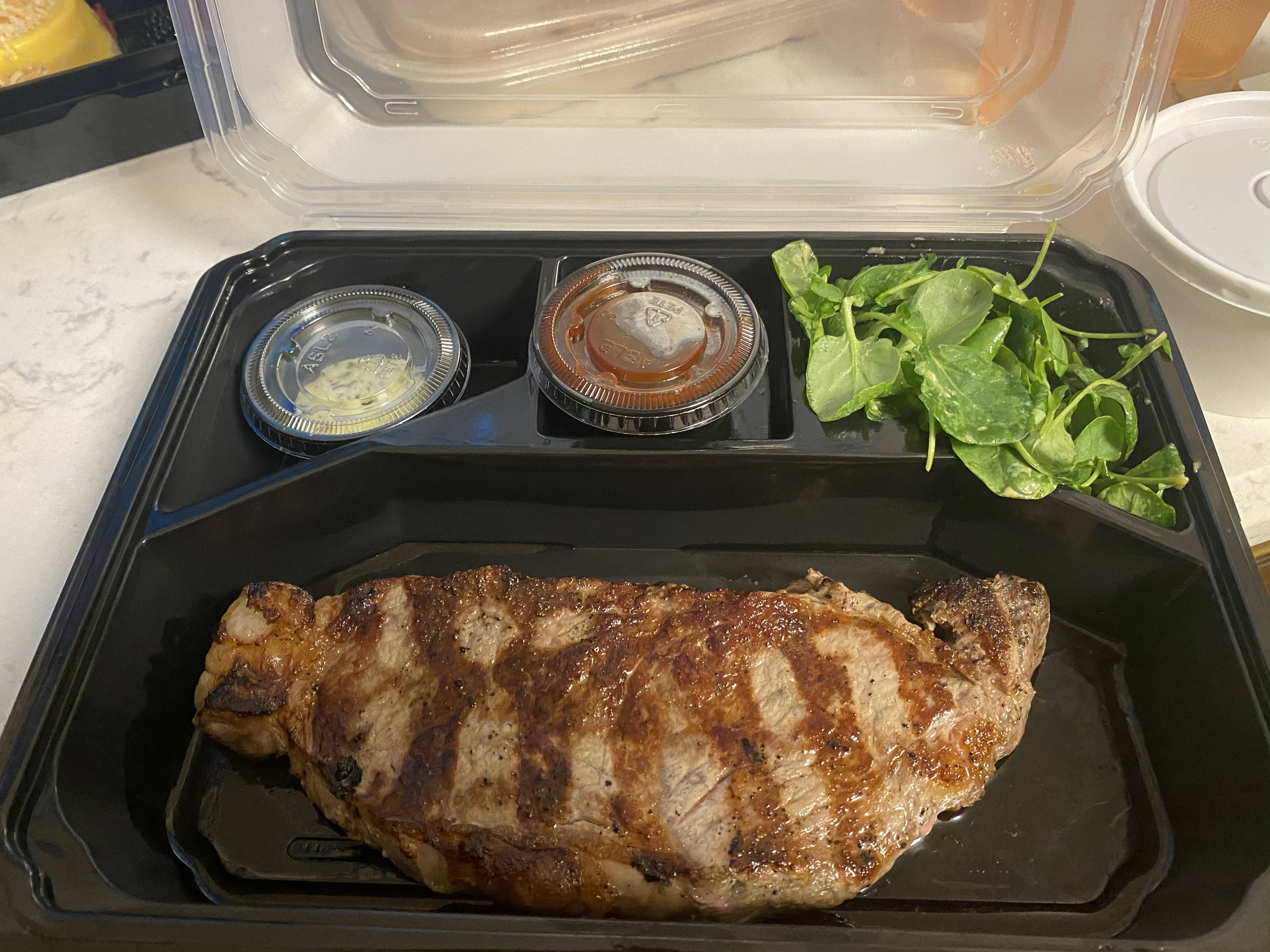 The New York Strip Steak can be found in most restaurants on property as a reoccurring "safe" option. It comes with a side of steak fries (not pictured) and is served with a Cabernet Reduction, and sautéed mushrooms, which actually weren't included at all. It's garnished with a side of truffle-tossed micro-greens. Before I dig into this one, it's worth noting that when served at Ale and Compass, this dish is actually really good if you're looking for an overpriced safe-bet entree that you can find anywhere else on property. The only real difference between Ale and Compass's steak and the in-room dining steak is that in-room dining's was not fresh and almost impossible to cut into with the plastic knife that was provided. Combine that with the missing mushrooms and standard $41 price point, and this makes for one of the most disappointing dishes we've ever had at Disney World.
"Brick" Lemon Herb Half-Chicken - $25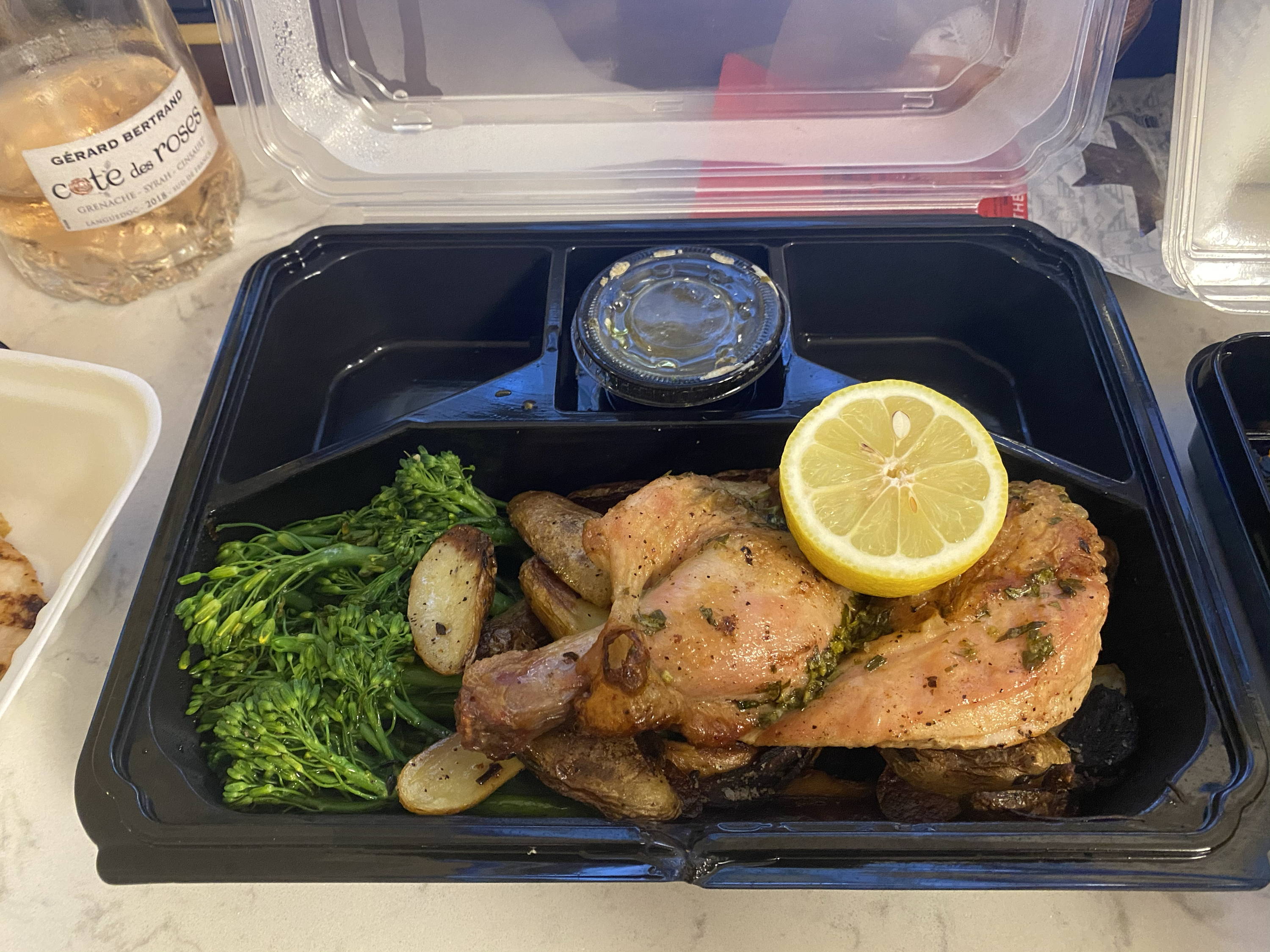 This is a more unique dish to Ale and Compass. The dish is served with "seasonal vegetables" which were really just the broccolini they always have, and duck fat marinated fingerling potatoes. The chicken itself was juicy and tender (so juicy that it started dripping through the bottom of the plate) and overall was very good. The fingerling potatoes were marinated in so much juice from the chicken that it made them soggy and unenjoyable (although we usually do enjoy them when they come from downstairs). This could have been easily prevented if they had been kept in a separate dish. Finally, it should have been a crime to advertise seasonal veggies as a side dish with this for it to only be the regular, plain, unseasoned broccolini that they always have. Our main entree of this dish was tasty, but the overall dish was disappointing and once again not justifiable with the price point.
Kids Grilled Chicken - $13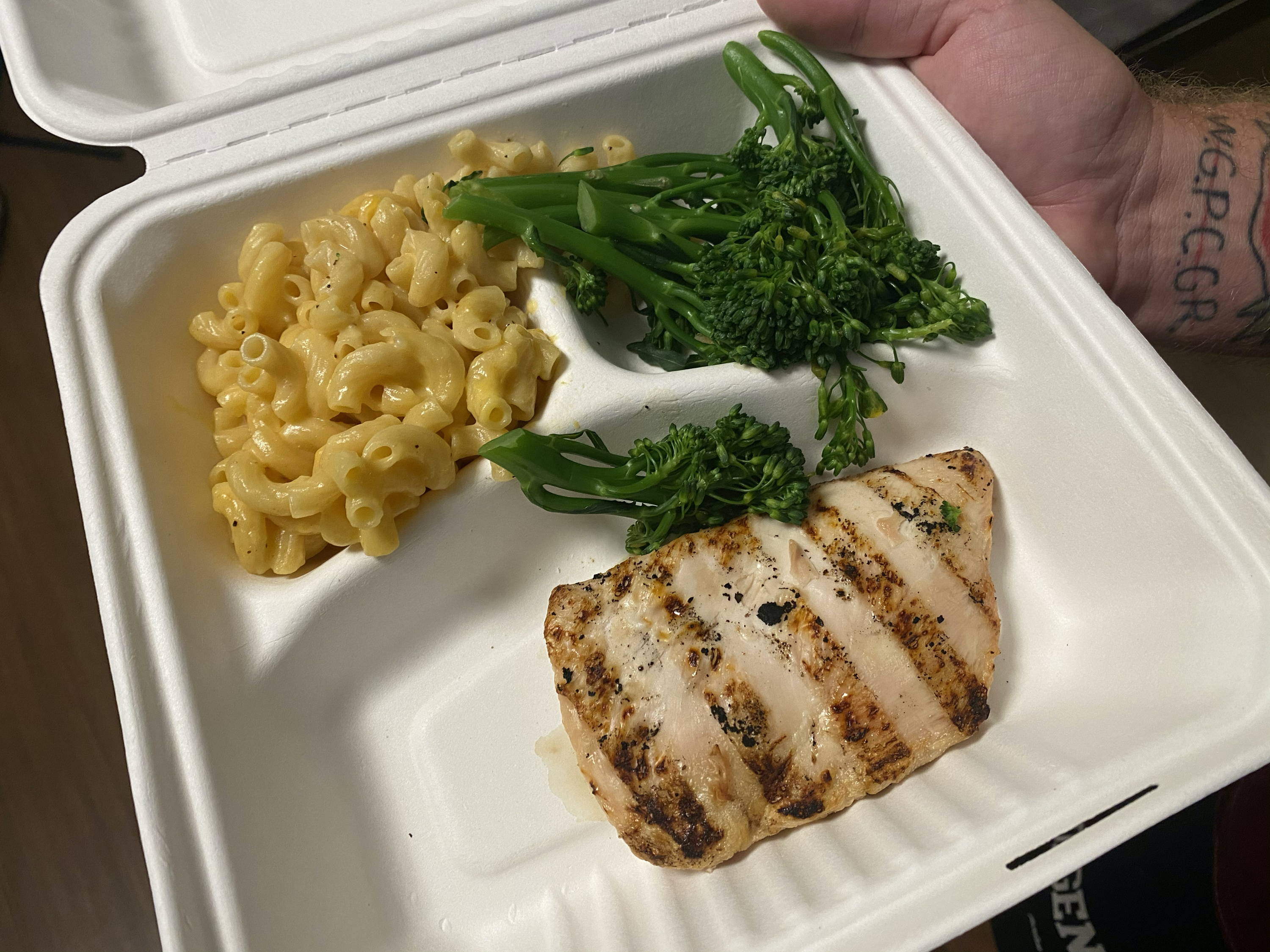 If you're a child, you'll probably be eating better than your parents when ordering in-room dining at the Yacht Club. The kids grilled chicken was an excellent kids meal. The chicken was once again juicy and tender, and an appropriate portion for a kids meal. The side of broccolini was once again served unseasoned and plain, but it's much more justifiable when it comes in a kids meal. The mac and cheese was your standard Disney mac and cheese, but it was cheesy, gooey, and overall enjoyable. The kids meal also comes with a dessert of vanilla-chi pudding with banana brûlée which I couldn't ever see a child enjoying, but was enjoyable amongst us adults. This is the only entree we got from in-room dining that we can recommend.
Mango Torte-Spiced Lemon Pound Cake and Kids S'mores Dessert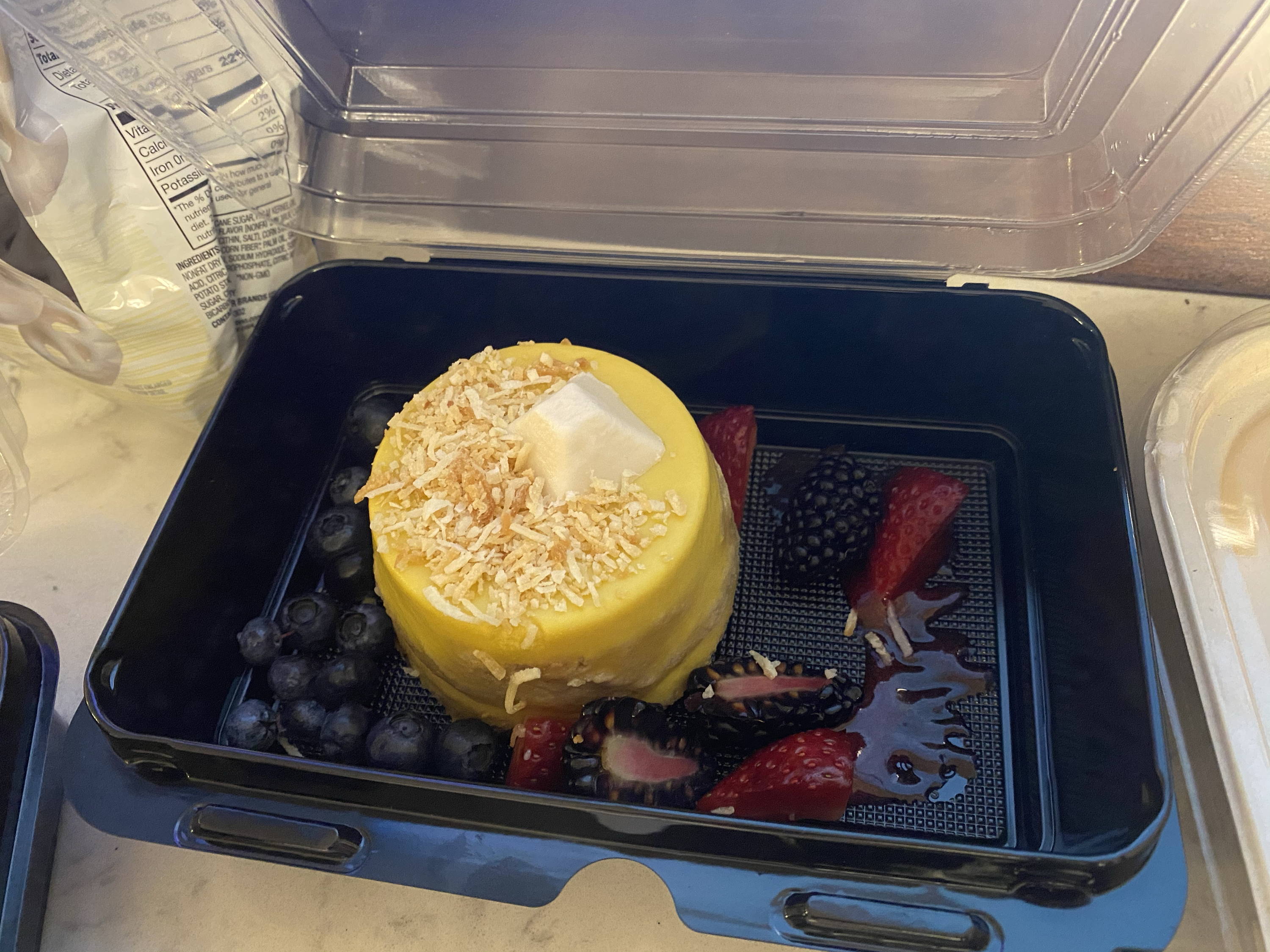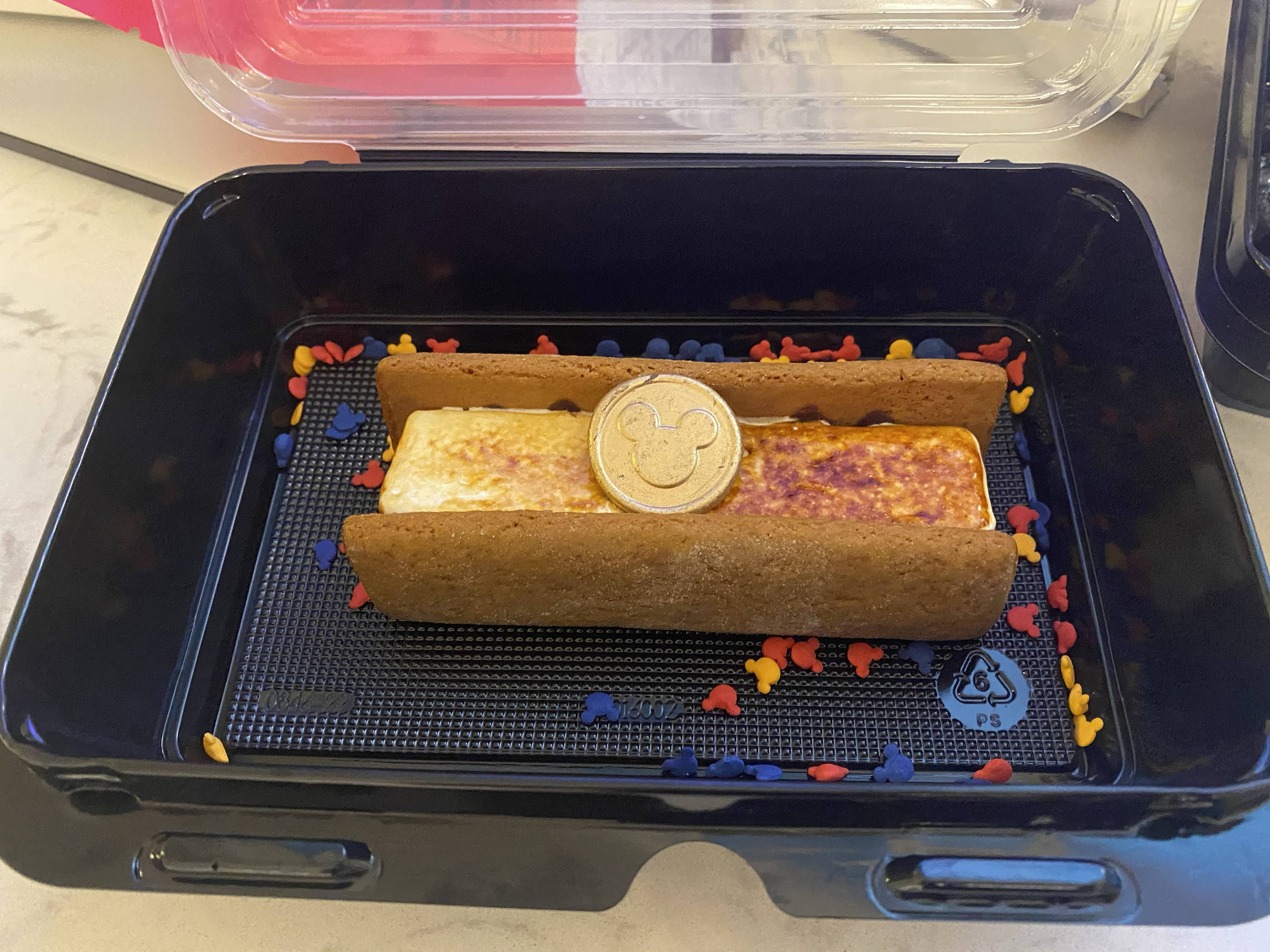 For dessert we had the Mango Torte and the Kids S'mores. The torte is a vegan dish and was my personal favorite. It came with coconut flakes that added a great texture to the mushy torte, and the berries complimented the mango flavor really well. The s'mores was disappointing as it was just one big toasted marshmallow on a stale gram cracker. There was little to no chocolate to help with the crunchiness and really just wasn't what a good s'more should be.
Overall we were really disappointed with the in-room dining options at the Yacht Club. I get that it's another way for Disney to get some cash coming in during these tough times, but nobody should be paying $41 for an old steak that you can't even cut into.
Most restaurants at Disney offer to-go options that you can order upfront and take back to the room with you, which his what I'd strongly suggest doing at Ale and Compass to ensure your food arrives a little fresher.
If you liked this article make sure to check out ourstore here, and use LOSTBROSBLOG for 10% off your first order!