Sometimes we all need a few minutes to just take a little break and relax. Now, you can get your daily zen-fix in true Disney style with the all-new series 'Zenimation' which is now streaming on Disney Plus!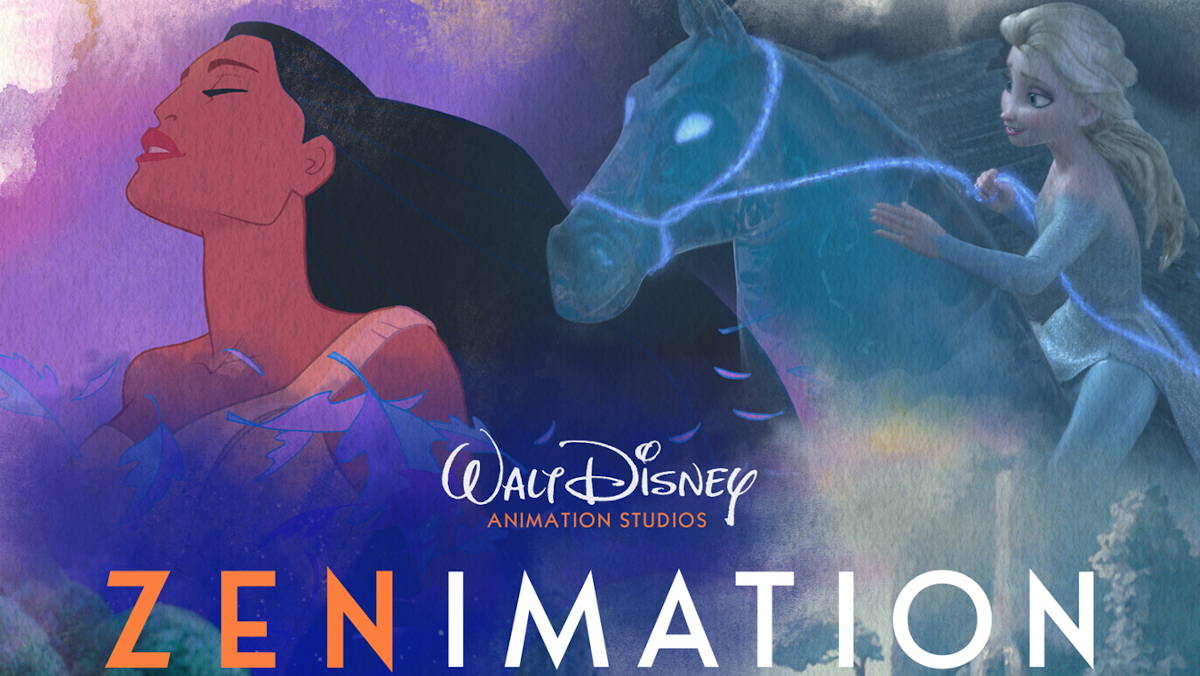 Zenimation features short, 5-7 minute episodes with no talking or music. They're categorized by peaceful sounds such as "Water", "Cityscapes", or "Night" and the first season consists of 10 episodes to relax to. The Disney element is incorporated by showing various Disney movies in a montage throughout each episode. The "Water" episode for example, features Moana, The Little Mermaid, and Lilo & Stitch, just to name a few. It's almost like ASMR goes Disney... in a sense. The sounds and visuals are combined to provide a relaxing, Disney-inspired mediation experience.
"Unplug, relax, and refresh your senses for a moment of mindfulness with Walt Disney Animation Studios' "Zenimation" – an animated soundscape experience. Whether it's baby Moana being called by the ocean, Anna and Kristoff walking through an icy forest, or Baymax and Hiro Hamada flying over San Fransokyo, these iconic scenes become an aural experience like no other with the sounds of ocean waves, an icy forest and soaring flight. "Zenimation" pays tribute to both the visual and sound artists who have created Walt Disney Animation Studios' legacy of films. Created and edited by David Bess. From Walt Disney Animation Studios."
This is an awesome way for Disney to continue pumping out content on the new streaming service while bigger productions are put on pause during quarantine. It's a great way to spend 5 minutes relaxing, clearing your mind, and getting into the Disney mood, even if it's just for 5 minutes!
Don't forget Disney PixarShort's latest story 'Out' was also released today, amongst other new titles being added to the platform throughout the week.
Zenimation is streaming now on Disney Plus.