Monday evening during D23's Fantastic Worlds Celebration online event, the second panel of the day was titled Star Wars: Galaxy's Edge - Storytelling Through Merchandise and featured a first-look at some all-new merchandise coming to Black Spire Outpost. Conveniently, yesterday was the convented Life Day that is celebrated within the world of Star Wars, so to celebrate, we hit up Batuu and checked out some of the celebratory new merchandise and discounts around the Black Spire Outpost!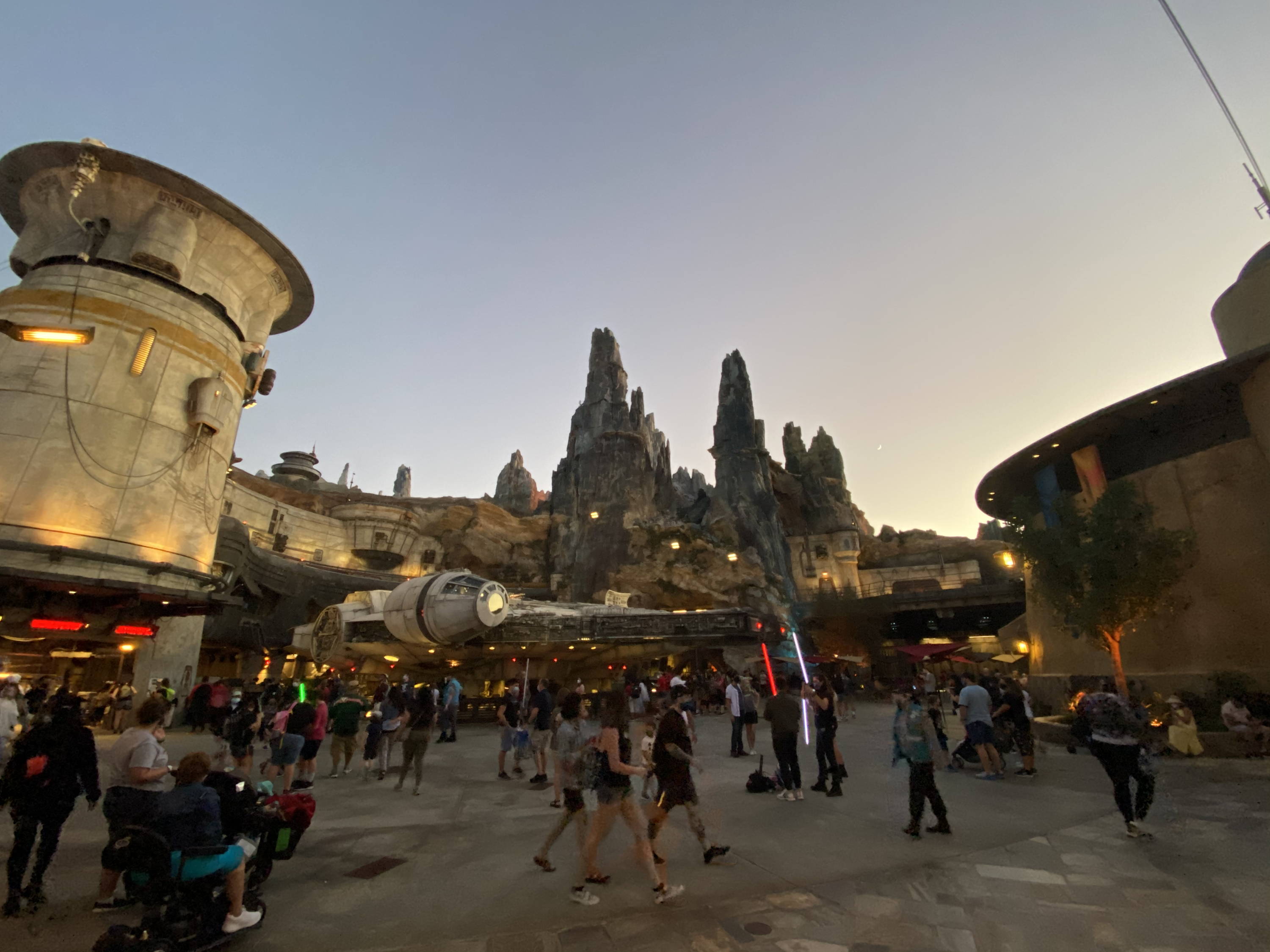 As the sun set on Batuu for the evening, many travelers posed in front of the Millennium Falcon with their lightsabers in celebration of the holiday.
Boba Fett Holiday Special Plush Variant (Toydarian Toy Maker) - $22.99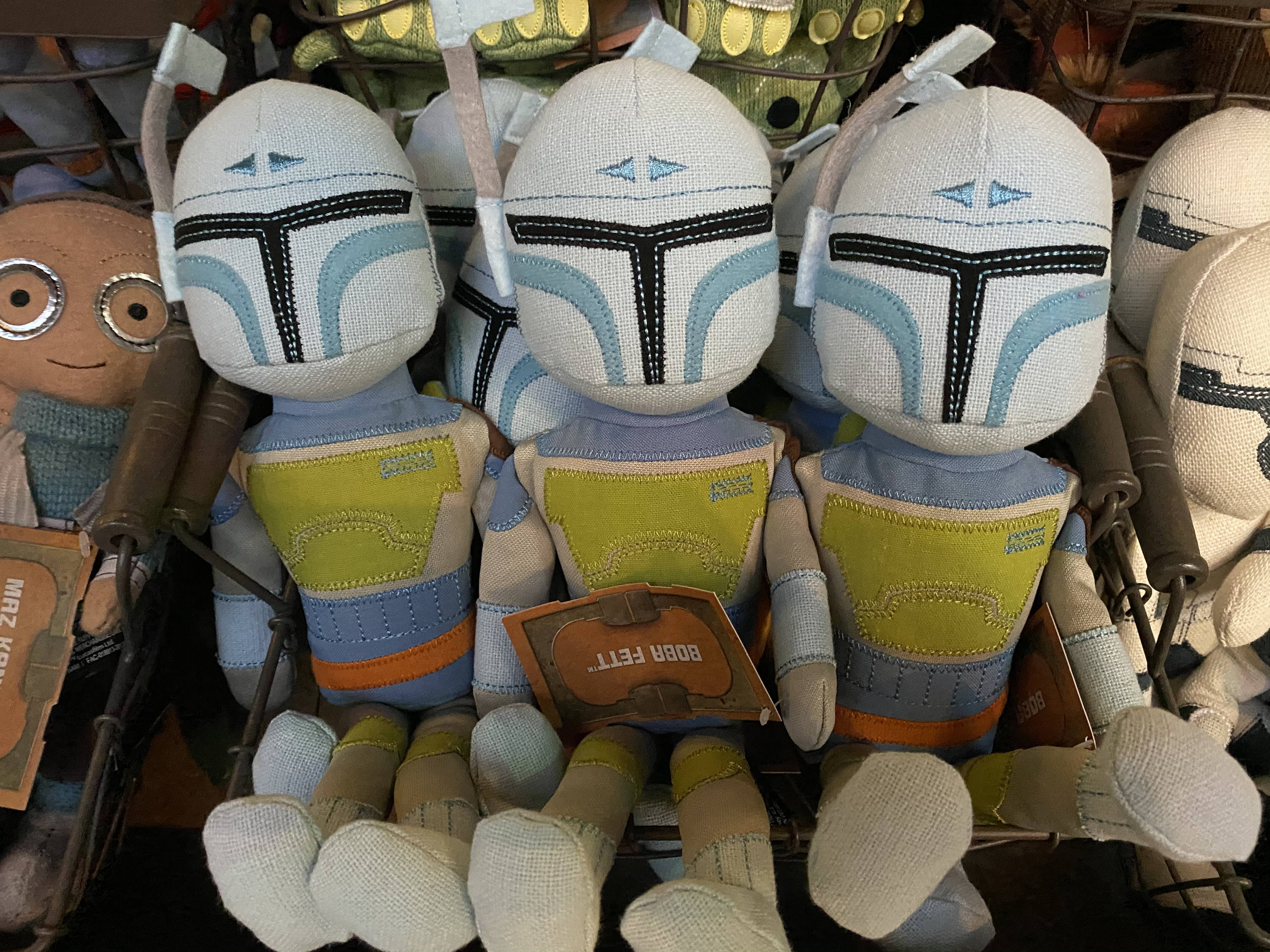 The first thing we found in the marketplace was the Boba Fett Holiday Special Variant Plush at Toydarian Toy Makers. The plush goes for $22.99, it's limit 1 per person and no discounts apply on this one. The blue and green color scheme match the color scheme of Boba Fett's armor in the Star Wars Holiday Special, which was Boba Fett's first on-screen appearance in 1978.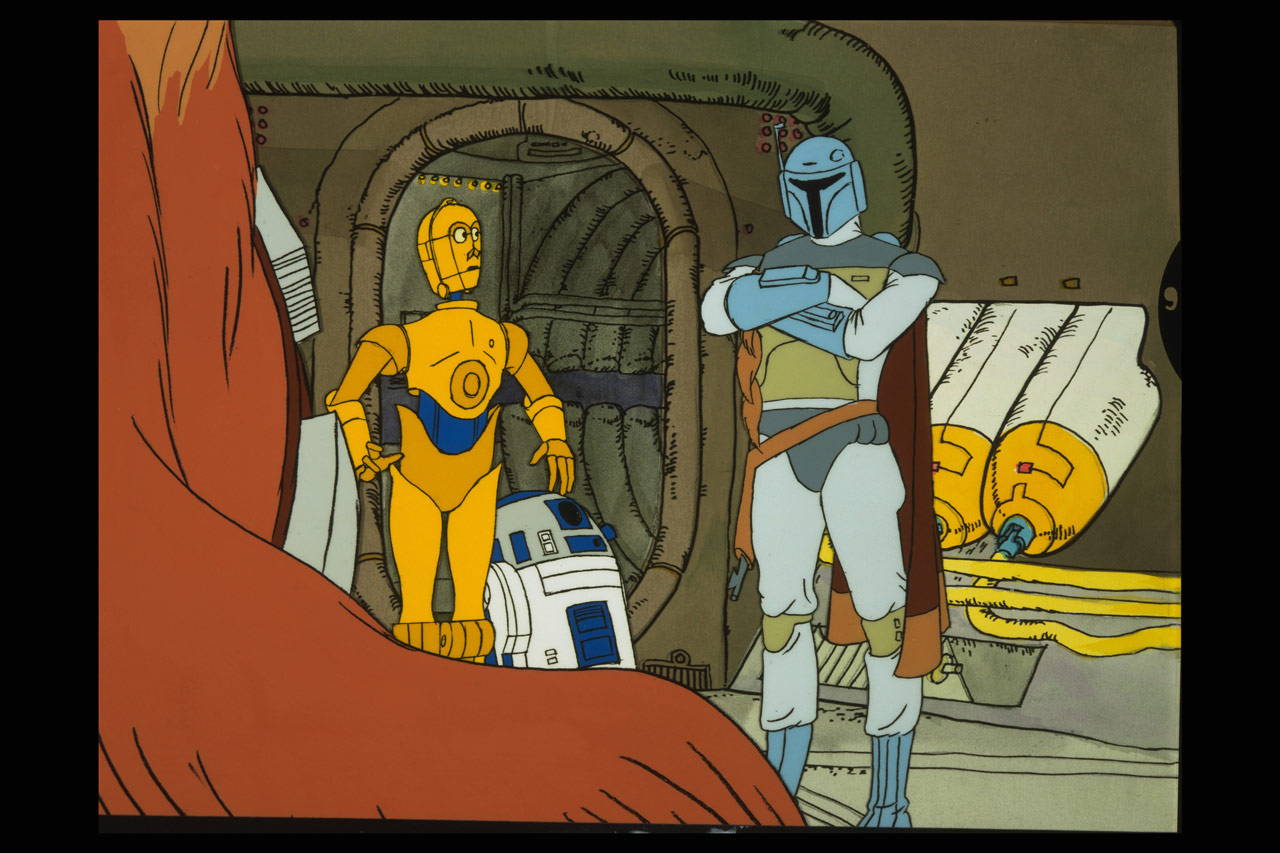 Maz Kanata Plush (Toydarian Toy Makers) - $22.99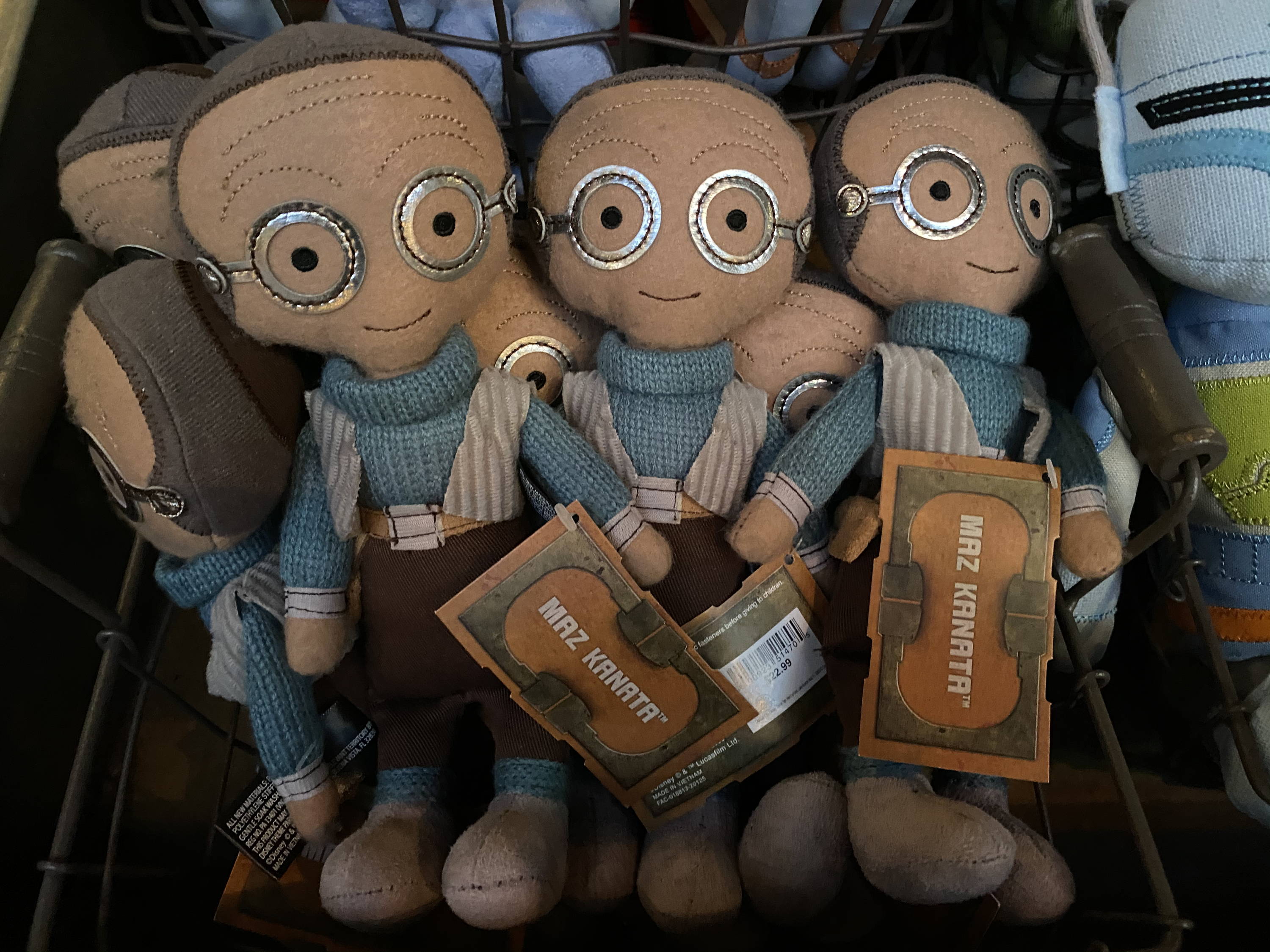 Next up was the Maz Kanata plush also located at Toydarian Toy Makers. Maz was the force sensitive resident of Planet Takodana from Star Wars: The Rise of Skywalker.
The Chid Plush (Toydarian Toy Makers) - $22.99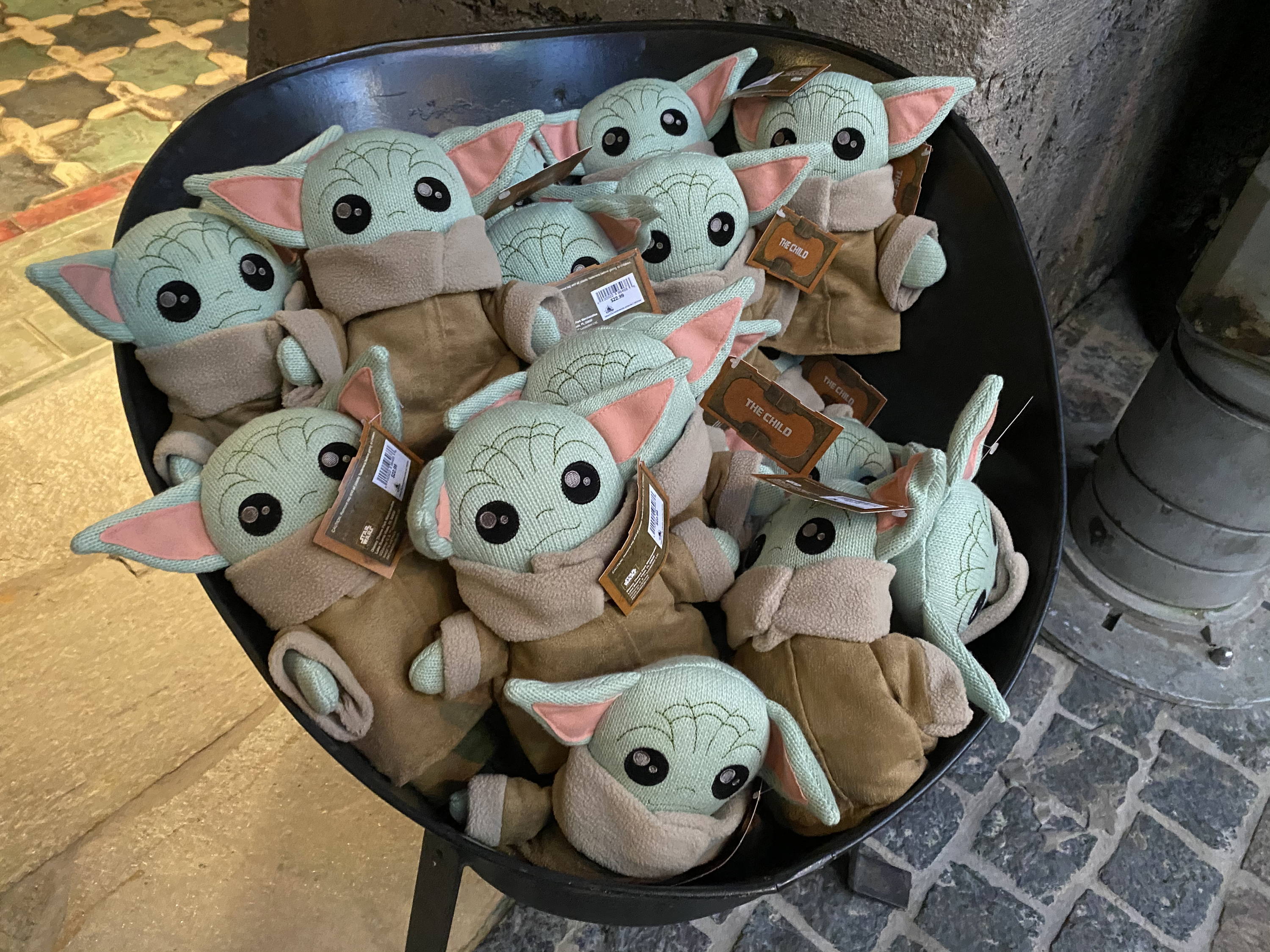 They Child plush have also been restocked at Toydarian Toy Makers. These little ones came out just before the release of The Mandalorian Season 2 earlier last month, however have since been restocked around the park.
Lightsaber Blade Special (Dok-Ondar's Den of Antiquities)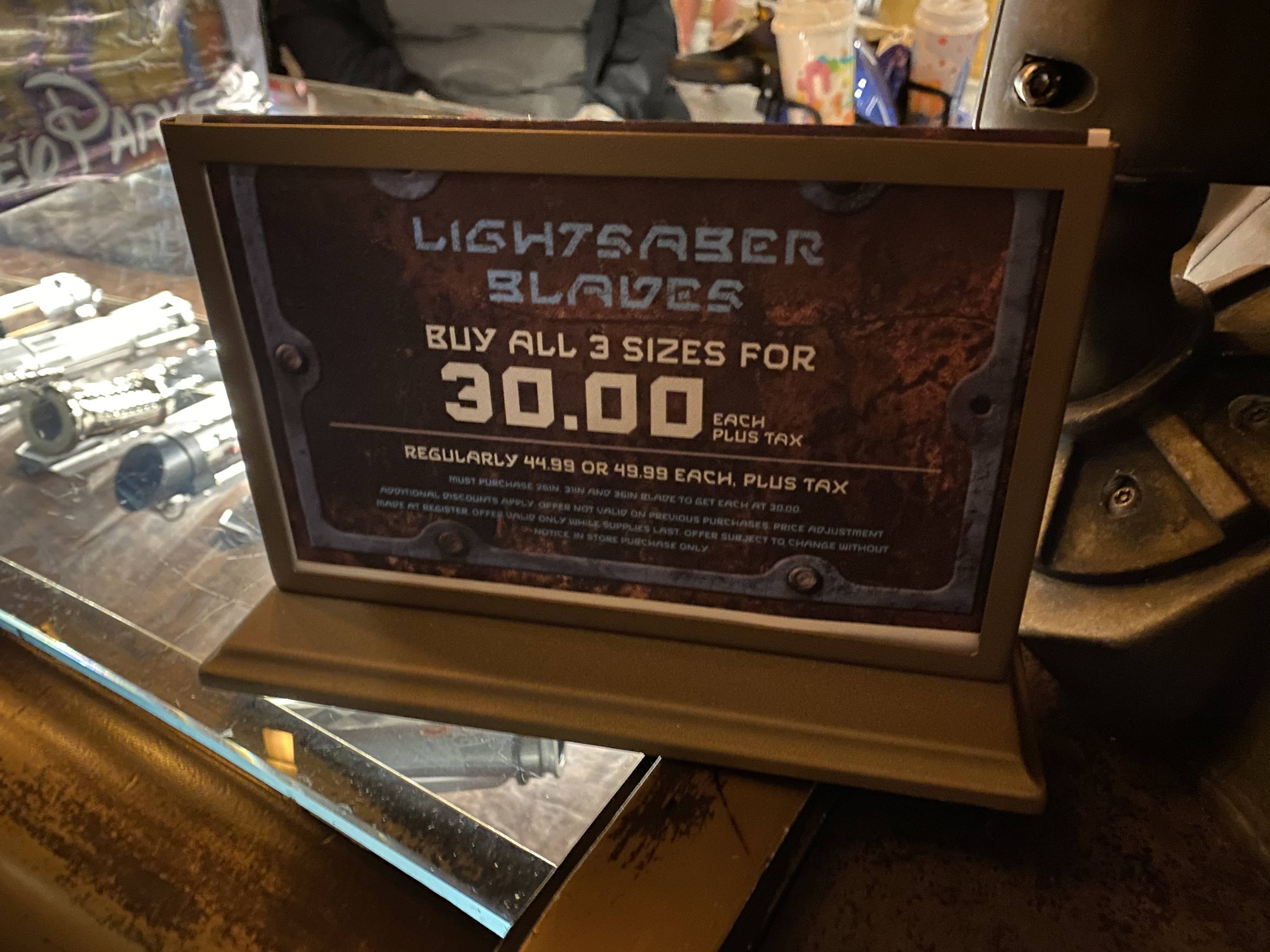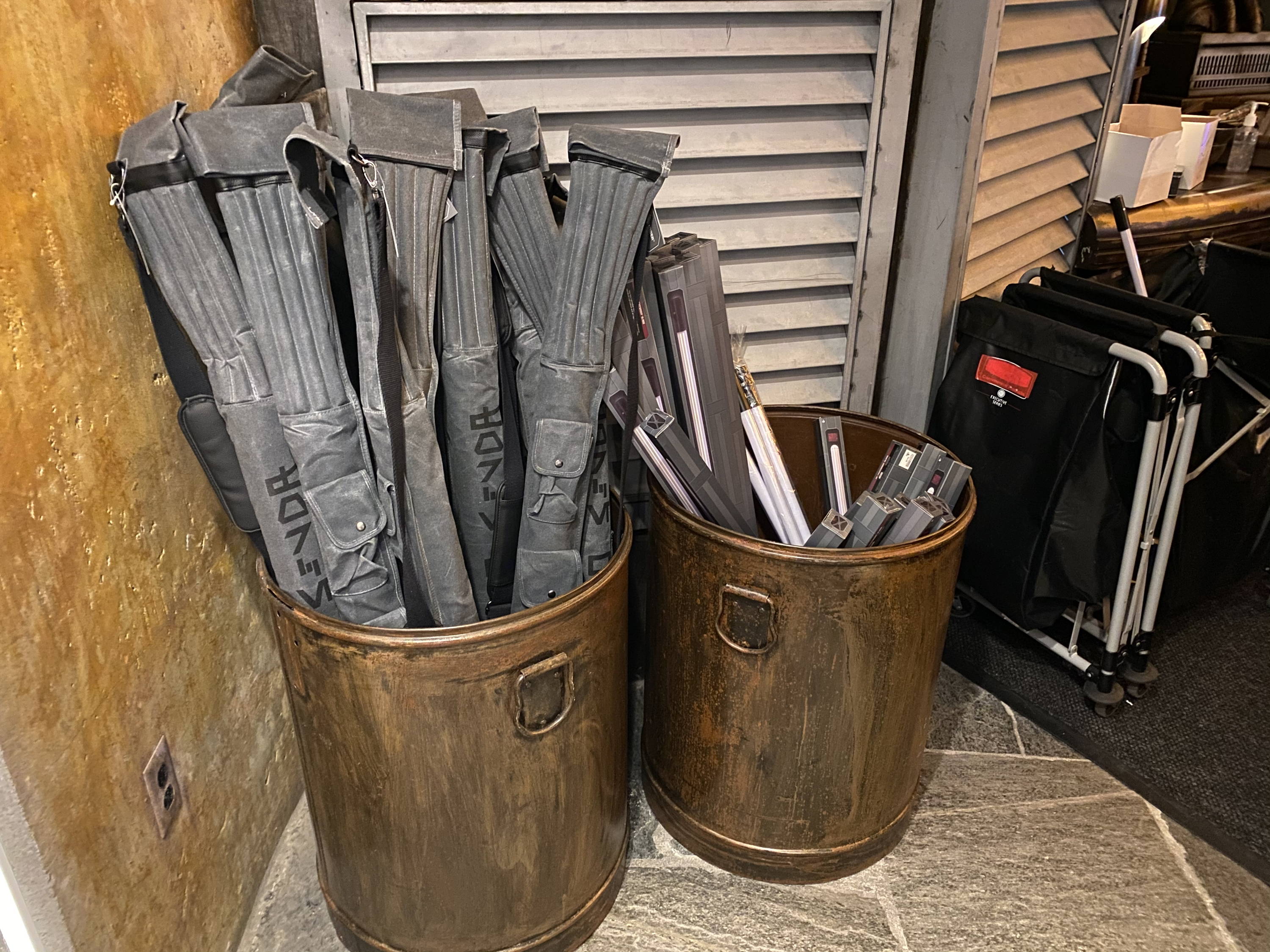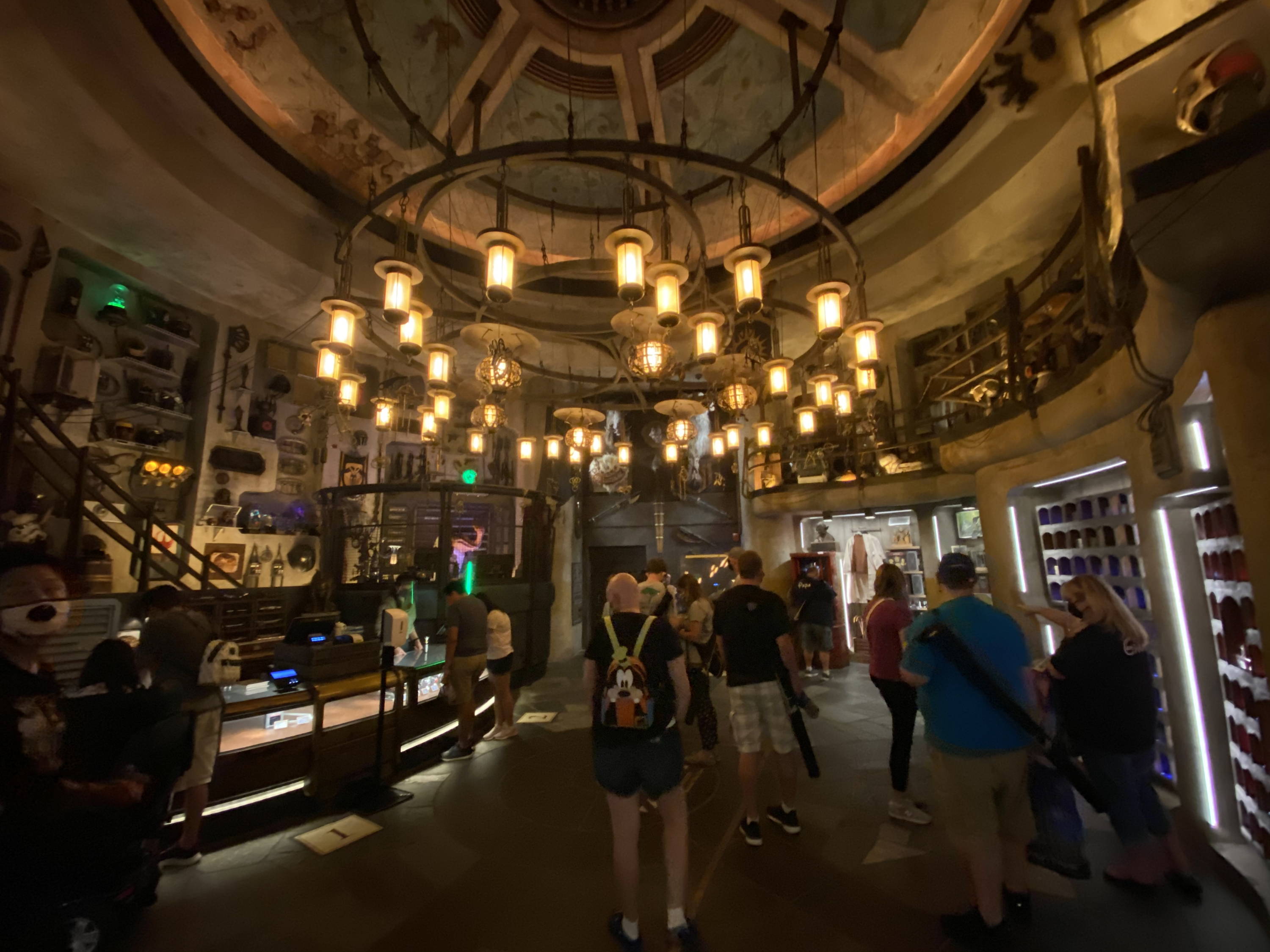 Dok-Ondar is running a special in his Den of Antiquities on Lightsaber Blades for Legacy Lightsabers. Right now, if you buy all three Lightsaber blade sizes, you can get them for $30 each (regularly $44.99 or 49.99 each). It was also announced that even more new Legacy Lightsabers would be making there debut at Dok-Ondar's in the near future, while some other older ones would be making their way out.
CB-23 Interactive Droid (Droid Depot) - $119.99
An all-new pre-build droid has been spotted at Droid Depot. CB-23, the lovable droid from Star Wars: Resistance who temporarily replaced BB-8 for Poe Dameron. The droid is pre-build and retails for $119.99. It has bluetooth connectivity just like the other pre-build droids, but CB-23 comes with an exclusive custom personality chip that can't be bought. These are limit 2 per person and can be bought on the shelves at Droid Depot!
CB-23 Action Figure (Droid Depot) - $12.99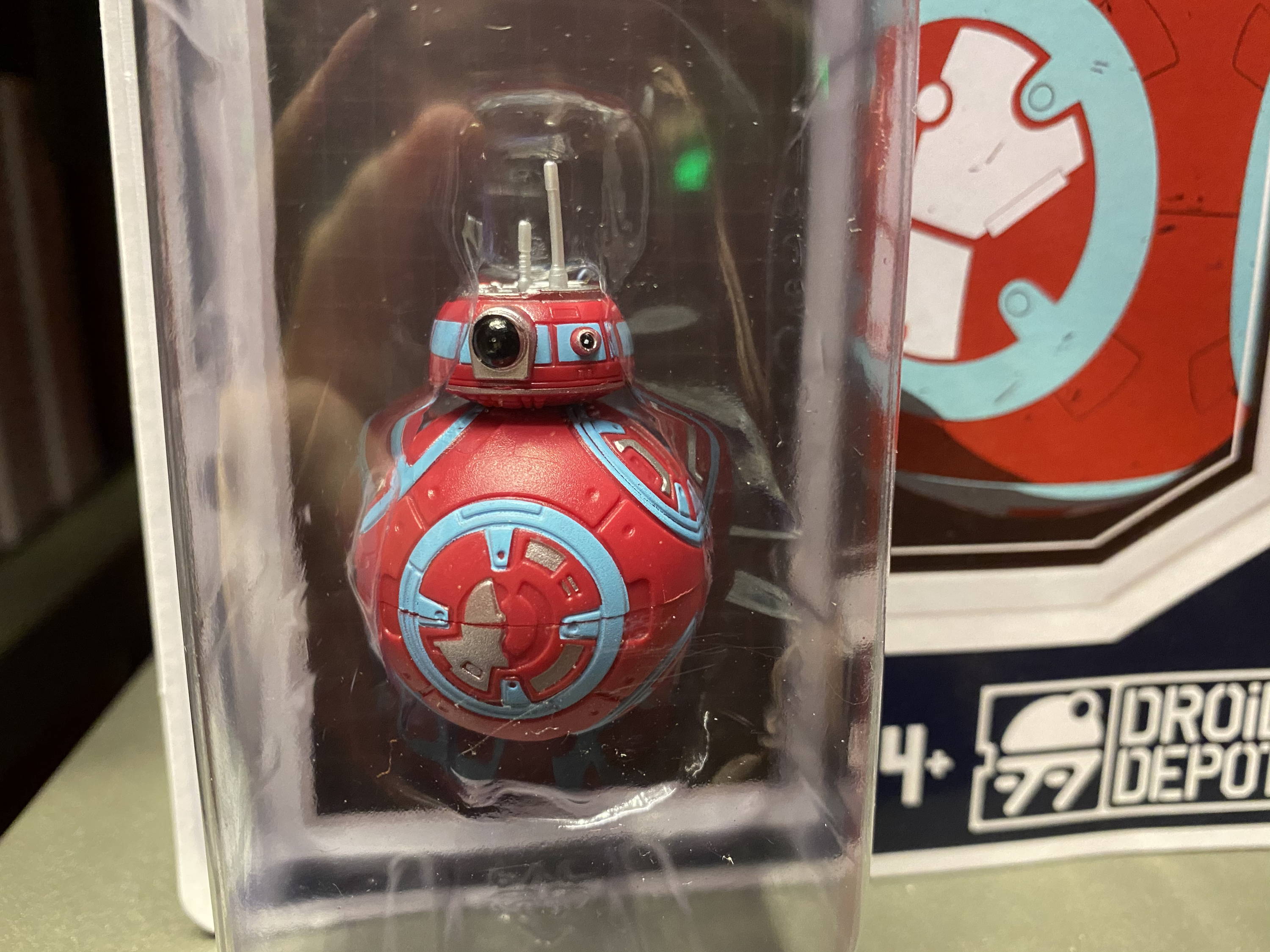 If the CB-23 interactive droid isn't for you, you can always bring home a smaller version with the CB-23 Action Figure. This one is also available at Droid Depot and goes for $12.99.
That's all the new merchandise we found on Batuu for Life Day, but there's a lot more expected to be released in the coming weeks and months. As always keep checking back to the Lost Bros Blog as we bring you the latest from around Black Spire Outpost and beyond. Till the Spire!
If you liked this article make sure to check out our storehere, and use LOSTBROSBLOG for 10% off your first order!