Dear 2020, DO YOU MIND!?!?
Brittany, here! The self-proclaimed "Cool Hip Mom!" (I'm leaving that up to my daughter to decide one day but hoping my Instagram/Blog helps sway her to believe so…or my random dance parties) It's an aspiration, really, but it's also a reminder to everyone that being a mom is cool. We take on quite a bit.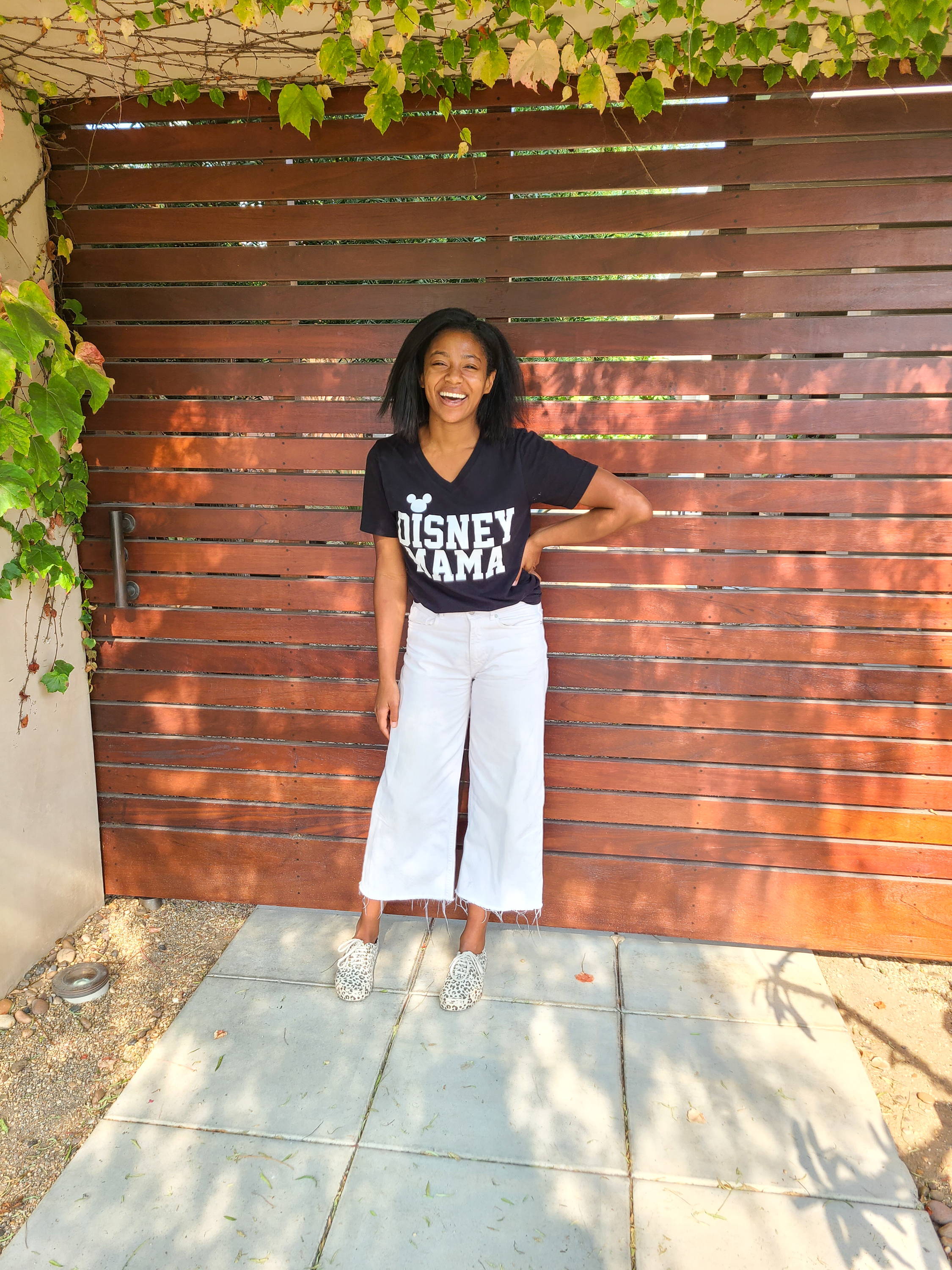 So far, in this "new normal" of pandemic-ing, (what a time to be alive) I'm finding that as parents we have so much to learn from watching our kids process this season. Mind you, I do have a preschool-aged daughter so her processing is much different than that of older kids, but seeing the resilience that kids have is very eye-opening.
Our daughter has so much grace for us as we navigate a whirlwind of daily decisions with so much uncertainty and change each day. We were thrown into all of the chaos (schools closing, working from home, having to explain the situation, etc…) and so having that grace is crucial.
Plus, she's not afraid to say that she misses doing things that she loves like heading to our happy place! This pandemic is giving our kids the confidence to share their feelings and if it's not, it's giving us as parents a space to offer a safe place to have those conversations! << Always trying to find the positive here!
We sure do miss Disneyland!
It's pretty crazy how much impact a place can have on you when you're forced to stay away for an unknown period of time. But with our time away from the Happiest Place on Earth, we've been finding some pretty awesome ways for the Disney magic to stay alive and thrive while we wait for Disneyland to reopen!
LET'S START WITH MUSIC
Vinyl records have been our go-to source for some fun Disney dance parties. Our local record store is usually stocked with some old vintage Disney vinyl records and our daughter loves to sort through them and look at the pictures. You can't go wrong with a little Sunday afternoon Disney jam session!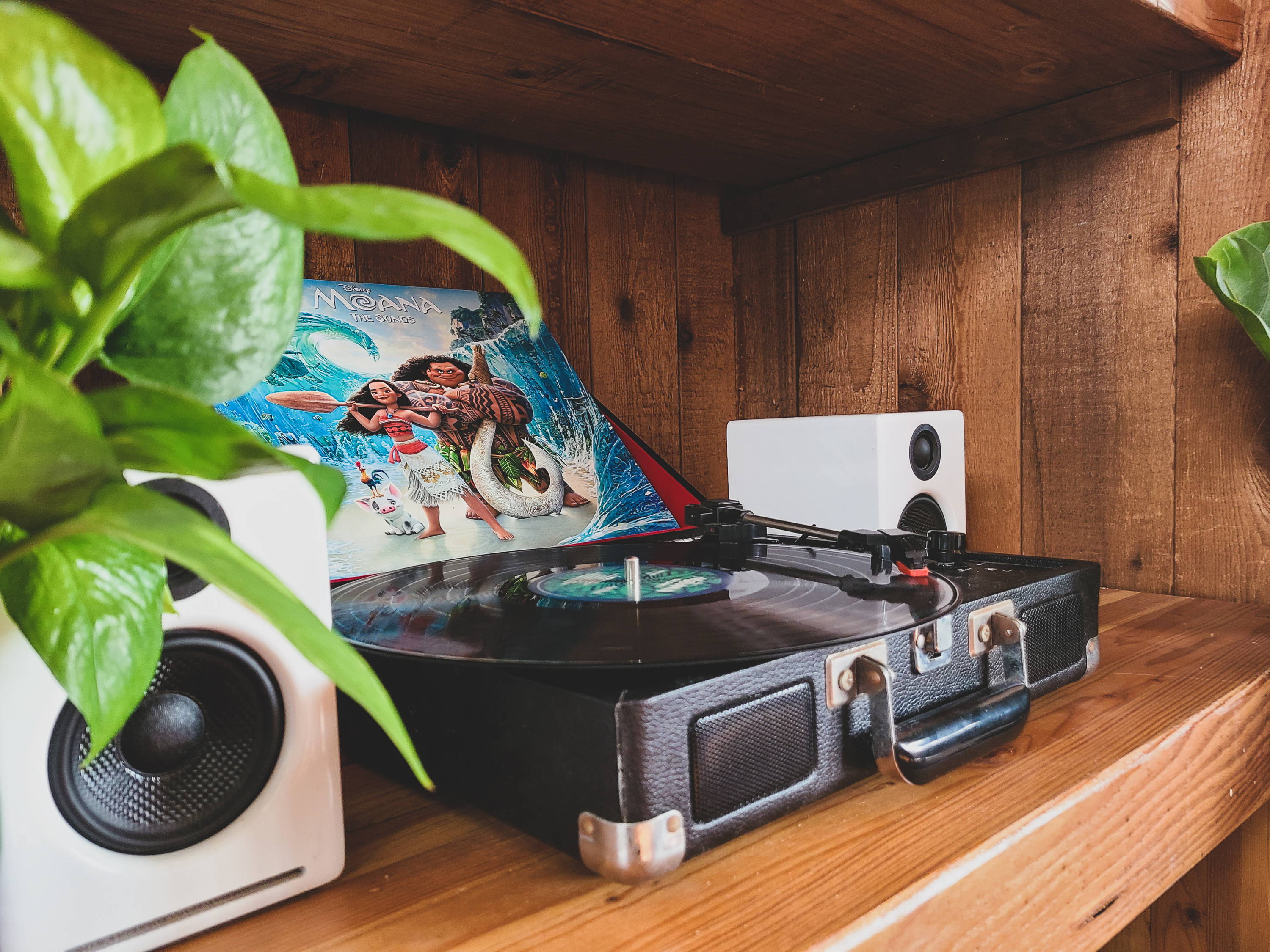 DRESS THE PART
Throwing on some Disney inspired apparel always puts a smile on our faces. Whether it be some tees, hats, pins, gear to play dress-up (#girlmom), anything! Channel your inner Minnie Mouse and own the day.
MASK UP WITH SOME MAGIC
Masks…but make it DISNEY. Why not throw on a Disney inspired mask to bring some magic to those around you while keeping them safe? I've been loving seeing all of the creative and fun Disney inspired masks out there!
CRAFTS AND DECOR, OH MY!
While working from home I started to rethink and reconfigure our (small) space often. When our daughter was home for distance learning for a few months, I researched Disney theme crafts and activities like crazy! I found a bunch of awesome books, worksheet books, and Disney Family's website came in handy often. As far as decor goes, ETSY has so many rad makers that create some amazing Disney inspired items for your home! I'm still trying to convince my family to let me turn our home into the Jungle Cruise - I'll let you know how that goes! (It's not going well).

SPECIAL SCREEN TIME WITH DISNEY+
I know many parents are doing distance learning with their kids meaning increased screen time. So for "special" screen time, Disney+ is the place to be when it comes to all things Disney magic. From old school shows and movies, to behind the scenes into the magic, there is something for everyone to enjoy! They even have some rad shows and documentaries about their Parks!
EXPERIENCE DOWNTOWN DISNEY
We recently began stopping by Downtown Disney! Hearing the music and seeing the Cast Members alone is pure magic, and then being able to walk through stores and enjoy treats and delicious food is amazing! We easily spend a few hours experience the magic at Downtown Disney!

LIVE VICARIOUSLY THROUGH WALT DISNEY WORLD VISITORS
This has been one of my personal favorites this season. With Walt Disney World Parks open, it's been nice to experience the magic through other Disney creatives! While we long to experience the magic ourselves, we truly thank the ones that share their experiences with us because we feel like we're there!