Disney has announced that the latest story from Pixar's SparkShorts project "Out" will begin streaming tomorrow, May 22nd on Disney Plus! Check out the official teaser trailer Disney released earlier today:
'Out' will be the seventh story to be featured in Pixar's experimental storytelling project 'SparkShorts'. "The SparkShorts program is designed to discover new storytellers, explore new storytelling techniques, and experiment with new production workflows. These films are unlike anything we've ever done at Pixar, providing an opportunity to unlock the potential of individual artists and their inventive filmmaking approaches on a smaller scale than our normal fare." said Jim Morrison, President of Pixar Animation Studios
'Out' tells the story of Greg and his dog, who is struggling to tell to come "out" to his parents that he is gay. Check out the official poster Disney released for the new short below!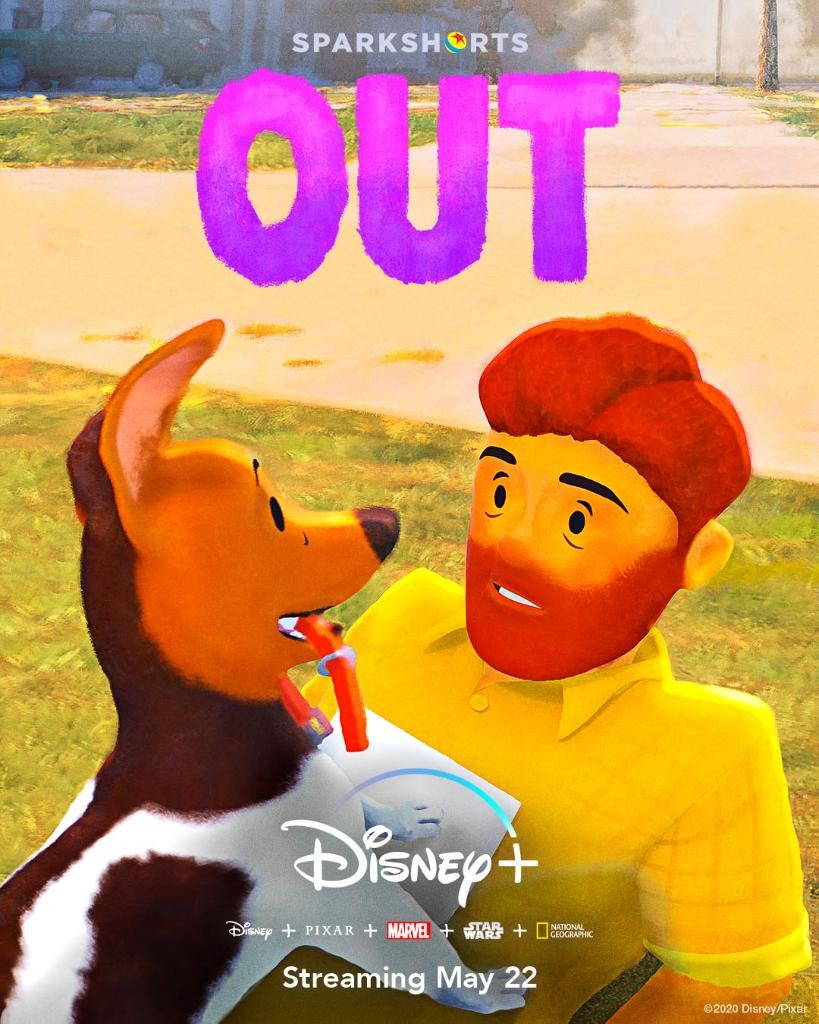 While watching the short tomorrow, be on the lookout for this hidden Easter egg that portrays a dog with Toy Story's Weezy in his mouth!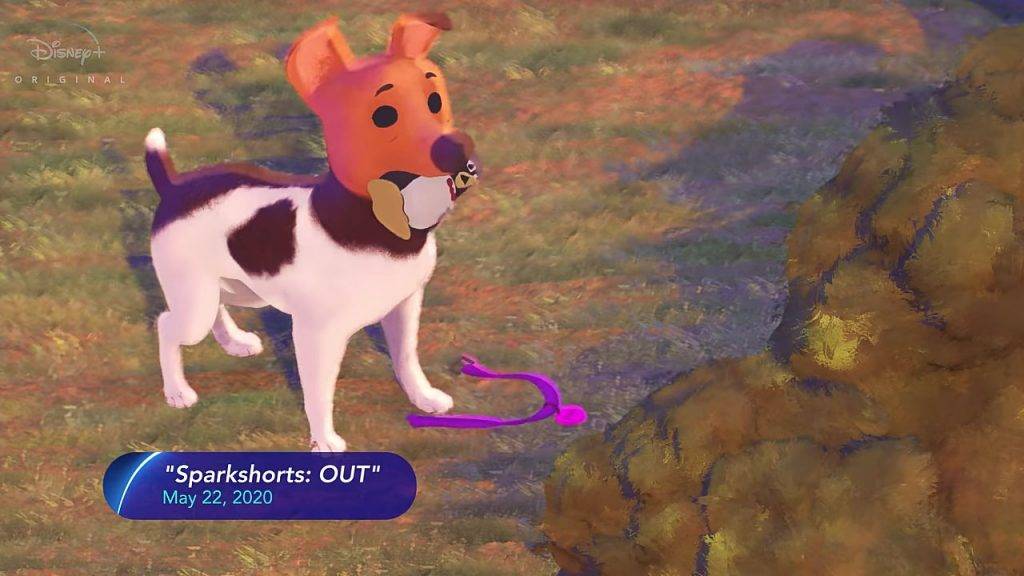 We're SO excited for this short and extremely excited to see more LGBTQ+ representation in Disney! In the meantime, be sure to check out the rest of Pixar's SparkShorts now streaming on Disney Plus!
'Out' begins streaming on Disney Plus on May 22nd.