The Heros that protect the magic around the Walt Disney World property each and every day are fundraising by selling all-new challenge coins! For those who may not know, Reedy Creek Fire Department is the full-service fire and emergency medical services organization that provides protection for the Reedy Creek Improvement District, which spans Walt Disney Property. Walt Disney World is the largest taxpayer and primary landowner of the district.
Every so often the fire department fundraises by releasing some really fantastic merchandise, and this month they've released three amazing new challenge coins that are available for order now! Check out the coins below as well as order forms for submission.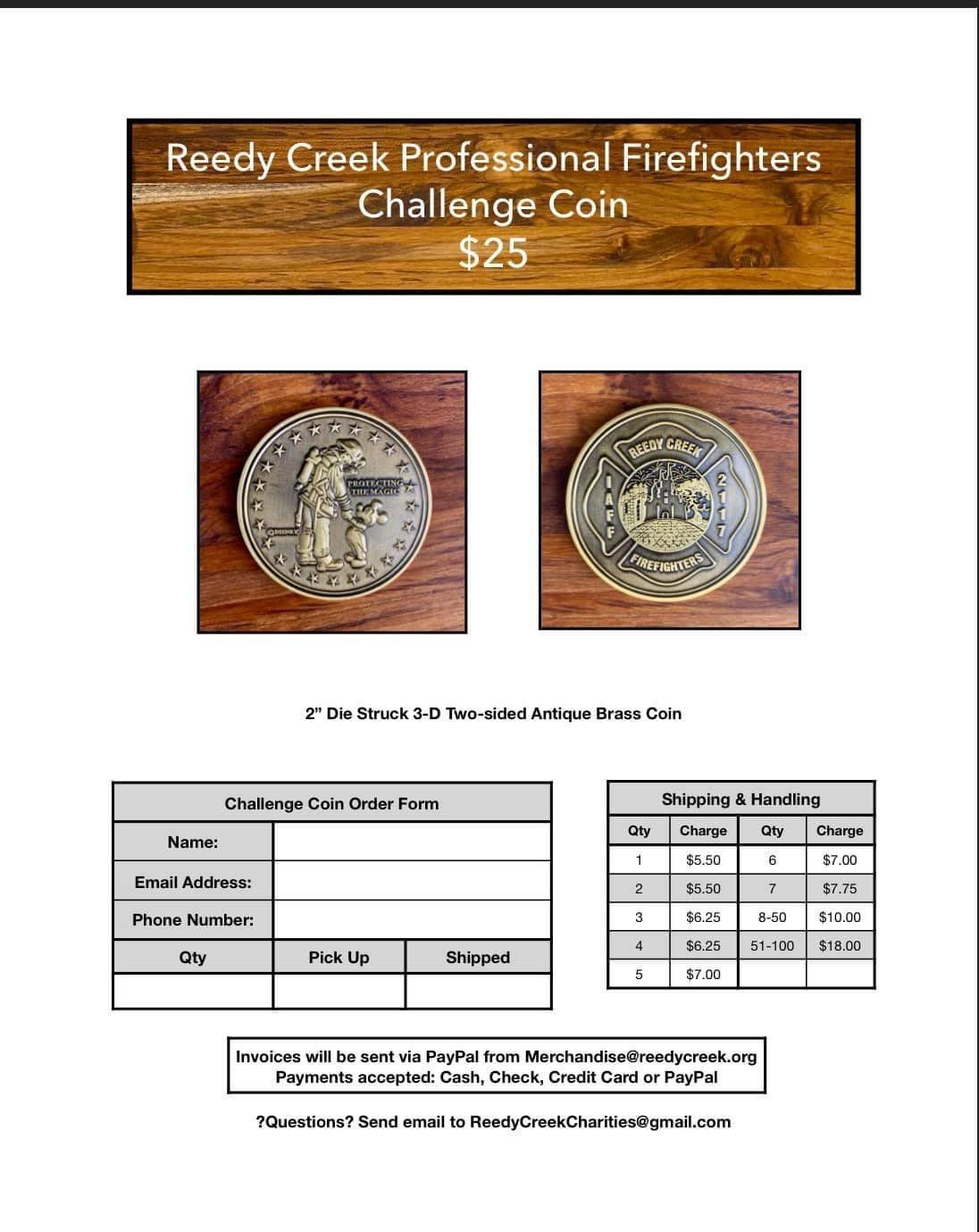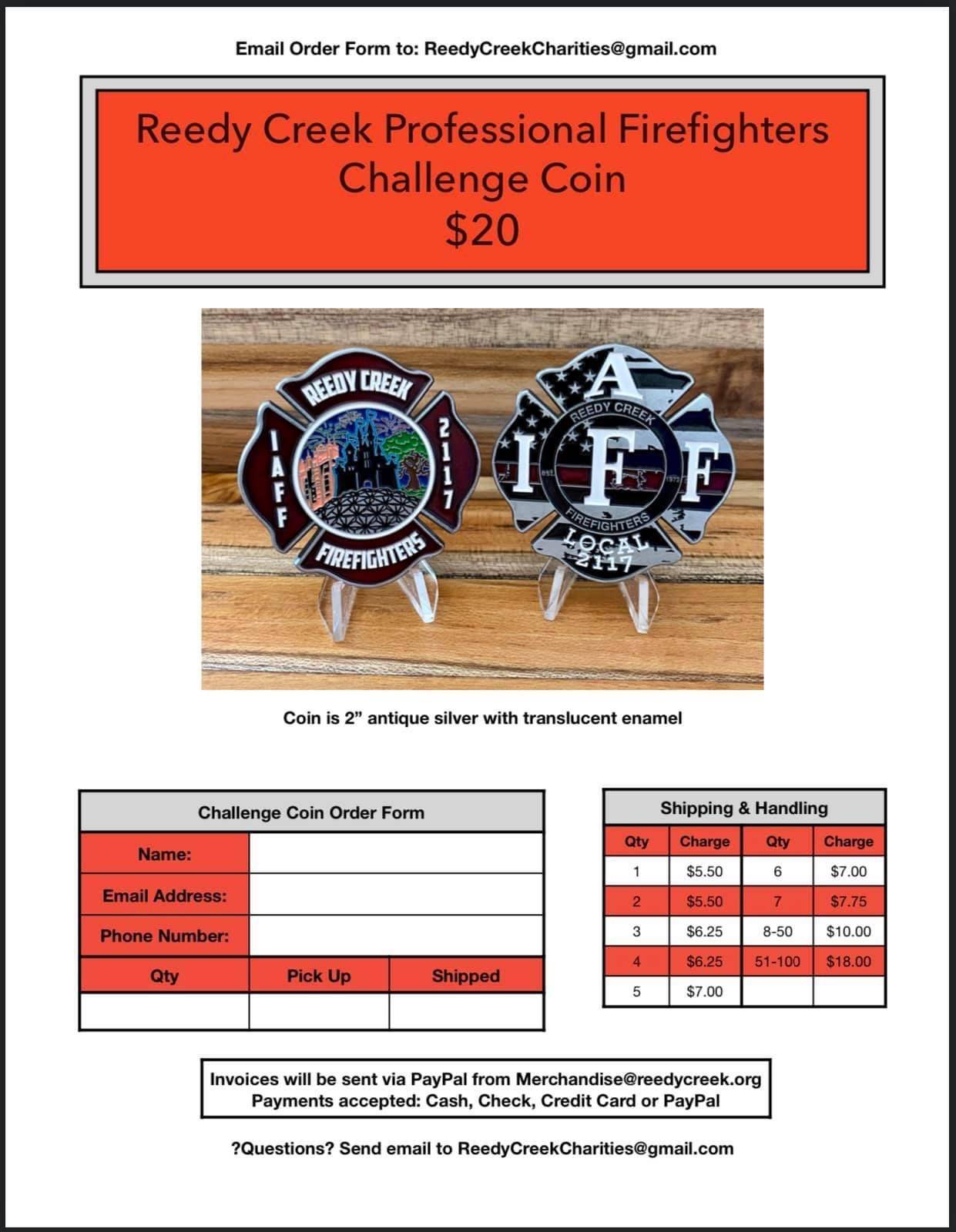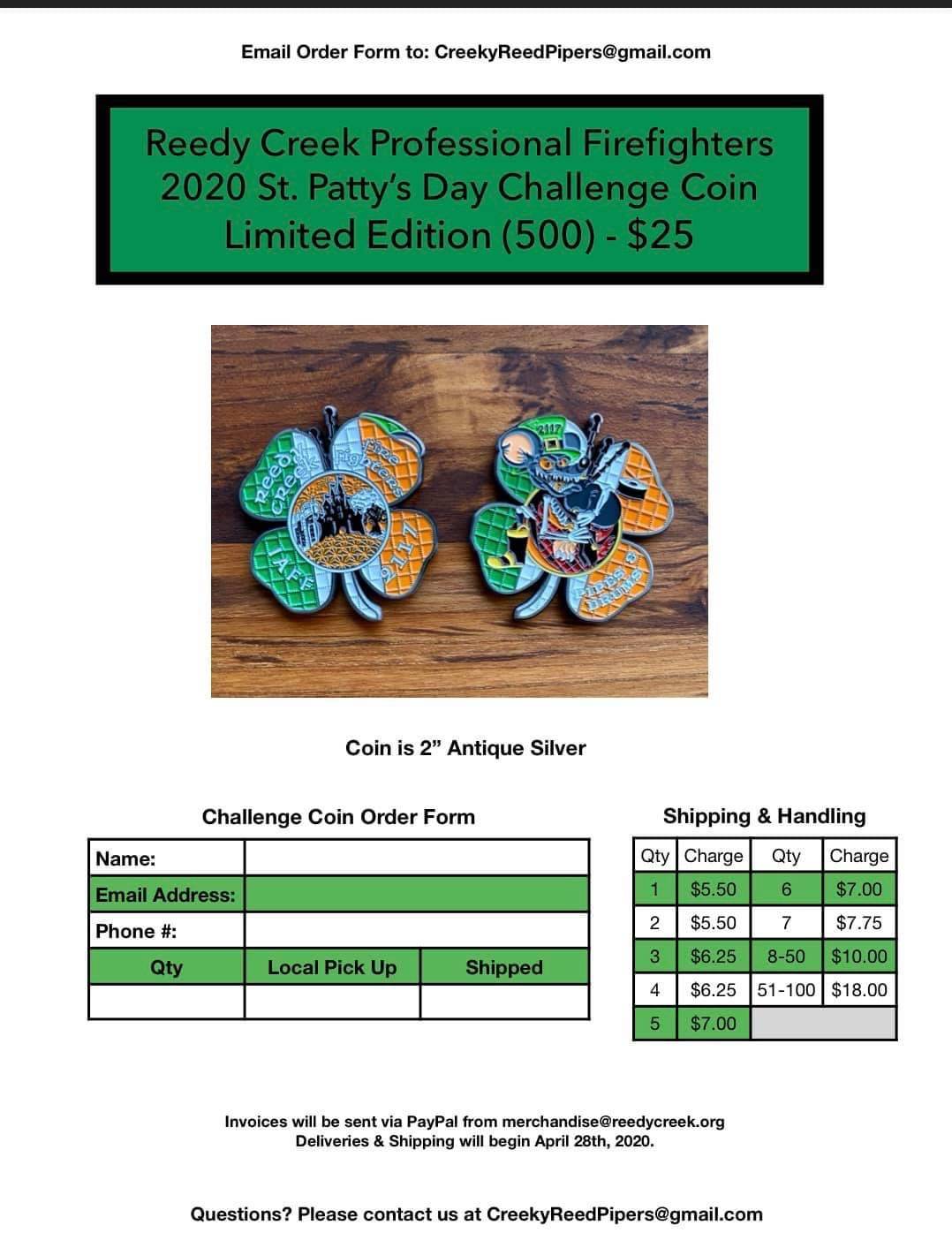 Do note that worldwide shipping is available and all coins MUST be shipped. The fire department is unable to trade challenge coins at this time. Any questions about the coins can be sent to ReedyCreekCharities@gmail.com
Currently consisting of four fire stations and approximately 160 full-time firefighters, officers, and paramedics, the department responds to over 29,000 alarms each year. The department operates four engine companies, two truck companies, and eight advance life support ambulances.
9-1-1 services are operated by the Fire Department as the Public Safety Answering Point. Disney, in fact, operated the first ever 9-1-1 system in Florida beginning in the late 1960s. The responsibility for answering 9-1-1 calls was transferred to RCFD from Disney Security in the 1970s. The RCFD 9-1-1 system is unusual in that most 9-1-1 Public Safety Answering Points are in the hands of law enforcement agencies that transfer fire and EMS calls to the proper second or third service. RCFD transfers police calls to Orange County Sheriff's Office and Osceola County Sheriff's Department depending upon jurisdiction. (Source)
We're huge supporters of the Reedy Creek Emergency Services department that keeps the magic safe and we can't wait to pick some of these coins up!
If you're looking for more information on the coins or want to keep up-to-date on the latest happenings around the Reedy Creek Emergency Department, be sure to follow them on Facebook here.
If you liked this article make sure to check out our storehere, and use LOSTBROSBLOG for 10% off your first order!