Last week, Disney presented the Disney Family Singalong on ABC, where a slew of celebrity guests from The Walt Disney Company portfolio, including Walt Disney Studios, Walt Disney Television, Disney Music Group, and Disney Theatrical Productions got together to broadcast singalongs of some favorite Disney songs from their homes.
We also saw Ariana Grande absolutely SLAY a rendition of "I Won't Say I'm In Love"
The show was a highly anticipated event as we're all longing for something to look forward to while stuck in our homes. If you want to return to the event and experience it again, or perhaps watch the rerun for the first time, it's now available to view in it's entirety on Disney Plus!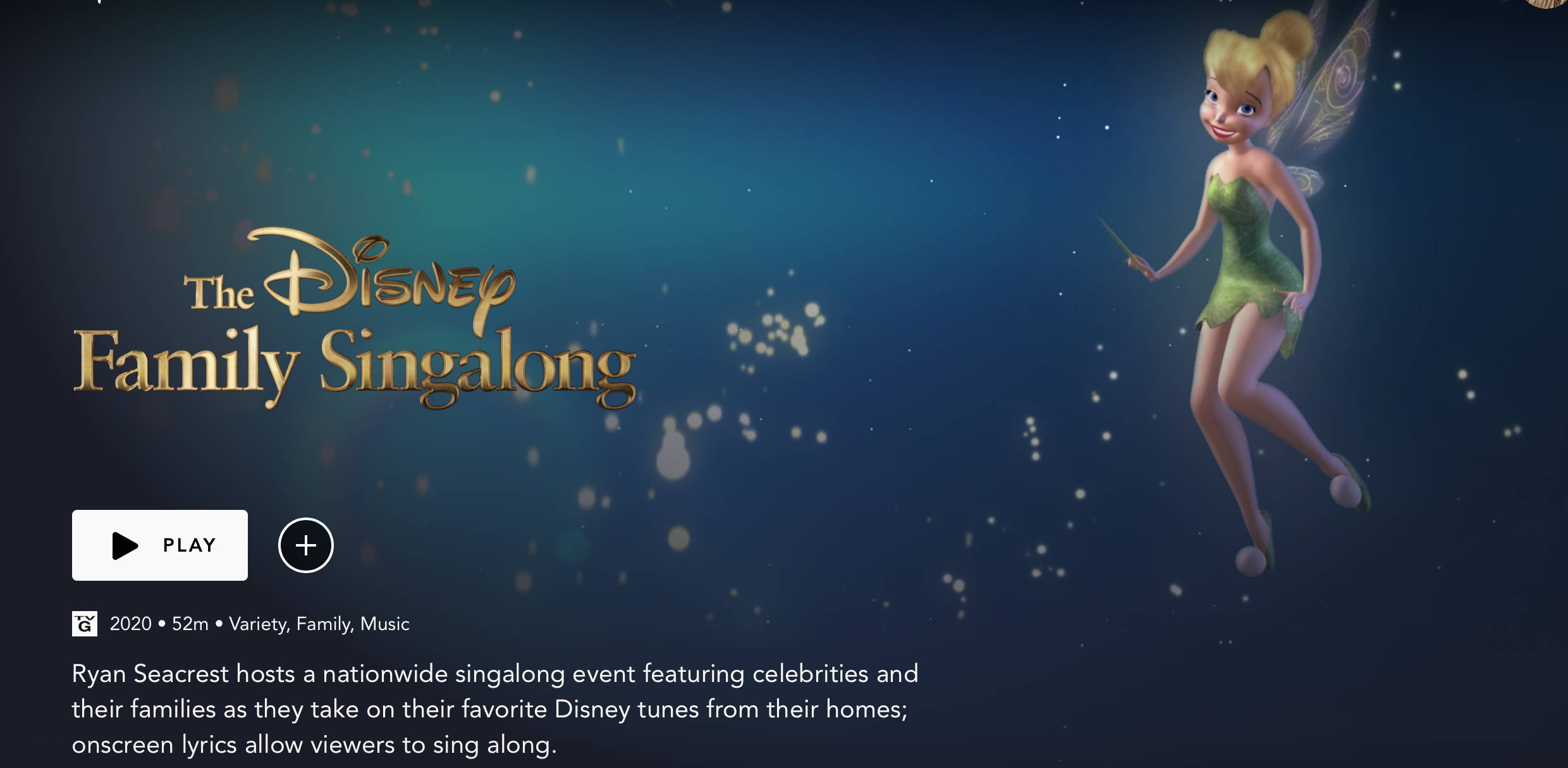 The event has a 52 minute runtime and is certainly worth the watch! For more upcoming new Disney Plus shows, be sure to check out the complete list of upcoming Disney Plus shows for the entire month of May!
If you want to skip straight to Queen Ariana's song (we don't blame you) you can check out a clip from her performance here:
What was your favorite performance of the Disney Family Singalong? Let us know in the comments below!