Remy's Ratatouille Adventure has been quite the mess over the last few months. The project is pretty severely delayed from it's original opening date slated for earlier this year. This morning, Josh D'Amaro shared some additional details on the progress of the progress, and we now know that it won't be opening in 2020, but rather sometime in 2021. We also got a first-look at the entrance marquee being put into place above the attractions entrance.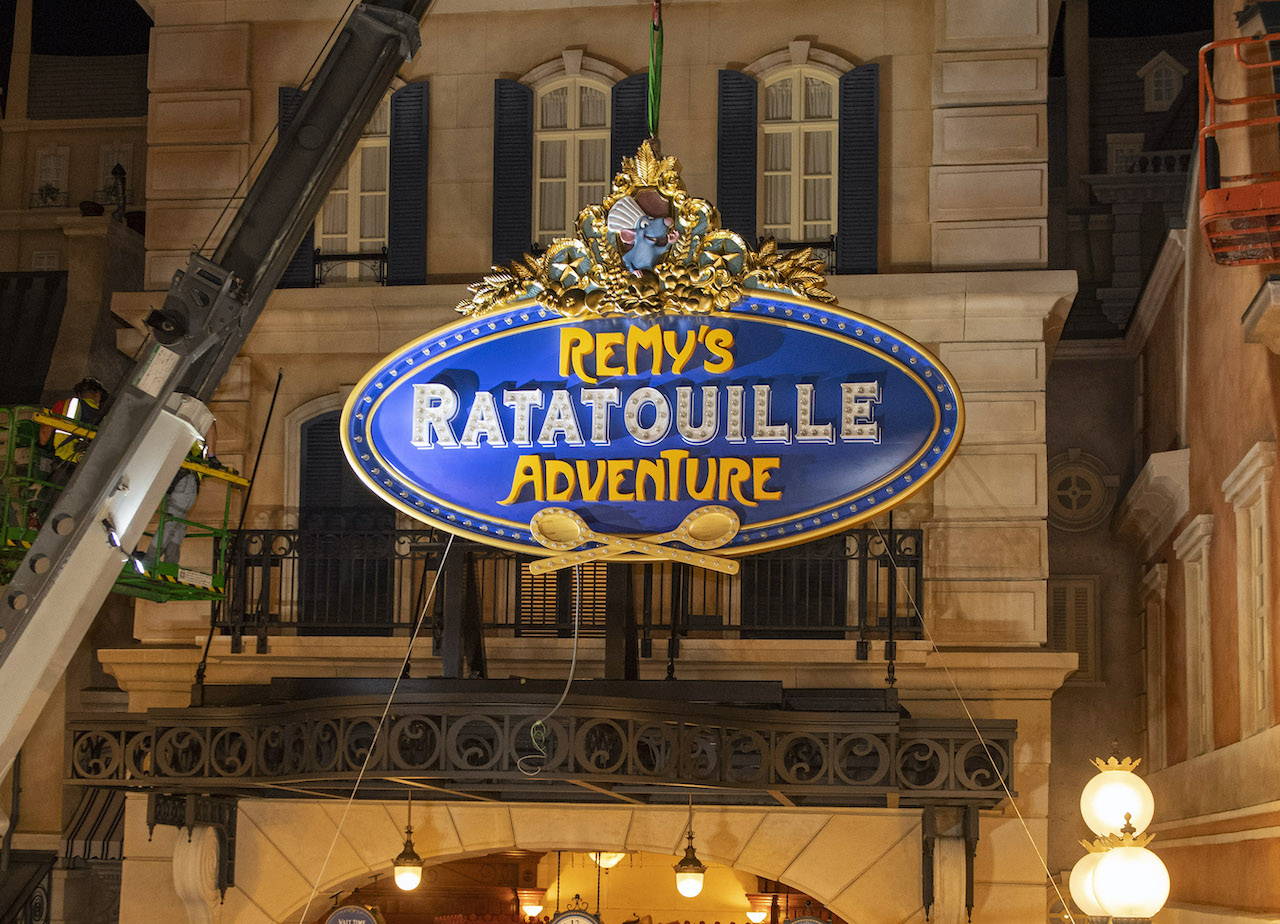 "And plans are on track to open Remy's Ratatouille Adventure in 2021. Based on Disney and Pixar's hit film, "Ratatouille," this family-friendly attraction will invite you to shrink down to the scale of a rat for a culinary adventure with Chef Remy. During each adventure, you'll race across Gusteau's kitchen floor aboard special trackless ride vehicles in a thrilling 3D chase. Click here for more."
Here's an additional look at the Remy's Ratatouille Adventure sign being prepared. This post was shared by Imagineer Zach Ridley in October.
Here's a look inside the attraction which was posted earlier this year on the Disney Parks Blog.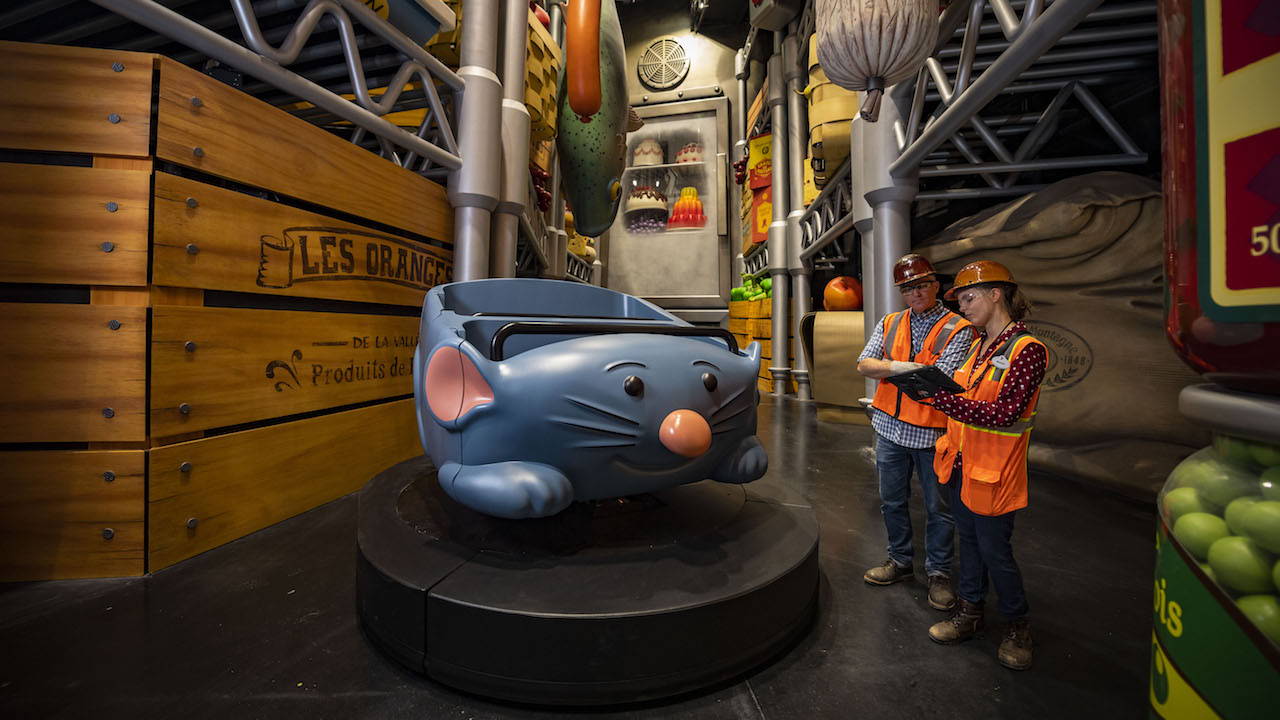 While no exact opening date has been announced for the attraction, we now know it will be opening sometime in 2021. There's also a D23 event coming up on Thursday, November 19th titled EPCOT- The Magic of Possibility where we'll hear even more information about the new attraction, and possibly an official opening date.
If you liked this article make sure to check out our storehere, and use LOSTBROSBLOG for 10% off your first order!