Yesterday we threw on our face masks and headed out to Disney's Boardwalk Resort to check out what was open and what wasn't. The resort itself is still closed (with the exception of the DVC villas) however guests can still enter to take advantage of the few shopping and dining locations that are open. If you're staying on Disney Property, don't forget that resort hopping is permitted for select resorts including the Boardwalk to enjoy other amenities. Let's take a look!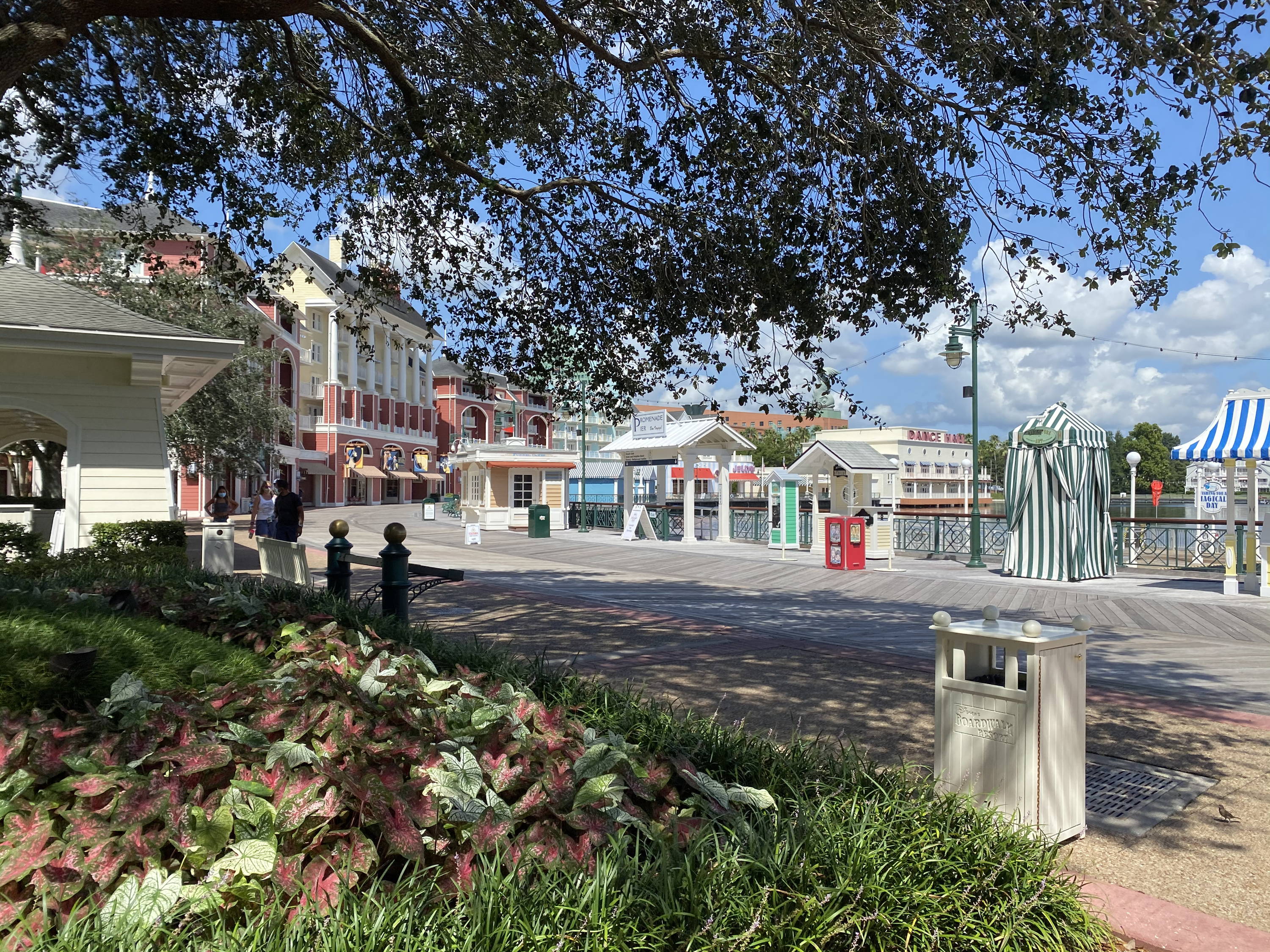 When we arrived, the valet area was quite busy with DVC guests checking in. This made us a little uneasy, however, after crossing over to the Boardwalk side, it was a literal ghost town. All games and activities are closed, as well as Jellyrolls, Atlantic Dance Hall, Flying Fish, and of course Ample Hills Creamery (RIP) so your options for things to do are pretty limited.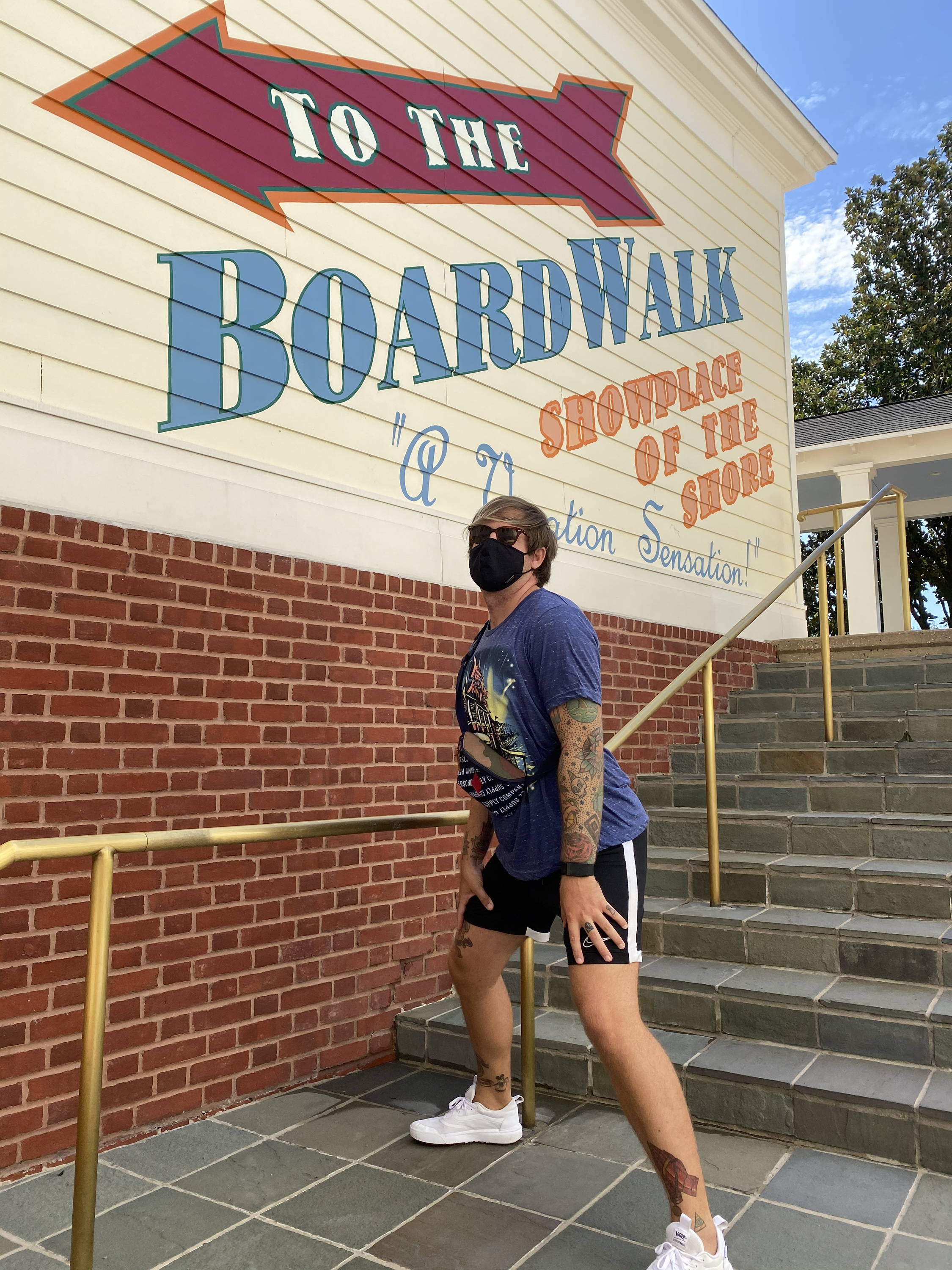 Nevertheless, Cody seemed excited. So at least we have that. Wholesome.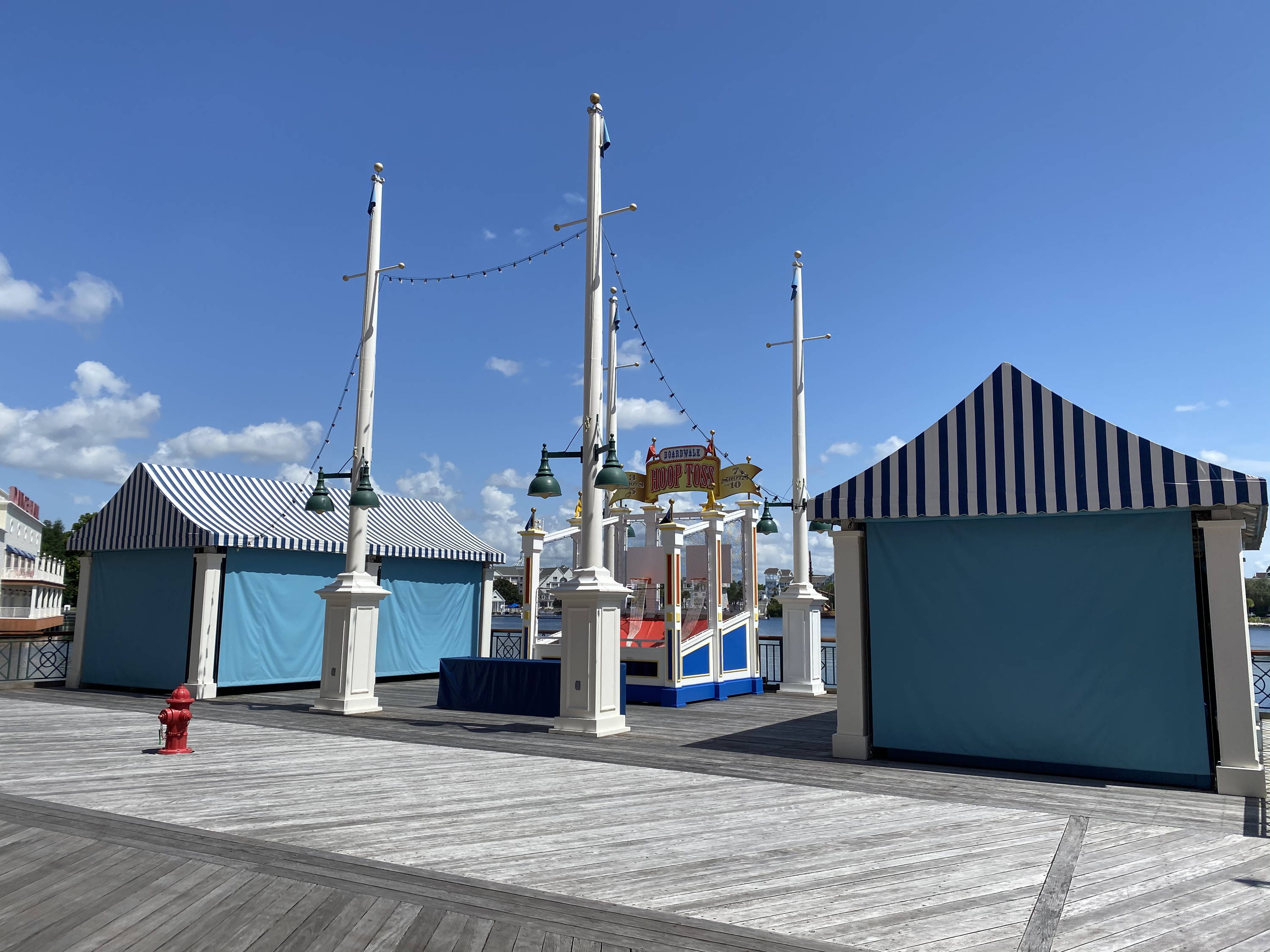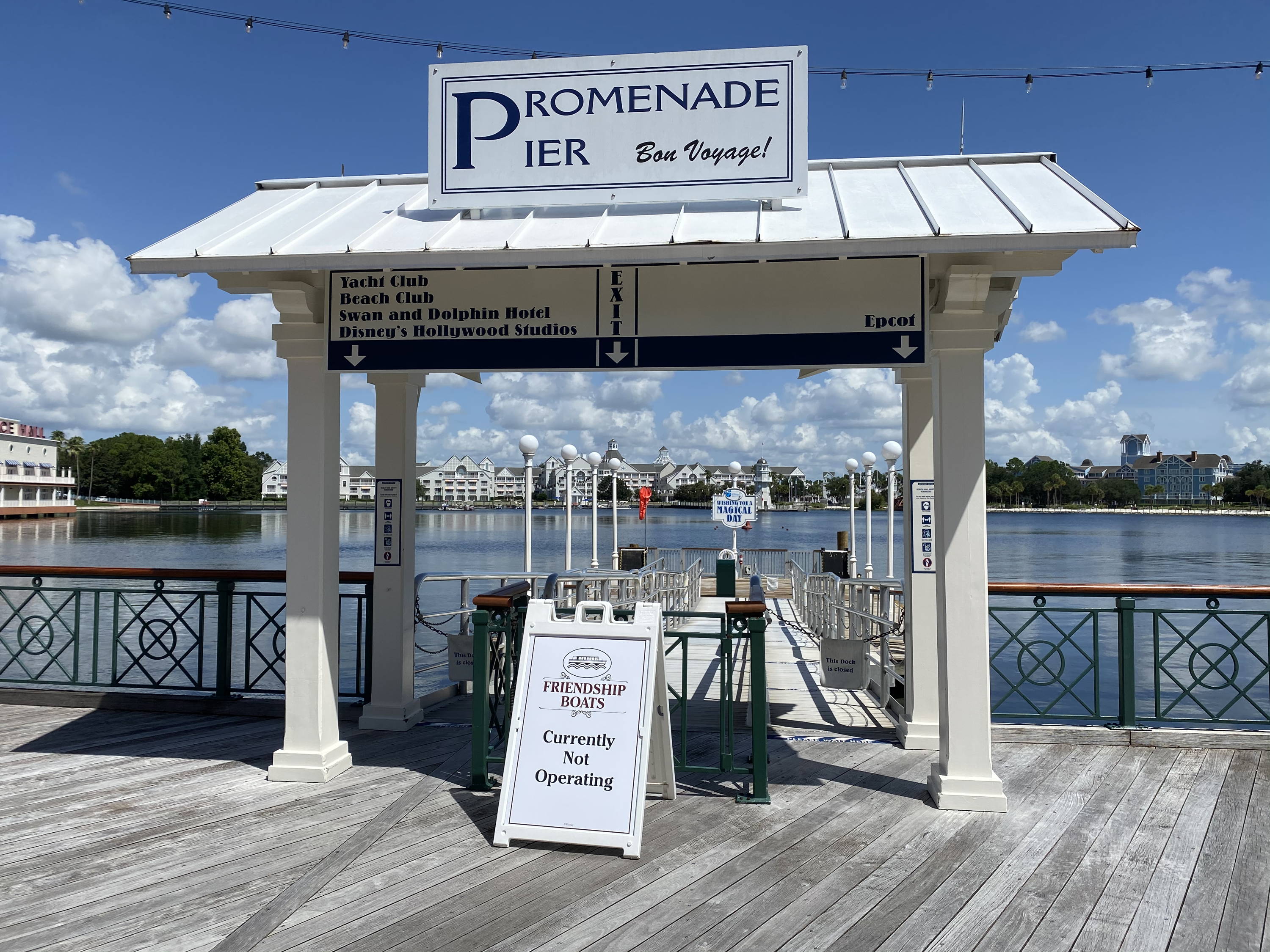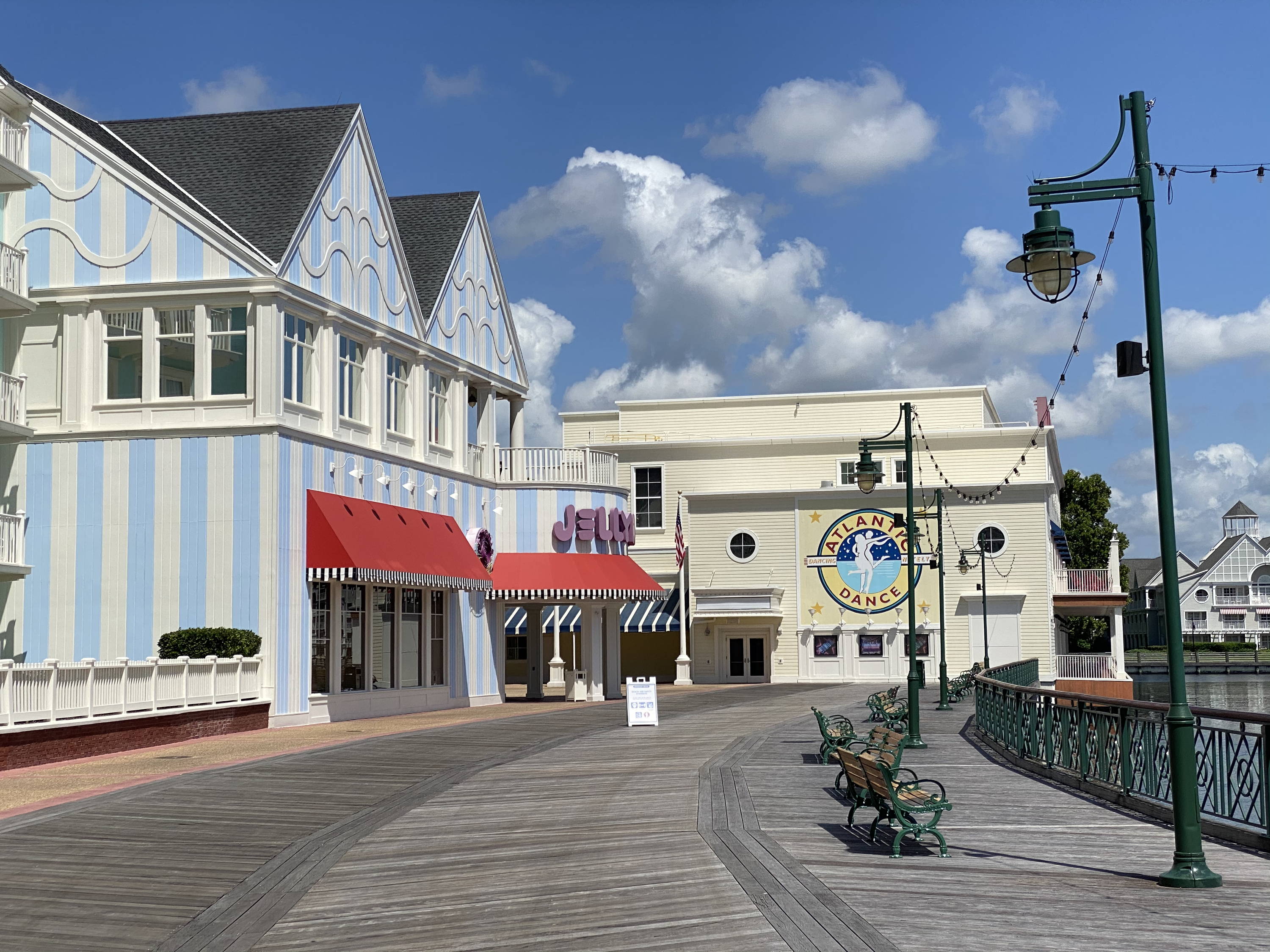 Boardwalk Games, Surrey Bikes, Friendship Boats to and from Hollywood Studios and Epcot, and Jellyrolls, and Atlantic Dance Hall are all amongst those closed down right now. Do keep in mind that you can still make the full loop around to Swan and Dolphin and Yacht and Beach Club if you're looking to take a stroll around the area.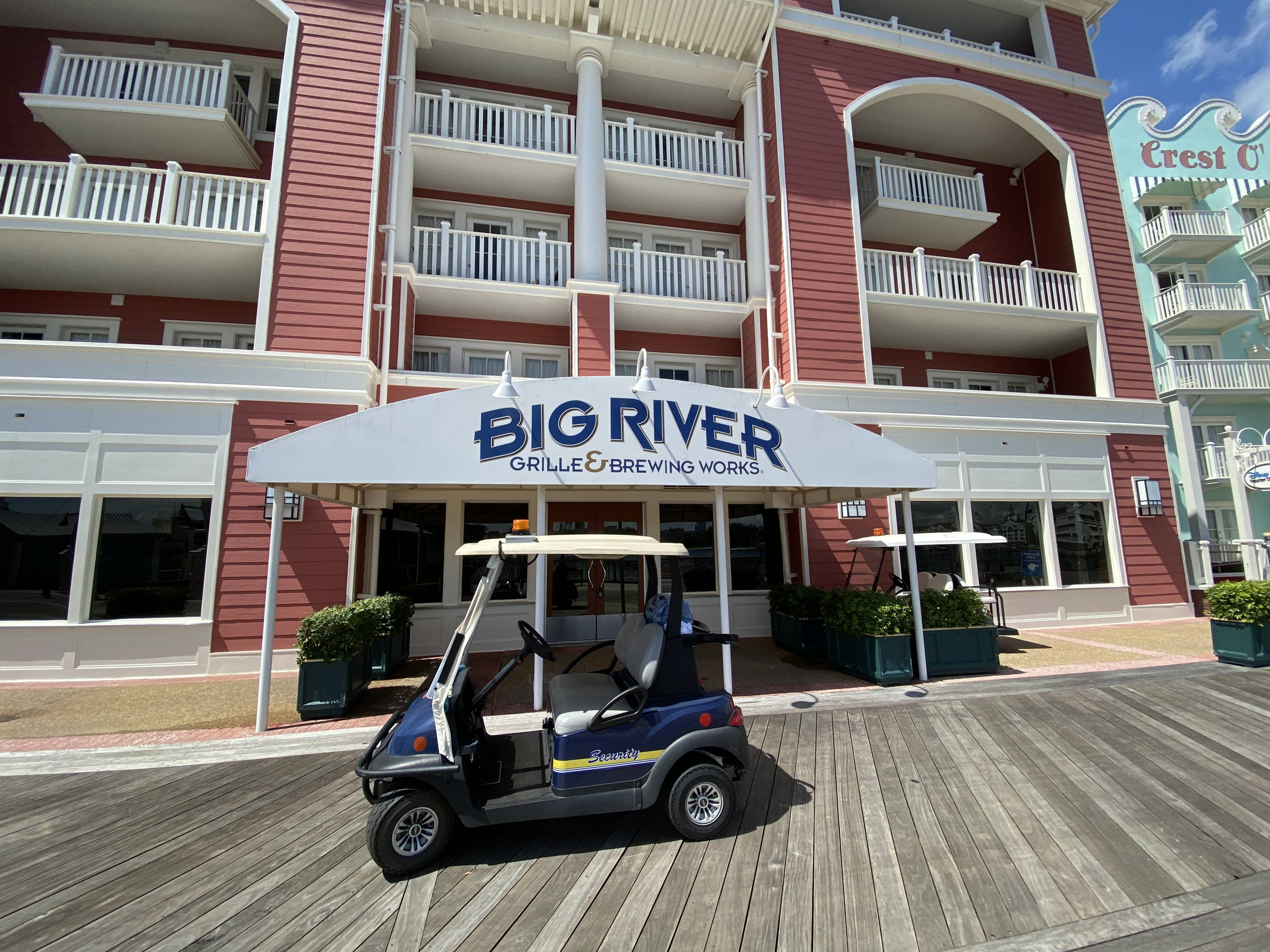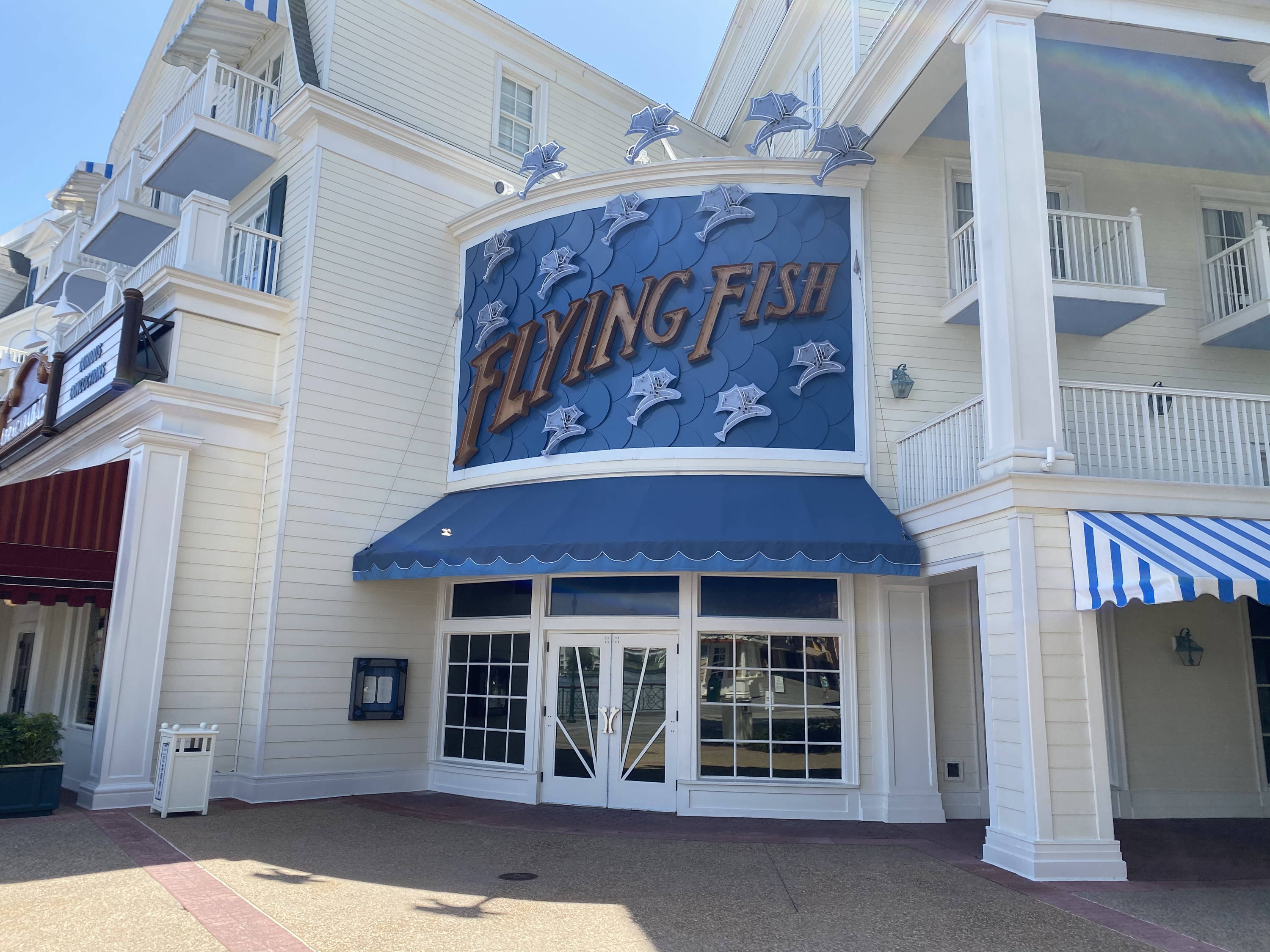 Dining options are also pretty limited at the moment. Big River, Flying Fish, and ESPN Club remain shut down completely, making Trattoria al Forno the only full-service location open to grab some breakfast or dinner.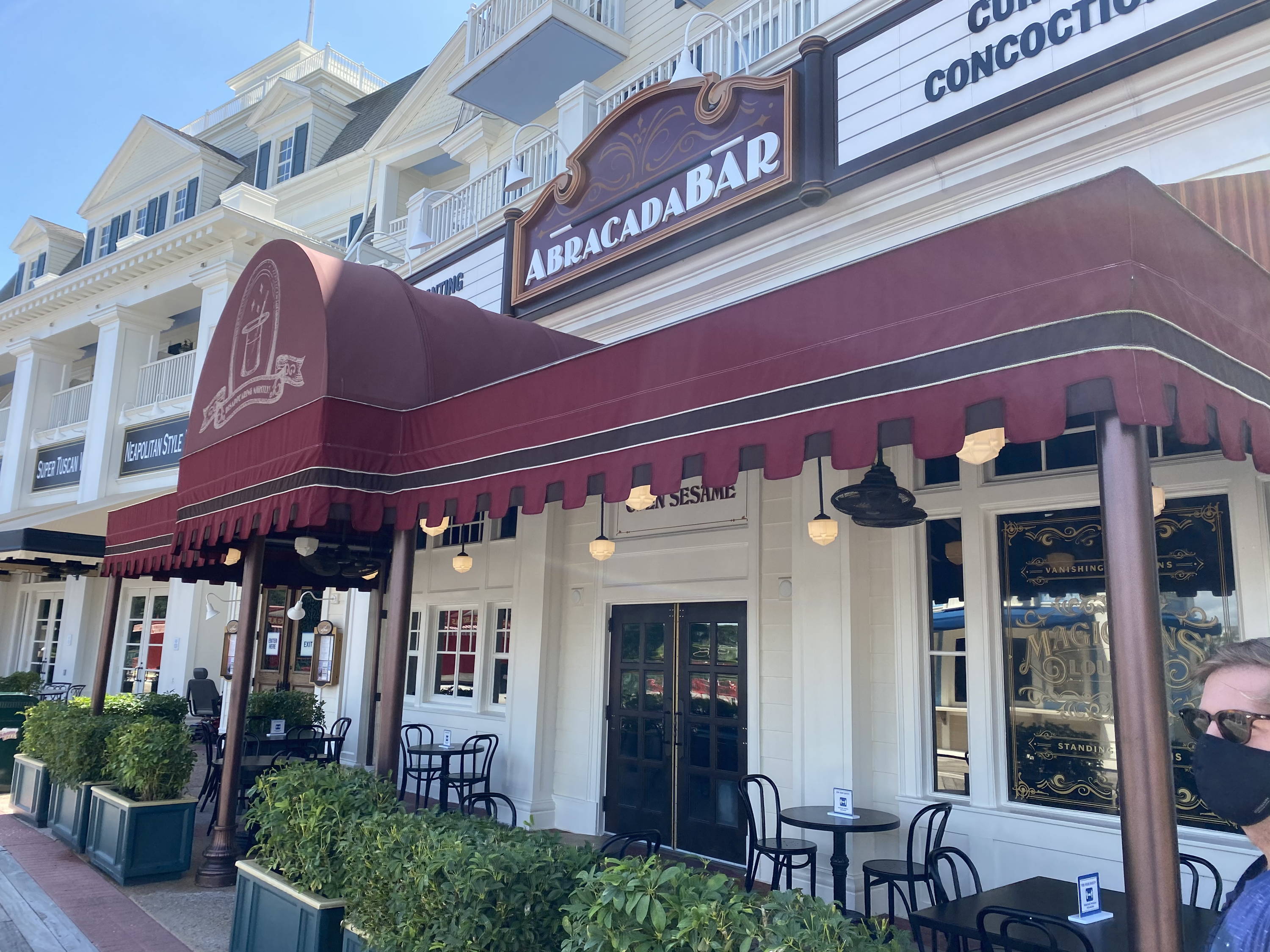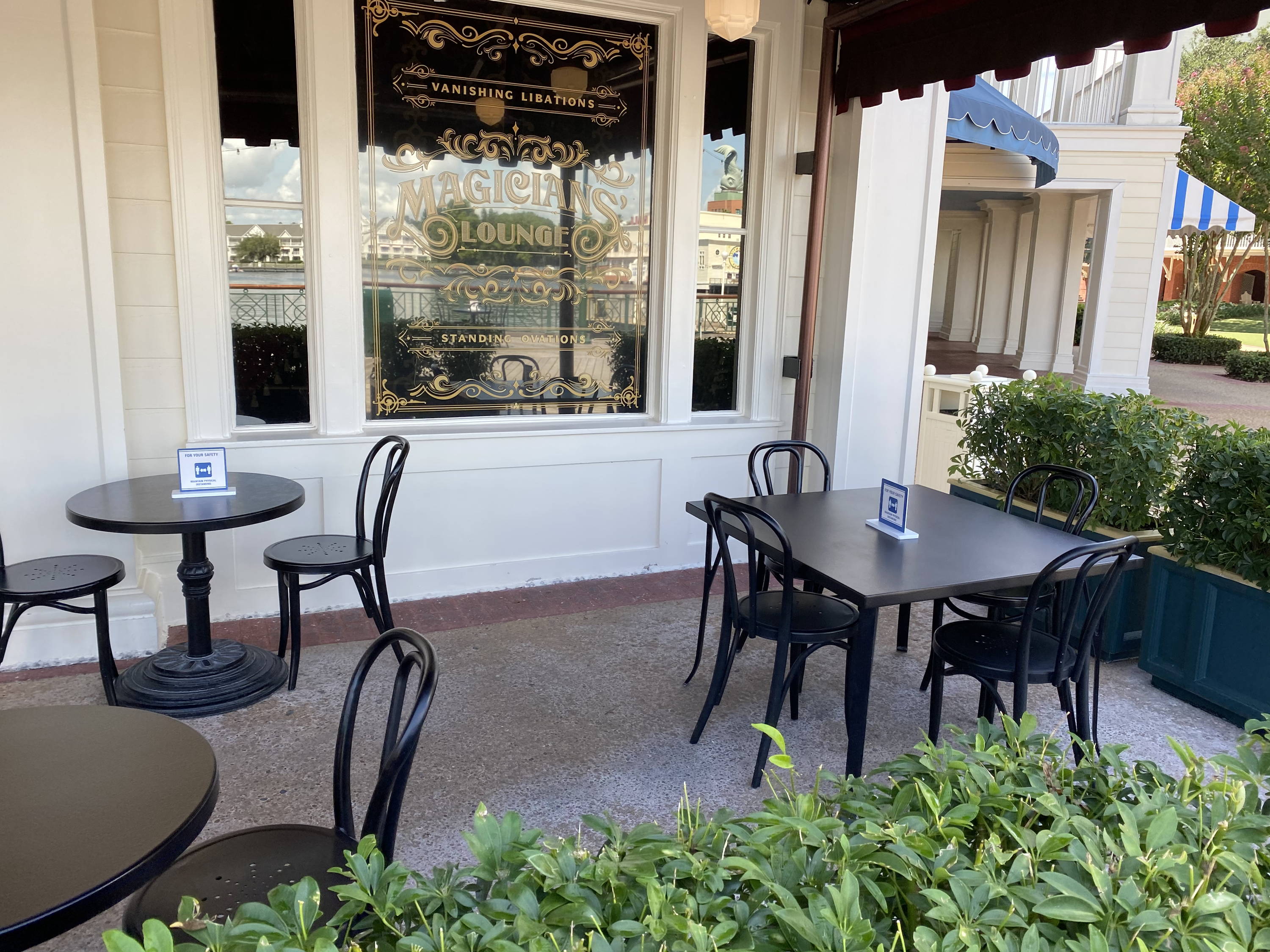 Abracadabar is serving drinks next door nightly from around 4-10, and now has social distancing markers in place to remind guests to keep separated.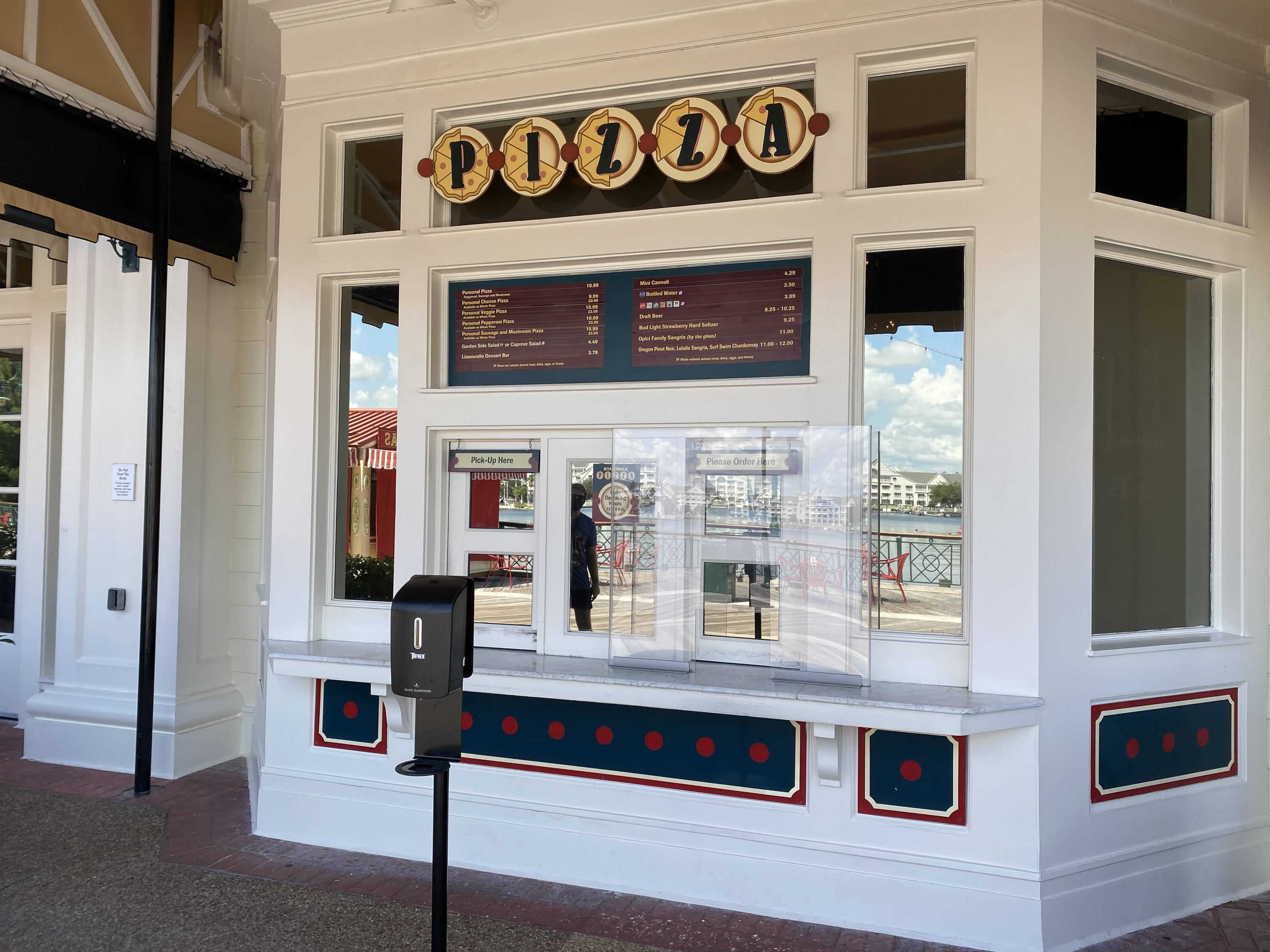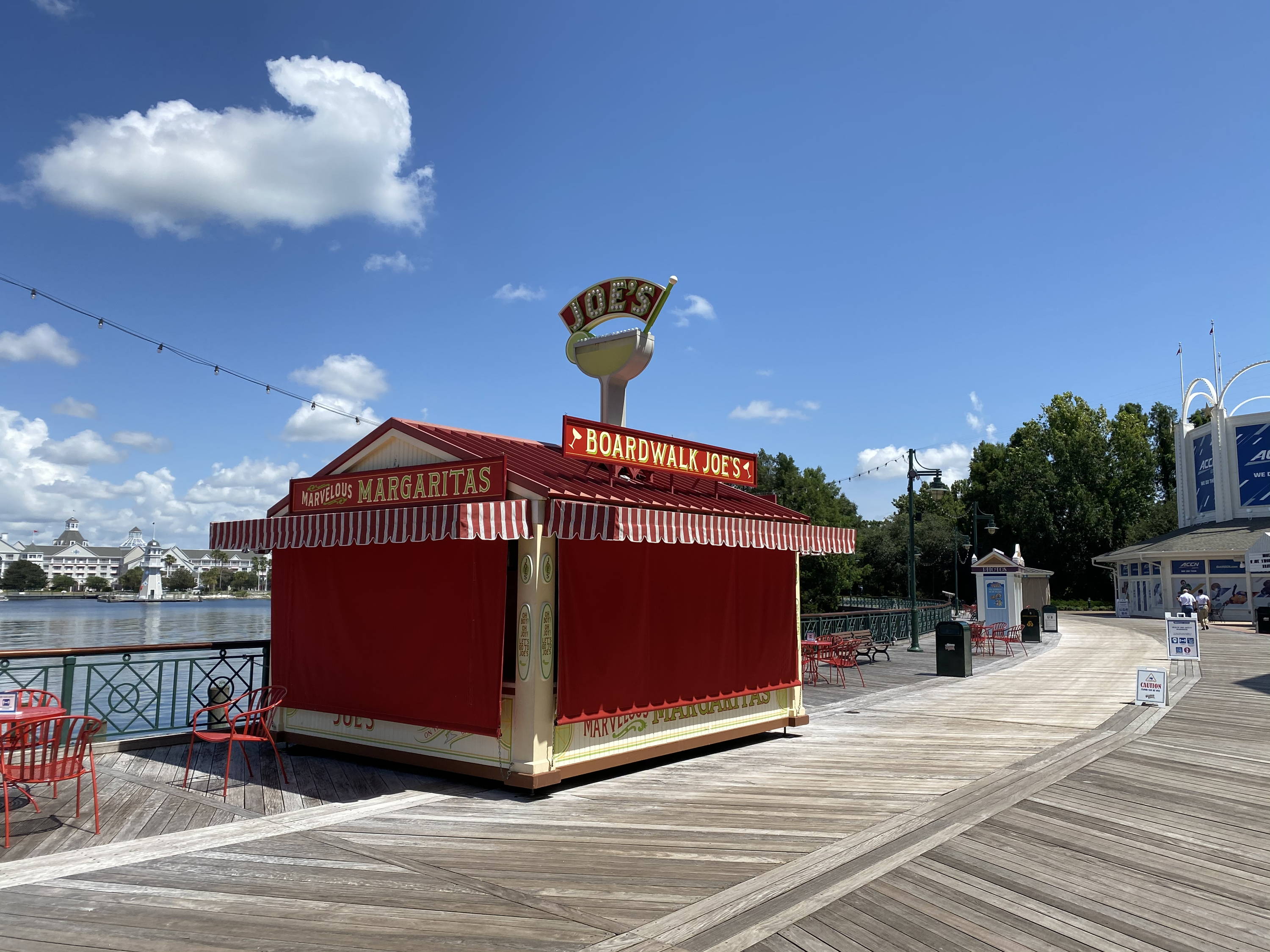 Joe's Marvelous Margaritas, The Funnel Cake Cart and Belle Vue Lounge are all shut down as well. Quick Service Dining options currently available include the Pizza Window and Boardwalk Bakery.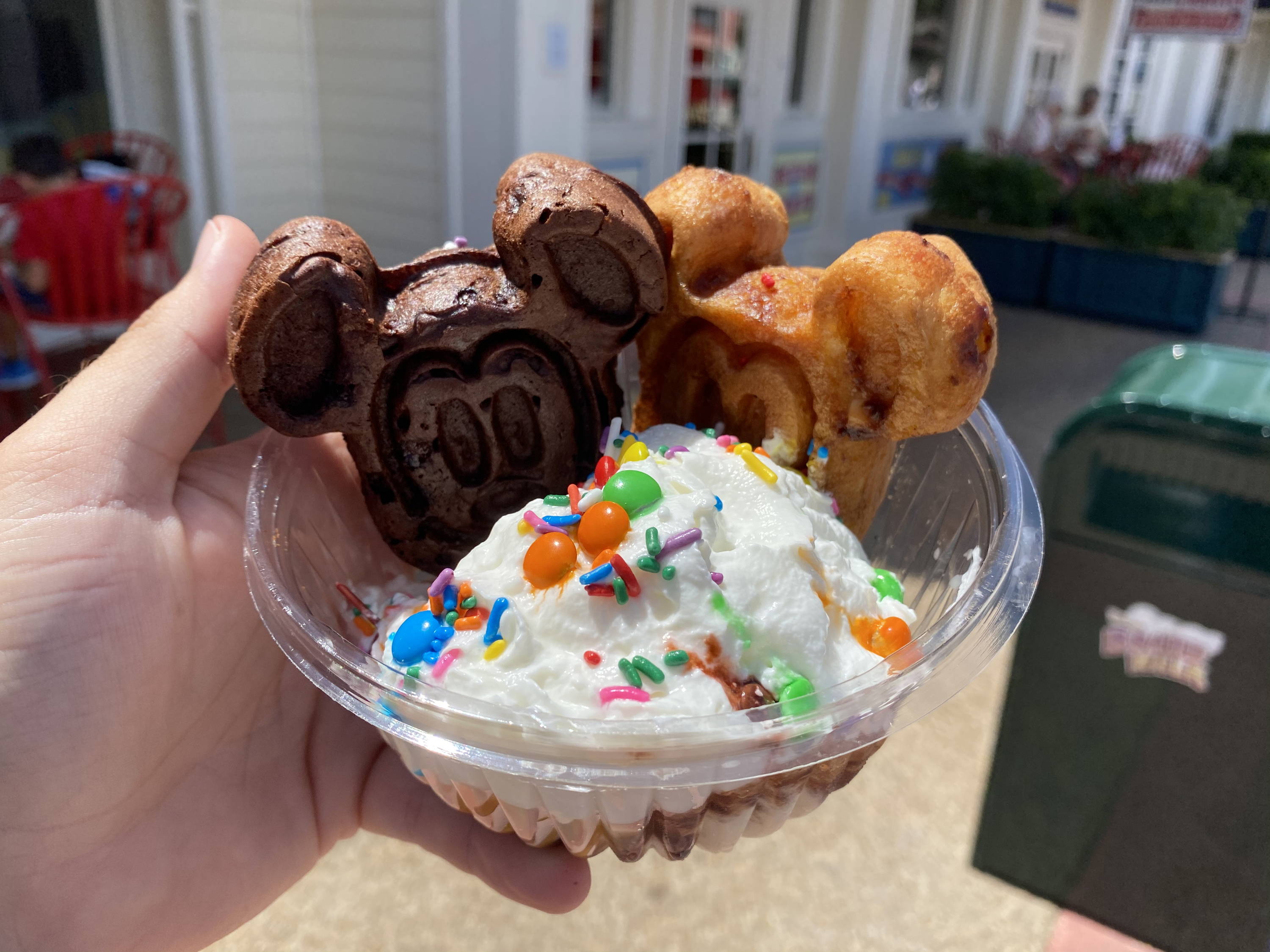 We HAD to stop at Boardwalk Bakery to pick up the all-new Chocolate Mickey Waffle Sundae. You can check out our full review here!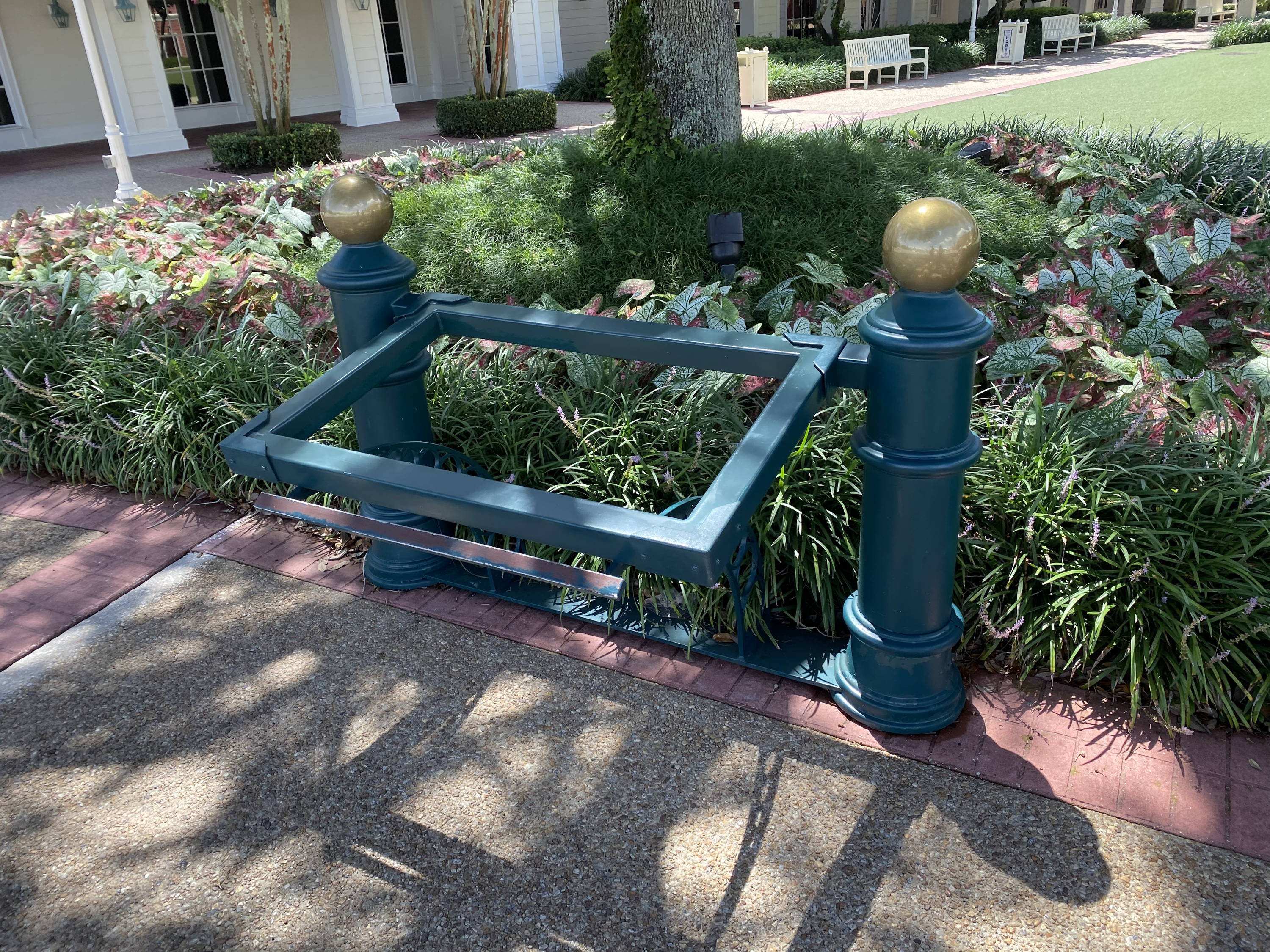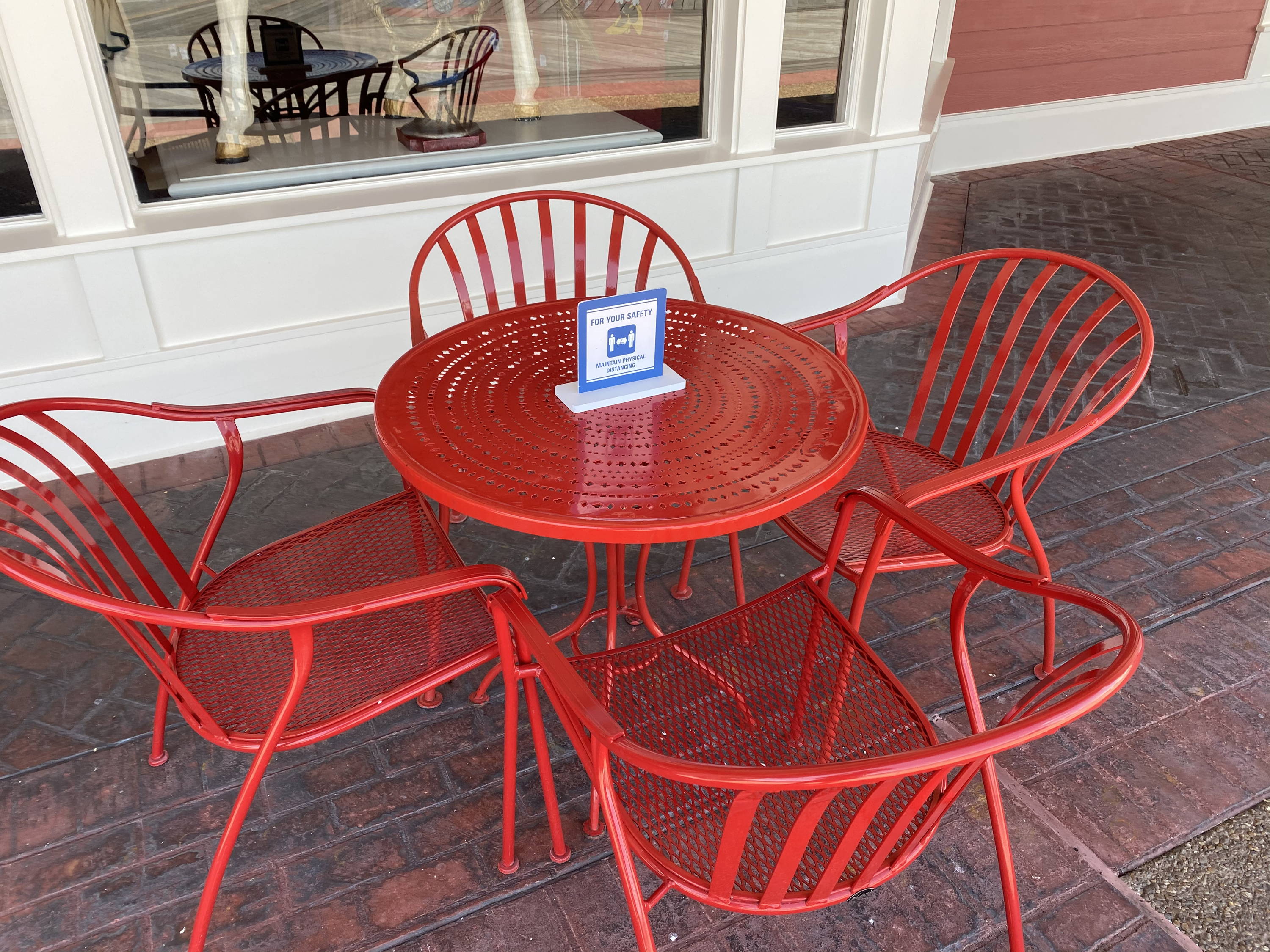 Other random findings during our stroll included a missing map, and added tables and chairs with social distancing reminders on each one.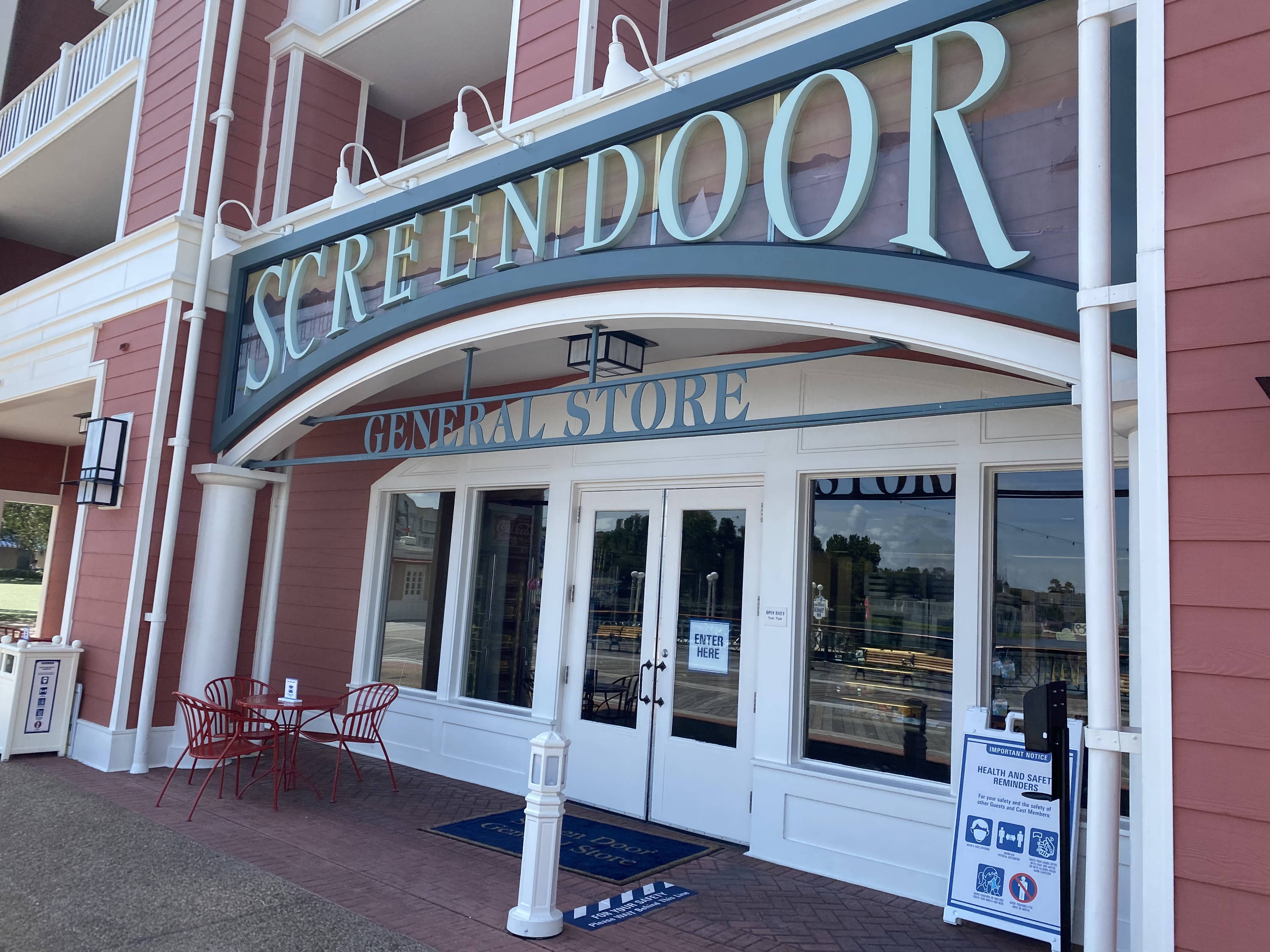 If you're looking to shop while you're here, the Screen Door General Store is open for business with many new social distancing measures in place (although that was no issue for us as we were the only ones in the store).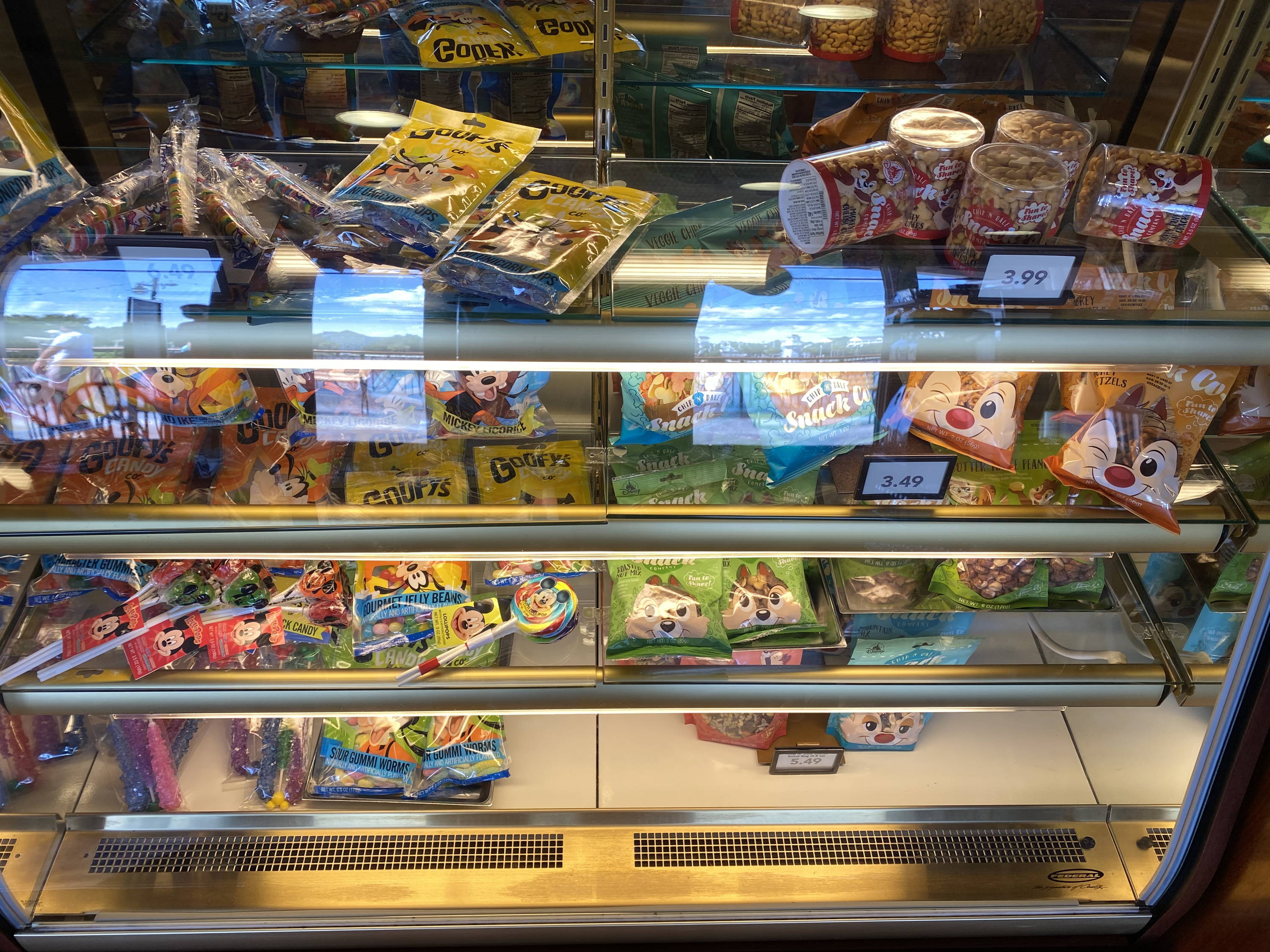 The bakery portion of the store is currently unavailable and has been replaced with the regular prepackaged goods and snacks that are available all the time. You can, however, still get those delicious slushies as well as anything from the freezers.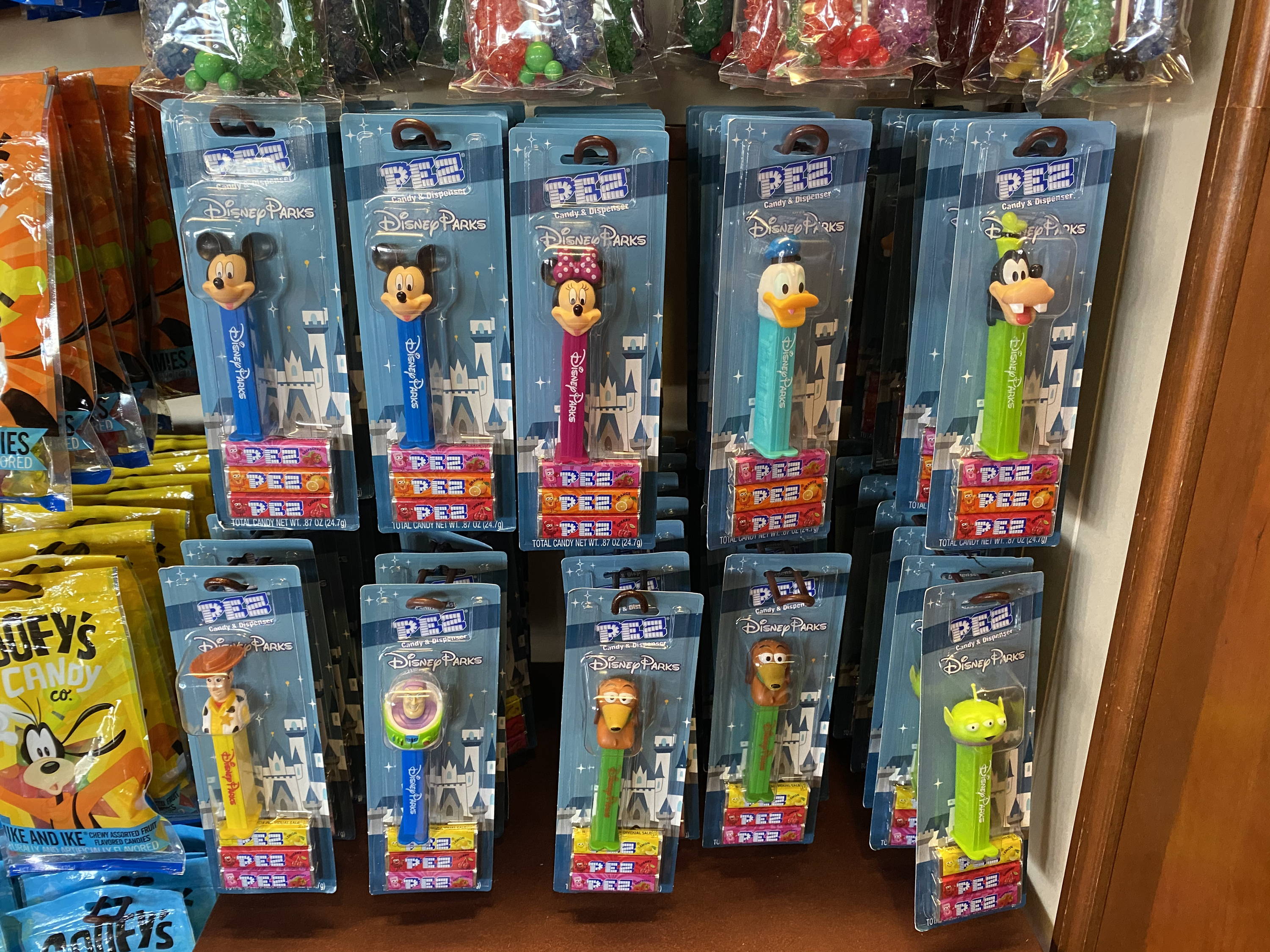 We also noticed these cool Disney Parks branded PEZ dispensers for $4.49 each.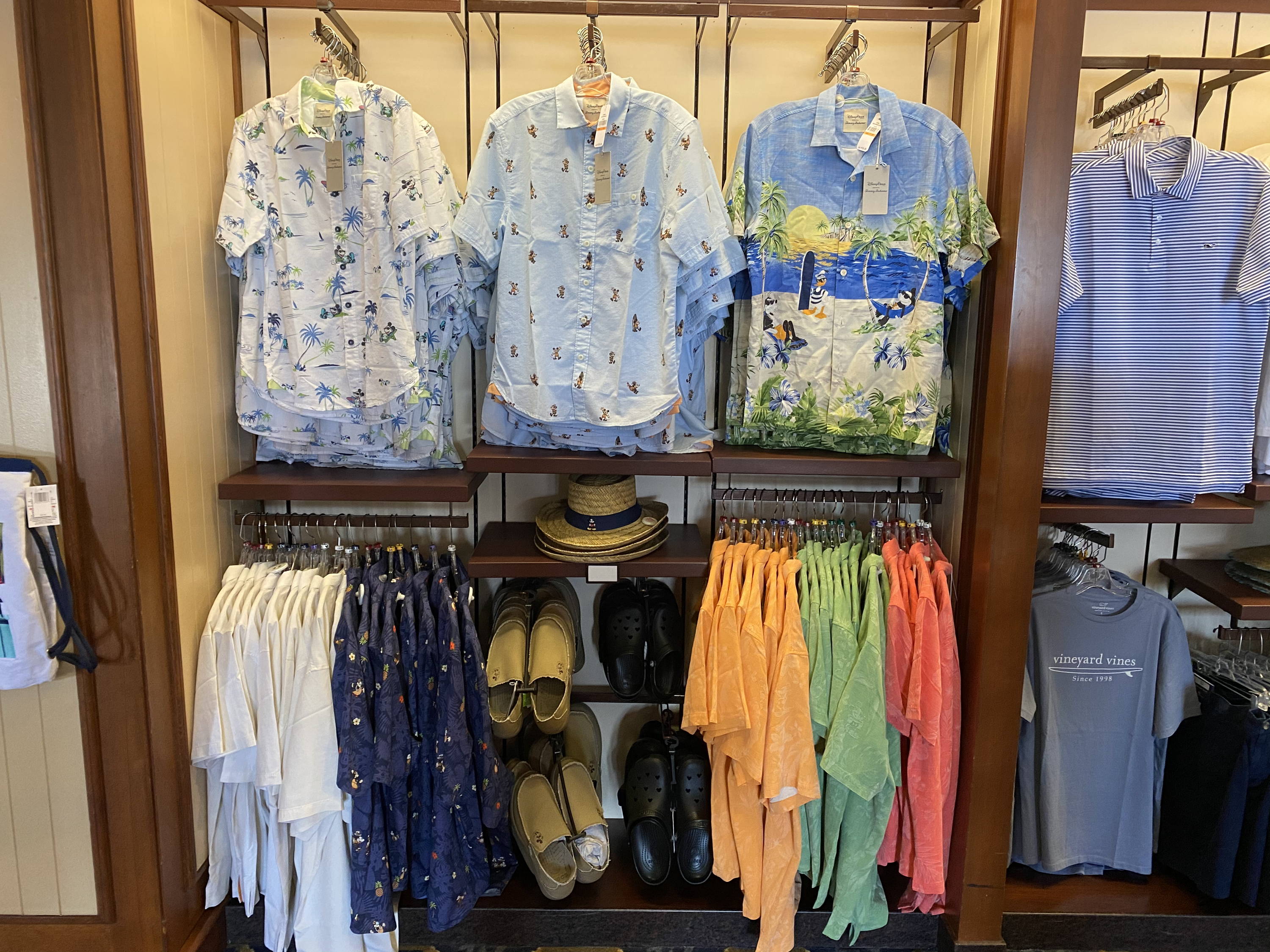 Don't forget to take advantage of your Cast Member 50% off or Annual Passholder 30% off merchandise discount right now. You can even score discounted Disney-inspired name brand apparel like Vineyard and Vines or Tommy Bahama from Any Disney owned and operated store!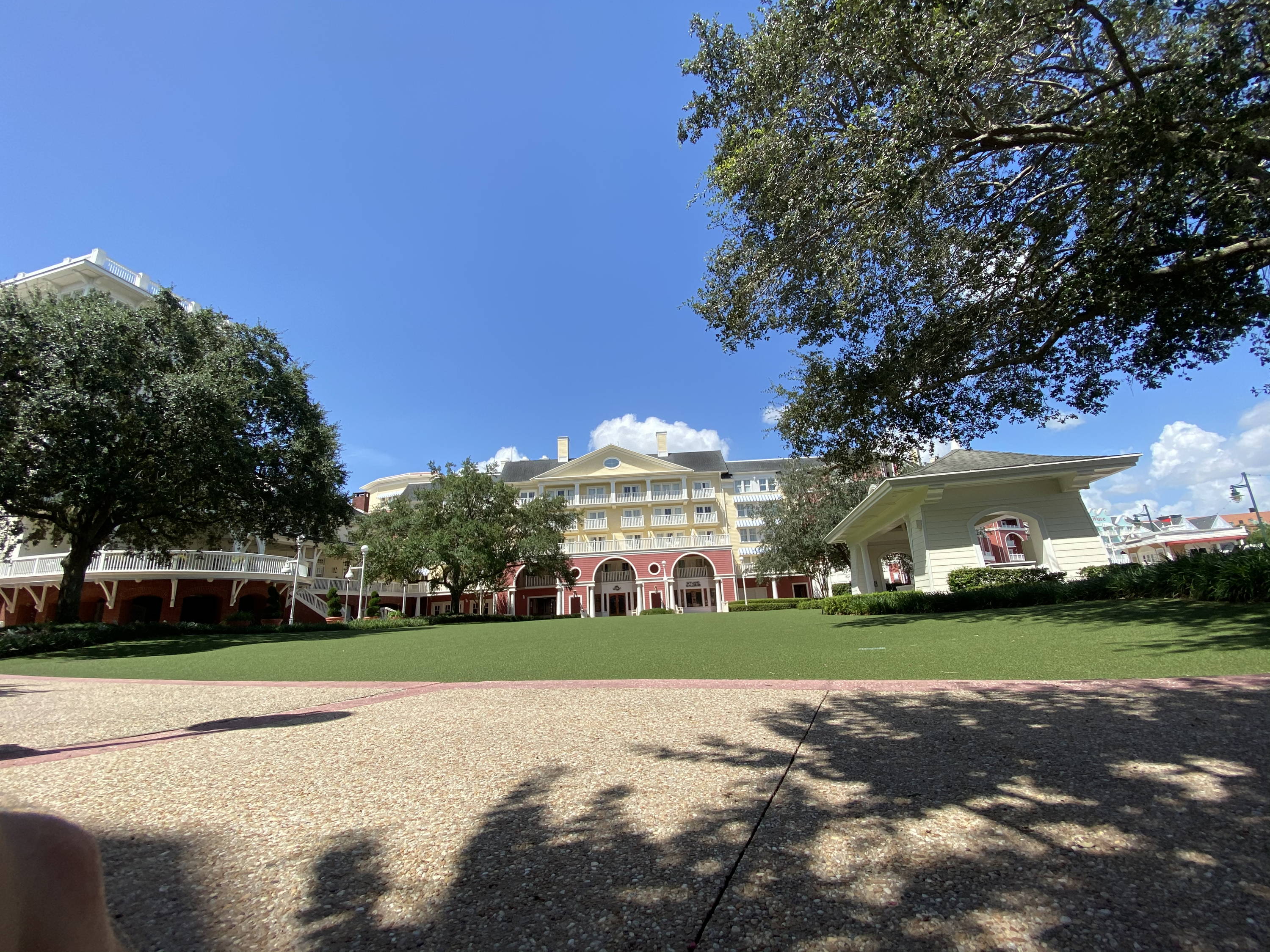 That about wraps up our walk around the Boardwalk! Unless there's something you specifically want, there isn't much reason to visit this resort at the moment. We can't wait until it opens back up and we can be reunited with the creepy pool clown once again!
If you liked this article make sure to check out ourstore here, and use LOSTBROSBLOG for 10% off your first order!