The long-awaited Regal Eagle Smokehouse at Epcot is officially open! We first reported the new quick service location would be opening today, and gave you a sneak peek at the full menu earlier this week. Now we've officially tried the new smokehouse for ourselves! The restaurant opens at 11:30 and does feature mobile order. It's all so well themed and is hosted by none other than the Muppets great Sam Eagle himself. The interior is filled with amazing Muppets cameos throughout as well as pre-set paper towel rolls on every table for all your messy BBQ needs! We ordered a TON of food to go over so let's get started!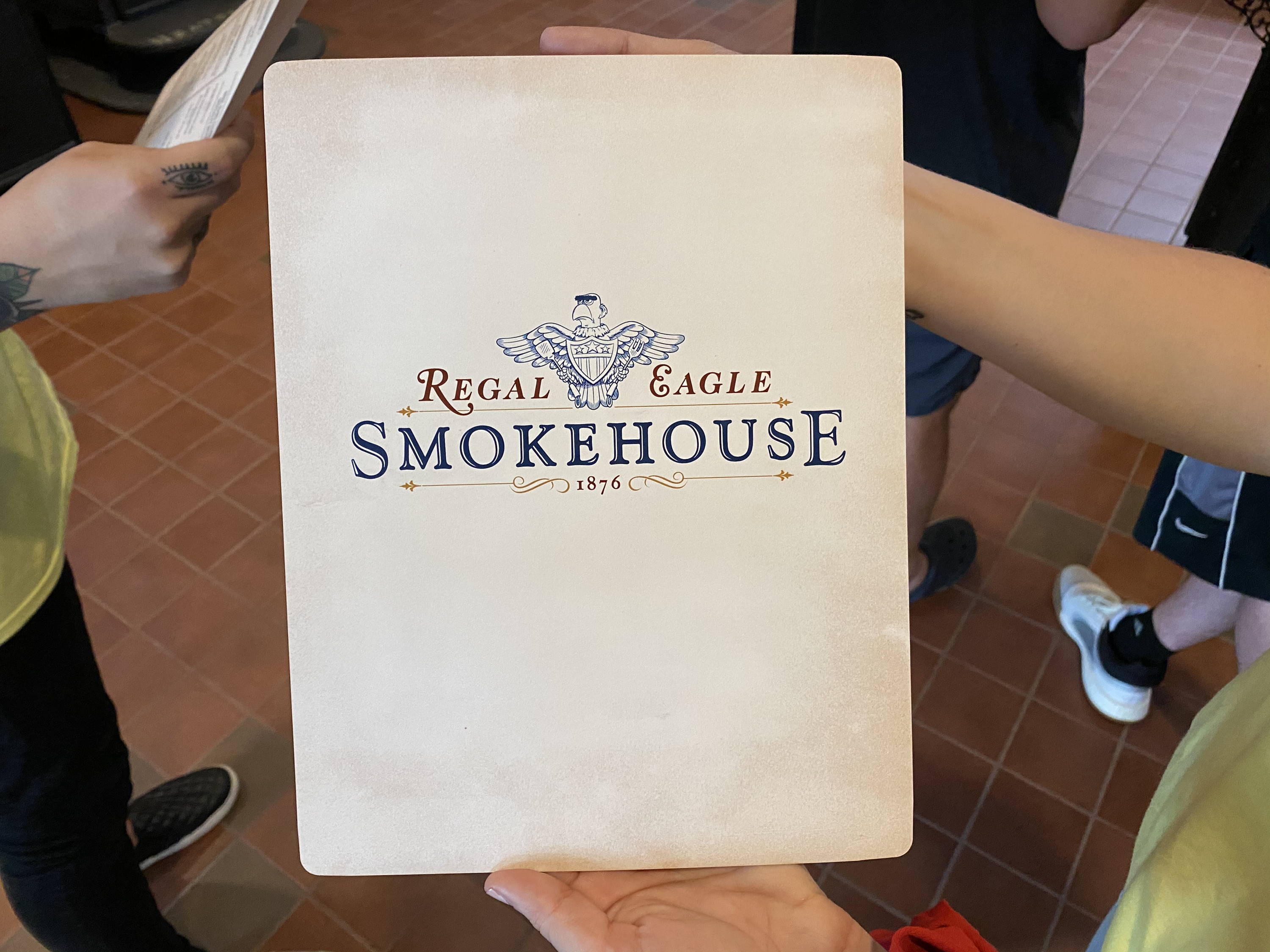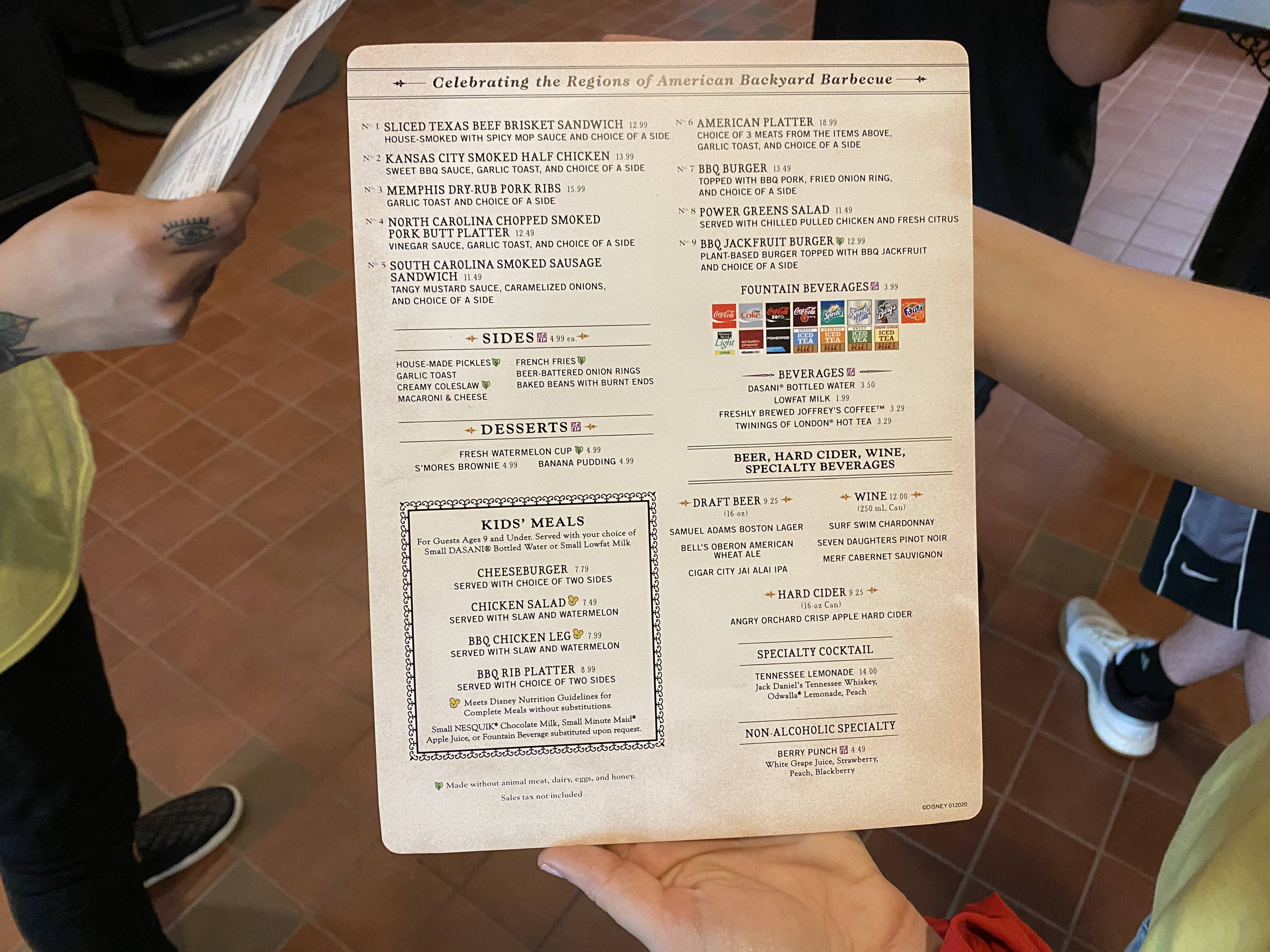 The menu is BBQ inspired (obviously), featuring one plant-based entree and three plant-based sides to chose from.
Kansas City Smoked Half-Chicken - $13.99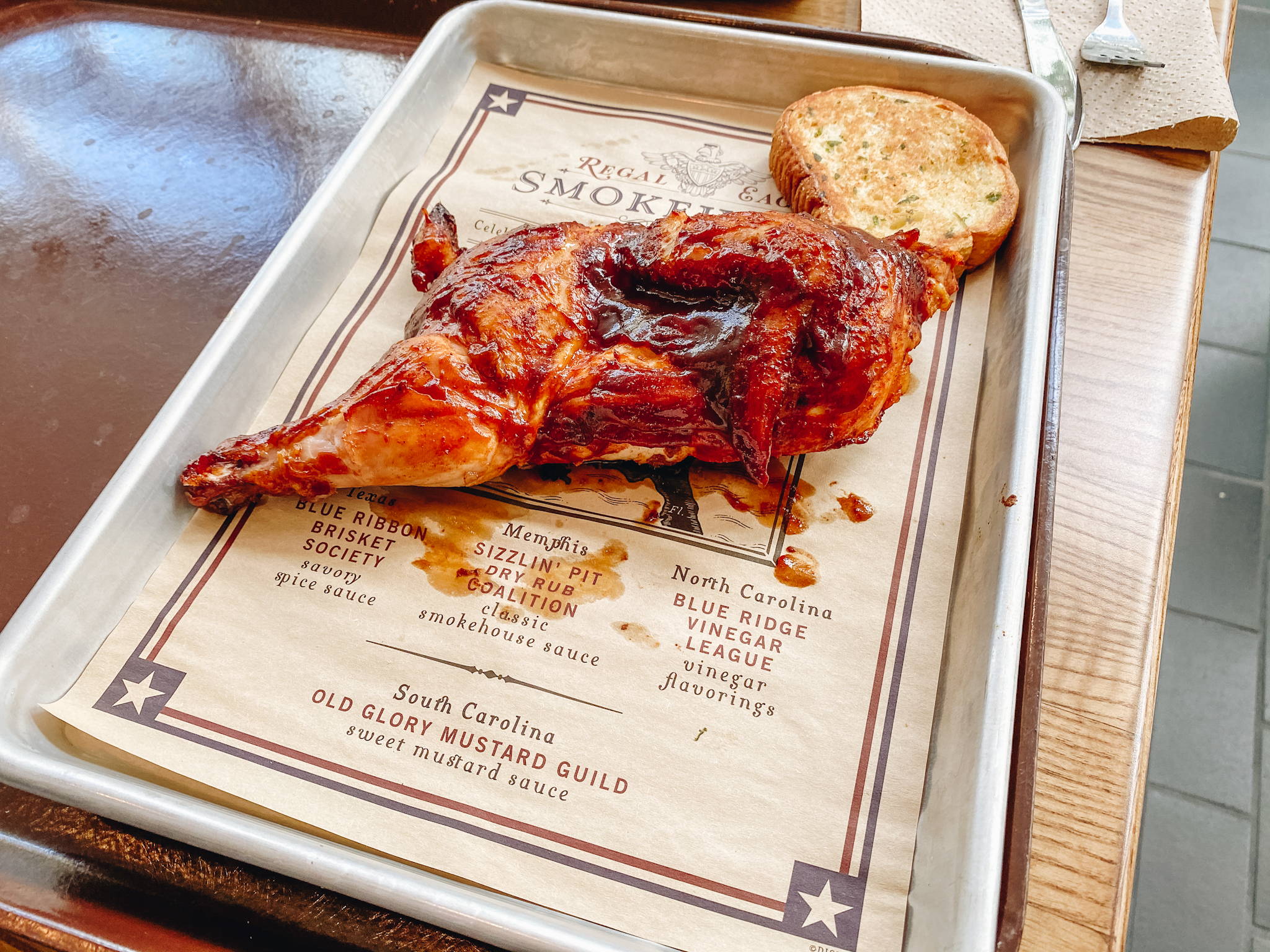 First up was the Kansas City Smoked Half-Chicken. We liked this dish a lot and the portion size was HUGE. The skin had a ton of flavor in it. The sauce was nice and smoky but still sweet which we thought paired well with the chicken. It was crispy on both sides and had a soft and buttery center. The Texas Toast that it came with was also phenomenal and was used as the bread on the burgers (more on that later). If you're looking for a massive, basic lunch you have to try the Kansas City Smoked Half-Chicken!
Memphis Dry-rub Pork Ribs - $15.00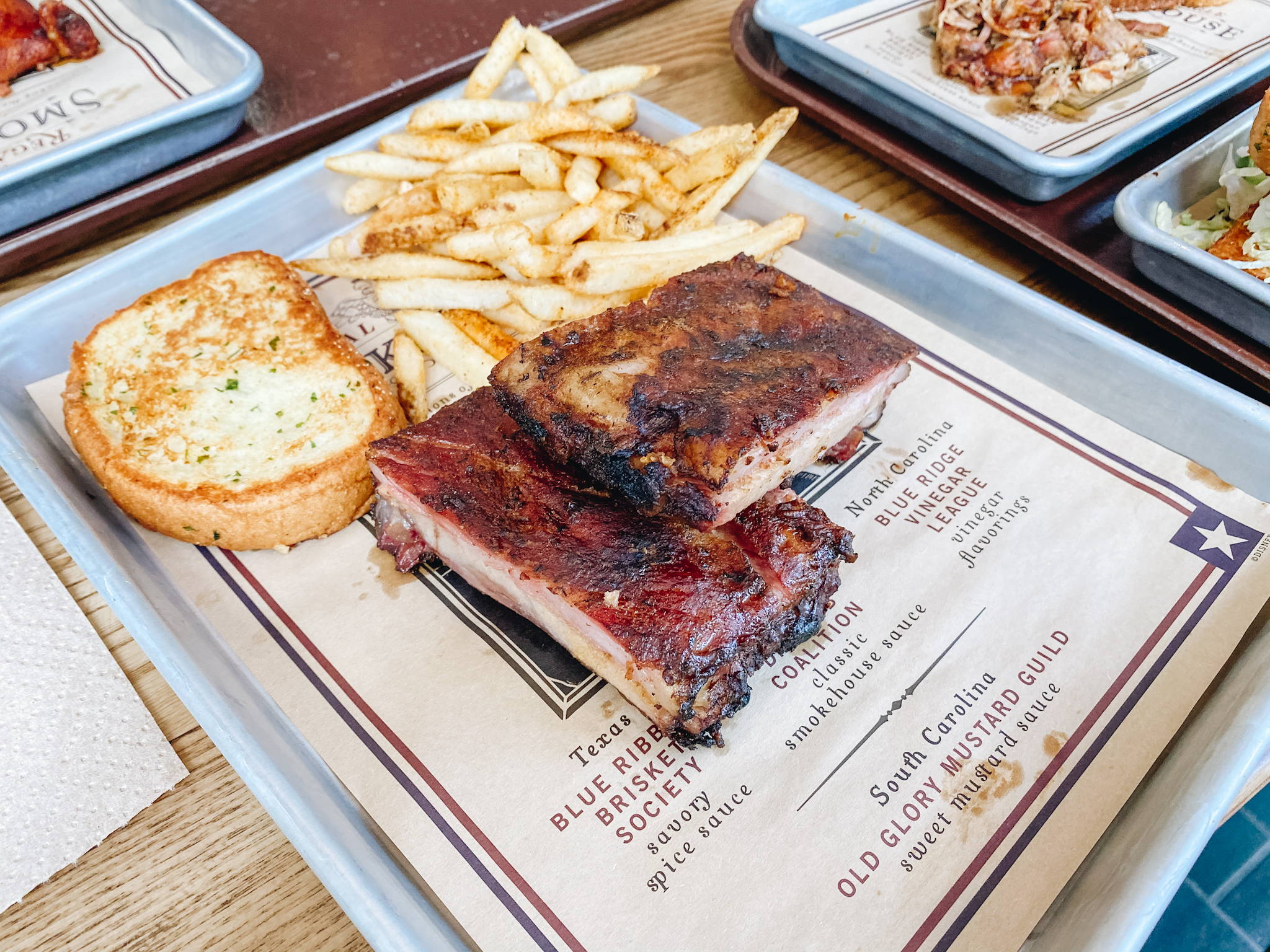 Of all our menu items, the Memphis Dry-Rub Pork Ribs were probably the least favorite at the table. They were dry-rubbed which prevented a huge mess, but resulted in a lack of flavor and needed a more sweet sauce. They weren't too fatty like ones you get at a buffet, but they were smoky and had some potential when doused in sauce. The fries were seasoned really well and make for a great barbecue side.
Barbecue Burger - $13.49
The Barbecue Burger was a stand out amongst the dishes. We were a little surprised it didn't have cheese, however, it is served on garlic toast and has pulled pork on top with barbecue sauce, lettuce, tomato, onions, and mayo. It's flamed on the grill, unlike a regular patty. We could probably do without the lettuce and tomato and just let the barbecue elements drive the dish, however, it's probably one of the best theme park burgers we've ever had. You can truly taste the difference!
North Carolina Chopped Smoked Pork Butt Platter - $12.49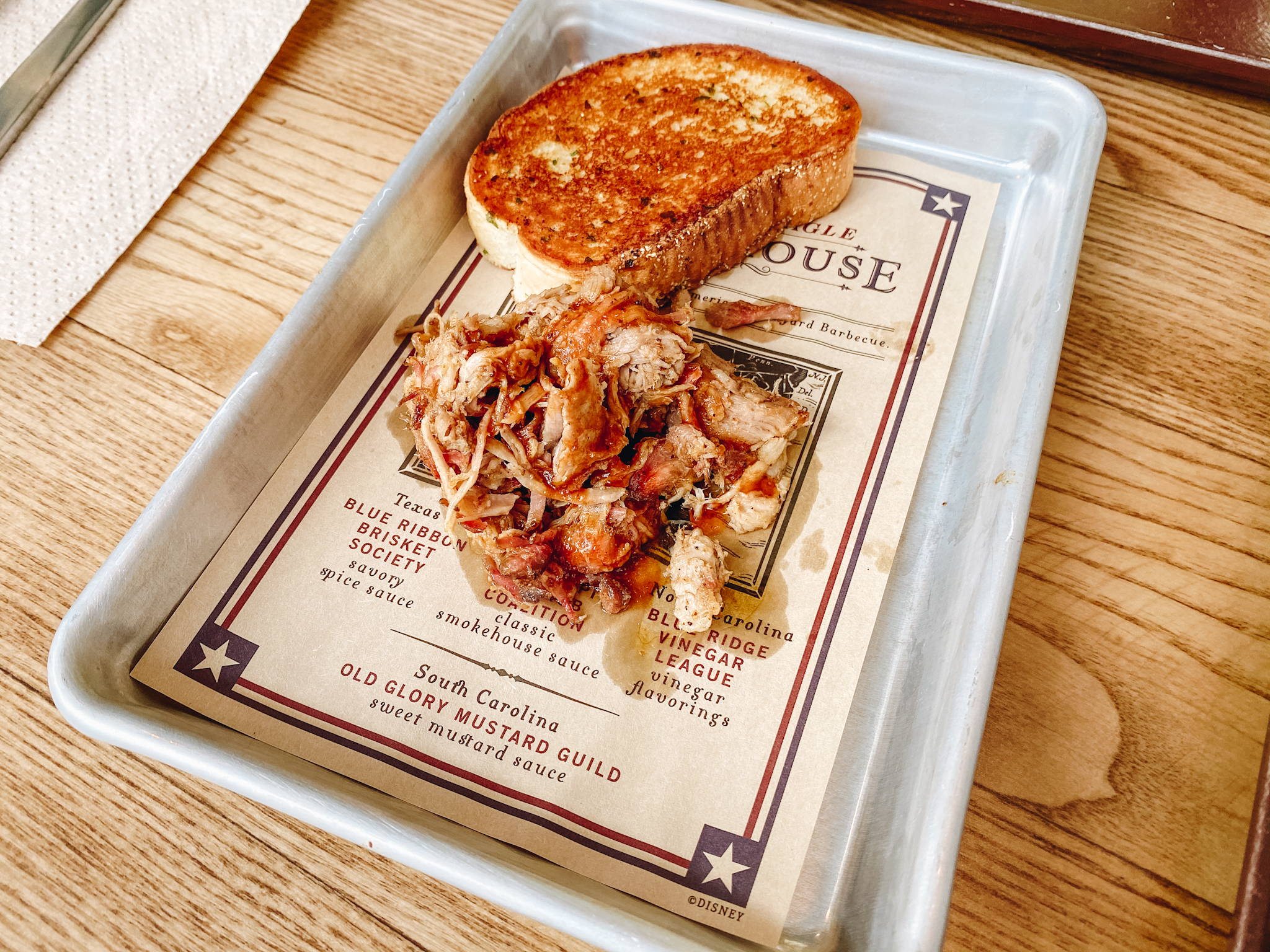 Another great dish that was served as a much smaller portion than most of the others was the North Carolina Chopped Smoked Pork Butt Platter. It was served tossed in North Carolina Vinegar Sauce which made it moist and added even more flavor. This dish is also served with garlic toast and a side, so if you're looking for a light lunch or a snack to share with someone else, we recommend going with this one!
Barbecue Jackfruit Burger - $12.99
The Barbecue Jackfruit Burger is the only plant-based entree on the menu. It is served with your choice of a plant-based side which includes creamy coleslaw, fries, or house-made pickles. It's served on garlic toast, however, it's slightly different than the other versions as this one is made vegan. The patty is extremely difficult to distinguish between any other regular meat patty. The jackfruit also adds a great texture and an additional taste. We think our vegan friends are gonna love this one!
American Platter - $18.99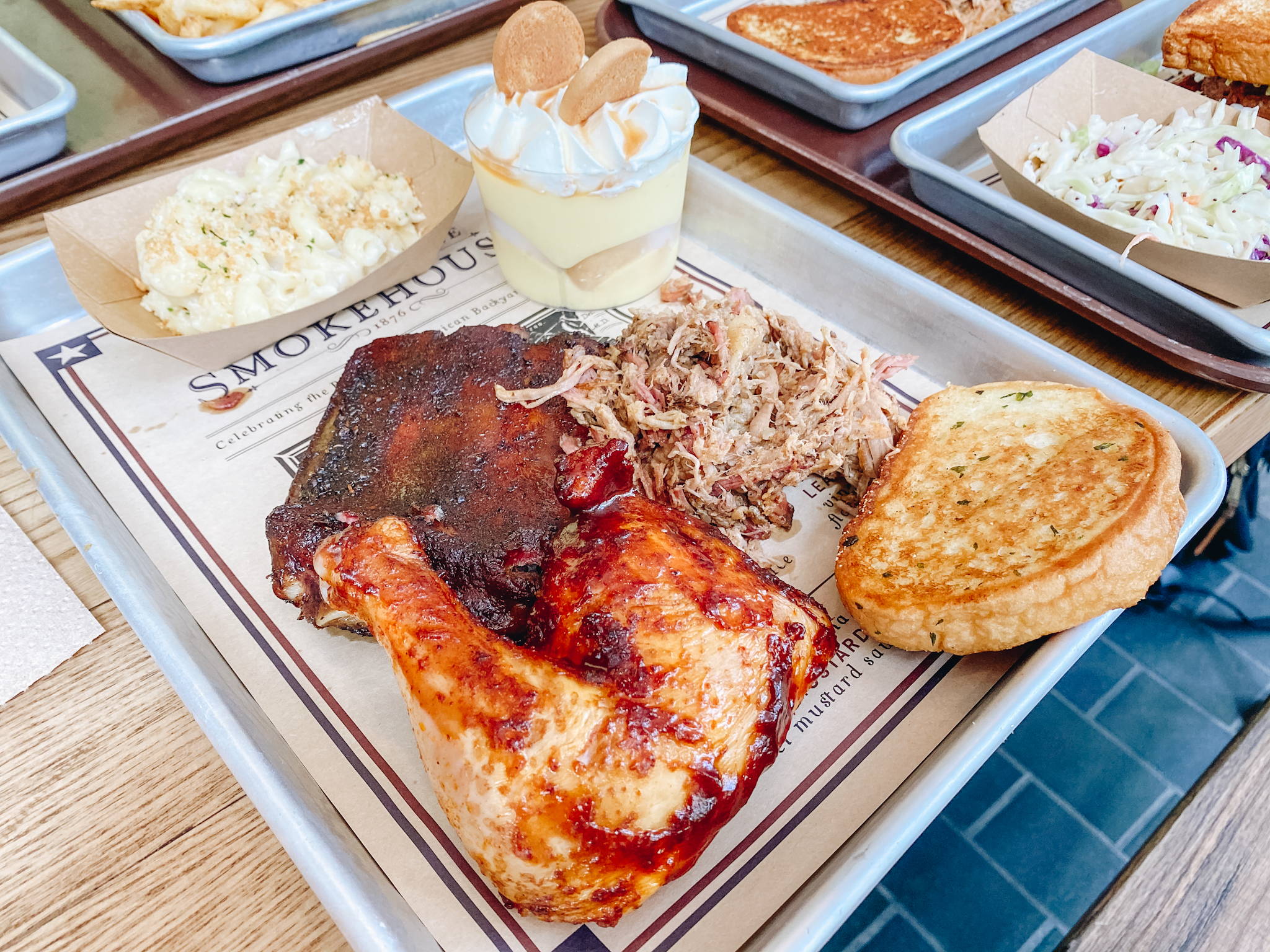 Choose 3 Meats,1 side, and Garlic Toast. This one was served with Kansas Chicken, Memphis Ribs, and Smoked Pork butt. The side was Mac and Cheese and our Banana Bread Pudding made it's way into our picture too (that isn't included in the meal).
South Carolina Smoked Sausage Sandwich - $11.49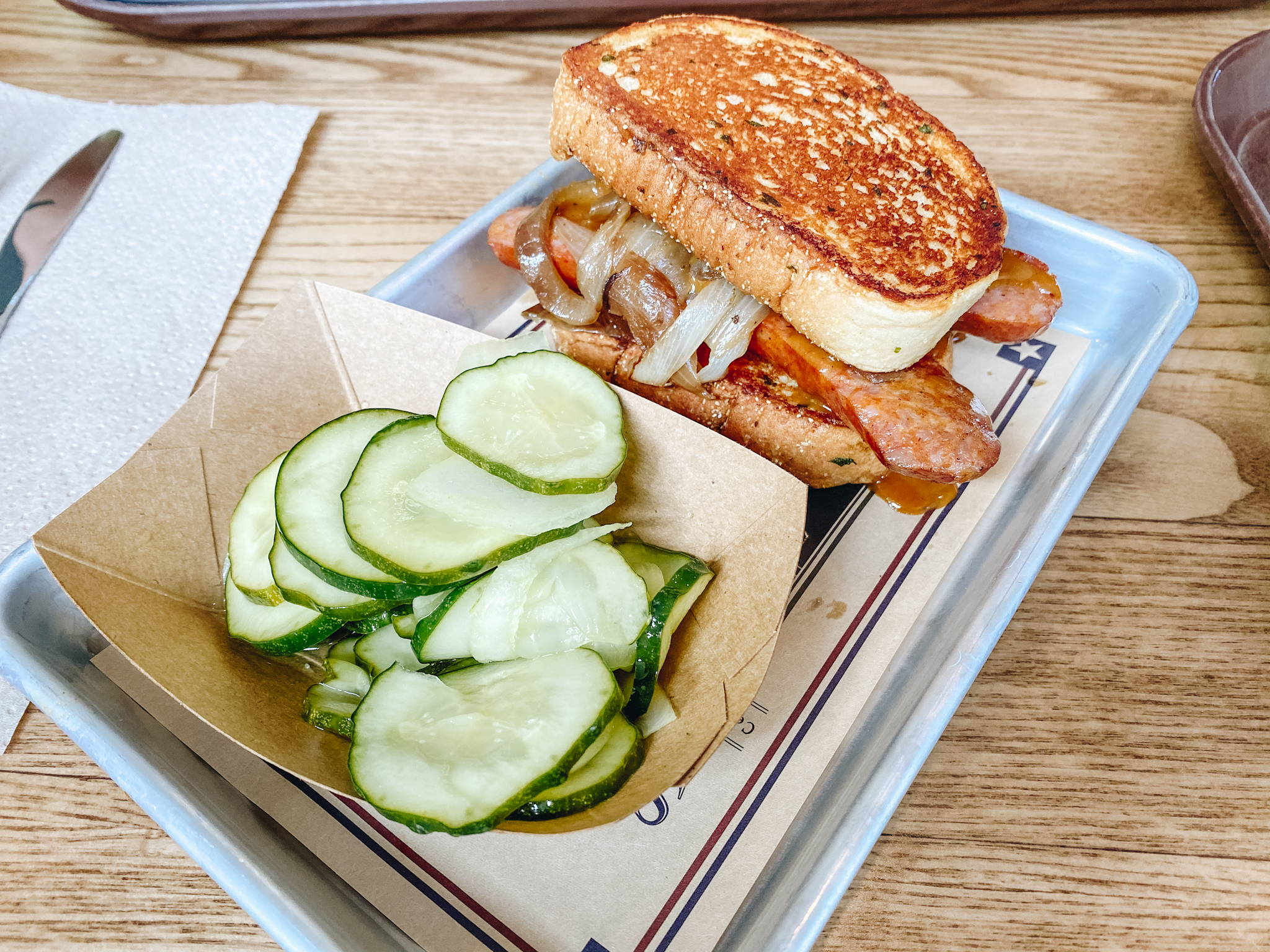 Mixed Greens tossed with Fresh Citrus Fruit, Sunflower Seeds, Dried Cranberries, and Radishes in a Fresh Citrus Vinaigrette Dressing topped with Chilled Pulled Chicken.
Power Greens Salad - $11.49
Chopped Pork Butt and Garlic Toast topped with our North Carolina Vinegar Sauce served with your choice of side. It's obvious to note, but this salad is NOT vegetarian or vegan!
Banana Pudding - $4.99 and S'mores Brownies - $4.99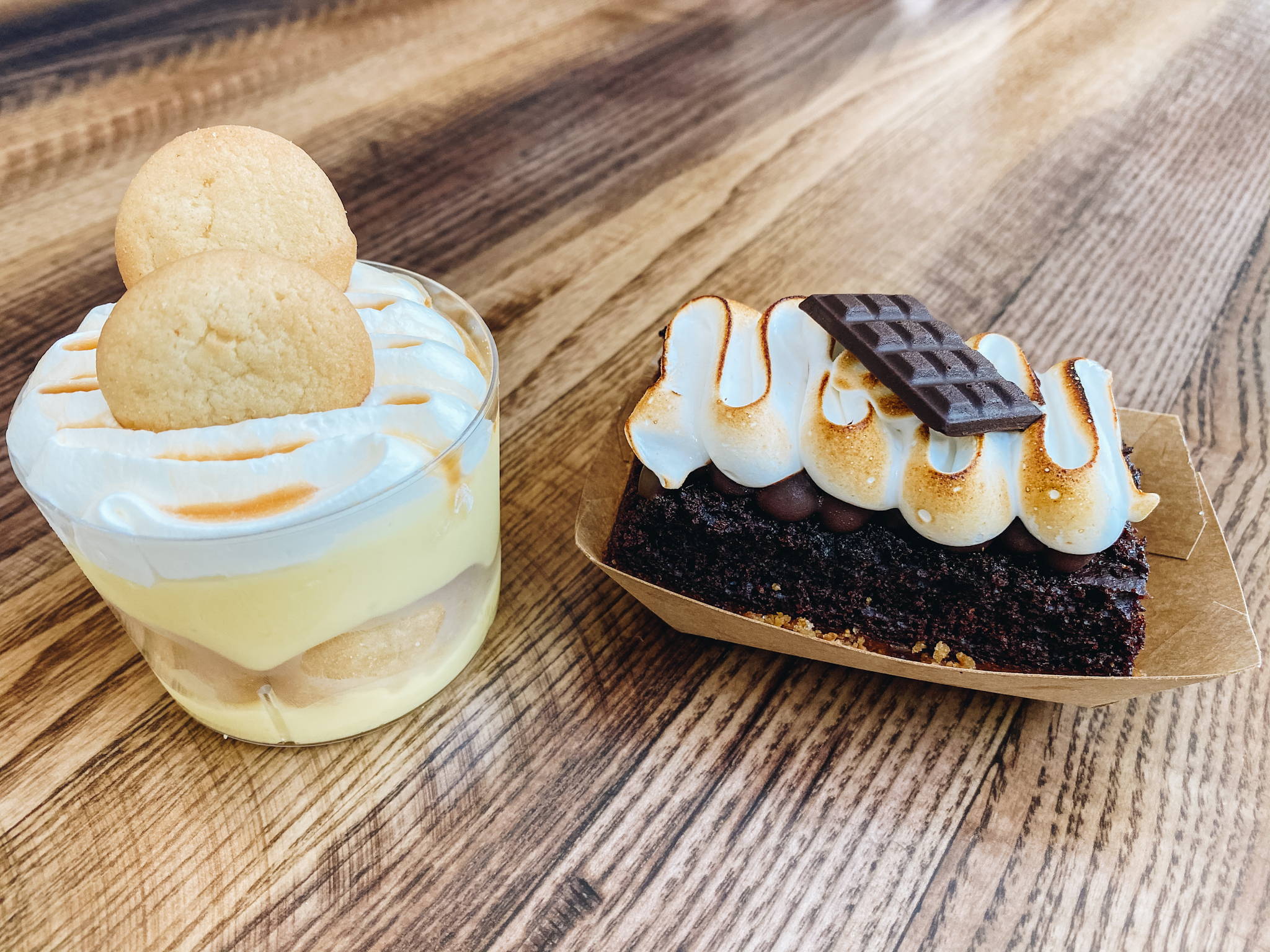 The two desserts we got were both great. The banana pudding had a whole layer of vanilla wafer which we loved, and it packed a strong banana taste. The wafers got a little soggy from being at the bottom but other than that the pudding and whipped cream was memorable and we'd recommend this as the winner for dessert! The s'mores brownie was also good but a lot less memorable than the pudding. It was sweet, but maybe a little too much brownie for our brownie to s'mores ratio.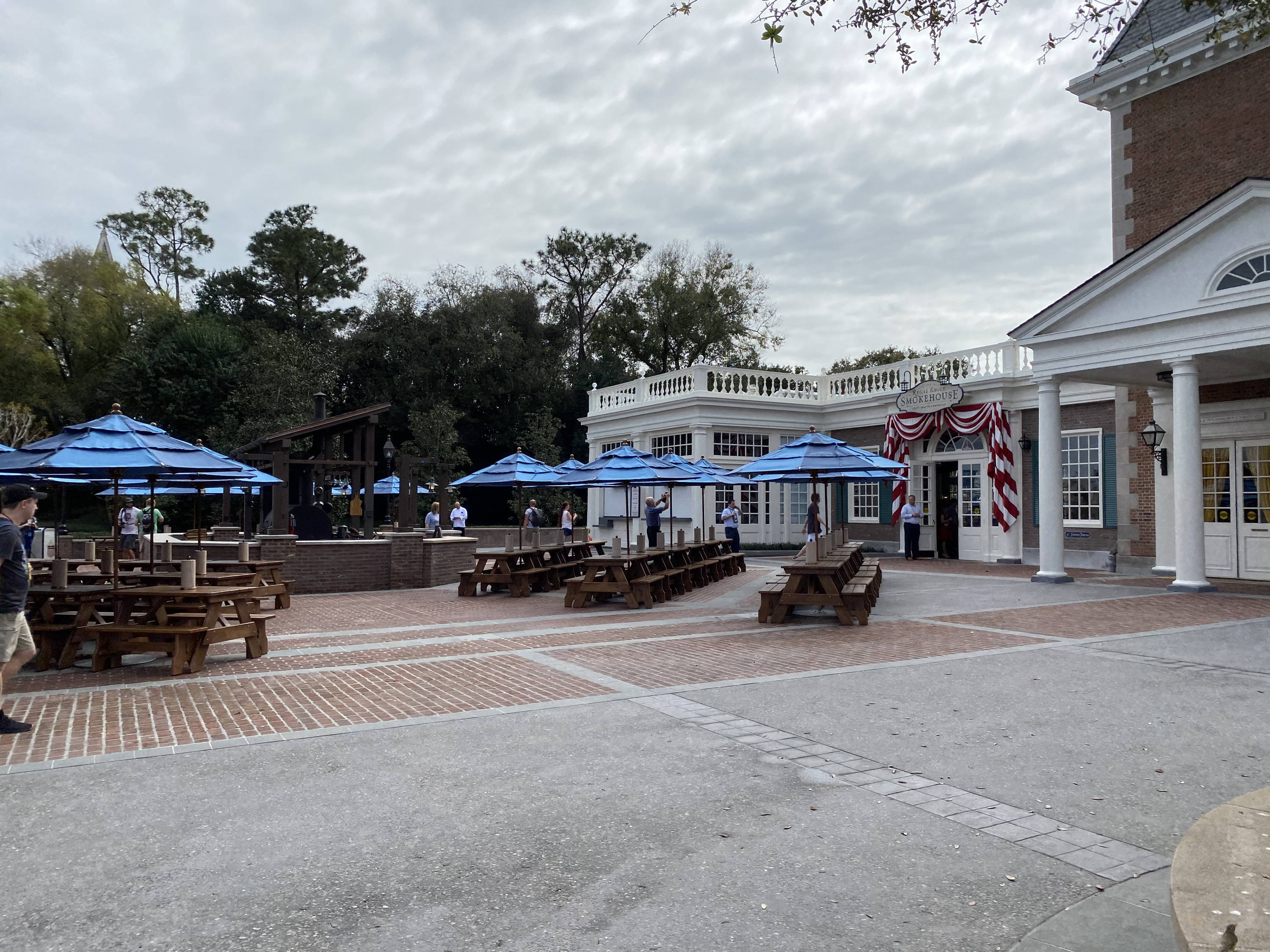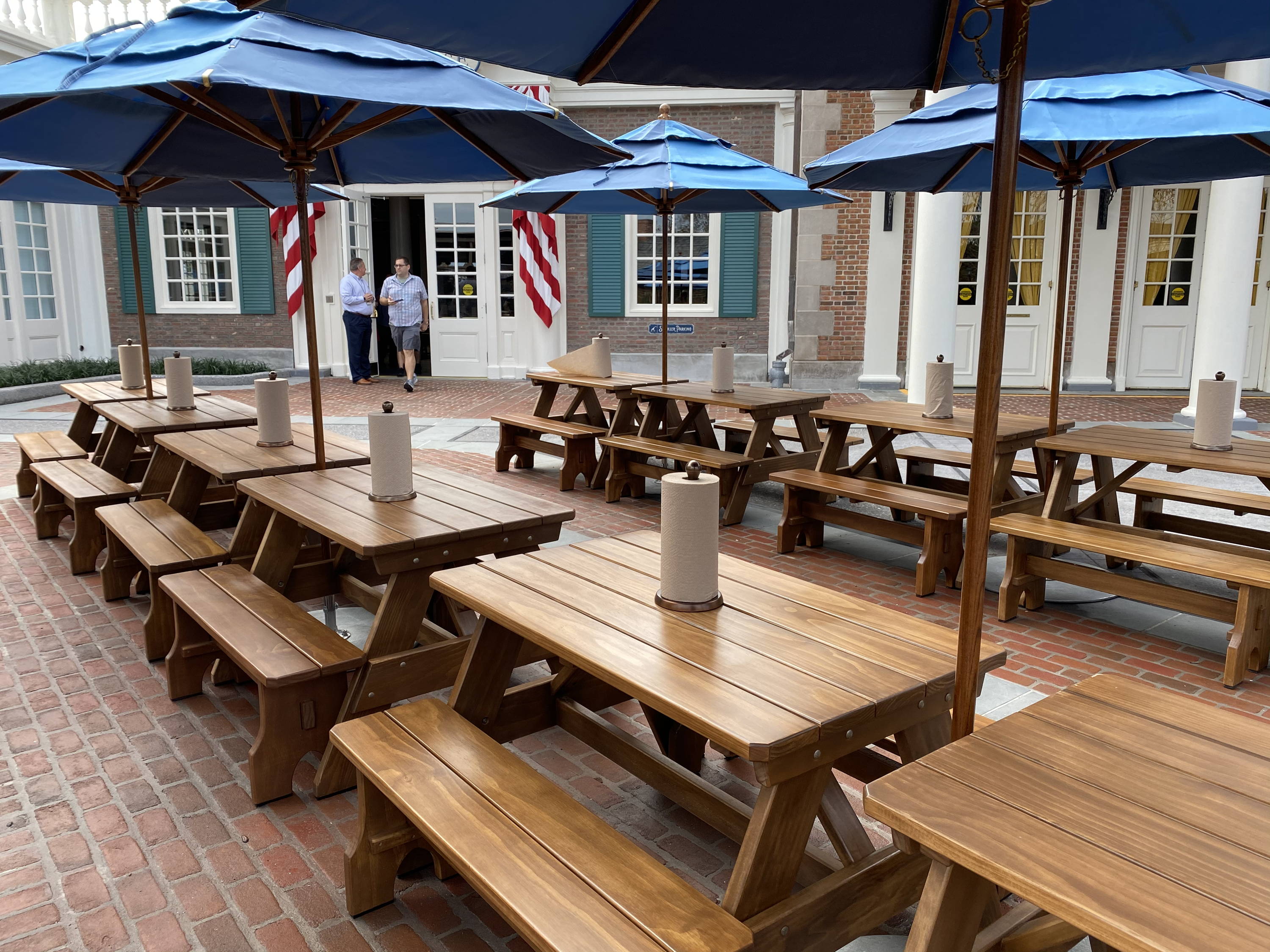 The seating areas are plentiful both inside and out. The inside boasts as much seating as the old Liberty Inn did, if not more. The outside also offers a ton of seating around the main barbecue pit.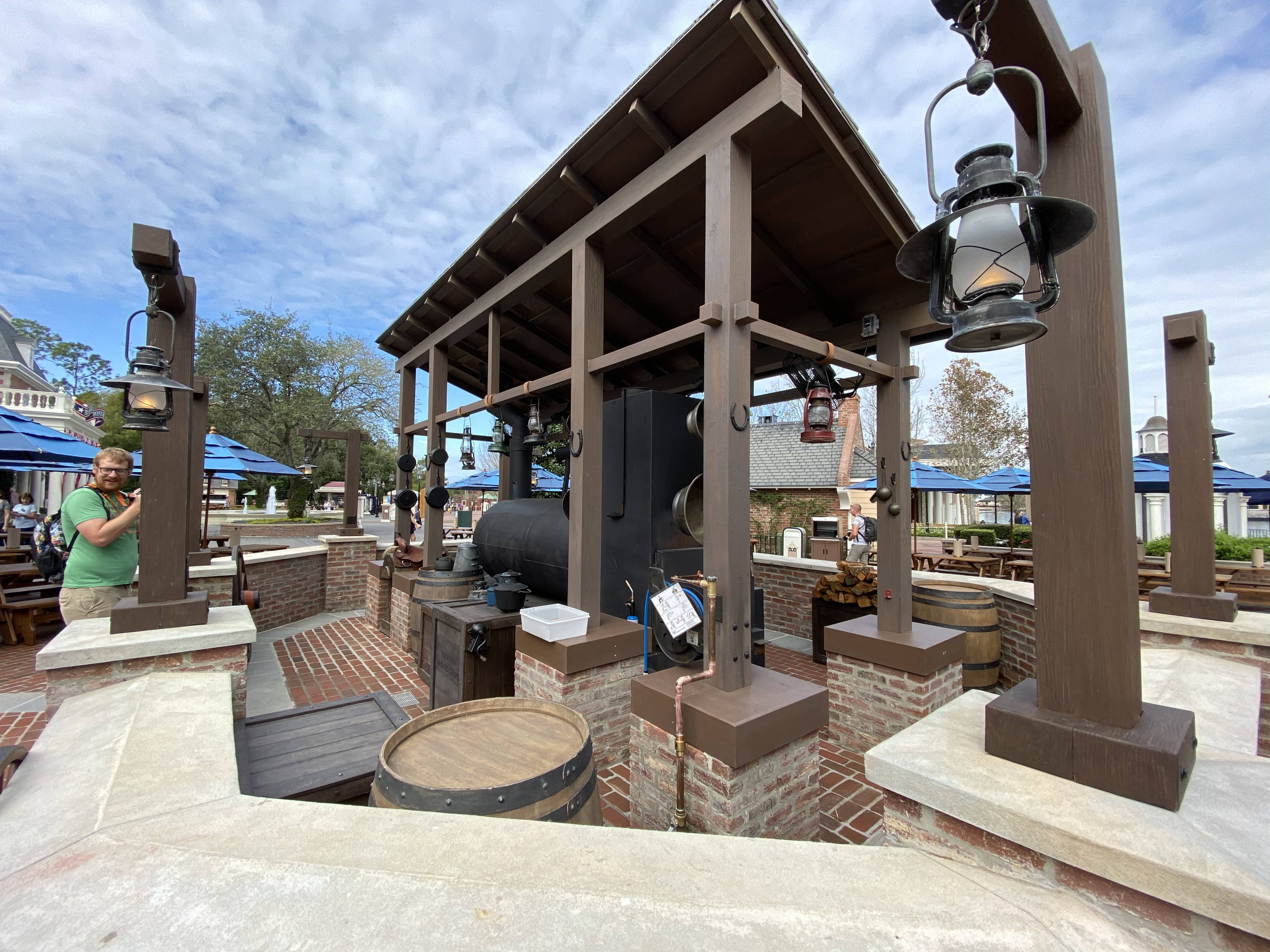 ---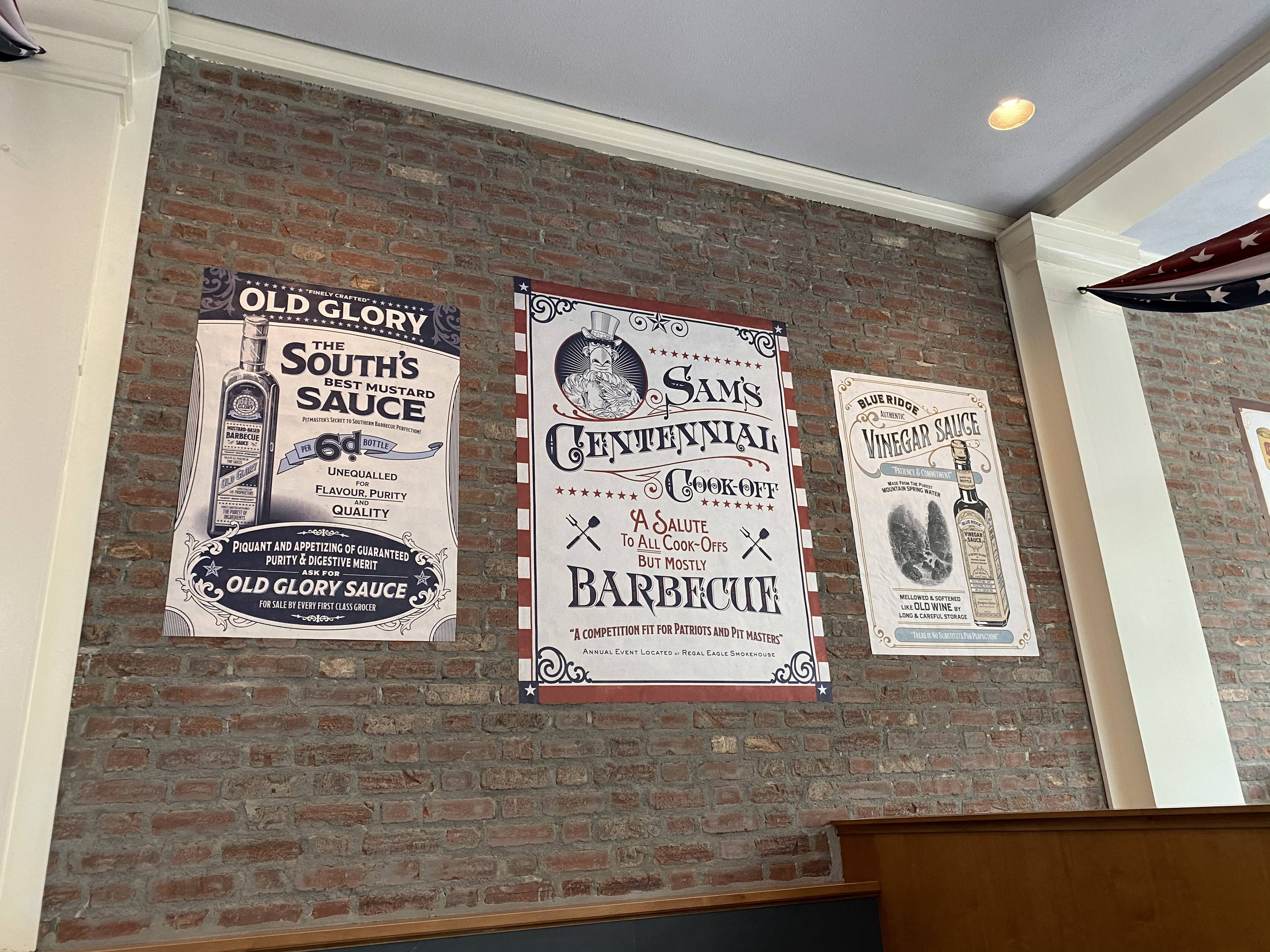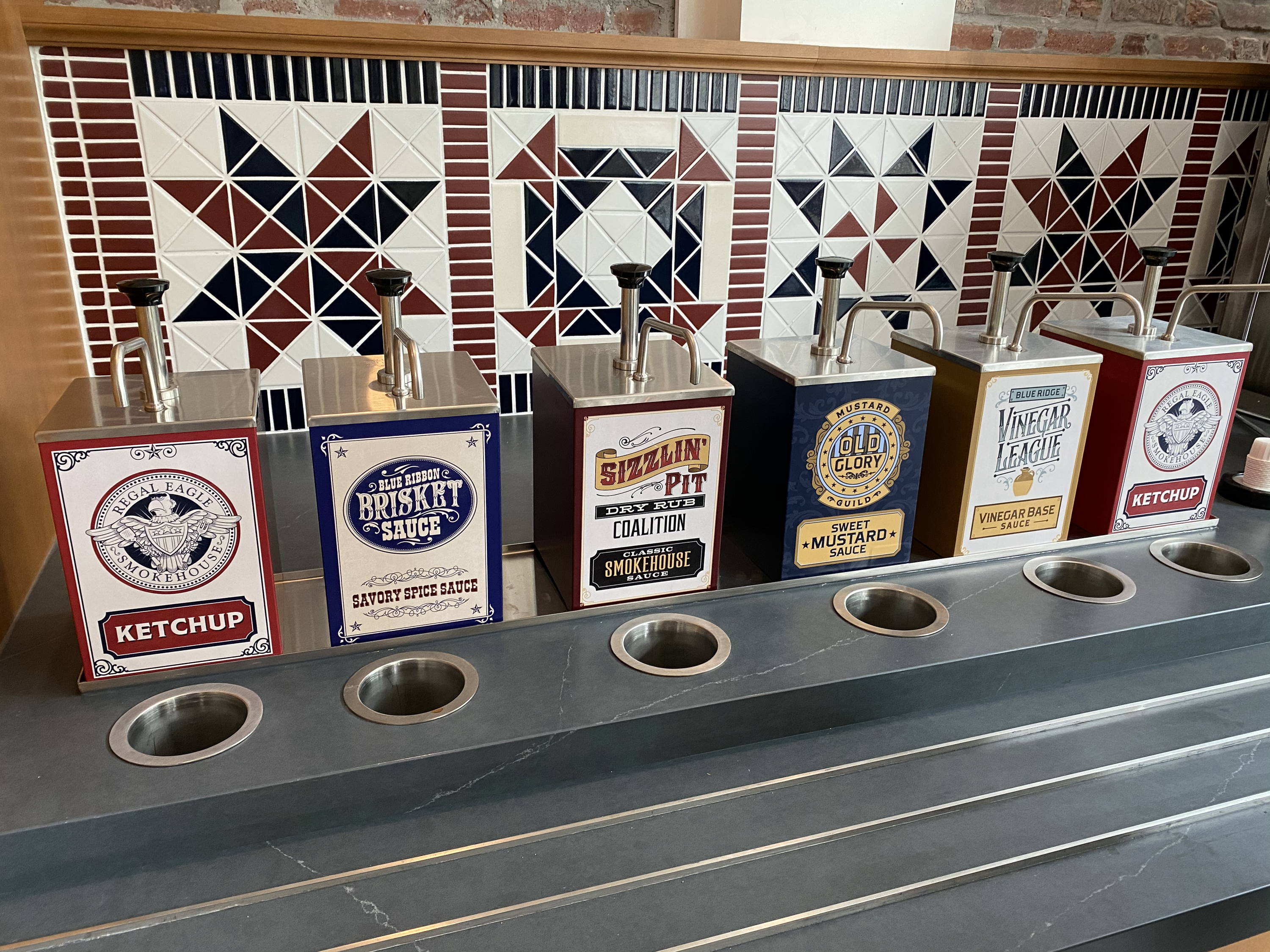 The sauces are themed to the story of the restaurant, and Sam Eagle being the judge of the cooking competition of the four muppets who are competing against each other! This is incredible theming and we loved it!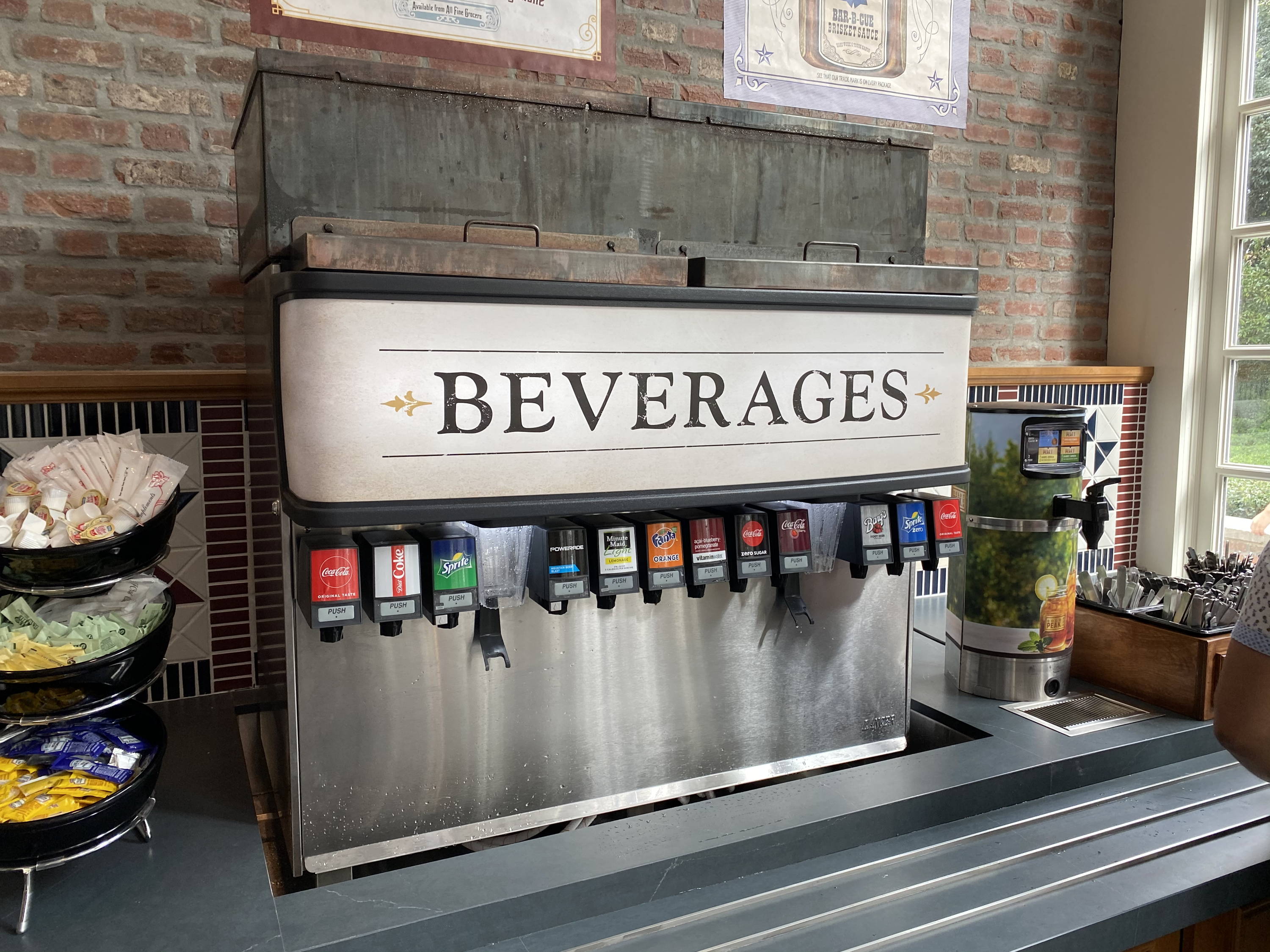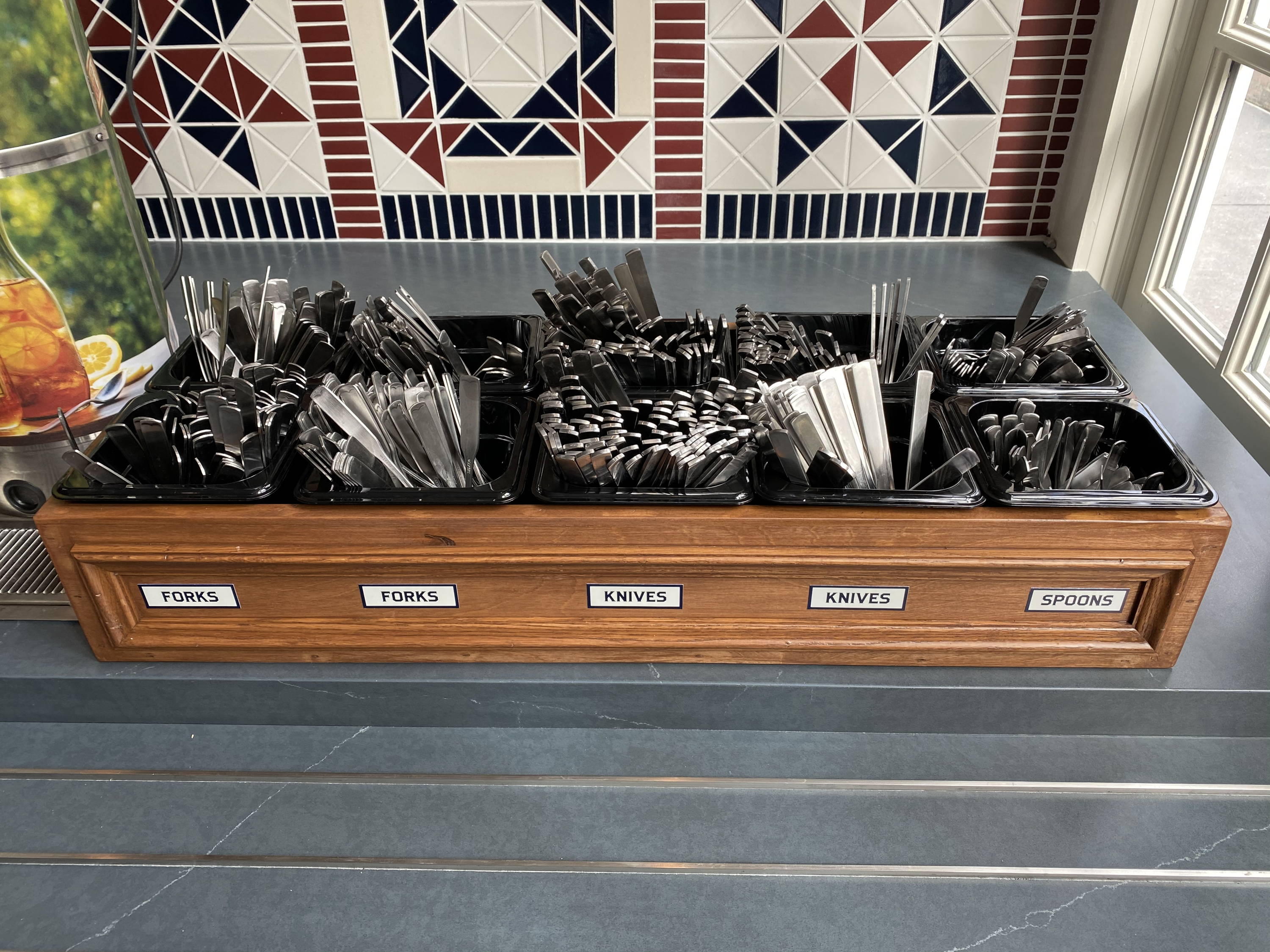 One of our favorite things about the new restaurant was the bottomless soda! This is such a better value for the growing prices of soda nowadays. We also loved the environmentally friendly silverware!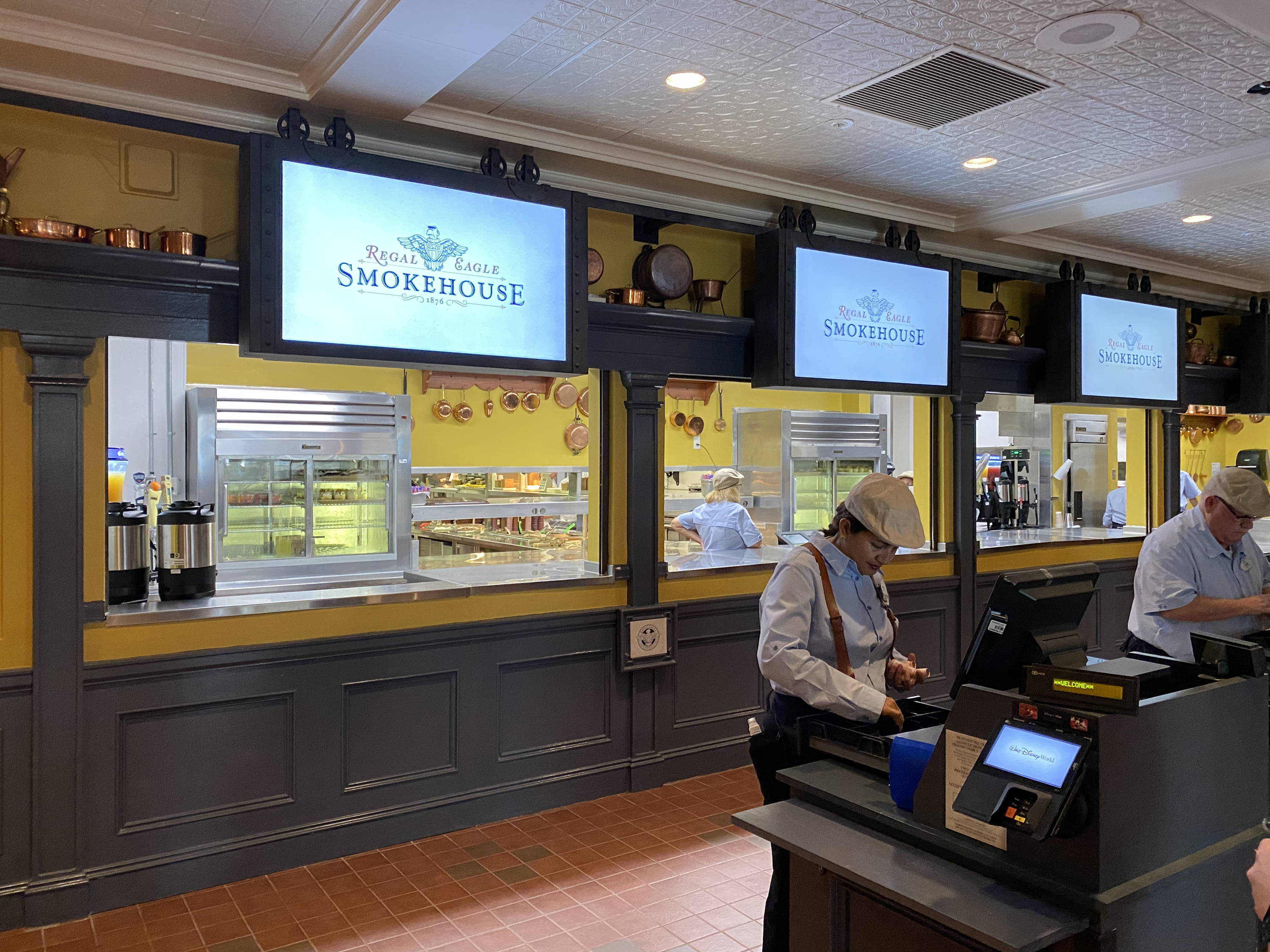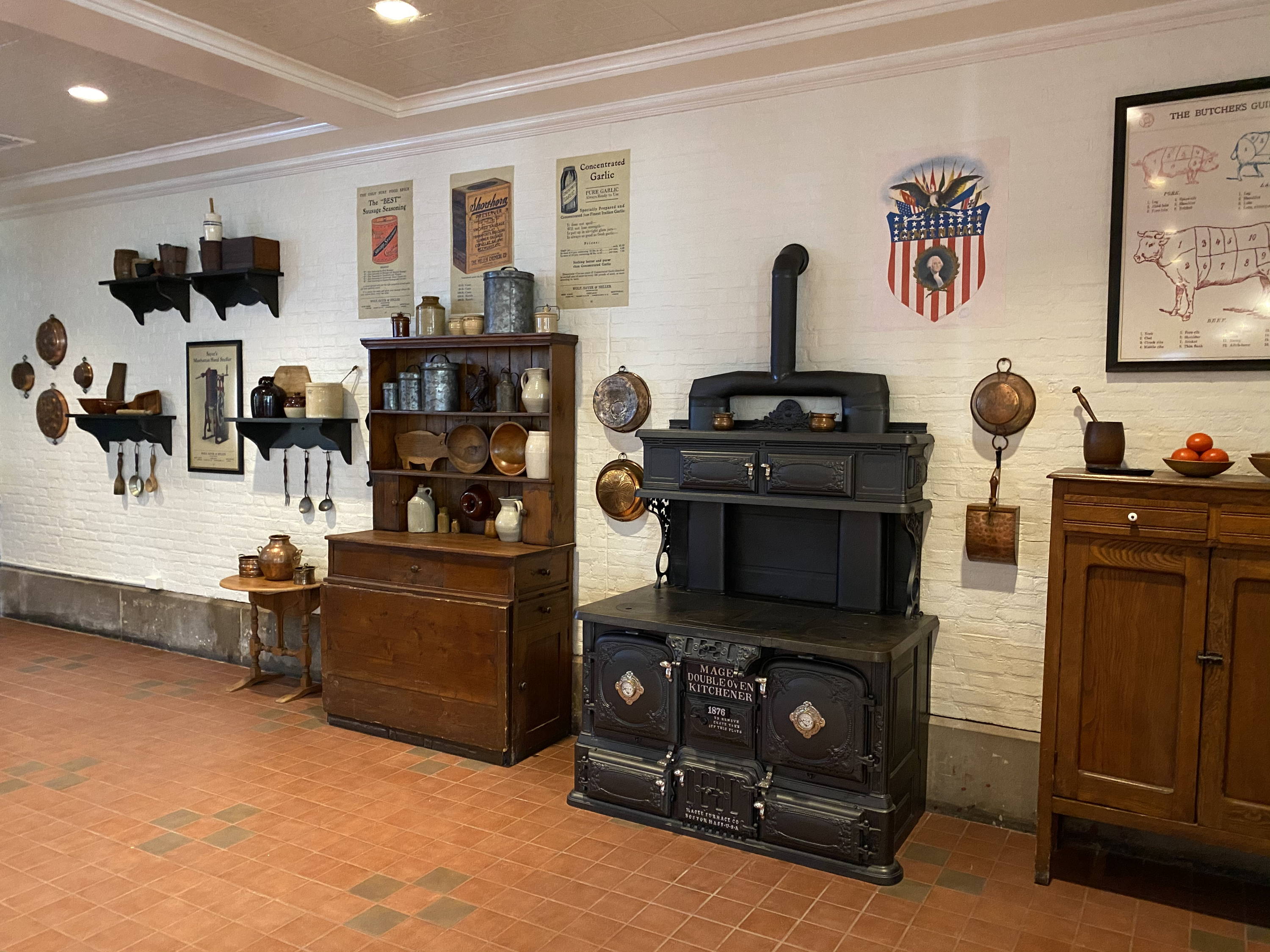 That wraps it up for Regal Eagle! Overall we loved the new addition to Epcot. The food was really fantastic, and the new Muppets storyline made for a fun place to grab lunch on your trip around the world. We highly recommend giving this one a try and we can easily see this becoming a regular lunch spot! Quick service locations seem to be improving all over the parks and resorts and we love the direction they're heading in.
If you liked this article make sure to check out our store here, and use LOSTBROSBLOG for 10% off your first order!