Nestled deep with Harambe at Disney's Animal Kingdom is Tusker House. It's Animal Kingdom's only character dining location and every time we go we leave wanting to go back for more. One of our favorite parts of the restaurant is the fact that they serve bottomless POGjuice which is pretty much our dream. They also feature a chance to snap picots with Mickey, Donald, Daisy and Goofy in their safari outfits! Finally, the food is always impressive for buffet food which ultimately keeps us coming back again and again. Let's take a look!
The interior is beautifully themed with a gorgeous open-roof which lets in natural sunlight. The roof is covered with plastic which keeps rain and other unwanted elements of nature. Additionally, the interior matches the surrounding market and building style extremely well which gives an authentic and unique vibe to the restaurant.
Donald, Daisy, Mickey, and Goofy all meet in their safari outfits throughout your character dining experience at Tusker House. They meet at all times of the day throughout each meal-offering, so whether you attend for breakfast, lunch, or the family-style dinner buffet, you'll always have a chance to meet Donald and Friends!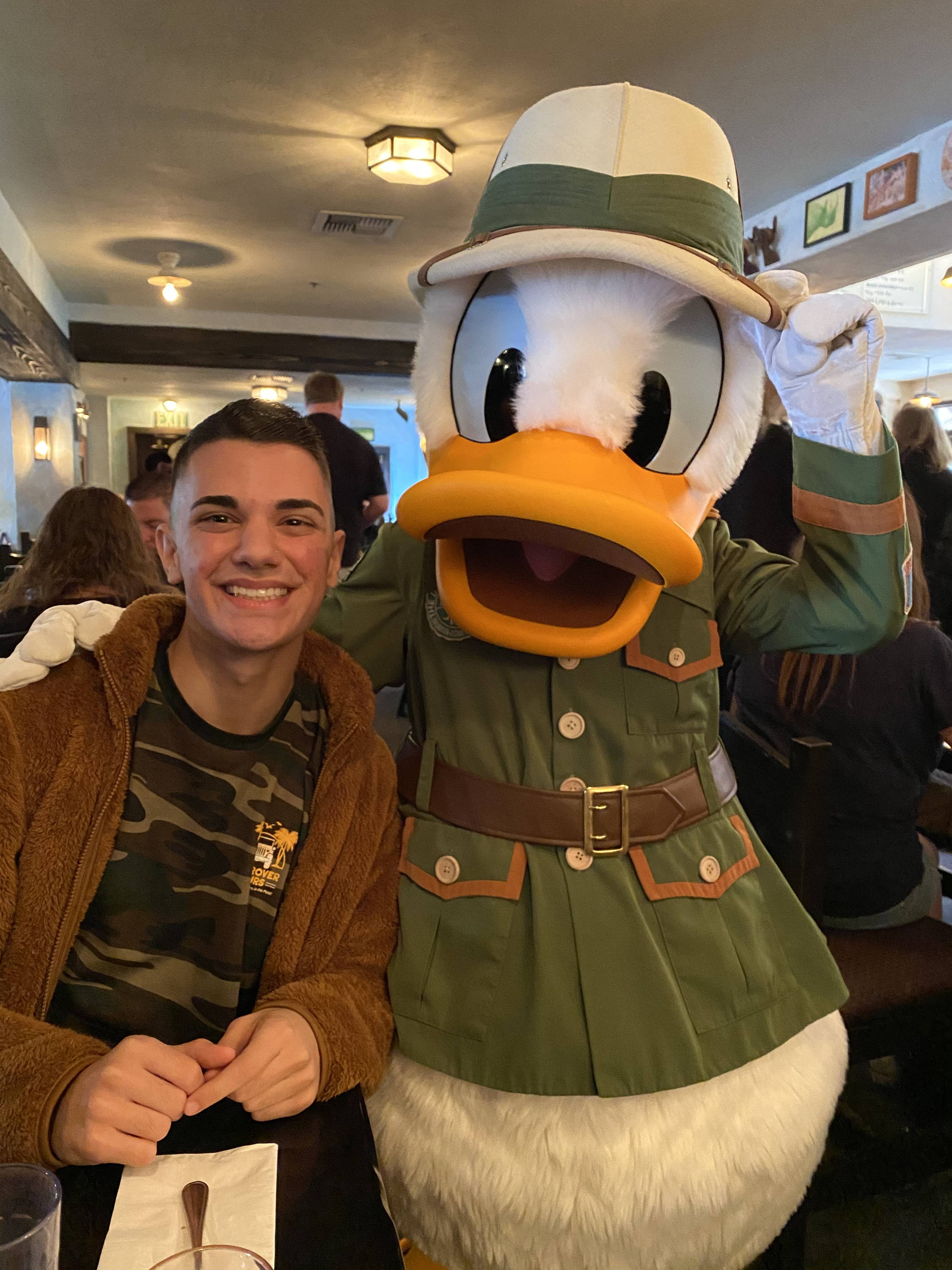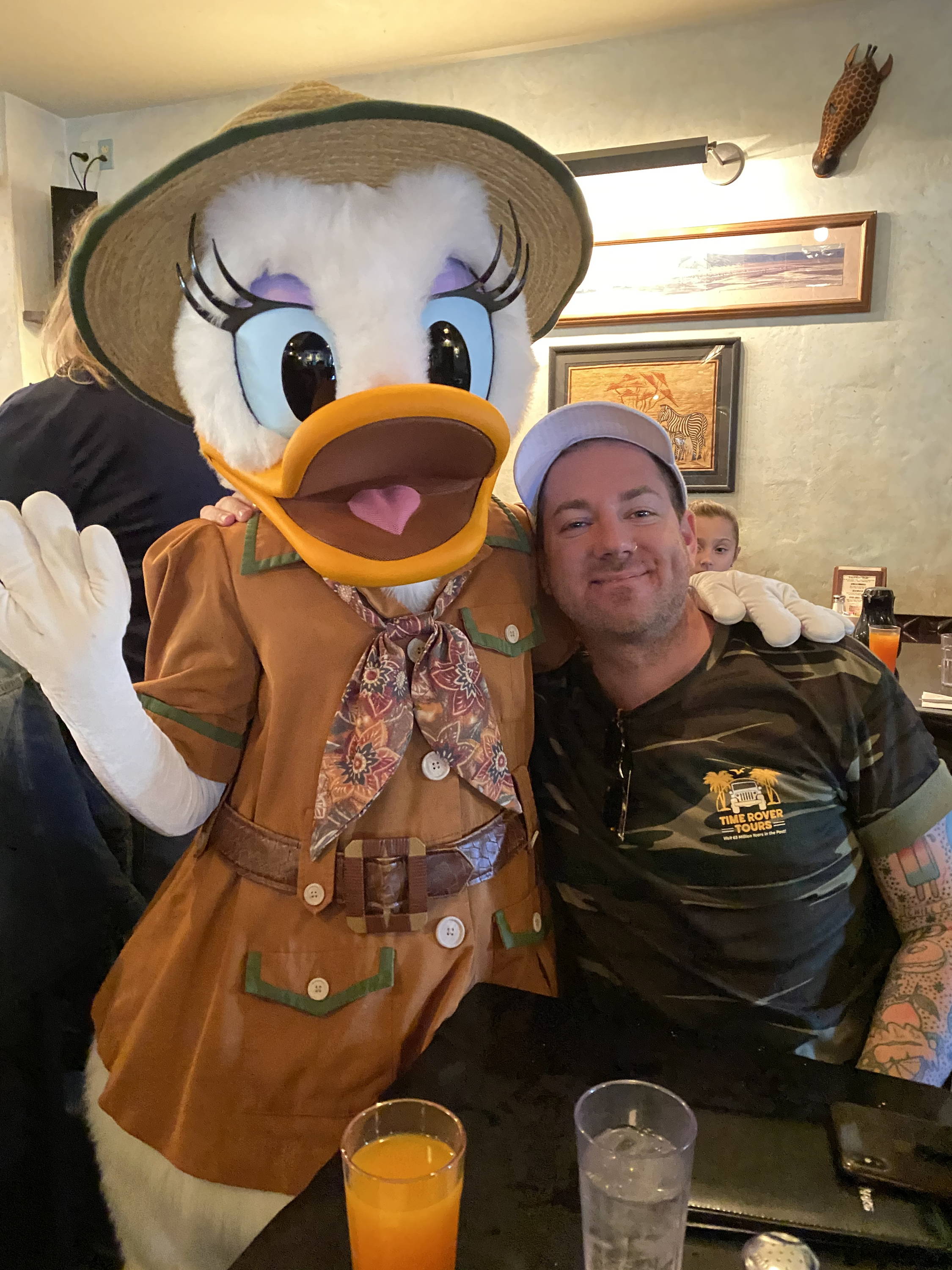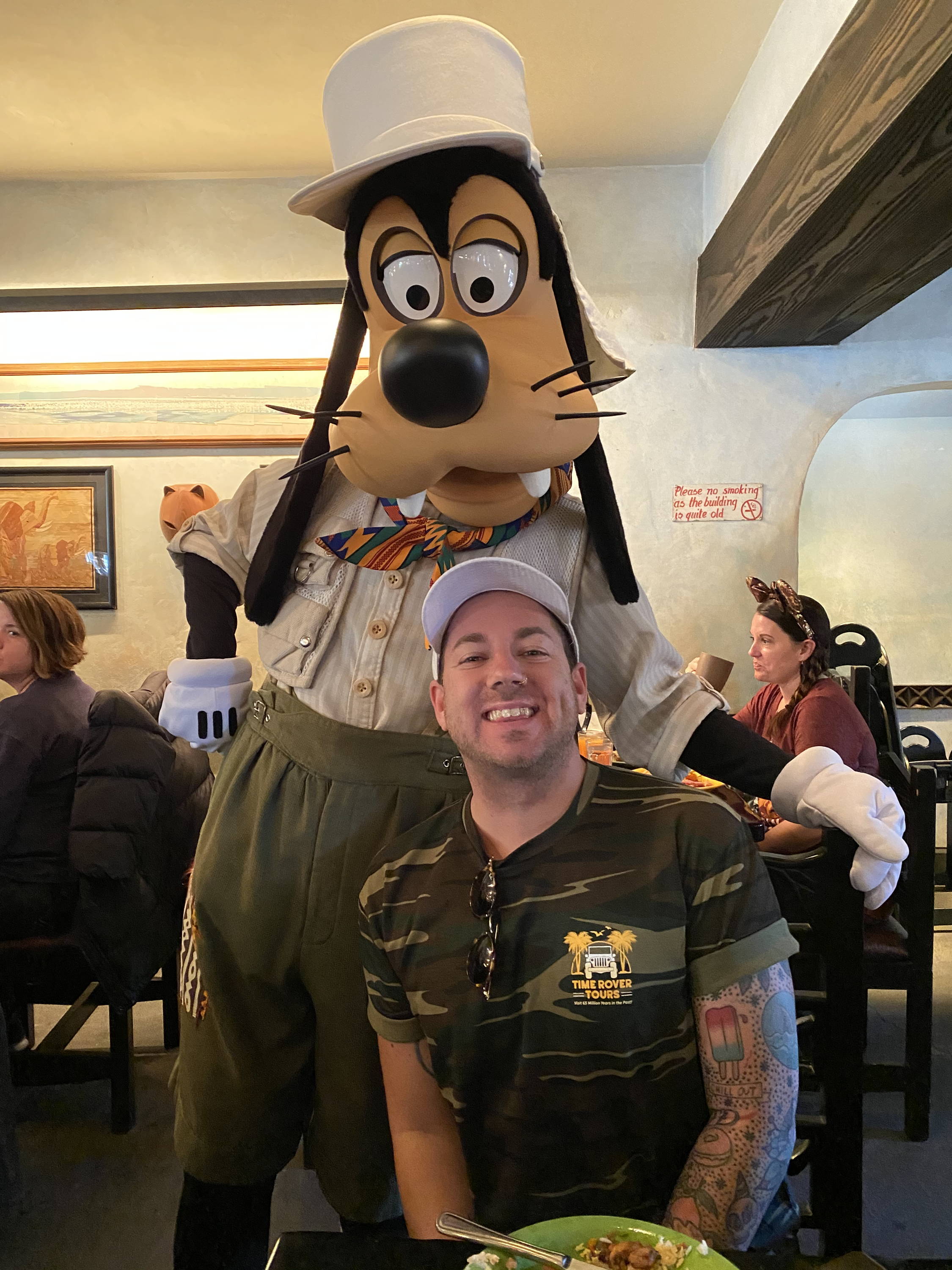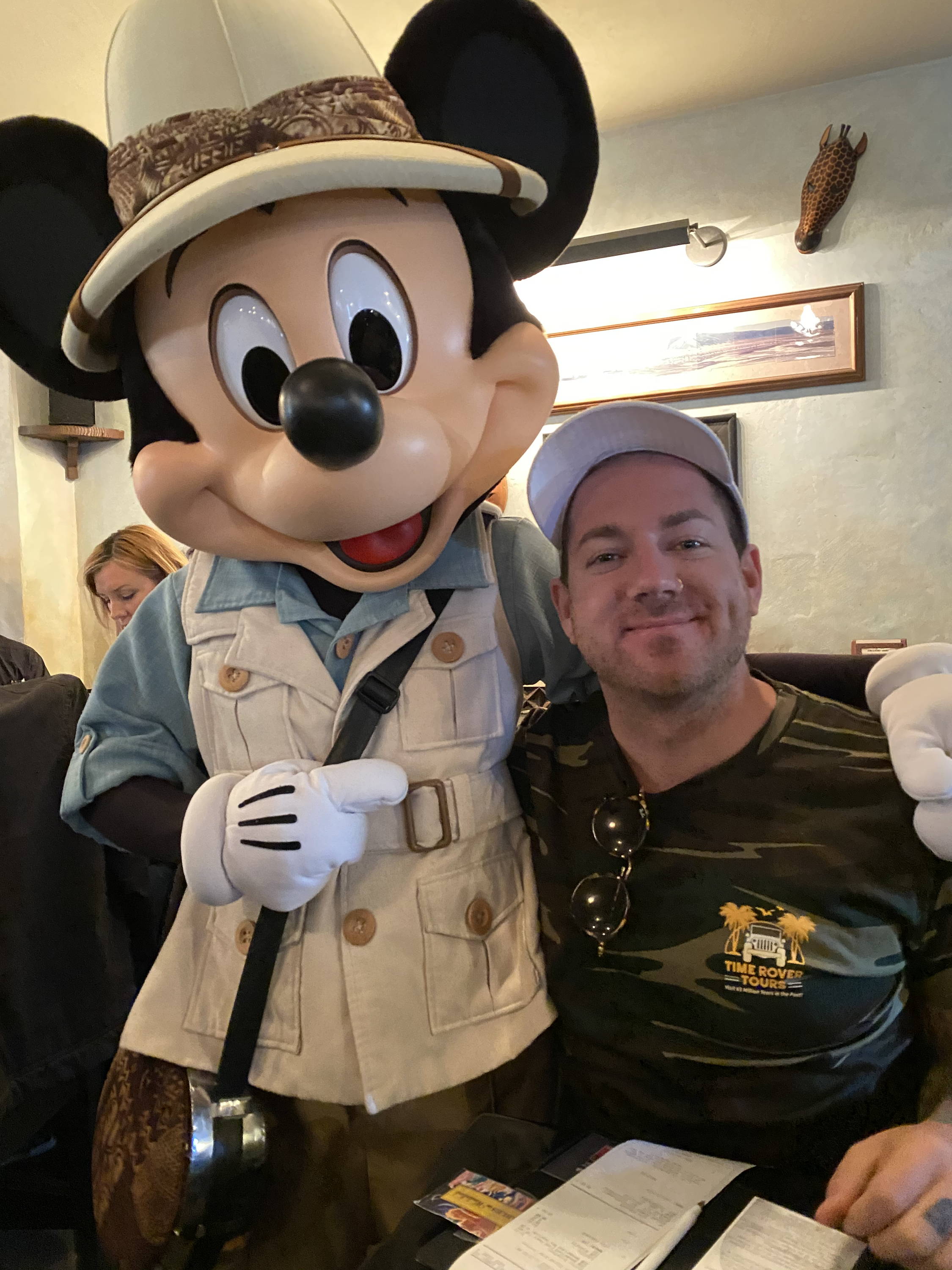 For breakfast and lunch at Tusker House, food is served buffet style. For dinner, it's still all-you-can-eat, however it's served family-style as opposed to buffet. We went for breakfast, so we got to take advantage of the buffet style service.
Biscuits, Sausage Gravy, Bread Pudding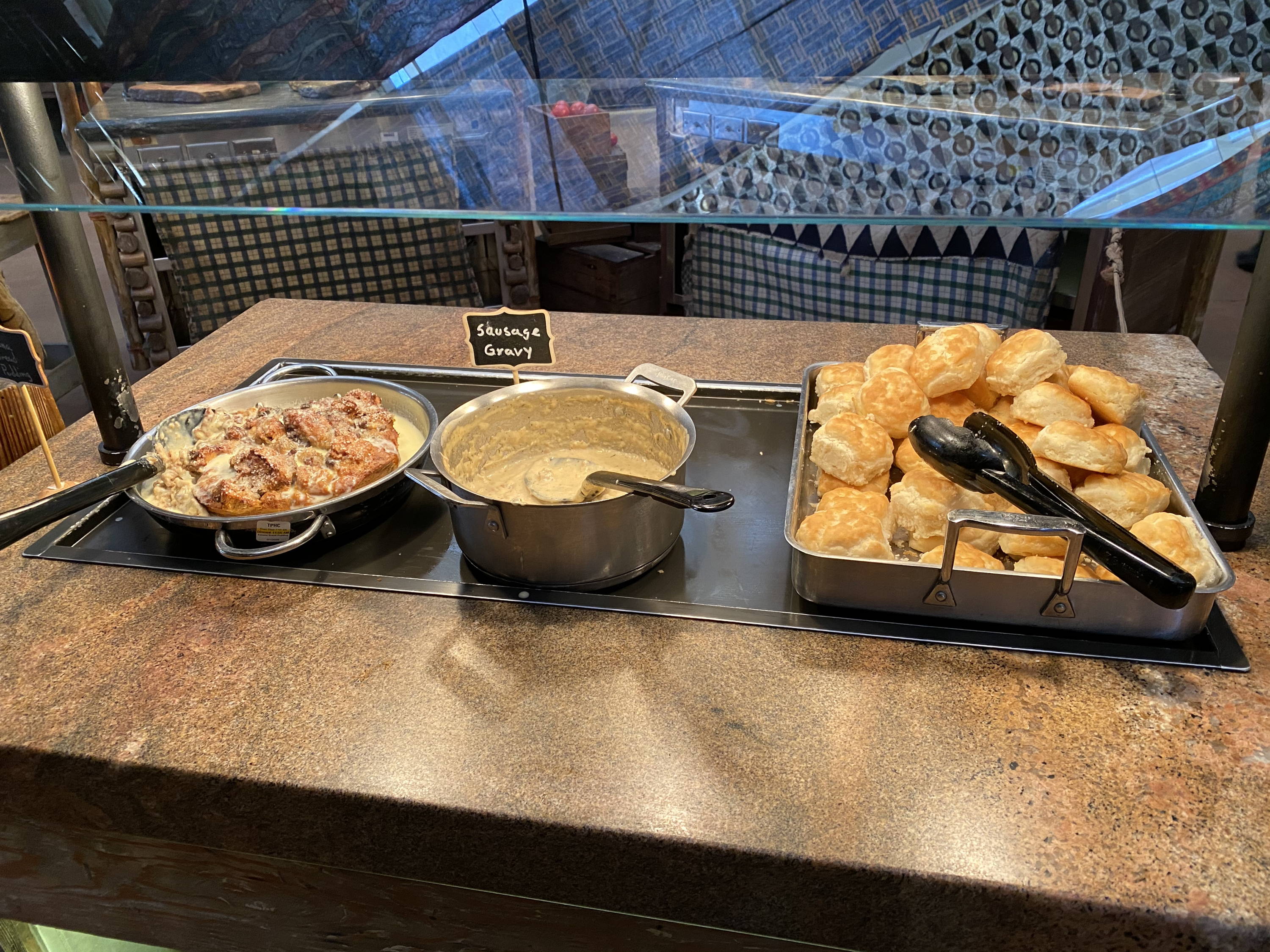 Croissants, Zebra Coffee Cake, Blueberry Bread, Lemon Poppy Seed Bread, "DonuTs"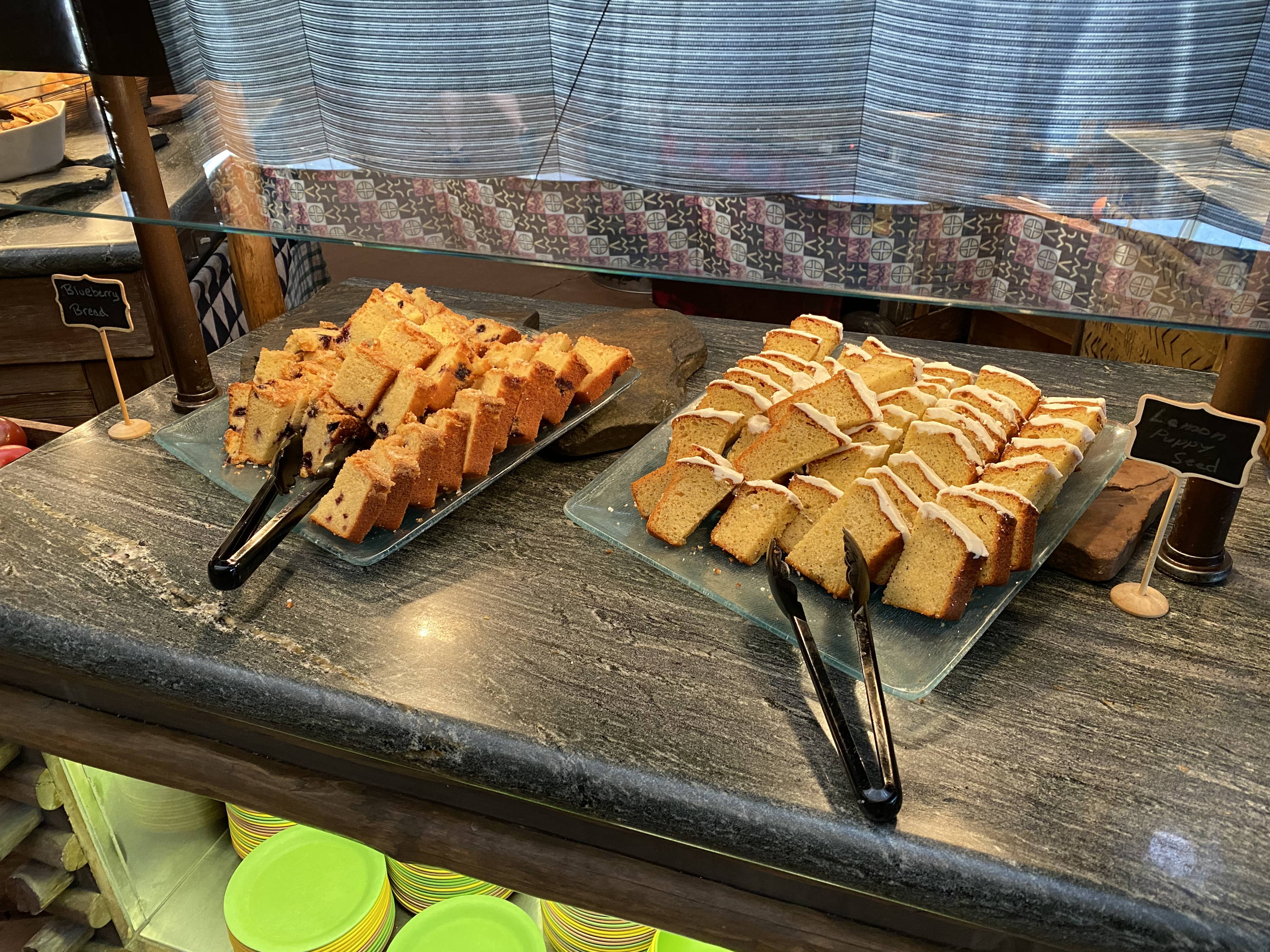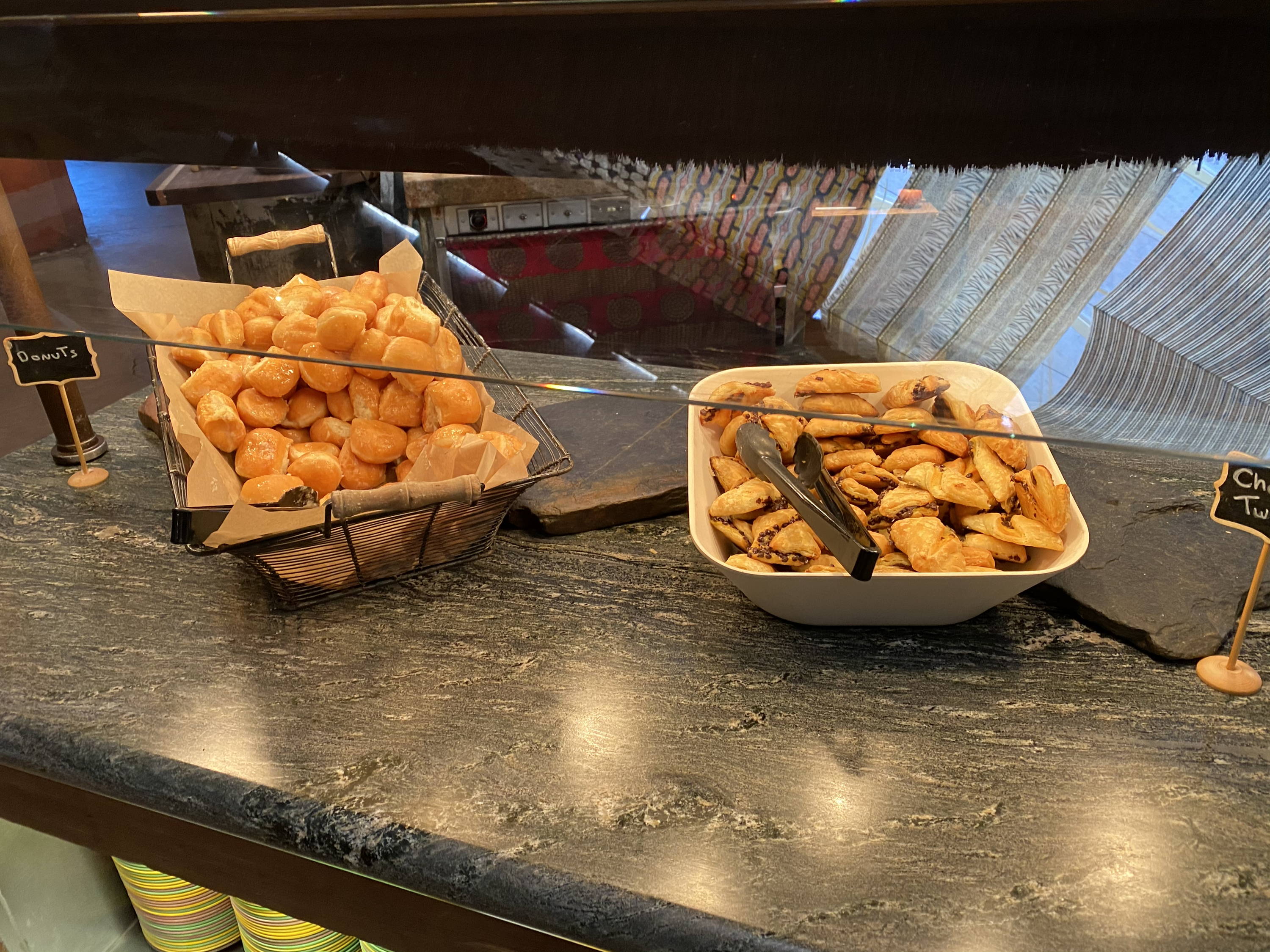 Fruit Loops, Rice Krispies, Milk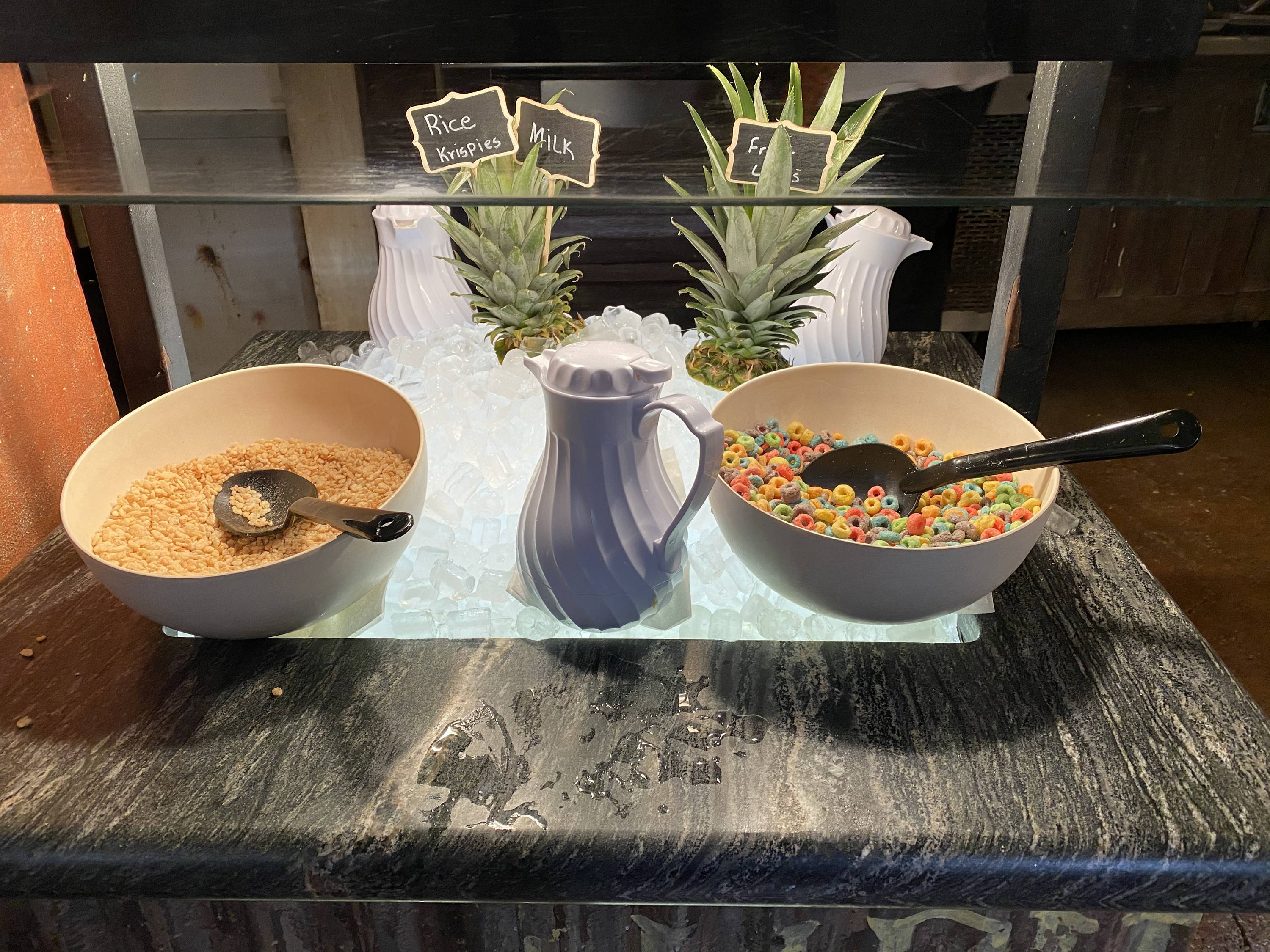 Ham, Jalapeno Corn Muffins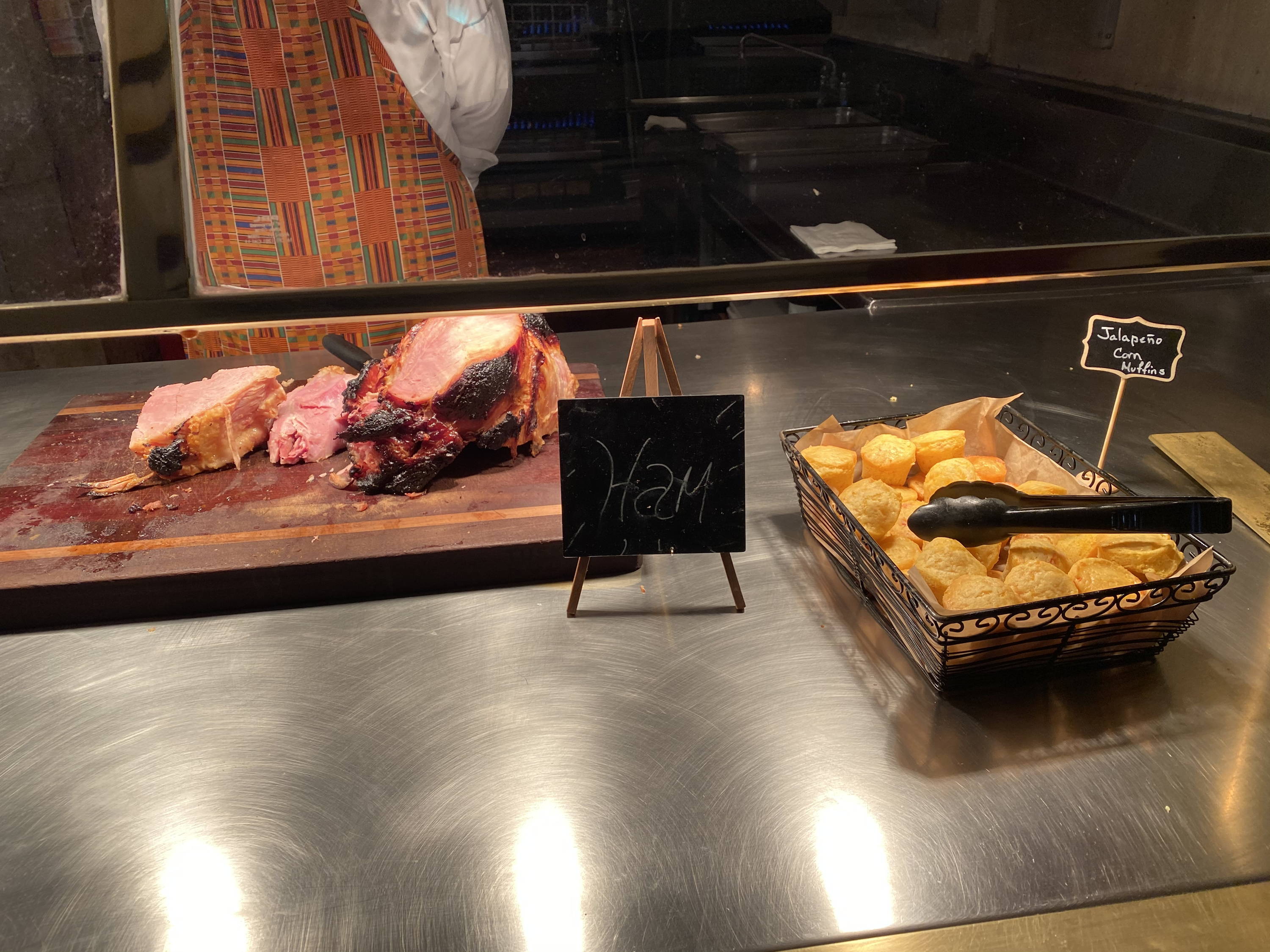 Beef Bobotie, Basmati Rice, Curry Chicken (GF)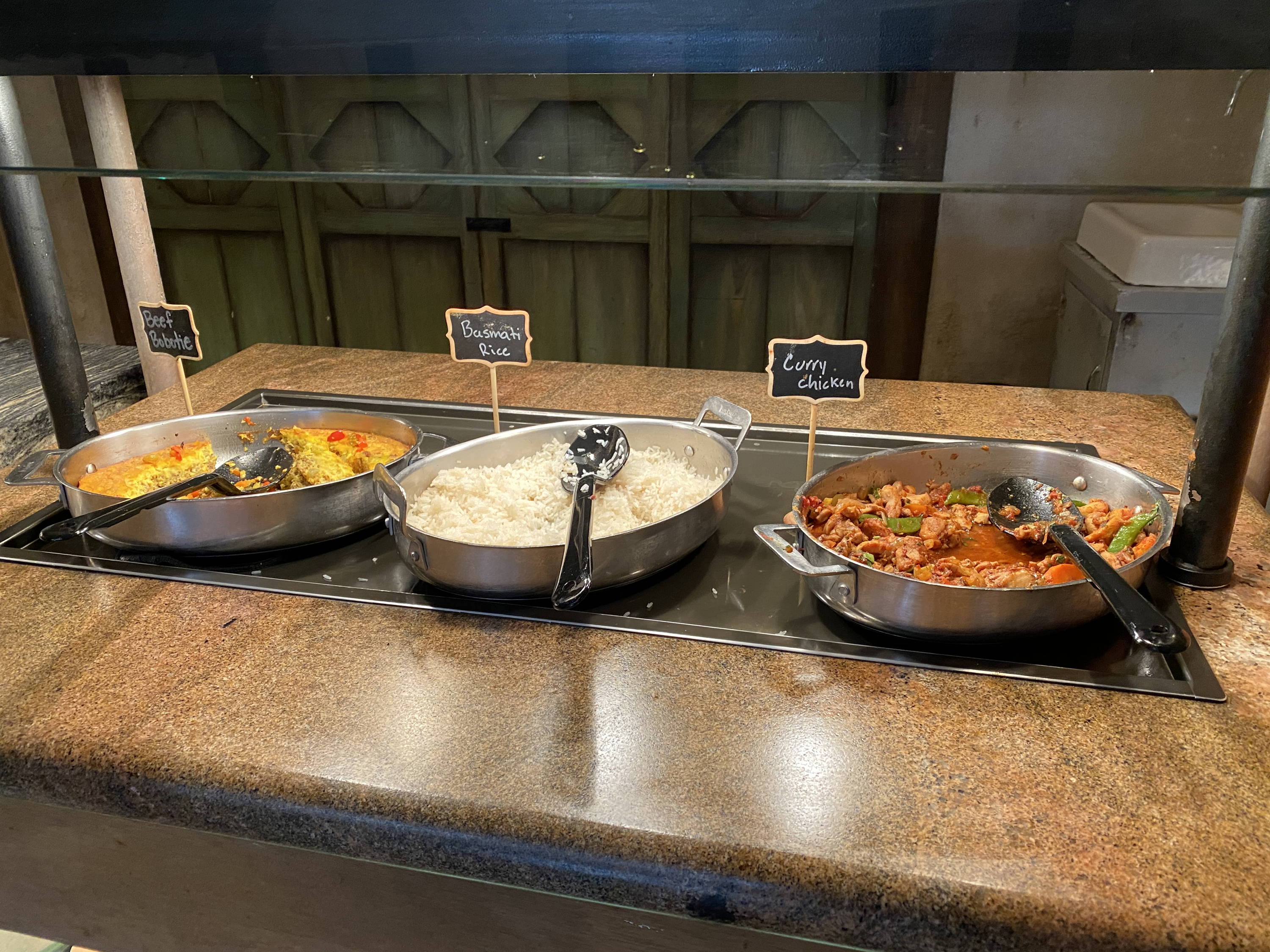 Bacon, Sausage, Scrambled Egg, Mealie Pap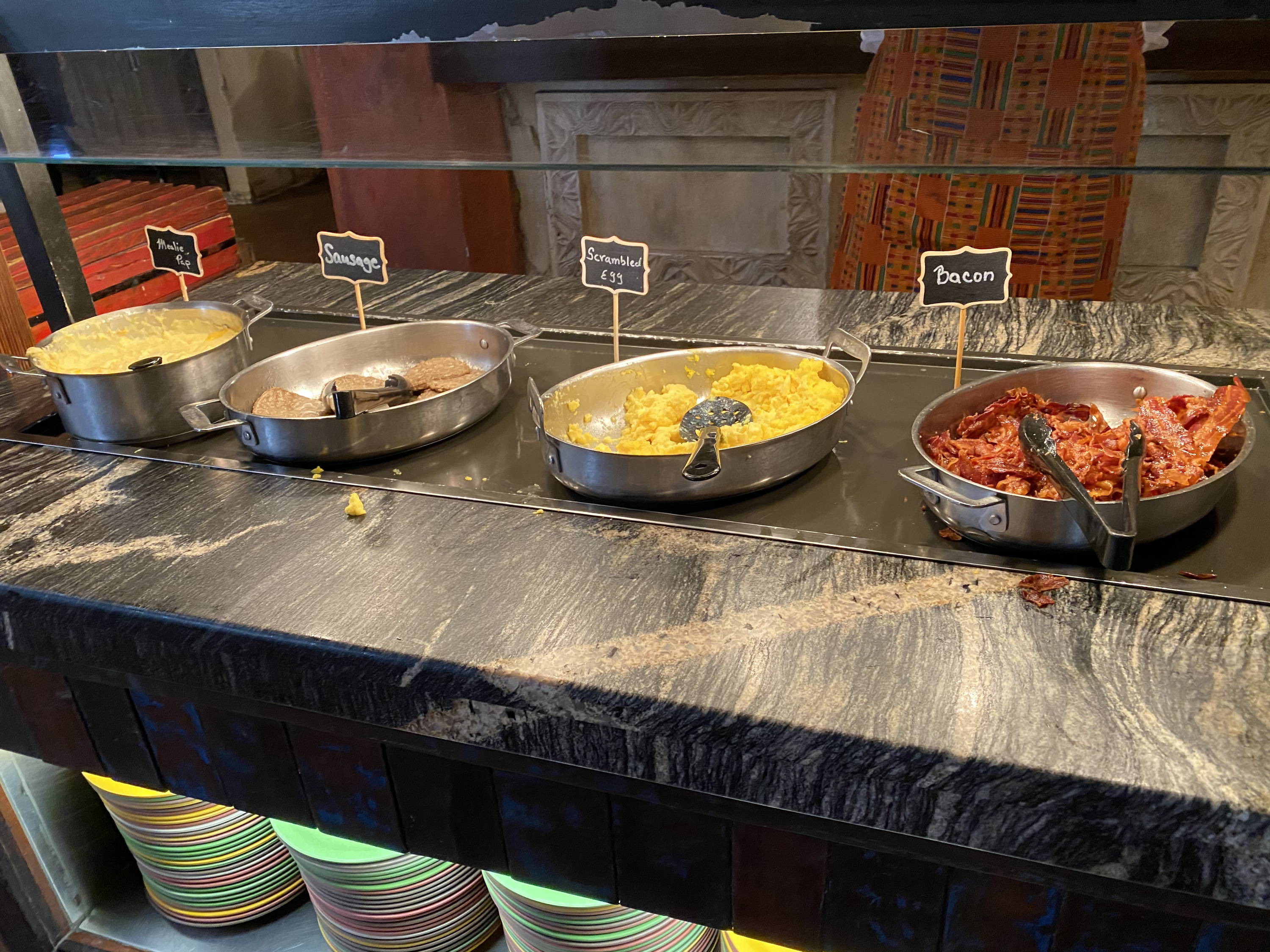 Garden Beet Salad, Trek Salad, Black Eyed Pea Salad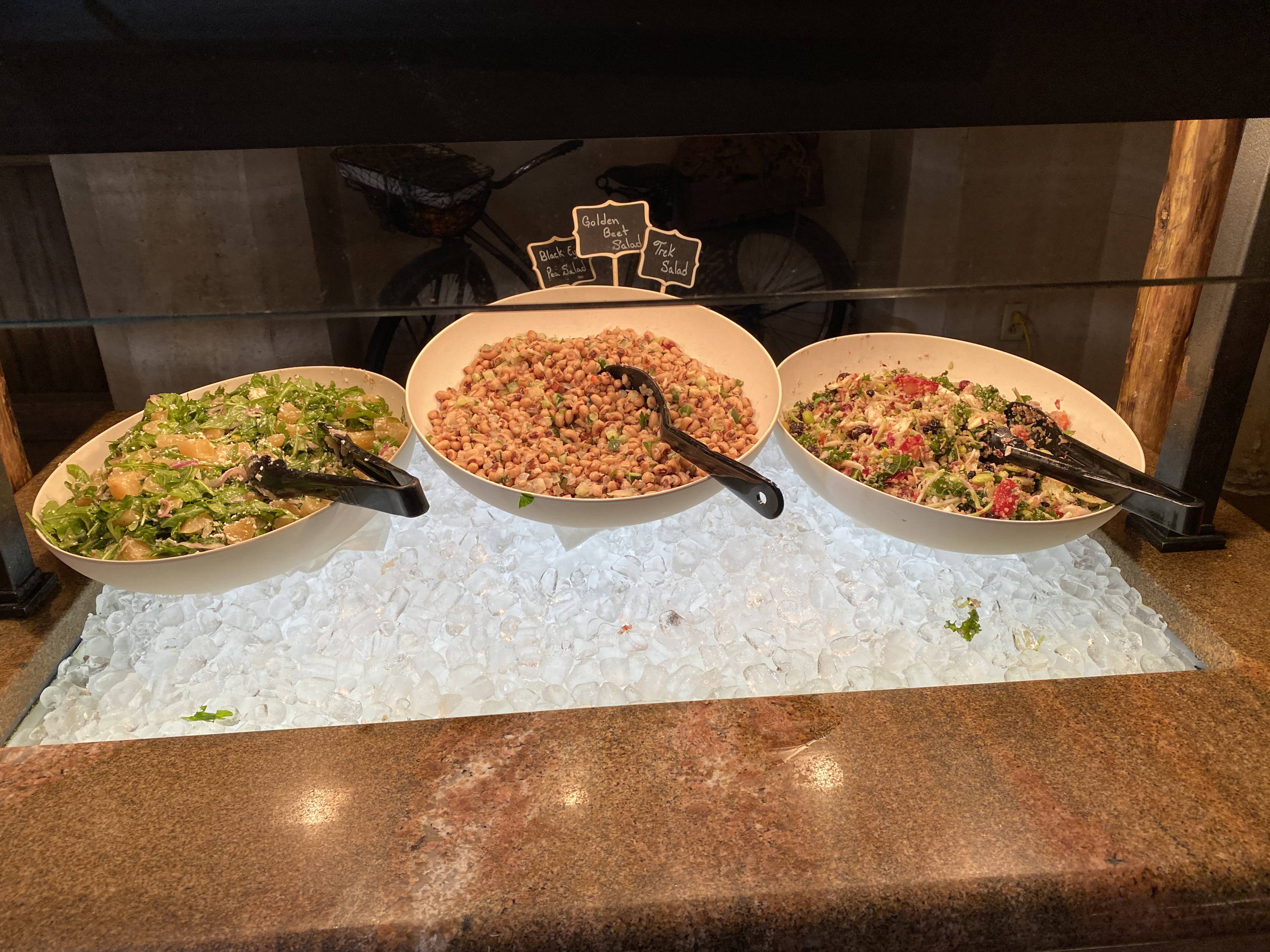 Pineapple, Grapes, Cantaloupe, Apple Sauce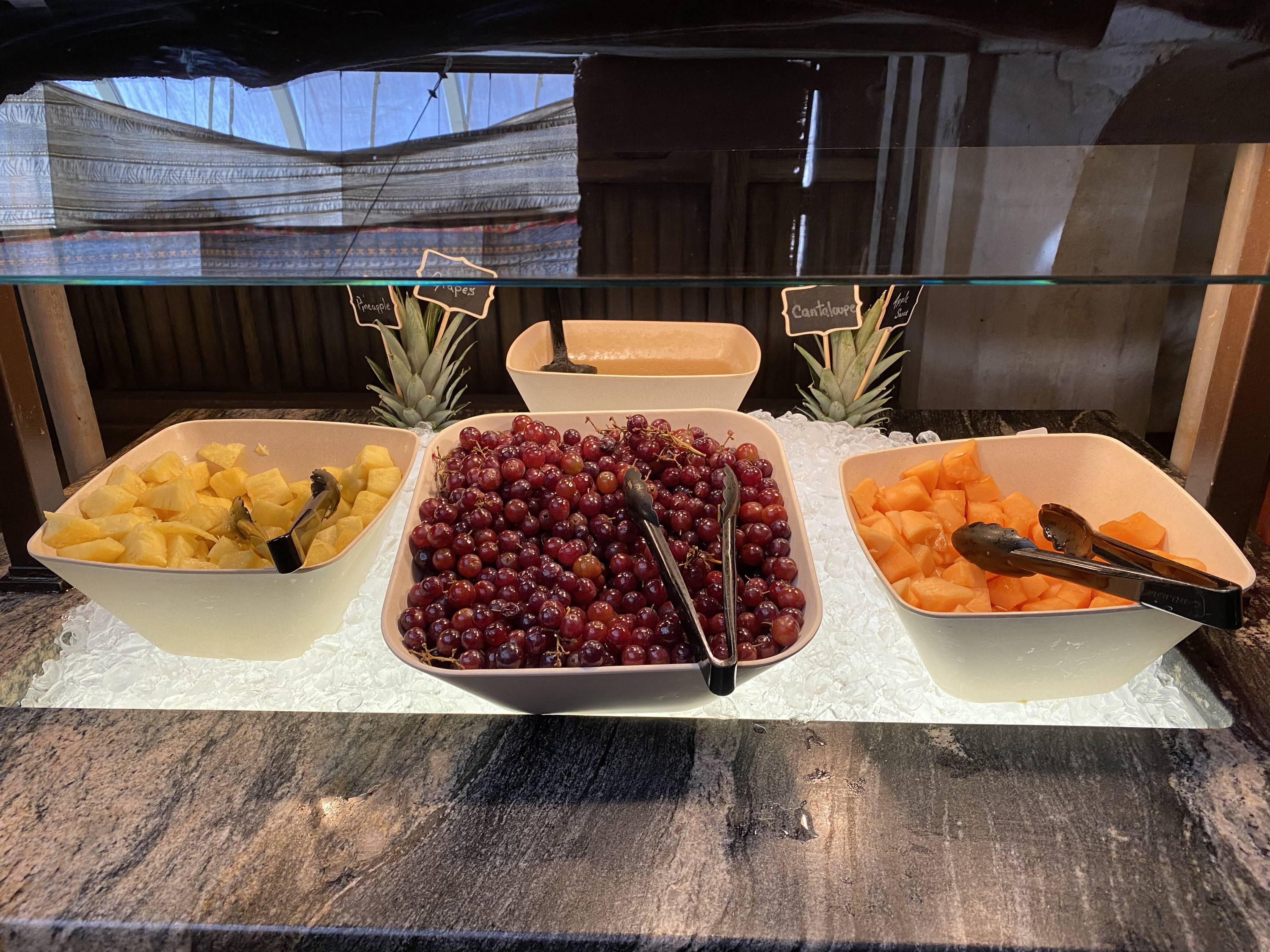 Vegetarian Cream Cheese, Capers, Onion, Hard Boiled Eggs, TomatoArugula Salad (GF), Smoked Salmon (GF)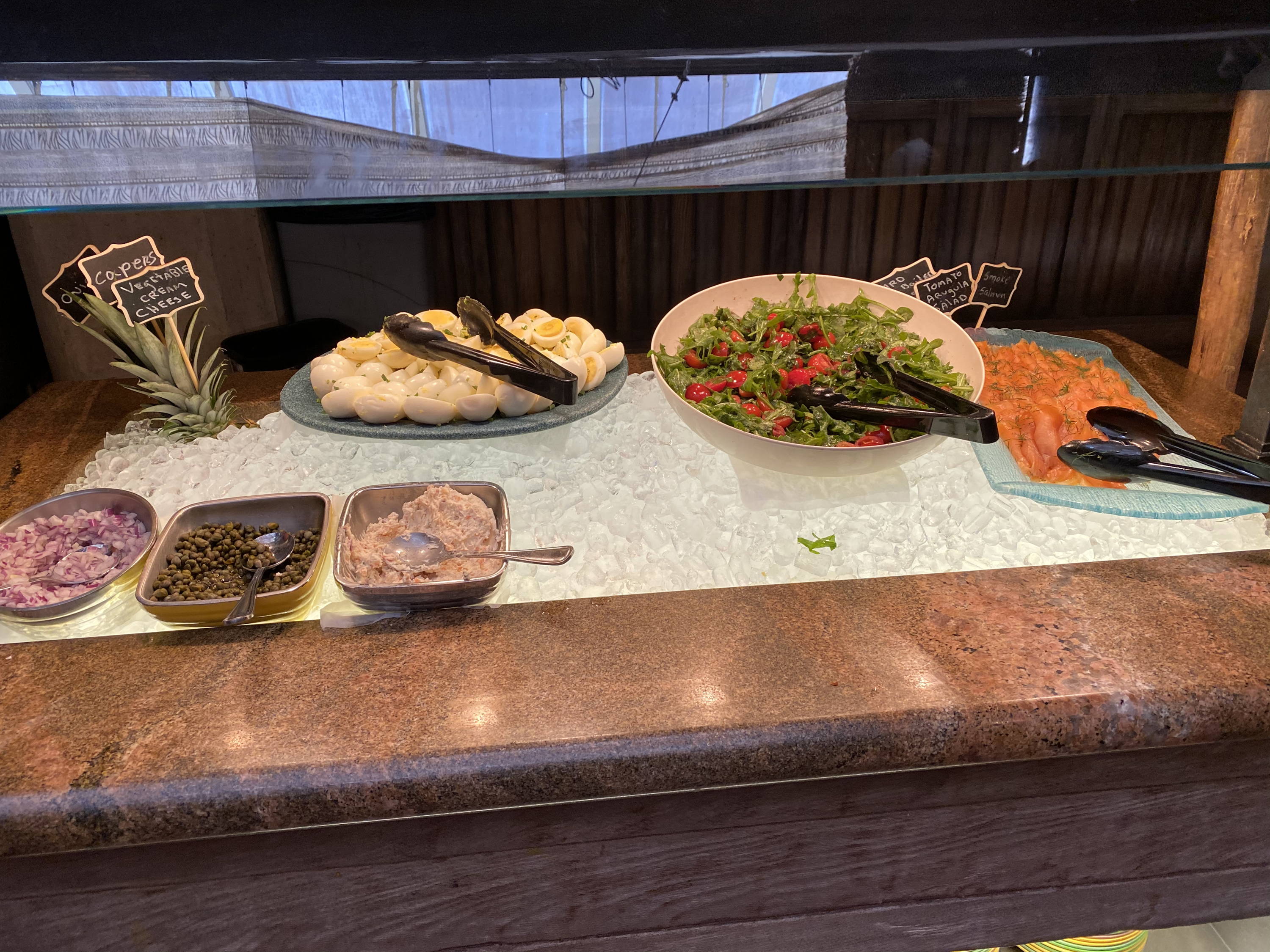 Plain Bagel, Cinnamon Raisin Bagel, Sesame Bagel, White or Wheat Bread, Granola, Whipped Butter, Brown Sugar, Orange Marmalade, Grape Jelly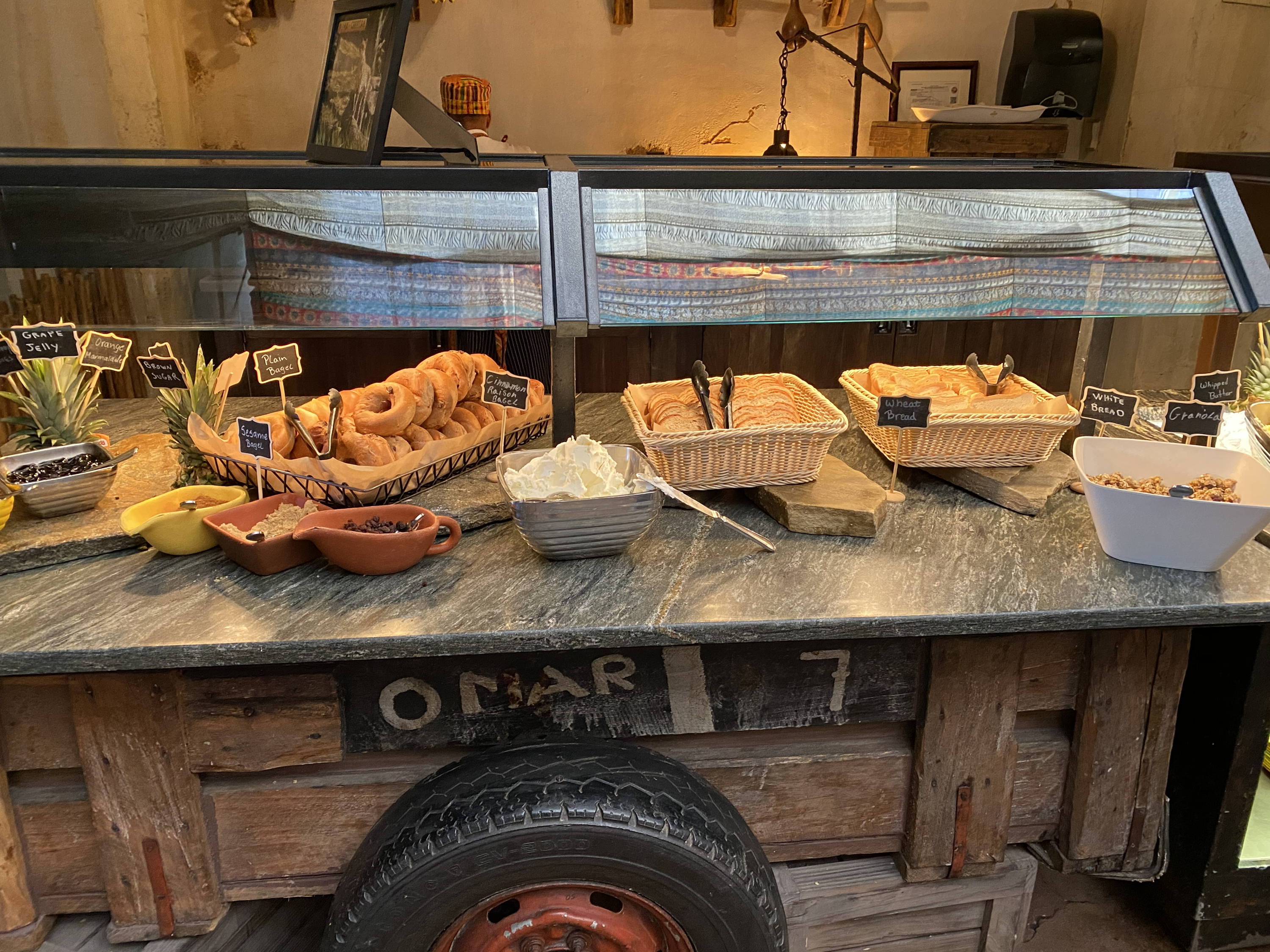 Dried Fruit Mix, Dried Cranberries, Plain Cream Cheese, Plain Yogurt, Cottage Cheese, Strawberry Yogurt, Honey
Mickey Waffles, Bacon, Plantain (GF), Scrambled Eggs (GF)
Cheese Omelette Ham Cheese Frittata, Roasted Potatoes, Bacon CheeseOmelet
Bacon, Tater Tots, Sausage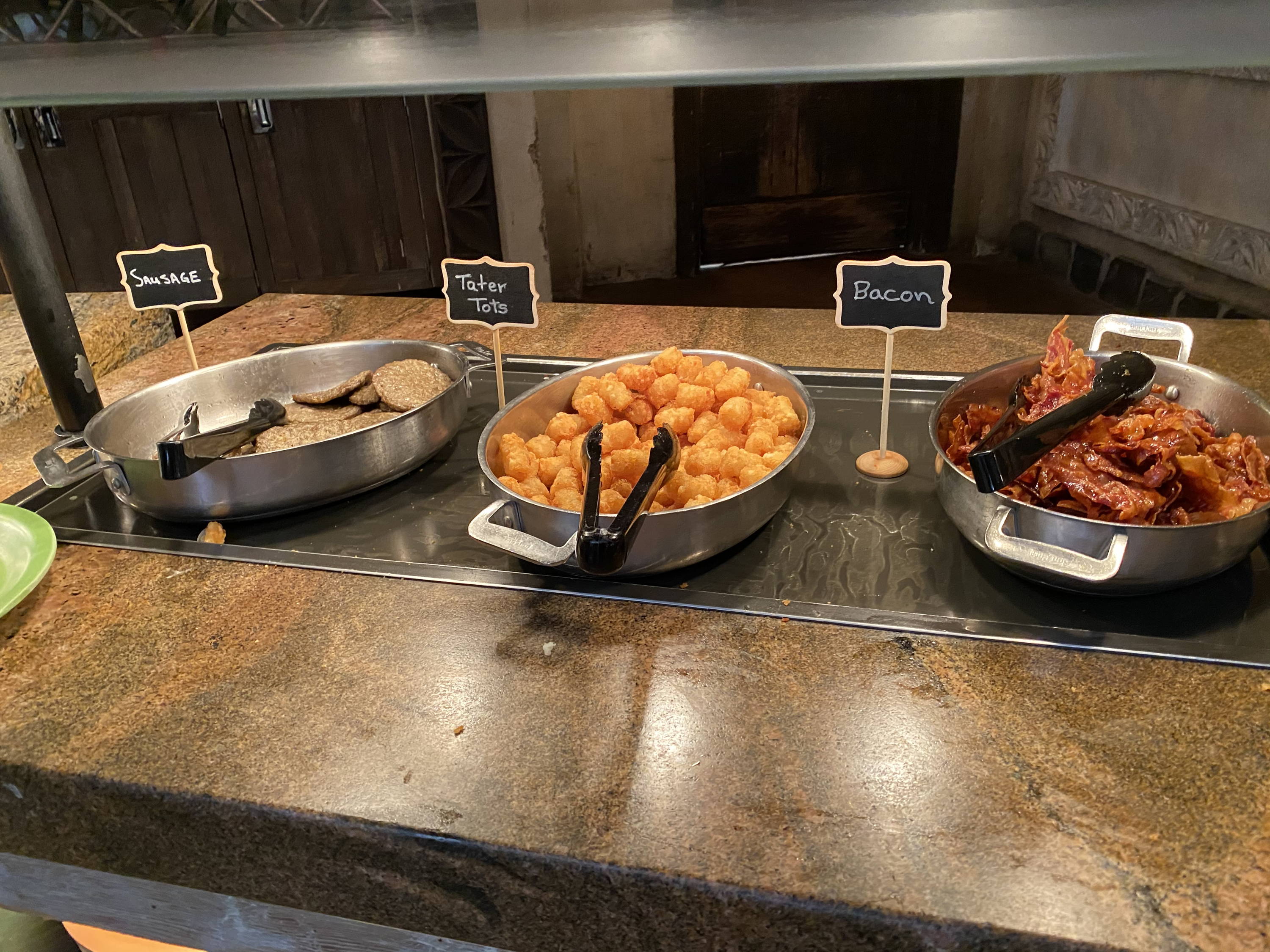 Mickey Waffles, Scrambled Eggs, Pancakes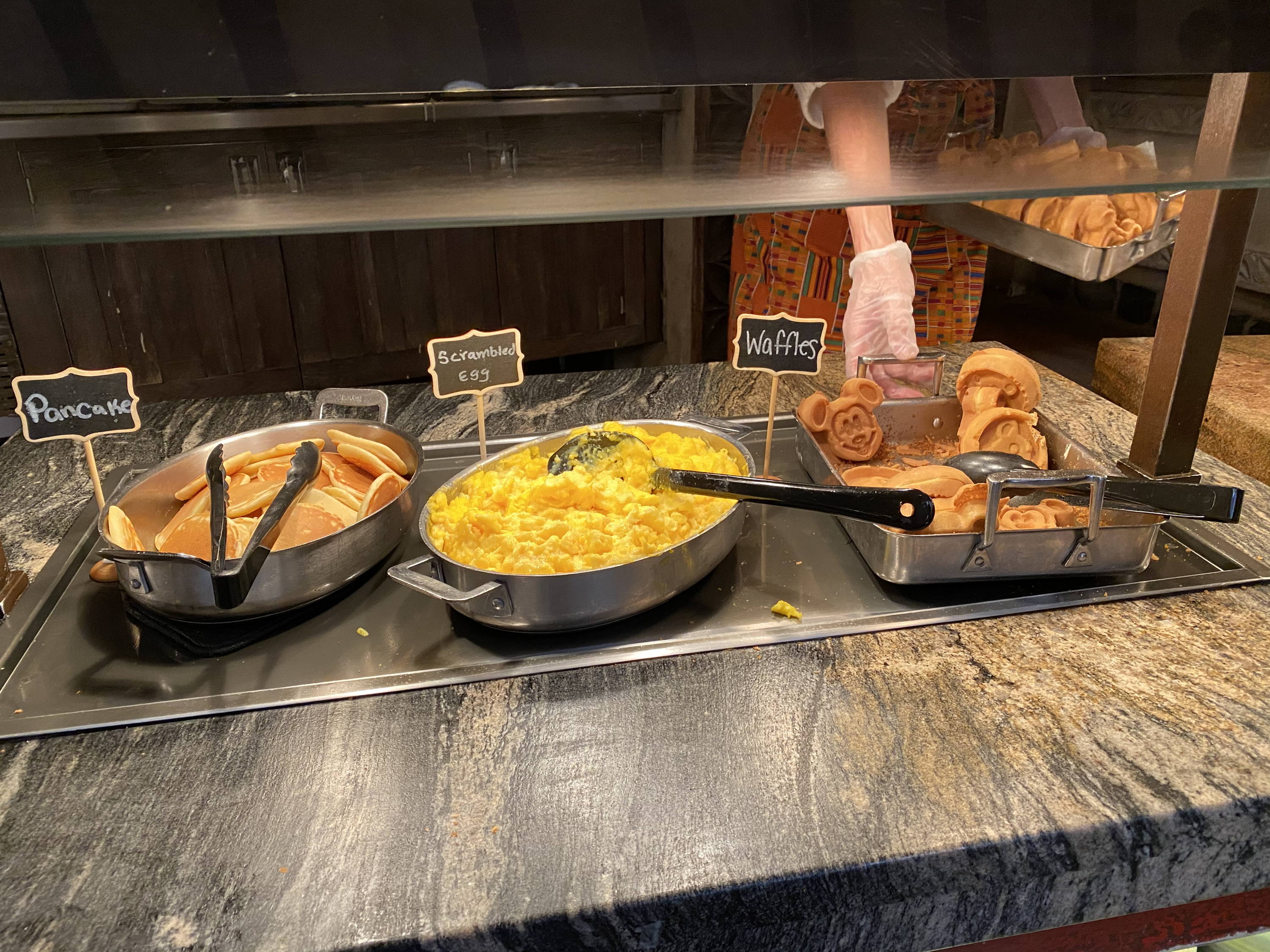 We stuck mostly with foods that are Tusker House "inspired" items. We strayed away from cereal and your typical Mickey Waffles with pancakes. Overall we were blown away by our meals. The Zebra Coffee Cake, Jalapeño Corn Bread Muffin, and Ham all made it to our plate and all impressed. The Curry Chicken was the overall winner and was probably worth the trip alone. The Beef Bobotie was also impressive and a highlight. We requested one (1) special gluten-free Mickey Waffle and they surprised us with three AND a blueberry muffin which was amazing. Coffee Cake is also the supreme breakfast pastry on property don't @ us. Overall we think this is probably the best character breakfast at Disney with the exception of Ravello at Four Seasons. The one downside was the atmosphere was extremely loud and constantly busy all around, however, this certainly wasn't enough to make this a skiable stop at Animal Kingdom!
If you liked this article make sure to check out our store here, and use LOSTBROSBLOG for 10% off your first order!