Remember that wildly imaginative and creative book series that used to be sold in the Disney Parks during all our childhoods "The Kingdom Keepers"? The series followed a group of five young friends who were selected to serve as holographic theme park guides, or Disney Hosts Interactive (DHI) (What?). When there's a glitch in the DHI technology (typical modern-day Disney), they get transported to various Disney theme parks each night, and submerged into the war against various Disney Villains called the Overtakers, led by Maleficent from Sleeping Beauty (Seriously, WHAT?). They're ultimately helped by a virtual version of an original Disney Imagineer named Wayne, who informs them that the only way to defeat Maleficent and the evil band of Overtakers is to find the first pen that Walt Disney ever owned, which will allow them to defeat Maleficent using the pen... I guess...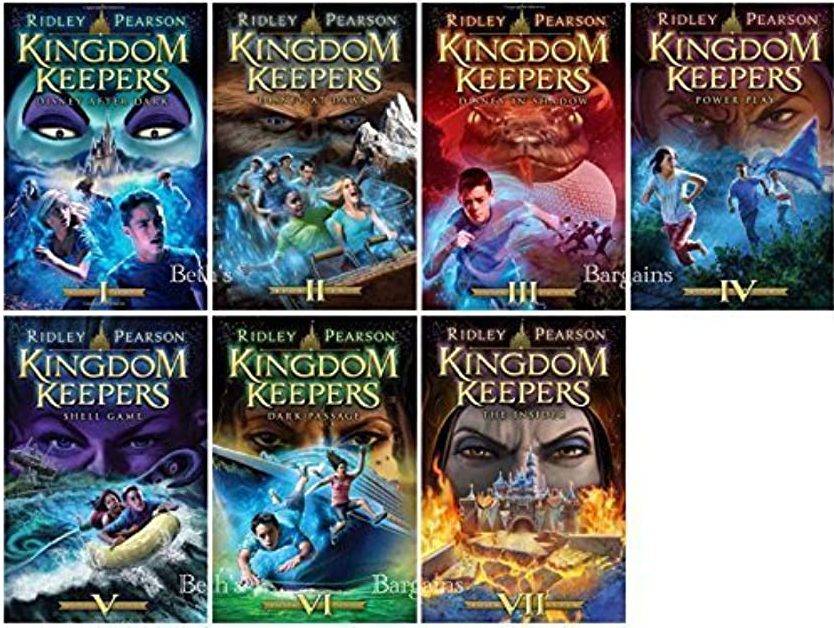 Each book in the seven-book series took place in a different Disney park. First the original 4 Walt Disney World parks, then it takes a weird turn to Typhoon Lagoon? Then the Disney Cruise Line?? and finally Disneyland. There's also a four-book sequel series called "The Return".
Earlier this month, Kevin Smith (of all people) told Attractions Magazine that there was a Kingdom Keepers spinoff TV show in the works to debut with Disney Plus, but was ultimately canned by new and incoming Disney Execs.
That was a blast to write 2 years ago. It was planned as one of the first shows to launch on what would become @disneyplus. Then a new exec was put in charge of the app and he killed KK. Said we used too much @Disney IP in one project (every character in the park comes to life). https://t.co/8izGTsg10H

— KevinSmith (@ThatKevinSmith) April 5, 2020
Kevin went on to defend this executive decision because those same execs ultimately were responsible for hit shows The Mandolorian and Upcoming Disney Plus Marvel titles.
Kevin then took to Facebook to tell the full story about the now-defunct Kingdom Keepers show.
Fast forward a few weeks and we now have even more Kingdom Keepers news. While there's still no sign of a show being produced, we did hear from the book author Ridley Pearson about the future of the series. Ridley took to Twitter this morning to announce that he's re-writing the book series to better reflect the current state of the parks, with the first three books being released in the "coming months".
Sam: Disney Books asked me to update and rewrite the ENTIRE set of Kingdom Keepers books to reflect the current parks. The first, KK 1-3, will be released in the coming months. Because of that, Kingdom Keepers: Inheritance has been moved to March 2021. #kingdomkeepers https://t.co/cur1VDBVTb

— Ridley Pearson (@RidleyPearson) April 14, 2020
We have to give Ridley credit here, we can only imagine how difficult it must be to write a fictional book about the current state of Epcot.
While the books are starting to get out of date (they often referenced VMK and other Disney attractions that no longer exist), we really can't think of any good reason to re-write them if not for a promising future for the franchise. Could we ultimately see a spinoff show of the series in the future?
Ridley also mentions that there will be a continuation of the series called "Kingdom Keepers: Inheritance" which will feature a new set of kids. He says that because of the re-writing of the original books, the new series will be pushed back to March 2021.
I have to admit that I'd be lying if I said I saw this one coming. We hadn't heard anything of these books or this series since the final book was released in 2014. Now in a matter of a few weeks, we've learned so much new information about the future of the series and frankly, it's pretty exciting.
You can read all about the original Kingdom Keepers books and buy the series here.