Steam has rapidly become the world's go-to PC video game marketplace. with a library of over 30,000 PC games, there's something for everyone. For us Disney enthusiasts, simply searching the word "Disney" will bring up a library of over 100 classic Disney video games, many under just $20.
The downside to Steam is that all of their video games are made for PC only, which can take up a lot of storage on your computer and cause the game itself to run slow if you don't have a strong enough graphics card. Luckily, since most of the Disney games on Steam were made in the '90s and early 2000s, they don't require much power or graphics anyway. Another thing I've always hated about PC gaming is playing with a keyboard and mouse. Luckily, Steam offers a controller that is compatible with all games offered on the service, even ones designed without controller support in mind. The Steam controller also lets you play your entire collection of Steam games on your TV, which could be beneficial to those of us with small laptops.
Let's dive into some of the highlights that Steam offers as far as classic Disney gaming goes (you can click any of the titles to head to the Steam page for that game).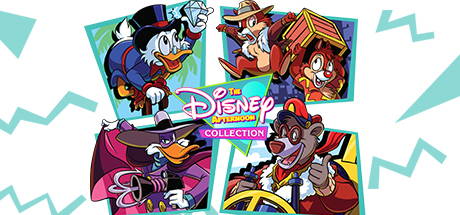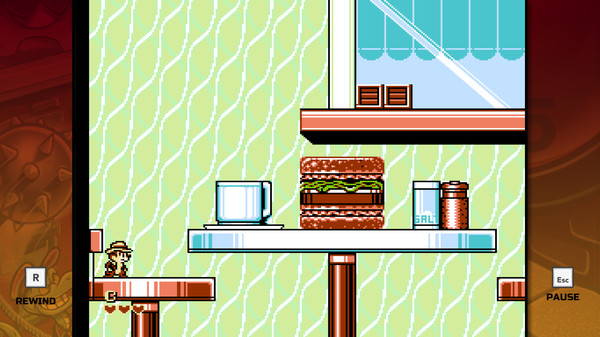 Starring a cast of beloved Disney characters, The Disney Afternoon Collection takes you back to a golden era of gaming and afternoons filled with adventure. All six classic games feature new and improved visuals and include filtering options that replicate a retro look and feel. All six classic games feature new and improved visuals and include filtering options that replicate a retro look and feel.
The collection includes the following six games:
1. Chip 'n Dale Rescue Rangers
2. Chip 'n Dale Rescue Rangers 2
3. DuckTales
4. DuckTales 2
5. Darkwing Duck
6. TaleSpin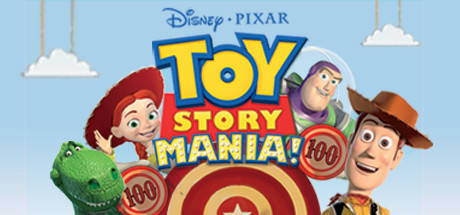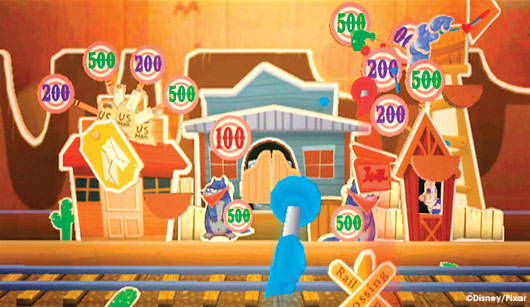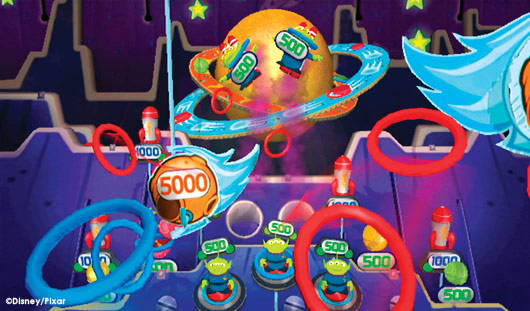 Inspired by the Disney/Pixar feature film, Toy Story and the 4D Toy Story Mania attraction at Disneyland Resort and Walt Disney World Resort, Toy Story Mania! is now available for PC. In addition to galleries adapted from the attraction, the game includes new and original galleries and a series of mini games, all hosted by beloved characters from the movies. The thematically-connected levels are designed for up to four players of all ages with competitive and co-operative multiplayer options. 'Toy Story Mania!' game logo Toy Story Mania! also includes bonus 3D features, transforming the game experience with eye-popping visuals. Join all the classic Toy Story characters in Toy Story Mania! as Woody, Buzz and the gang stage their own zany, fun-filled carnival. Celebrate the joy of play with family and friends of all ages and face off in the ultimate living room showdown.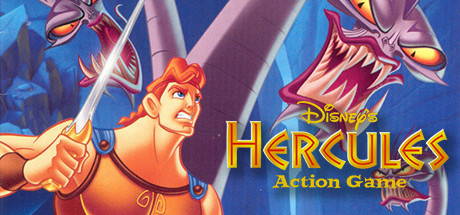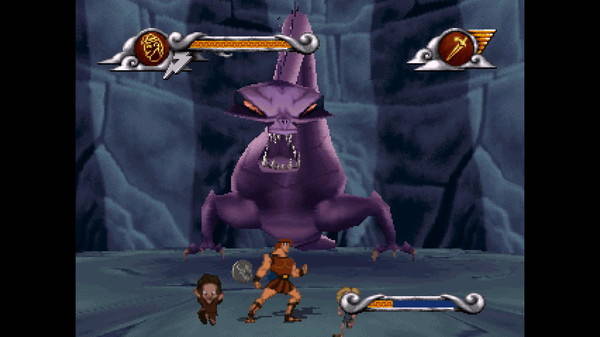 Become a true hero in a battle of mythic proportions. You're not just along for the ride, you are Hercules. So jump in the hero seat and get ready to battle your way through three ancient worlds, ten challenging stages, and a hoard of mythological monsters. Defend Thebes from the evil Centaurs and Harpies! Fight off the menacing Titans on Mt. Olympus! Defeat the multi-headed Hydra and send a hot-headed Hades back where he belongs. Hey, it's all in a day's work when you're trying to earn your place among the gods.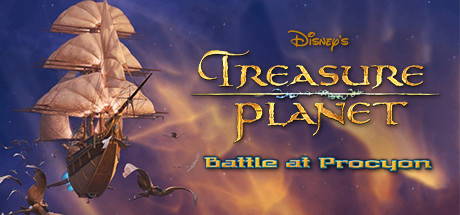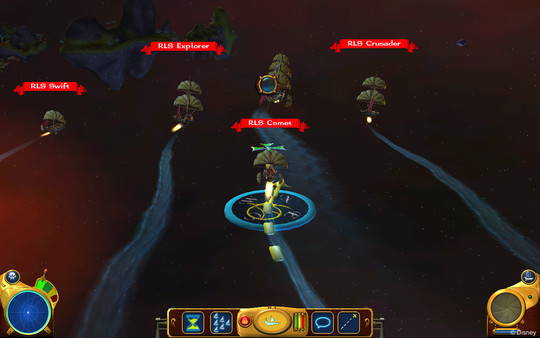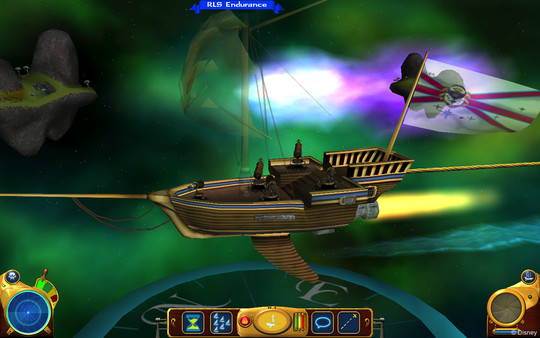 Disney's Treasure Planet: Battle at Procyon is a 3D RTS game focusing on space combat. In the main campaign's story-driven missions, you begin play as Jim Hawkins, a cadet in the Royal Navy's fight against pirates and the deadly Procyon Fleet, with an eye toward eventual promotion to fleet commander. Skirmish and multiplayer modes allow the choice of playing as all three factions.

Successfully completed missions result in ship and fleet enhancements, more experienced crews, and upgraded weapons. Royal Navy Fleet weapons are only slightly inferior to the reworked weapons of the Procyon Fleet but are sturdier and less vulnerable. Ships for the Royal Navy range from torpedo boats and war sloops to escorts, frigates, and the impressive StarHammer, while pirates man sloops, gunboats, schooners, assault cutters, and more, including several unique designs like the carrack and barque. The Procyon Fleet is built for speed and maneuverability, geared for fast hit-and-run attacks, and as the game progresses, news of a mysterious Ironclad Fleet surfaces as well.

Ship designs in Battle at Procyon are fashioned after the seafaring ships from the golden age of sail, with solar winds filling the sails and rigging. Arsenals reflect futuristic models of light, medium, and heavy weapons such as laserball and plasma cannons, beam weapons, Gatling guns, harpoons, fire and net launchers, gravity waves, torpedoes, mortars, and more. Other features include multiple waypoint settings, star maps, panic fire, secondary ship control, docking, repairing, towing, grappling, and boarding actions.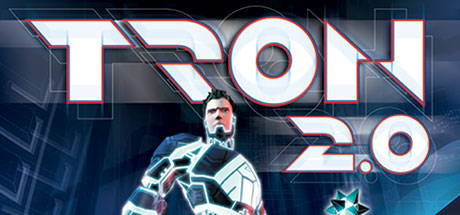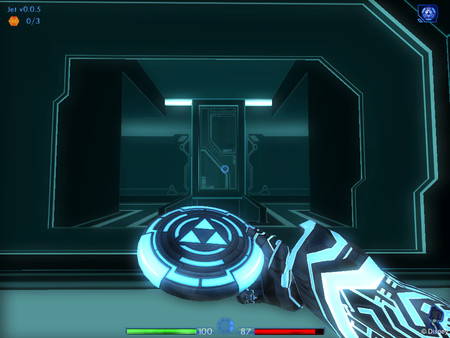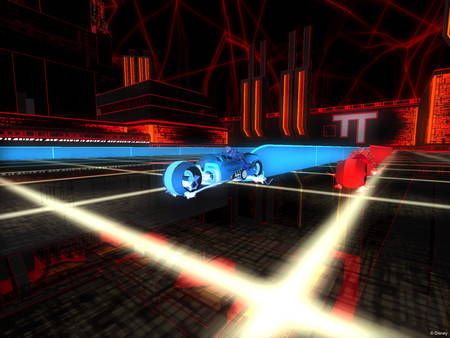 Alan Bradley has finally perfected the technology to digitize people, which allows humans to enter the internal world of a computer. His program, "Ma3a," has AI sophisticated enough to store the entire gene code of a person and the mathematical equations necessary to transfer people back and forth between the physical and digital world.

However, fCon -- Future Control Industries -- has learned of Alan's research and is moving to take over the company. When Alan disappears mysteriously, finding him is up to Jet, his son. Jet uses his father's technology to enter the computer world and, while investigating his father's disappearance, discovers a sinister plot.

Four "primitive" weapons -- disk, rod, ball, and mesh -- are encountered in the computer world, though the disk is the only weapon that can be used both offensively and defensively. Jet will also ride light-cycles, both the classic cycle from the 1982 film and a new "experimental" update from designer Syd Mead (also responsible for the original light-cycle design).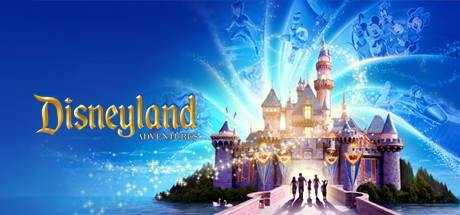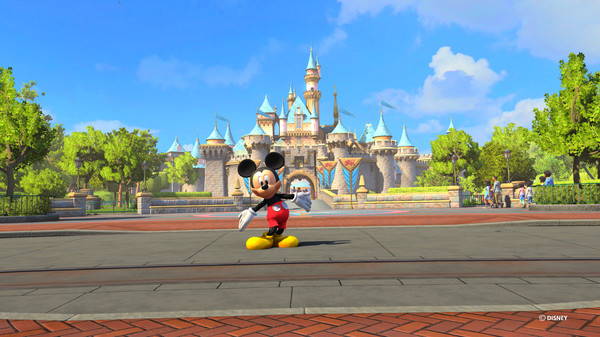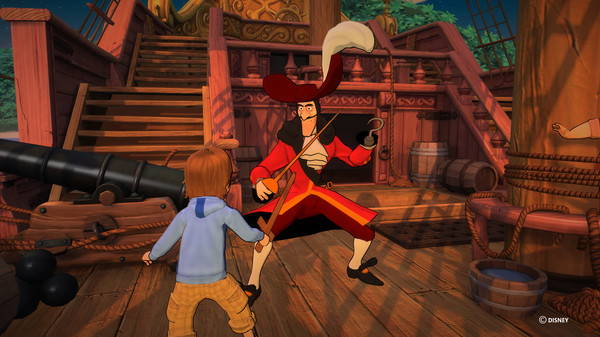 Experience the magic of Disneyland like never before! Take a journey where stories come to life and dreams come true, right in your living room! Explore Disneyland® park — from Main Street U.S.A. to Critter Country — join Peter Pan to battle Captain Hook, high-five Mickey Mouse or hug Snow White.

Disneyland Adventures allows children, families and Disney fans of all ages to explore Disneyland park, step into adventures based on attractions, engage in challenging quests, and interact with beloved Disney characters.

Features:
• Create Memories - Whether it's your first time or hundredth time exploring Disneyland, relive your fondest memories or embark on new adventures
• Discover Disneyland park - Whether you want to go on an adventure in your favorite attraction or explore the entire park
• Enjoy 18 iconic attractions - Fly with Peter Pan and defeat Captain Hook in Peter Pan's Flight and ski the exhilarating slopes of the Matterhorn
• Meet the Characters - Share magical moments with your favorite Disney characters - hug your favorite princess, collect autographs and accept quests
• Collect and Unlock - Collect Disney-themed items and rewards as you make your way through the Park to discover locations and game experiences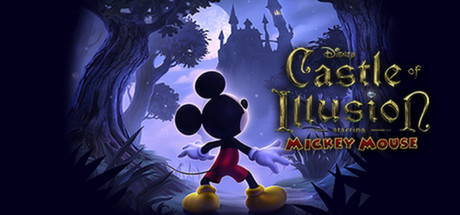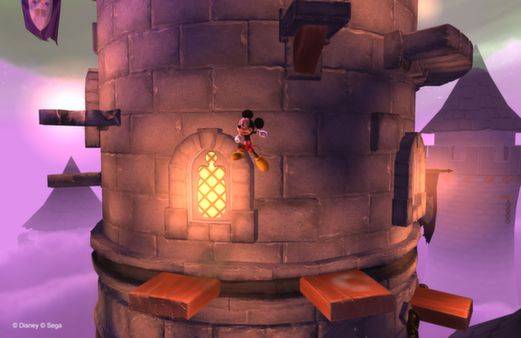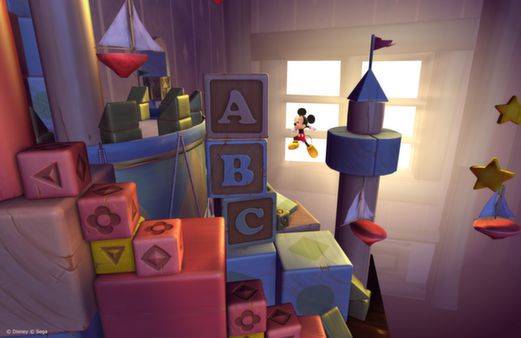 Mickey Mouse returns to star in Castle of Illusion, a fantastical reimagining of the Sega Genesis classic. With all-new HD graphics and gameplay, Castle of Illusion brings Mickey and his world to life in this magical Disney adventure! When the evil witch Mizrabel kidnaps Minnie, it's up to Mickey to brave the dangers of the Castle of Illusion to rescue Minnie. Gather your courage and traverse enchanted forests, take on hordes of rebellious toys and navigate mazes of living books. Play as Mickey and save Minnie from Mizrabel's evil clutches!

Features:
- Play as Mickey Mouse in this reimagining of the classic Sega Genesis.
- Experience a world of wonder, brought to life with all-new graphics and magical adventures.
- Journey across five magical worlds filled with Mizrabel's powerful minions.
- Complete hidden challenges to customize Mickey with classic costumes!
---
With over 100 Disney games in the marketplace, there's something for everyone. Can't decide? They even offer a Disney Games Mega Pack with every Disney game Steam offers for $279.78, if that's the route you wanna go with that.
Let us know what you're picking up first in the comments below!