MagicBands are a must when it comes to Walt Disney World vacation essentials. From park admission to FastPass+ access, PhotoPass, and cardless payment, this stylish band can do so much for you throughout your Disney day. The first version of MagicBands launched in 2013 in a few color options, and by 2016 the new and improved MagicBand 2 made its way on the scene. With the new, sleek shape of this updated MagicBand come new designs, colors, and capabilities with more options created every month! Today we're sharing some of the best MagicBands ever released by Disney.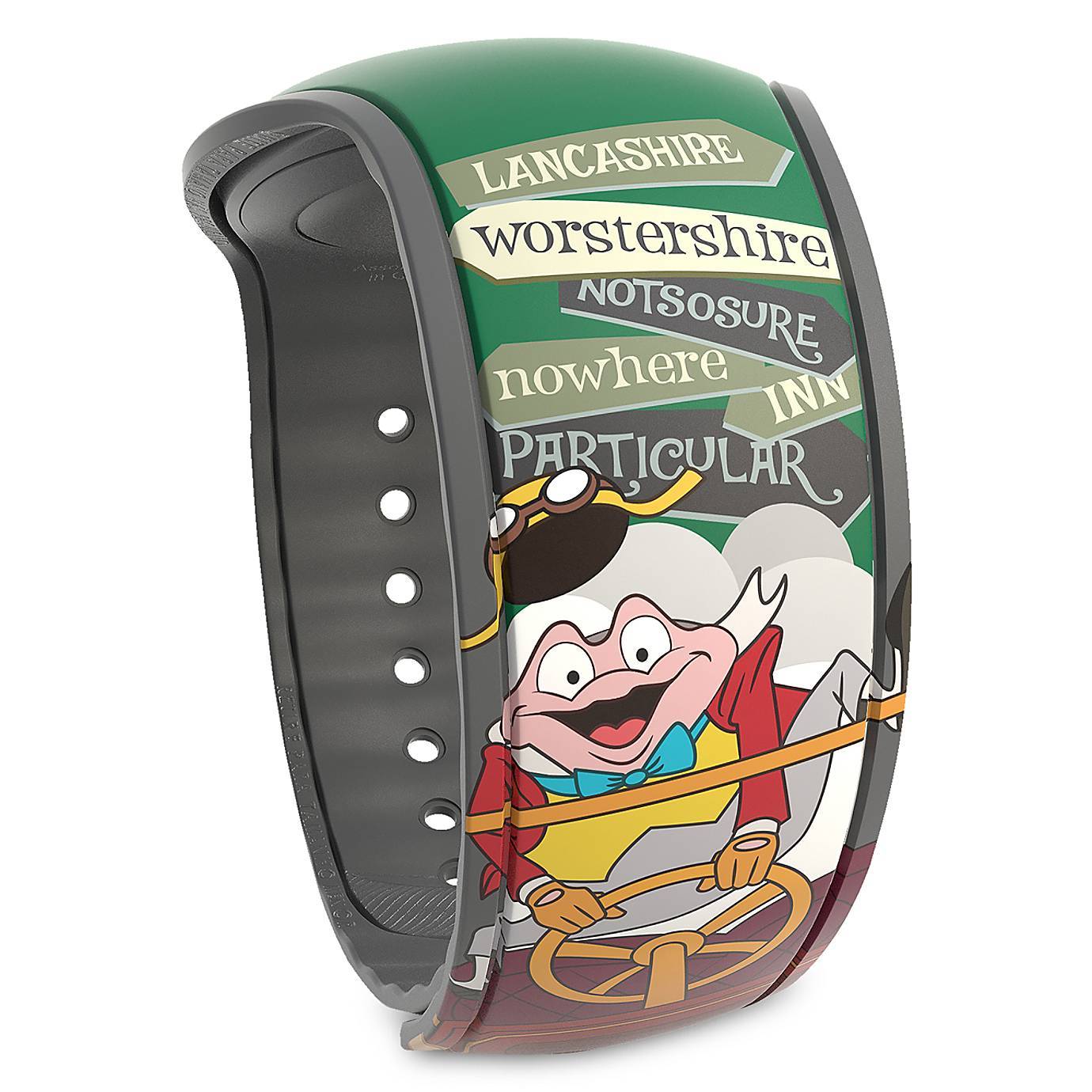 This MagicBand pays tribute to an attraction of Magic Kingdom's past, Mr. Toad's Wild Ride. Although the iconic Fantasyland attraction has been gone for more than two decades, Disney fans interested in taking a trip down memory lane can still find Mr. Toad's Wild Ride in Disneyland! If you aren't able to make your way over to Anaheim anytime soon, sporting this Mr. Toad MagicBand on your next Disney vacation should surely hold you over.
2020 Epcot Flower & Garden AP Limited Edition MagicBand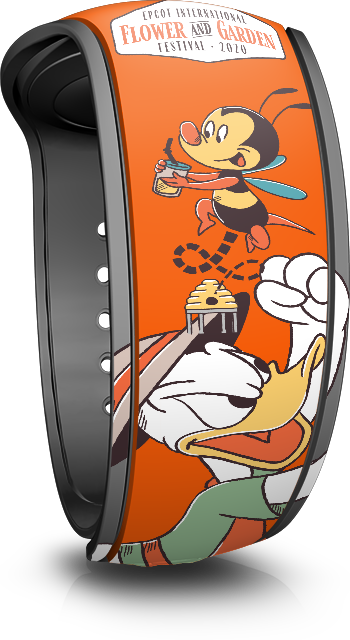 Epcot is home to four different festivals throughout the year, and with each festival comes new limited-edition merchandise for Disney lovers to collect. MagicBands are always included in the merchandise lineup and they never disappoint! This Epcot Flower & Garden Festival Magicband for the 2020 festival season was an Annual Passholder exclusive that featured Spike the Bee. It also has a surprise effect when it's used on touchpoints in the parks, a buzzing bee sound effect and a yellow ring circling left and right. In the past, other festival MagicBands have featured custom colors at touchpoints, sound effects, and even special scents!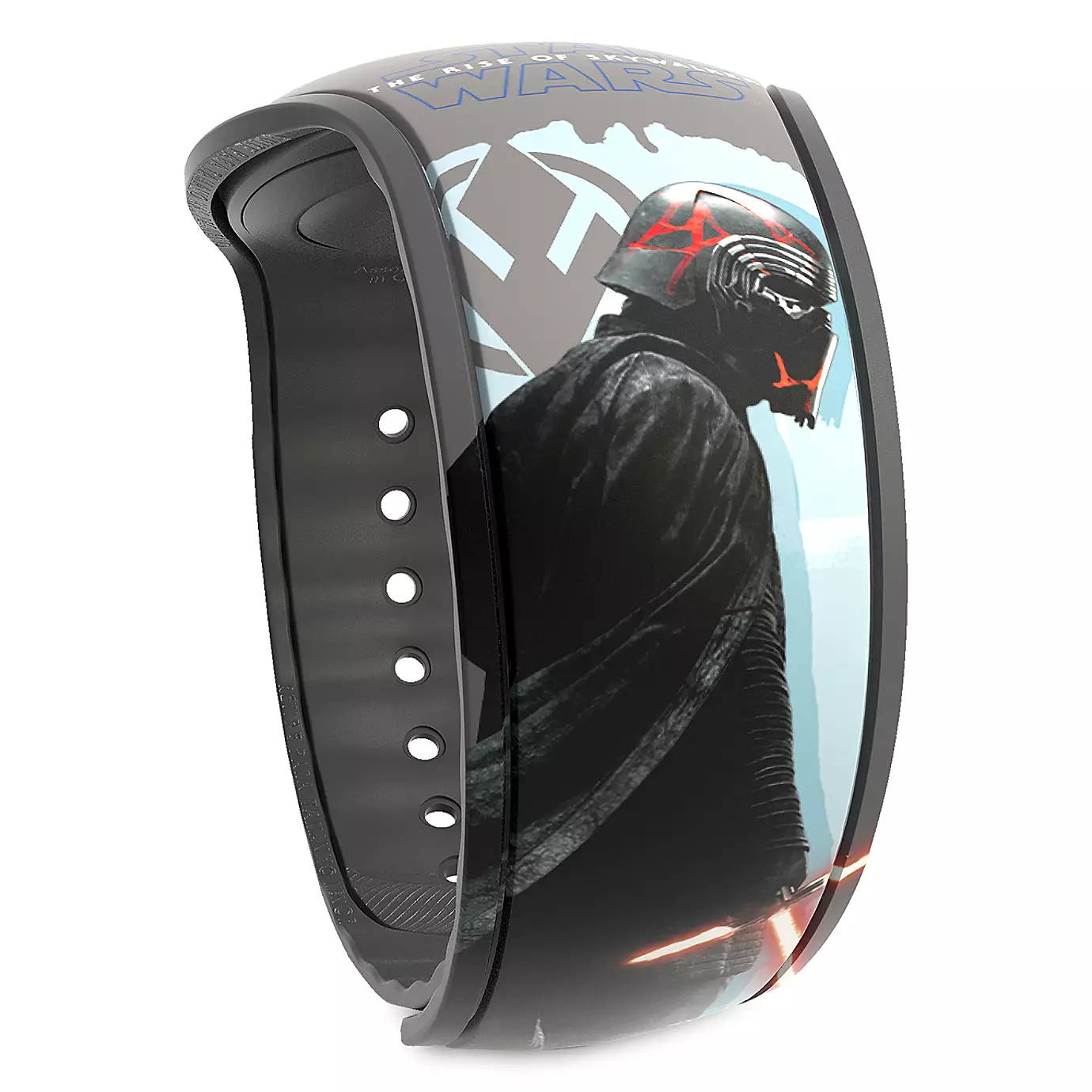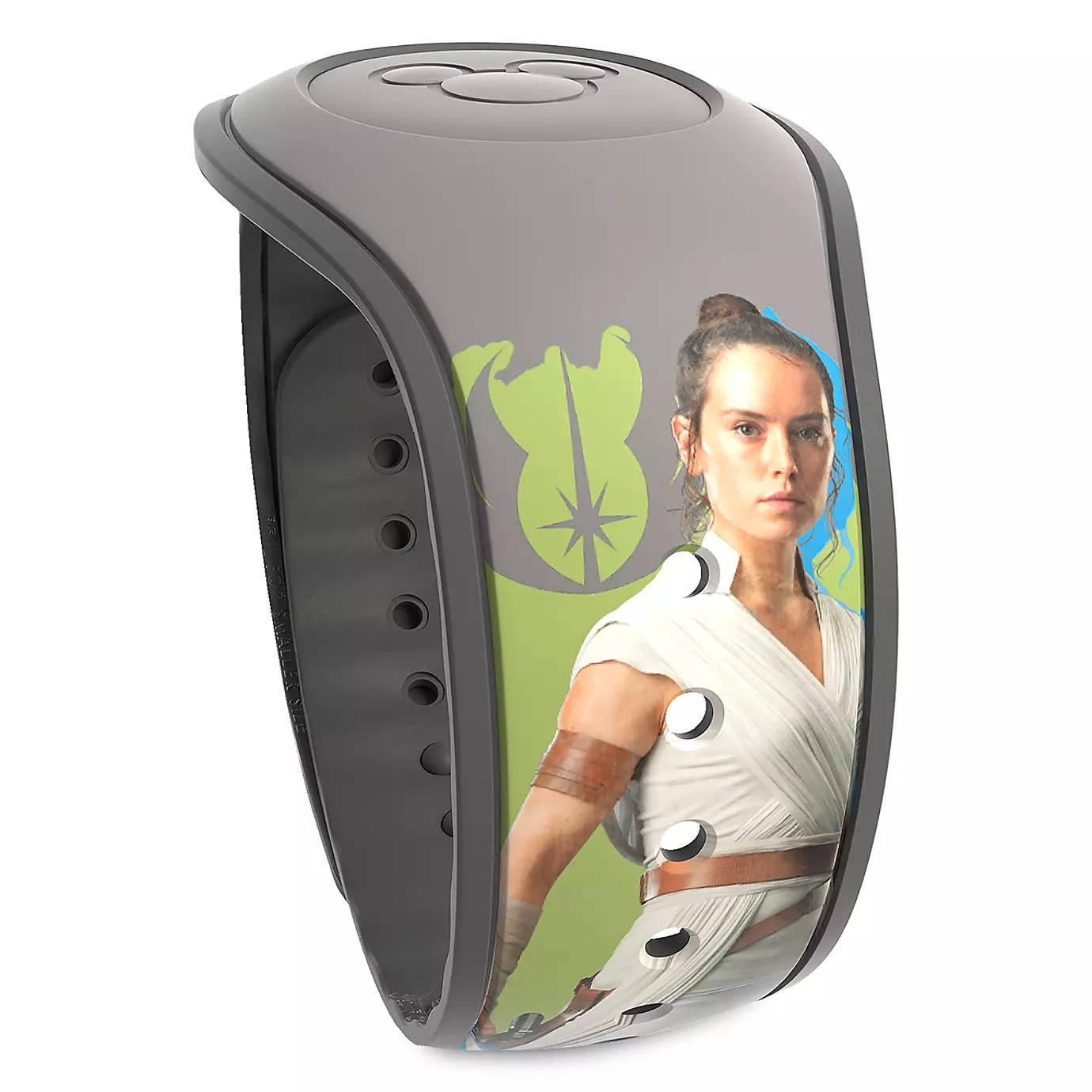 To mark the end of the Star Wars saga on the big screen, Disney sold a limited release MagicBand that hit the parks on December 20, 2019. There were only 3500 created and it came in a special limited edition box. Both Kylo Ren and Rey appear on the band, along with their lightsabers.
Magic Kingdom 45th Anniversary – Enchanted Tiki Room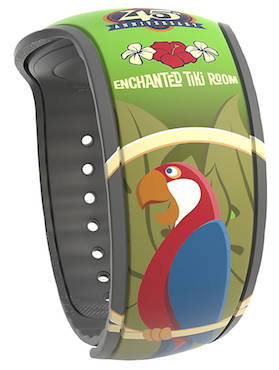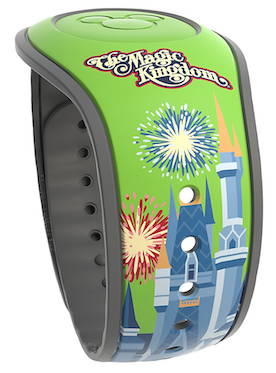 In honor of Magic Kingdom's 45 anniversary, a selection of limited edition MagicBands themed to iconic Magic Kingdom attractions were released! No anniversary celebration would truly be complete without a design inspired by Walt Disney's Enchanted Tiki Room, and the MagicBand was fun, colorful, and tropical - just like the Adventureland attraction. One side of the green MagicBand features Cinderella Castle, while the other features Jose from the show! As for surprise effects, the MagicBand makes park touchpoints turn rainbow colors, and the touchpoint also sings a quick segment from the attraction's theme song.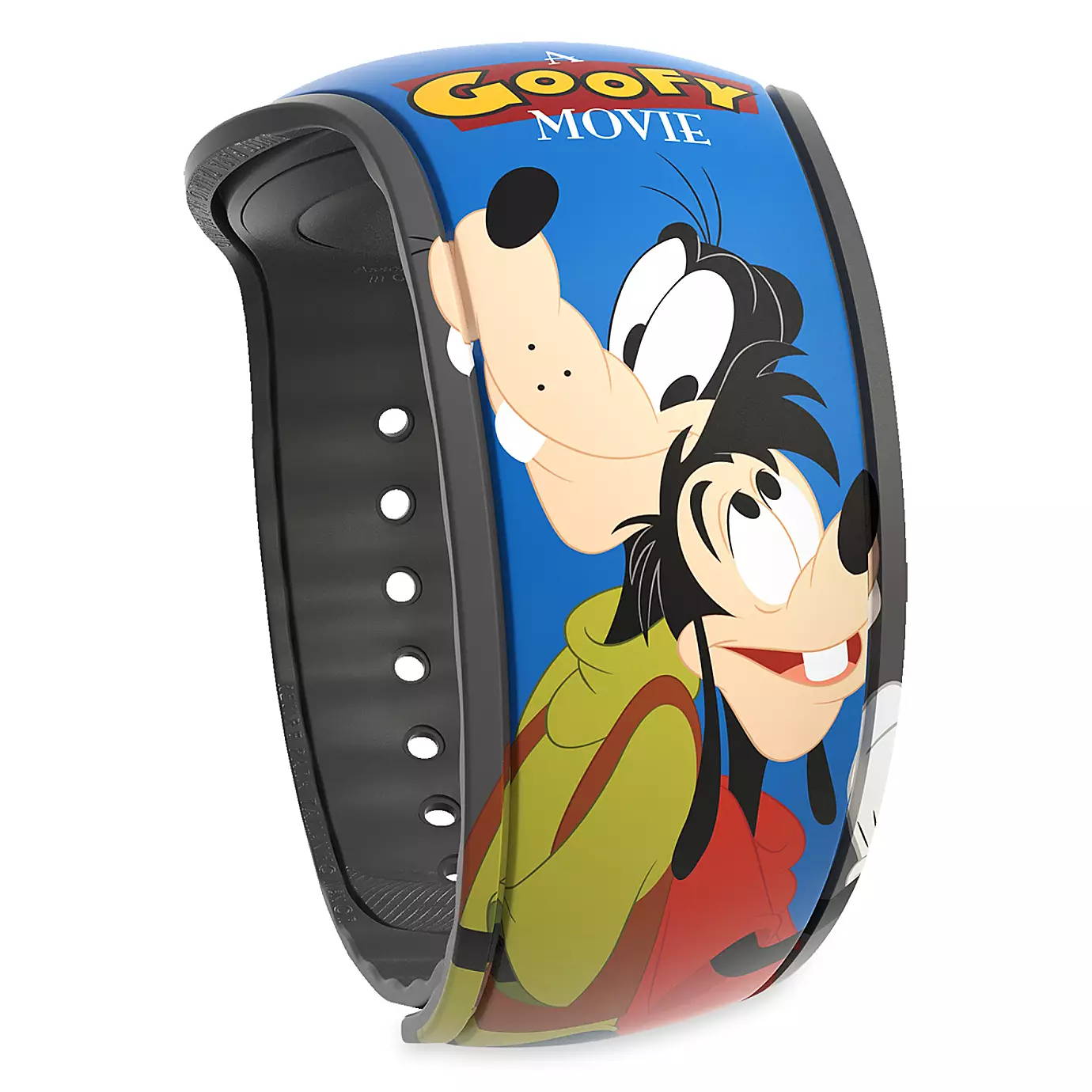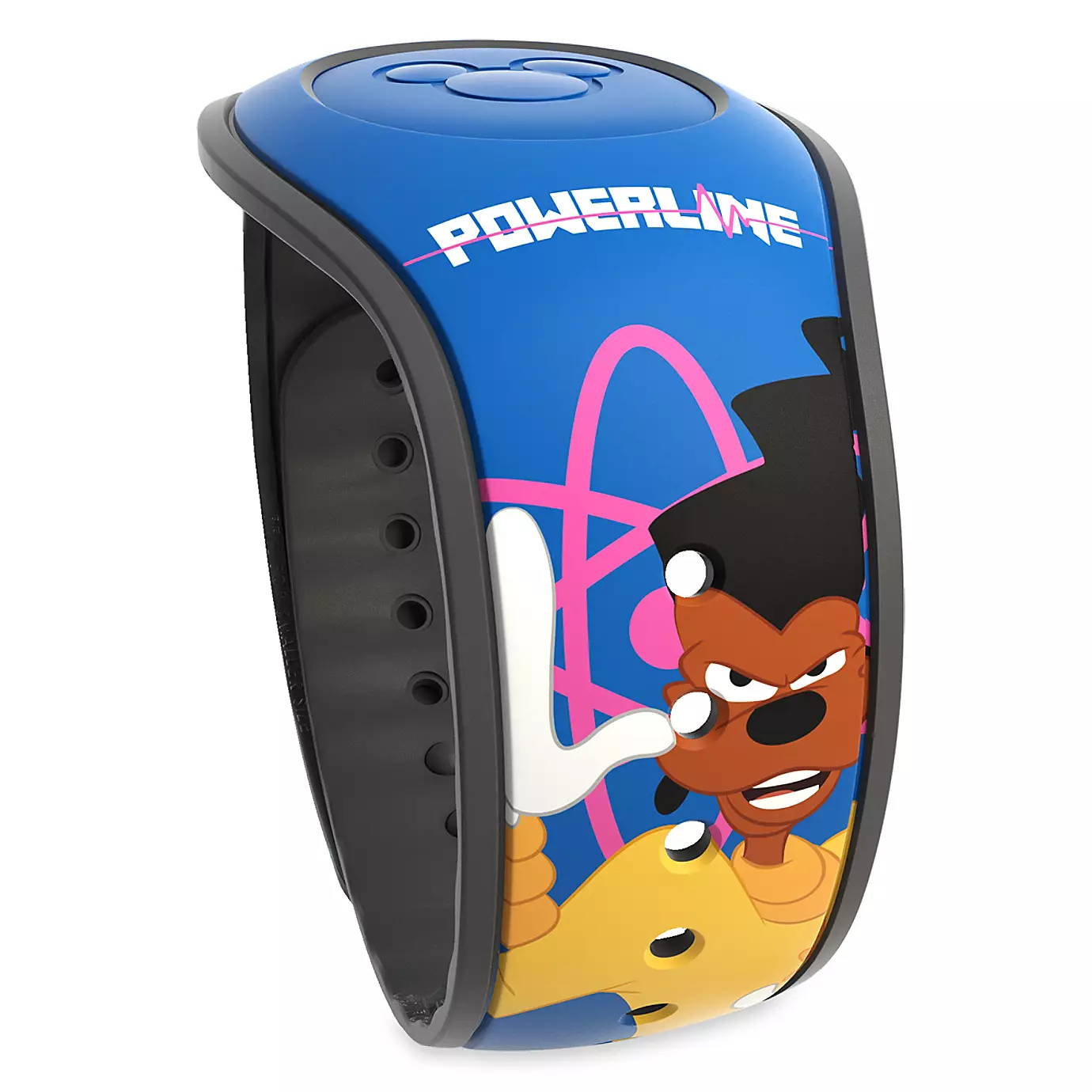 Any Powerline fans out there? If so, this is the perfect MagicBand for you! Get ready to stand out on your next Disney vacation with this fun, throwback MagicBand design. One side of MagicBand features Max and Goofy, while the other side features Powerline! As A Goofy Movie celebrates 25 years since its release, you can too by sporting it at Walt Disney World.
Animal Kingdom 20thAnniversary MagicBand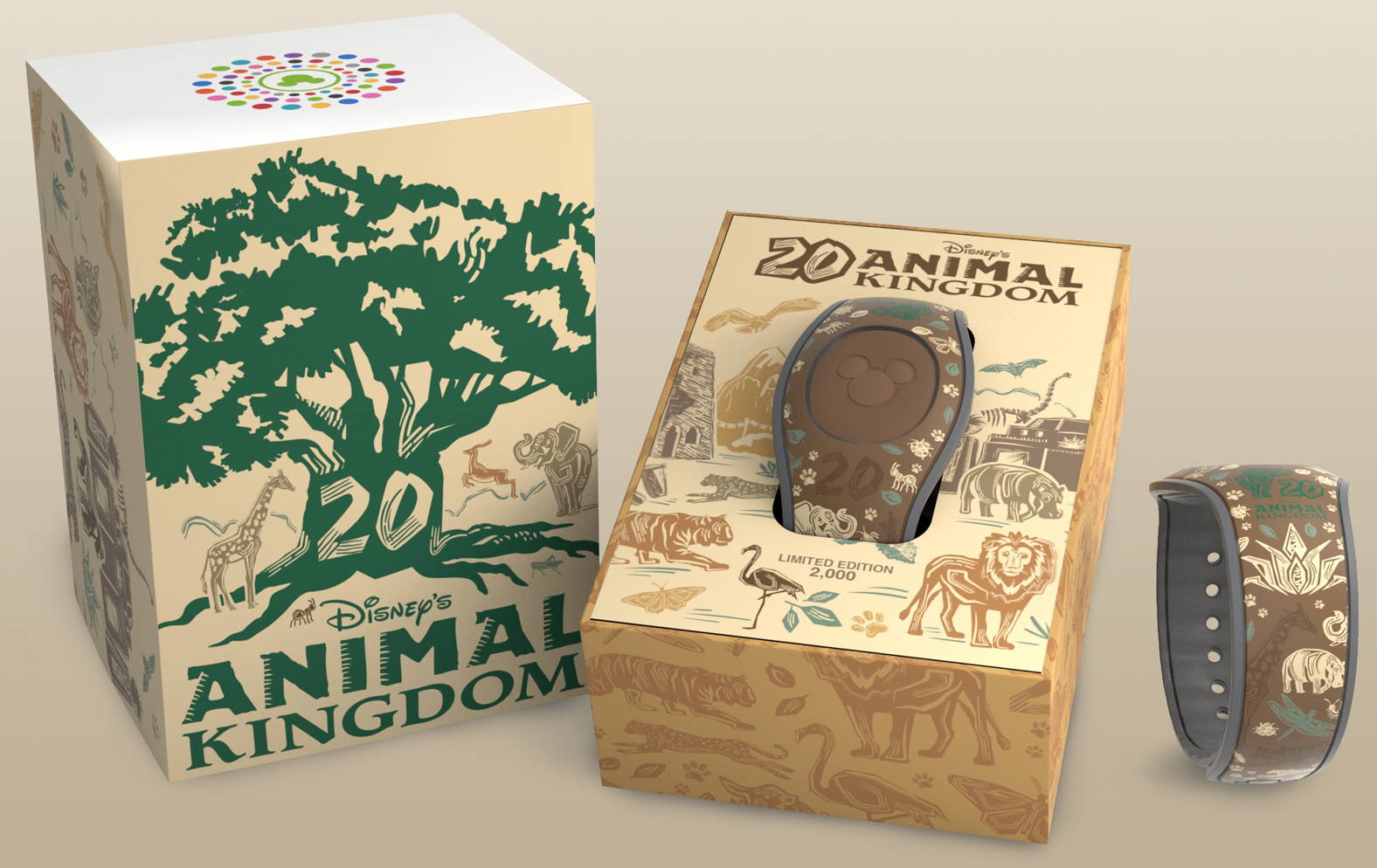 Much like Walt Disney World's many events and festivals, a theme park milestone always brings new limited-edition merchandise to commemorate the occasion. In 2018, Disney's Animal Kingdom celebrated 20 years on Earth Day, and a wild new MagicBand was introduced! The brown MagicBand features all sorts of animals that can be found inside the park, and when it comes to touchpoints at Disney's Animal Kingdom there's a surprise effect of animal sounds. This effect is only linked with Disney's Animal Kingdom touchpoints, which makes for an even more exciting park experience.
Pandora: The World of Avatar - Nighttime Magicband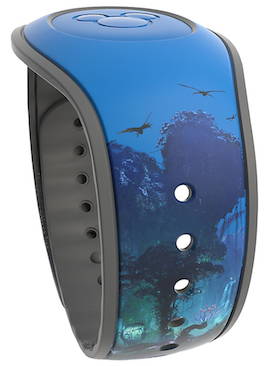 There's only one place in the world that you can visit Pandora, and that's Disney's Animal Kingdom. This land is like nothing you've ever experienced, so it's no surprise that there's a collection of MagicBands inspired by its beauty. One that stands out is the Nighttime Pandora MagicBand, which features nighttime scenes of the World of Avatar. This deep blue MagicBand also has surprise effects exclusively at Disney's Animal Kingdom touchpoints, like the sound of Viper Wolf and lighting up pink and green.
Disney Skyliner Grand Opening MagicBand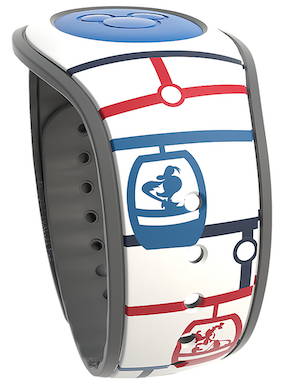 Last fall, Walt Disney World launched its newest mode of transportation, the Disney Skyliner. Guests can enjoy new and exciting views from their gondola as they travel to and from Epcot, Disney's Hollywood Studios, and a few Disney Resorts! To celebrate the opening of the Disney Skyliner, Disney released a special MagicBand featuring the Fab Five in gondolas and the new logo. The band is white, while the touchpoint on the band is blue. If you're staying on the Disney Skyliner route for your next Disney vacation, this could be the perfect way to commemorate your trip.
Epcot 35th - Figment White Magicband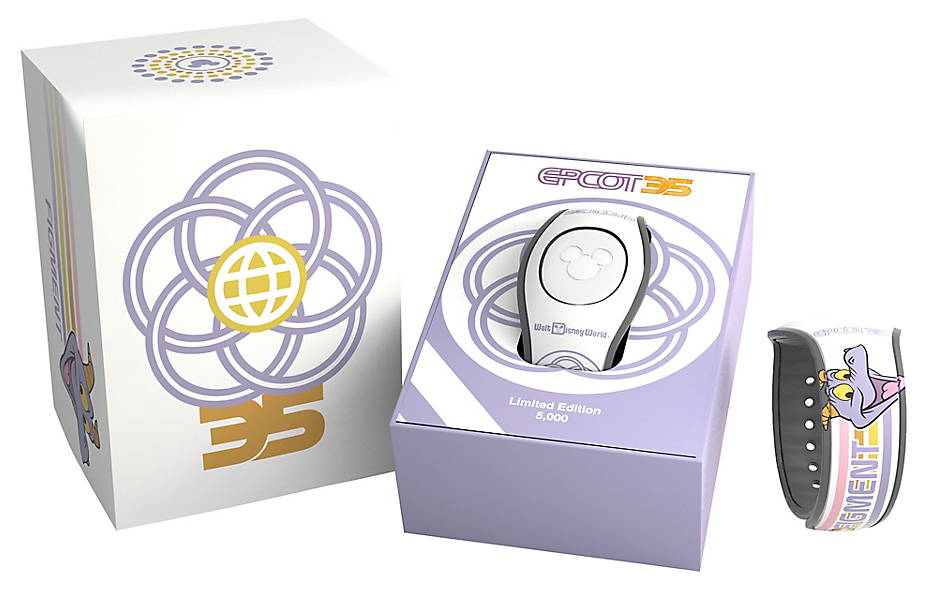 Epcot has been home to Figment since the very beginning. With the opening of Walt Disney World's second theme park came a new park mascot, and his name was Figment! For this reason, it's always special to find Epcot merchandise featuring the iconic purple dragon. From Epcot's recent 35th anniversary celebration to various festivals throughout the year, Figment has made his mark on merchandise - especially MagicBands. For Epcot's 35th, a vintage-inspired MagicBand featuring Figment was released and even featured special effects at Epcot's many MagicBand touchpoints!
As you can see, Walt Disney World MagicBands have come a long way since their start back in 2013. In addition to limited edition MagicBands and classic solid colored MagicBands, Walt Disney World now offers customizable options for guests to purchase before they arrive! With new films, attractions, and events happening throughout each year, it's safe to say that there will always be a new MagicBand worth collecting. Which character or attraction would you like to see inspire a new MagicBand design?