"The Disney Monorail: Imagineering a Highway in the Sky" Book Releasing September 1st, 2020
Here at the Lost Bros, we LIVE for the incredible coffee table books that Disney releases. An all-new addition to the lineup, "The Disney Monorail: Imagineering a Highway in the Sky" by Jeff Kurtti, Vanessa Hunt, and Paul Wolski has been unveiled and will be released September 1st 2020!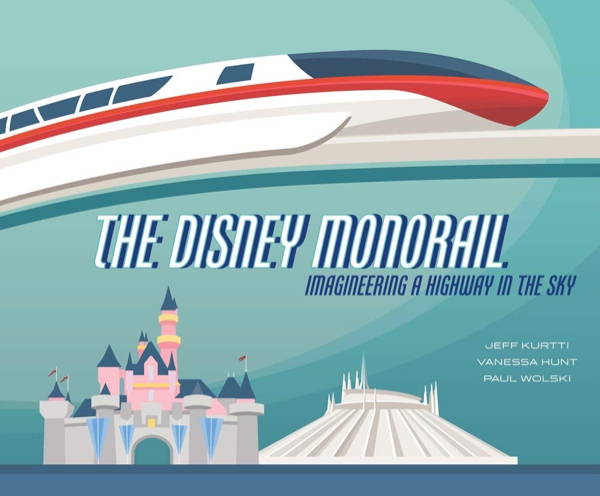 The book is now available for pre-order on Amazon and Barnes and Noble. The book retails for $40 upon release. However, if you pre-order it now, you can snag it for just $32.99 on either site. The book will also be available around Disney properties after its September 1st release.
All aboard a lavish visual celebration of one of Disney's most iconic and beloved creations: the Disney Monorail. Through a lively and succinct narrative and a stunning collection of unique historical photographs and rare concept and development art (much of it never before published) readers will be transported through the imagination of one of the great twentieth century geniuses, and into a future where yesterday's dreams are tomorrow's realities!
Walt Disney is renowned as a cartoonist, filmmaker, showman, and entertainment icon. But he was also a far-sighted futurist, a transportation buff with practical roots in the past, and visionary sights set on the future. In imagining his Disneyland park, Walt saw it not only as a destination for diversion and entertainment, but also as a means of presenting practical demonstrations of new ideas and new technology with real-world applications. As Walt said, "Tomorrow offers new frontiers in science, adventure, and ideals . . . and the hope for a peaceful and unified world."
In The Disney Monorail: Imagineering a Highway in the Sky, readers will discover the parallel stories of the development of a new form of transportation and the evolution of Walt's prophetic creative mind, which resulted in the first daily operating monorail in the Western Hemisphere. From that day in June 1959, this mid-century modern marvel has captured the hearts and imaginations not only of theme park and Disney fans everywhere. It has also inspired, as Walt had hoped, the creation of working monorails in practical transit applications in varied locations all around the world.
This is such an incredible book idea that's sure to be full of history and a more in-depth look at the history of Monorails and their impact on the Walt Disney Resort. This is a must-have for any book reader, collector, and Disney fan alike! Pre-order now on
Amazon
or
Barnes and Noble
to secure your pre-order guarantee and the great discounted deal!
If you liked this article make sure to check out our store here, and use LOSTBROSBLOG for 10% off your first order!