In 1992, 21 years after the Magic Kingdom opened to the public and 6 years before Disney's Animal Kingdom opened, over 200 Cast Members were invited to volunteer to plant 60,000 pine trees on 60 acres of burnt-out citrus grove land west of Disney property just off of U.S. Highway 27. The event was advertised in the Eyes and Ears Cast Member Magazine. Mickey's left ear and head had been planted mechanically weeks prior to the event, and the main event would be the planting of Mickey's right ear which would be composed of the final 20,000 seedlings. The event was held to help with the start of a reforestation program in Lake and Orange counties by the Walt Disney Co.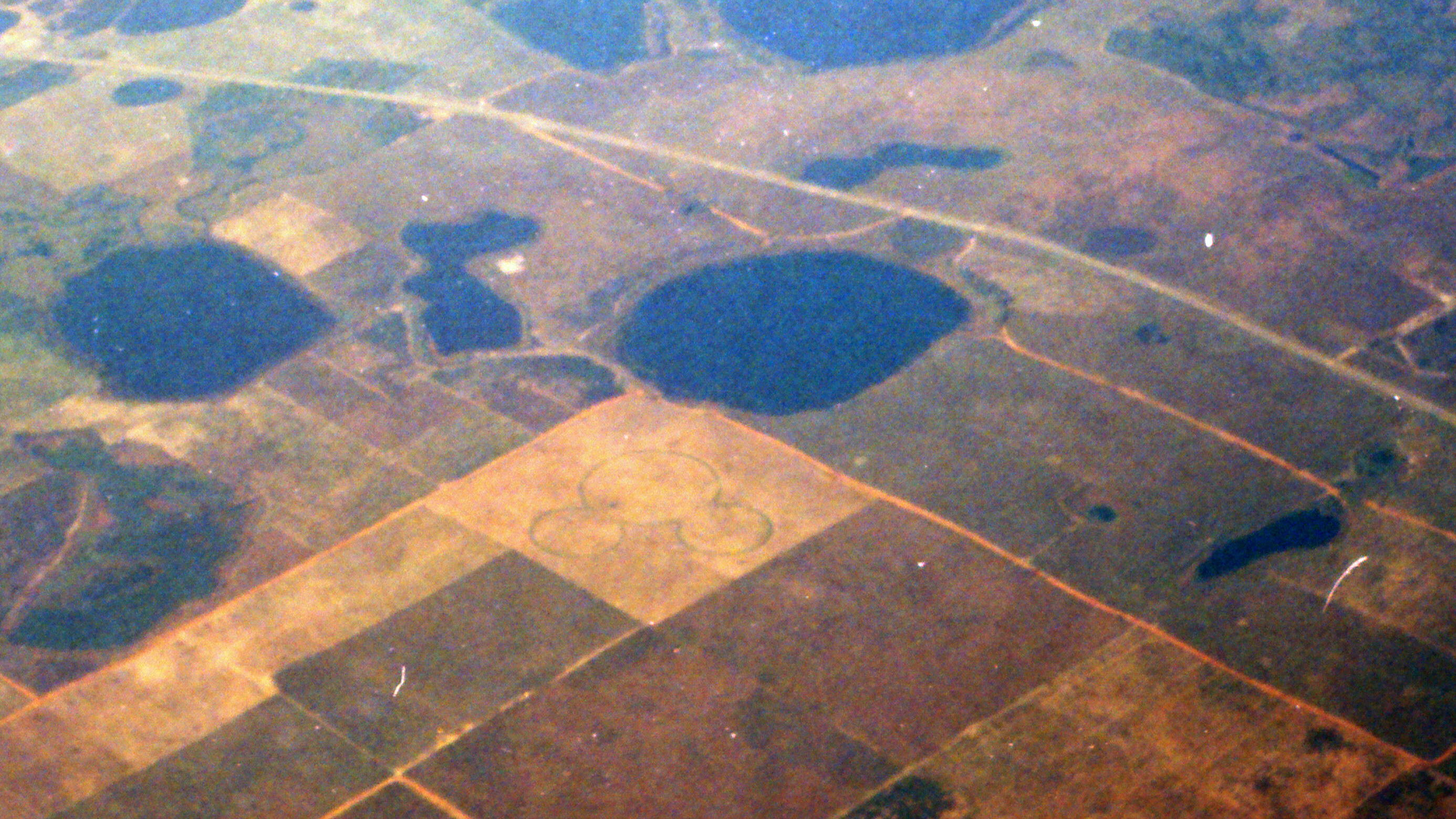 @Bioreconstruct
"The seedlings are only a few inches high and it takes a little imagination to make out the portrait. However, the image will be clearer as the trees mature" said John Ficquette, who managed about 2,000 acres of Disney-owned property in Lake County in 1992.
"We wanted to keep trees on the property but it gets too cold at this site to plant citrus again, so we've gone to pine," Ficquette said in a 1992 interview with the Orlando Sentinel.
Cast members, as well as Disney characters dressed in their finest gardening attire all helped to plant the seedlings. Cast members were separated into groups of threes and one volunteer dug a hole while the two others planted the seedlings. A Cast Member who participated in the event told Attractions that she estimated she planted 125-150 trees in the 20-minute span of the event.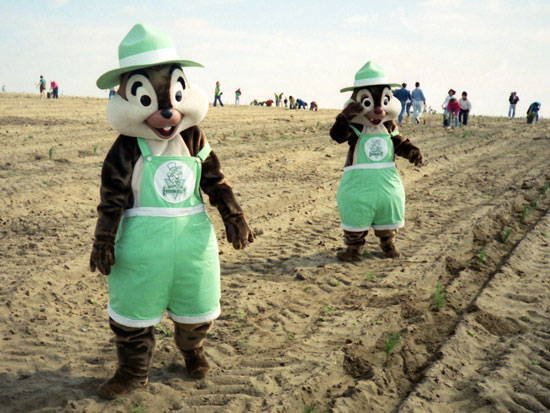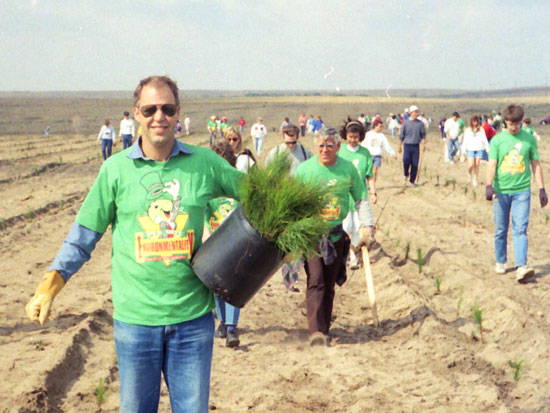 @Bioreconstruct
Since the planting of the trees 28 years ago, the seedlings have grown into full trees and the mickey head is now clear as day to make out from above (however at ground level you'd never know it existed). This picture by @bioreconstruct was taken 21 years after the event in 2013.
The event lasted about an hour and once all the trees had been planted, Cast Members re-boarded busses which took them back to Disney Property.
Unfortunately, it seems as though the trees were removed in 2018, however, the overhead view can still be seen on google maps with a quick search.
Here's the location of the forest relative to the location of Magic Kingdom. You can find it easily by searching "Trout Lake" which sits just to the left of the forest.

Until it's removal in 2018, this was the largest Mickey head in the world. Now, the new Mickey head-shaped solar farm just outside Epcot is the largest.